THE PIG experience is not complete without wine! Our sommeliers love nothing more than talking about wine all night to anyone who will listen. Over the last 10 years, English Wine has become a huge part of our offering at THE PIGs. We chatted to our Head Sommelier at THE PIG-near Bath, Ed Osborne, to find out about how our love of wine has grown at THE PIGS over the last decade.
In the beginning…
"THE PIGs love affair with wine started with Robin's passion and legacy of rearing great Sommeliers and enthusiasts. It was very important to have passionate Wine Teams in the hotels who are able to keep the expertise and love for it alive.
I suppose it all started with the 25 mile food menu, ensuring 80% of our food comes from local suppliers with 25 miles is where it all began. Our bar menus followed our food philosophy and many of our guests are often fascinated by our diverse offering of English wines on the wine list and it is often a huge point of interest.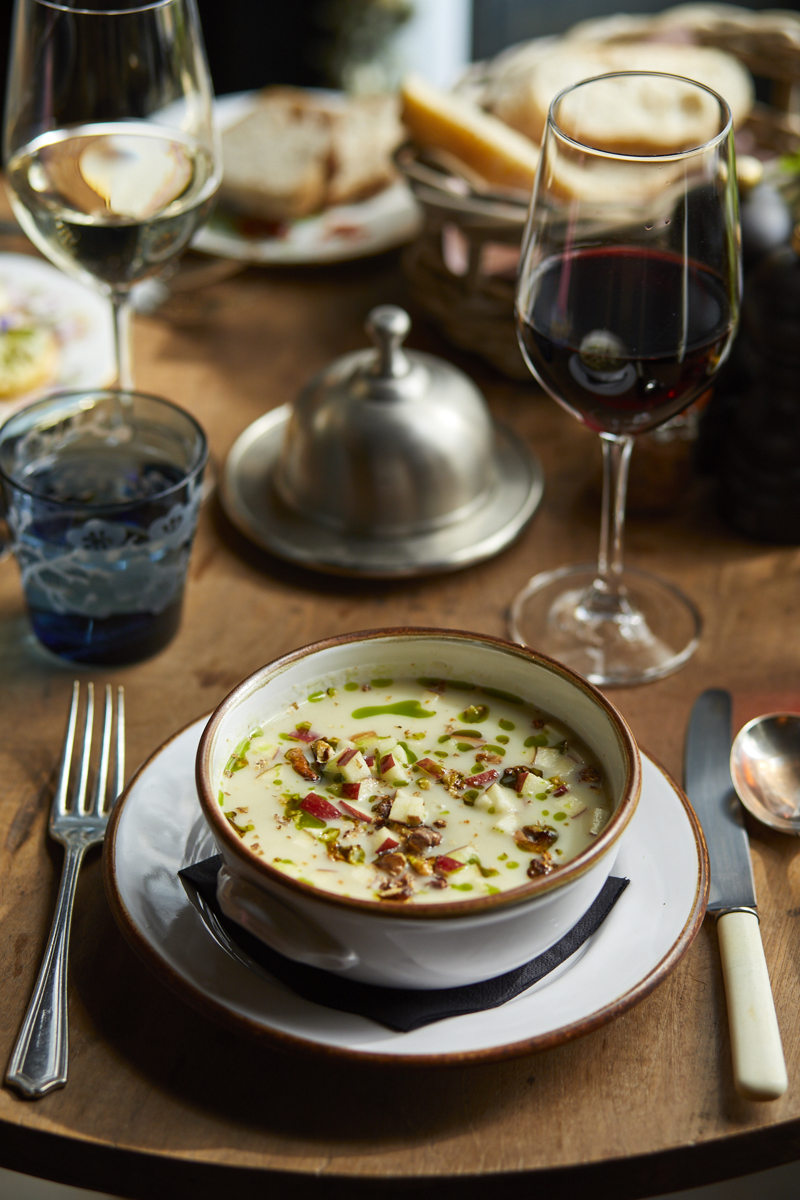 I feel that the beating heart of any PIG Hotel is the Restaurant and the Kitchen Garden! The Kitchen Garden produce and locally sourced ingredients deserve a fitting accompaniment, so I think that part of the philosophy is that wine should never be an afterthought! It's such an important part of a guest's dining experience, so we justify this by individually curating intriguing and exciting wine lists!"
There have been some exciting happenings along the way…
"'Devon Minnow' (our unique barrel fermented Bacchus) was born from a collaboration between our Chairman, Robin, Mark Hix and Rob at Castlewood Vineyard. It has been brilliant fun for the wine teams to get behind. The first vintage was in 2018 and the Sommeliers got together to help with the harvest, as well as barrel sample tastings/blending too! Here's to many more vintages!
THE PIG-in the South Downs, our newest PIG, which opened its doors in September this year, has its very own vineyard which is a first for THE PIG! We planted with Chardonnay, Pinot Noir and Pinot Meunier! The root stocks are Burgundy clones and the focus at the vineyard will be to produce still wines. We eagerly await our first harvest which will hopefully be in 2022! Not only are we all looking forward to tasting the wine, but the vineyard also provides a brilliant place to learn and will no doubt further all our passions in the years to come!"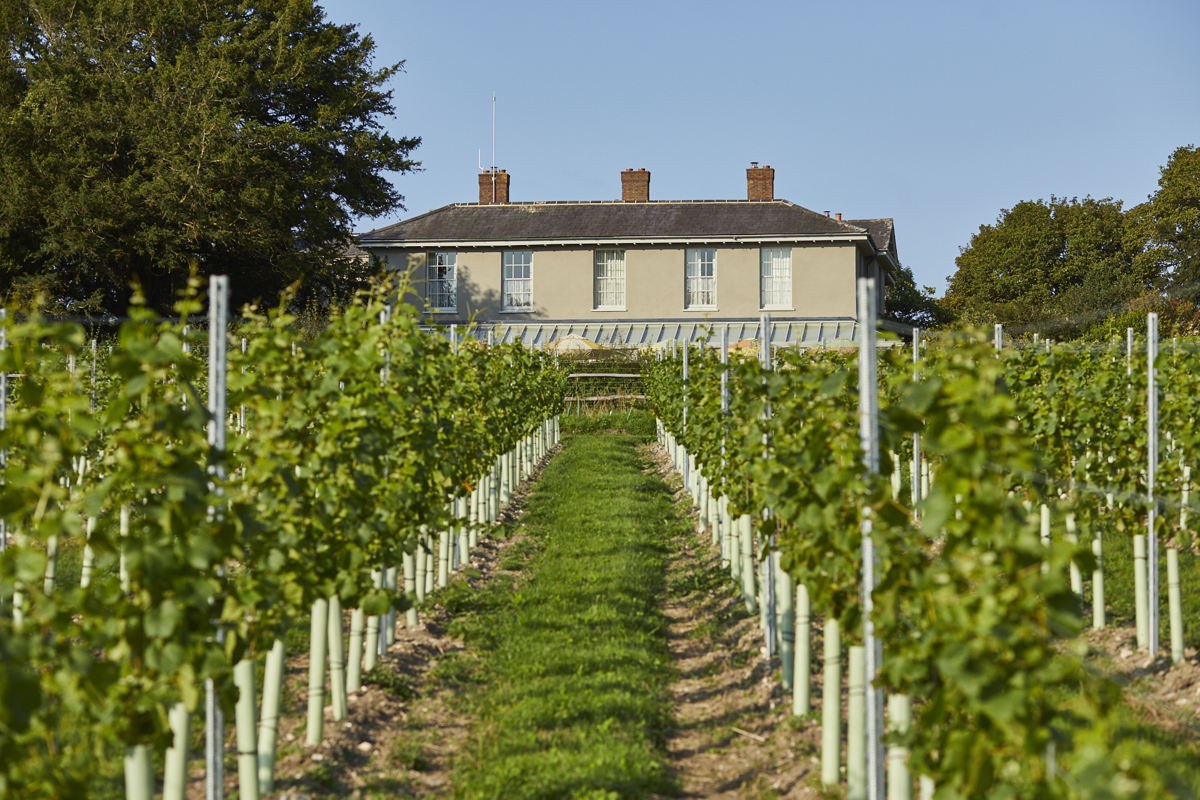 Our #PIGPeople have been a BIG part of the journey…
"Training is so important to us at THE PIG, it allows our teams to constantly improve their knowledge and sometimes even learn new skills. Many of our Sommeliers complete the WSET qualifications up to level 2, which provides a great foundation of knowledge. This type of development is by no means exclusively for Sommeliers; we have just had a Chef complete their Level 2 studies at THE PIG-near Bath! It's great to have a wine culture within the hotels that spreads across the various teams!
Some of our #PIGPeople go on to study level 3 with the WSET, with others progressing on to the Diploma (the flagship WSET qualification).
The teams regularly meet for tastings and vineyard visits which is great for improving their knowledge. The teams are also increasingly becoming more hands on in local vineyards, helping with harvesting and occasionally, the wine making!
We are fortunate enough to have opportunities to travel further afield to major wine regions! These really enthuse and develop us as #PIGPeople!"

We've hosted some great events over the years…
"We love events where we can celebrate English wine and great local food. Around 3 years ago we hosted the first 'Chef Meets Sommelier' event at THE PIG-at Combe. These are evening events hosted by Chefs and Sommeliers celebrating local wine and five-course family feasting style menus paired with wines chosen by our Head Sommeliers. Since then, THE PIG-near Bath has joined in on the fun and these events have been and continue to be a real hit! It's brilliant to have an occasion where the wine is as much the star of the show as the food.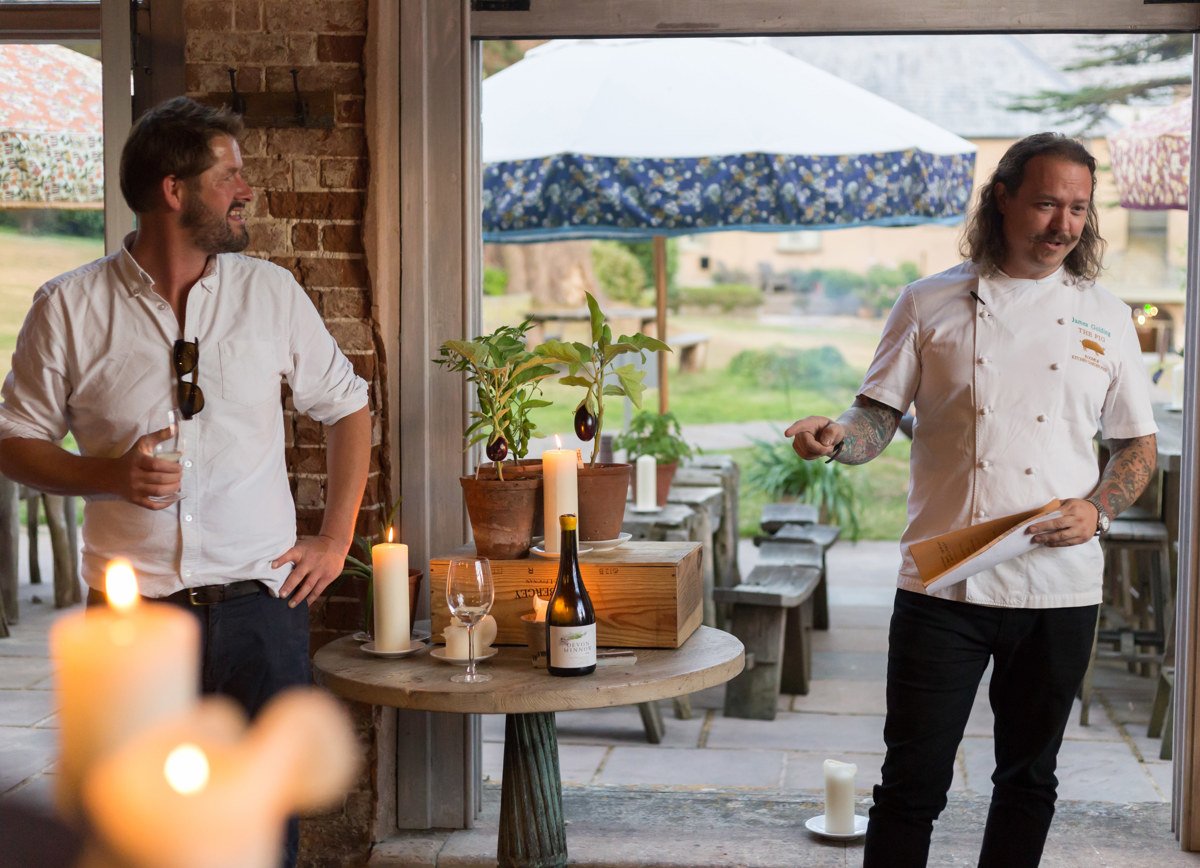 In lockdown we launched our Zoom wine tasting series which were a fantastic way to keep things interesting during the long winter months of last year! It was amazing to see so many of our wonderful guests tuning in to these calls from their living rooms. We brought on board winemakers and industry aficionados, along with our Head Sommeliers to virtually taste through an array of wines.  Live cookalongs from James Golding were a fun feature! This is definitely something we will do again."
 The story of PIG Hut and PIG Cut…
"We have been lucky enough to work alongside brilliant producers, creating own label wines for THE PIGs. The beauty lies in the authenticity of being able to tell the story of these wines with first-hand knowledge and experience.
Initially, in 2015 'PIG Hut' was launched, consisting of a white, red and rosé from the Languedoc-Roussillon and more recently the Cotes du Rhone! These wines were created in partnership with the esteemed M. Chapoutier, were truly 'Piggy' and went down very well indeed! Many of our PIG team members have visited the Northern Rhone to see where the wine was produced!
Now our journey has taken us to the beautiful and historic region of Maremma, Tuscany! Paolo Rivella, head winemaker of Tenuta Fertuna has created a wonderful range of red, white, and rosé wines, in collaboration with the PIG wine teams – creating PIG Cut! We tasted through the various blending options in THE PIG-at Combe wine cellar one afternoon and, after much deliberation, we settled on the current blends. We are very proud of them and having Magnums is a nice touch!
Sustainability is very important to THE PIGs and Fertuna, so we feel very well aligned on this issue. Fertuna limit the impact on the environment by using organic fertilisers, as well as natural predators for controlling pests and to limit soil impaction and yields. The Wine teams are very much looking forward to visiting Tenuta Fertuna in the spring!"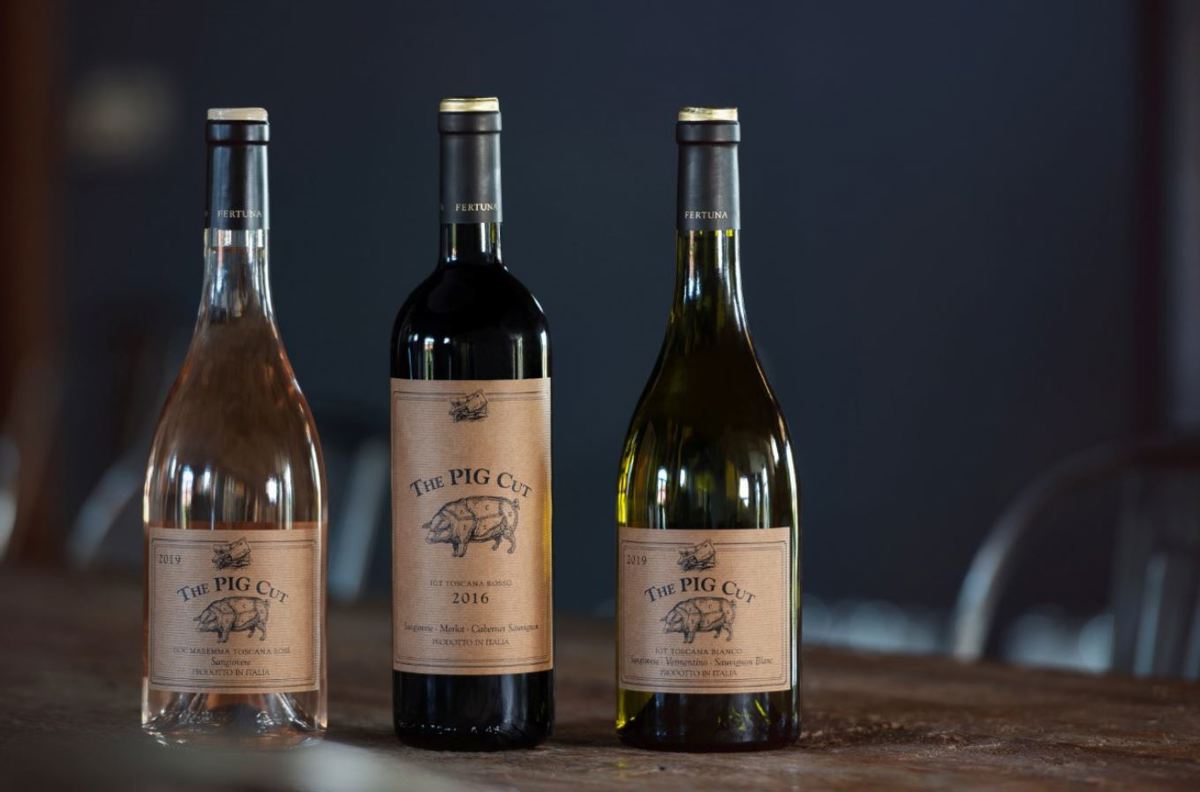 And what next…
There is lots to look forward to but here are a few of the things we are excited for:
We can't wait to see THE PIGs very own wine from the South Downs vineyard being bottled and poured for our guests – we're hoping for our first harvest in 2022!
Holding even more online and offline events across the hotels – we love finding new ways to enjoy wine with our guests!
Loving local is in our DNA and we will no doubt keep finding new and interesting English wines to line our menus for many years to come.
Continuing our drive to be as sustainable as possible, in terms of sourcing responsibly made wines and thinking closely about how we go from vine to glass.
Wine is for everyone, so continuing to taste wines and learn together as team members!" 
Have you tried our PIG Cut wine? Why not join us in raising a glass (or two) to THE PIGs 10 year anniversary with our very own PIG Cut wine, you can order a case of 6 here.