Gatherings
The perfect retreat for gathering friends and family around one big table!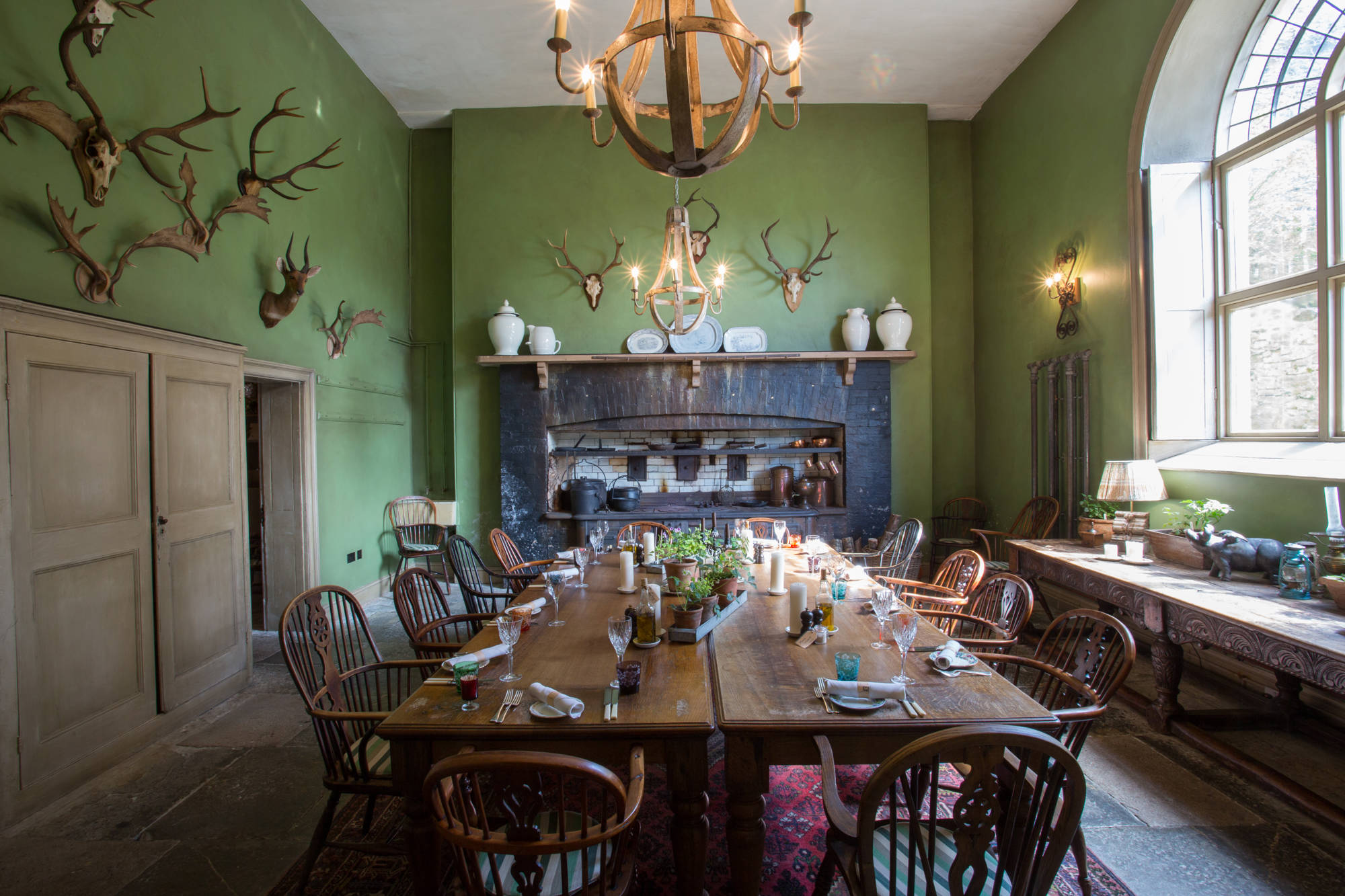 The Georgian Kitchen
The ultimate kitchen table supper setting! Complete with pots, pans and a  floor to ceiling dresser, The Georgian Kitchen is where it once all happened! The original kitchen of our Elizabethan gem is now used for private dining.
This space is ideal for family gatherings for 10-14 guests, for breakfast, lunch or dinner! Enjoy a three course seasonal menu with tea and coffee, for lunch or dinner at £48 per person. 
For breakfast, you can enjoy a selection of treats from our Breakfast Grazing table, as well as a choice of cooked breakfast options at £18.95 per person.
This space is also great for informal business meetings seating up to 12.
The Cellar
A room with a difference! The Cellar is the original wine vaults of the house and has been restored to create the perfect underground candlelit dining space. Why not try wine tasting or go the whole hog and pair wine with dinner at the Sommelier's Table.
Our Sommelier's Wine Tastings sits 2-8 guests, leading you around the world and back in our underground Cellar, for £50 per person you can expect a selection of 4 interesting grape varieties (2 whites and 2 reds), and Chef's selection of piggy bits.
For something a little more 'robust' try dinner at the Sommelier's Table, seating 4 - 8 people, 5 courses and 5 wines all chosen and served by our Sommelier in the atmospheric Cellar vaults - £100 per person. You can also try our seasonal menu, put together to suit your needs for £48 per person. 
The Folly
The Folly is the largest of our private dining spaces and a unique setting for gathering together your nearest and dearest! Described as a 'semi-restored chic hideaway', The Folly is tucked away within our gardens and food is from the Kitchen Garden and Wood Oven.
The Folly is great for when you are after something just a little different -  just let us know what you are looking for! 
Please email events@thepigatcombe.com to enquire about availability.
Breakfast Gathering

Start your day as you mean to go on and book The Folly for your morning event. You will enjoy a selection of goodies from our Breakfast Grazing table, along with bacon or sausage rolls, fresh juices, and tea/ coffee. Available from 8am-11am, we can accommodate between 10 – 30 guests, priced at £14.95 per person.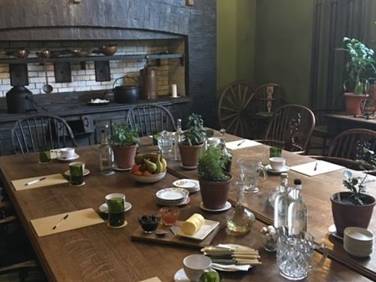 Business meetings
The Georgian Kitchen is most suited for business meetings and boardroom events, seating a minimum of 6 - 12 people. The Folly is also bookable, seating a minimum of 12 – 18 people. Both spaces are available from 9am-5pm.
Day meeting
£60 per person includes:
- Complimentary room hire
- Hotel Wi-Fi access
- Projector, screen, pens & flipchart
- Arrival tea, coffee and pastries
- Mid-morning coffee, tea & biscuits
- Minimum of 6
- 2-course lunch in the Restaurant (maximum 8 guests) or working lunch buffet in The Georgian Kitchen
- Mid-afternoon tea, coffee & cake
Book with us
If you'd like to gather together at our house, send us an email and tell us a bit about your event, including ideal dates and number of guests.