THE PIG
We are dedicated to the million details, from plants to people, homegrown in every way. It's a PIG thing.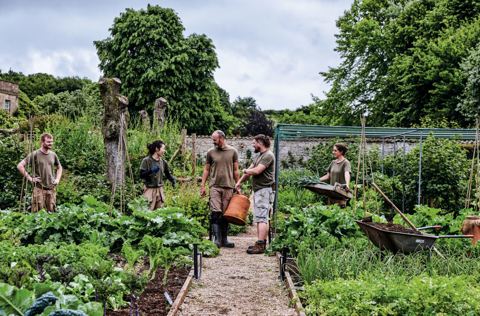 How it all started
THE PIG was born in 2010 when our founder, Robin, walked into the rather unloved Kitchen Garden of a hotel outside Brockenhurst in the New Forest.
Something about this walled garden sparked his imagination – for a start, even full of weeds, it was the loveliest thing about a place that had, back then, become a bit down-at-heel.
He began to imagine it as the heart of a new style of country hotel: homey, informal, deeply comfortable and decidedly unshiny, serving unpretentious but delicious home-grown food, and rooted in the English countryside.
It would be called THE PIG, because… well, why not? Sociable, down-to-earth and keen on dinnertime – it felt right for a place that revelled in its connection with the countryside and the local farming communities.
Home grown in every way
That first PIG, at Brockenhurst, opened in 2011 and right from the start it was a family affair. Not just Robin's own family – with wife Judy taking charge of the furnishings and son Ollie working in the Kitchen Gardens – but a bedrock of talented people who quickly became part of our ever-growing team.
Our PIG people tend to stay with us a long time, trying new roles and developing new skills – they've even shared some of the tales they've gathered along the way. We love it that almost all our Head Chefs and Hotel Directors have risen through the ranks! Even a fair few PIG couples have met while working here (including Ollie, now Group Head Kitchen Gardener, and his partner, Jo – responsible for our big family of bees).
Our Homemade Ethos
The Kitchen Garden is the heartbeat of THE PIG. Whatever we can't grow or rear ourselves, we source locally, the basis of our 25 mile menus. We're always looking for new ways to reduce our impact on the environment, whether that's bottling water on-site, cutting down food waste and packaging, seeking out sustainable suppliers and charity partners, getting into beekeeping or improving our composting skills. We're not saying we're perfect, but you can be sure that we are thinking about every detail, every day and making a positive difference wherever we can.
Food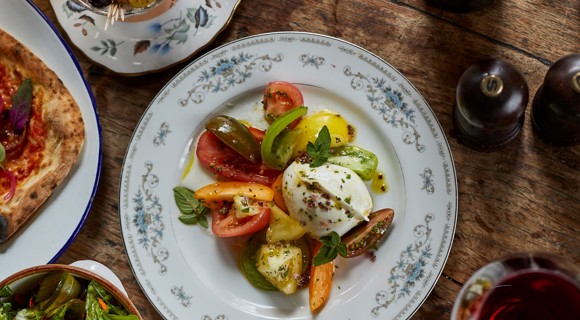 Flavoursome, simple dishes made with our own produce and the best local ingredients is what we love (washed down with a good few glasses). At the heart of our 25 mile menus is the creative relationship between our Chefs and Kitchen Gardeners.  
We also have our own animals on site… a veritable Noah's Ark of pigs (obviously), sheep, deer, hens and quail. Not to mention bees – all our hotels have hives and we're producing close to 2,000kg of honey each year!
Suppliers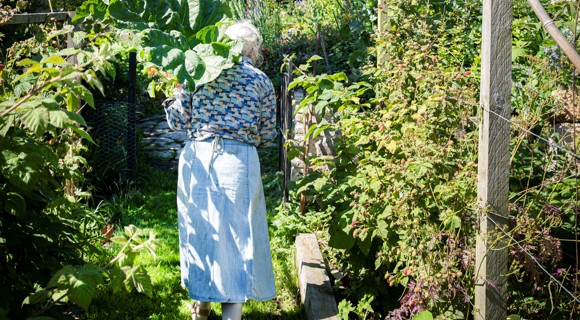 It's a privilege to work so collaboratively with the farmers, fishermen, producers and craftspeople we count as friends, and play our part in these strong, supportive local communities. We make sure our teams get out and about to visit our local producers to build their knowledge and love of local. Hanging out with a winemaker, walking with a forager or talking to a cheesemaker is a day well spent in our book.
Our homegrown fruit and vegetables means no packaging and zero food miles. We also organically manage our polytunnels (but are not certified).

How do you like your eggs in the morning? Or any time! This is the number of eggs we collected at just four of our hotels in a single year

We grow our own mushrooms across all THE PIGs using sawdust from the Sustainable Yurt Company, as well as spent hops and yeast from local breweries. Our mushrooms are provided from our supplier friends at Dart Valley Fungi, and we grow them at each PIG in their very own Mushroom House.
Unstuffy and Unshiny
We keep as many original features as possible, inside and outside THE PIGs, and we restore and renew as much as we can to give our higgeldy-piggeldy things a new lease of life. You'll discover a very personal mix of old furniture and paintings, mismatched China and junk-shop finds across each individual PIG.
Like our food-producer friends, we seek out small-scale makers and artists who work locally and use natural materials – whether that's for our terrace parasols or recycled sari-fabric lampshades. 
The same goes for all the outbuildings, stables, barns and sheds too. When we first discovered a little spot beyond the pond in the gardens at Brockenhurst, where the potting shed would have been, we thought it would make the perfect place to have a relaxing massage. And so, our Potting Shed Treatment Rooms came into life, decorated (as Judy likes to say), like Mr McGregor's garden shed!
The Growing Litter
We only open a hotel when we find the perfect building in the perfect spot, taking our lead from the spirit of the building, the countryside and the local ingredients and food culture.
It's been a few years since we've had new PIGs on the horizon. But we're planning to open two new PIGs, subject to all planning and listed building permissions.
Just south of Stratford-Upon-Avon, THE PIG-on the farm will open in 2024 – a mid-16th century listed stone-built Manor House set in 53 acres of pasture and arable land in the heart of rural England. 

One of the most renowned and historic buildings on the border of Kent and East Sussex, Groombridge Place is a moated Manor House in the village of Groombridge, southwest of Tunbridge Wells. This will be home to THE PIG-at Groombridge in 2025.
Considering the million little details
We know our main job is to make sure you have the most delicious, comfortable, fun, spoiling time with us, whether you're popping in for one drink or staying for a week. But we also want to make sure we are making good, thoughtful decisions and leading the way for the hospitality industry. When our gardeners take over a new hotel Kitchen Garden, they are the custodians of that land. There were gardeners before them, and there will be gardeners after: our aim is to leave plot in as good, if not better, shape than we found it.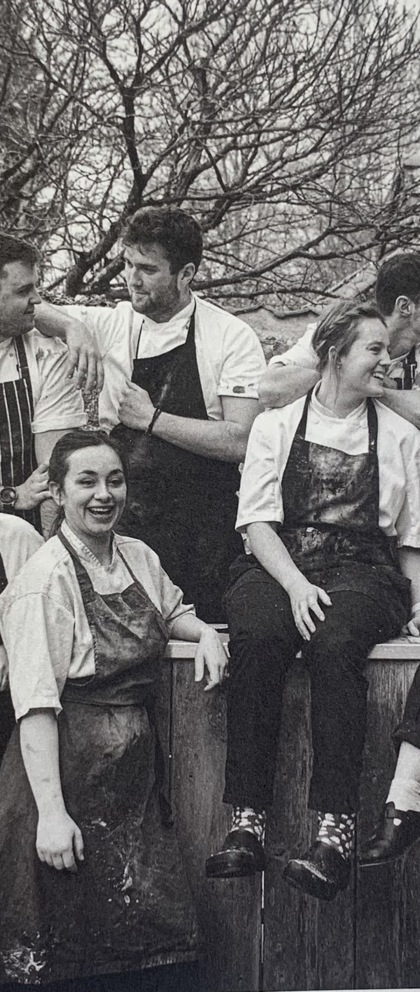 THE PIG is an award-winning member of the Sustainable Restaurant Association, who firmly believe that by working as a collective in the hospitality industry we can improve the food on our plate which in turn will have a positive, measurable impact on the wider food system. Best practice as a member of SRA is then reflected in the way we run the restaurants in all PIG properties and we are proud to have been awarded 3 stars for the SRA's Food Made Good rating for the whole litter. Find out more here.
We are proud to share that we were awarded The AA Sustainable Award in 2023.

Each year, The AA recognise the best of the best in the hospitality industry so this award really couldn't mean more to us.
 
All the teams at every PIG go the extra mile to operate in a way that minimises the impact on the planet and supports our communities. Find out more here.

We have taken our climate action to the next level and have measured our carbon footprint. Working with Net Zero Now, we have measured our carbon footprint and set reduction targets to mitigate our emissions and do our bit in the fight against global climate change. Find out more here.
Loving Local: Supporting our Communities
We are delighted to maintain strong community links and use this to spread our sustainable message from working with local schools to providing apprenticeships for young Chefs and Gardeners. We recognise our responsibility to be a force for good, for our guests, the environment, staff, the industry and our community; making sure our patch is looked after. To make an even bigger positive impact for people and planet, we know the importance of working together and partner organisations aligned with our values.
Apprenticeship Scheme

We run an Apprenticeship Scheme designed to help young people get into hospitality and develop them into the chefs and hoteliers of the future. The bespoke PIG Chef Apprenticeship programme provides chefs with an accredited training pathway.

In Schools

Each hotel also chooses local charities to get involved with and support, and then there's the Adopt a School programme – this is one of our favourites, with kids from local schools coming to the hotels to spend time in the Kitchen Gardens and with the Chefs, learning about produce and healthy eating, and picking up some cooking skills.