Food
That's where it all started. We've got an obsessive commitment to home-grown and local produce: simple food done well.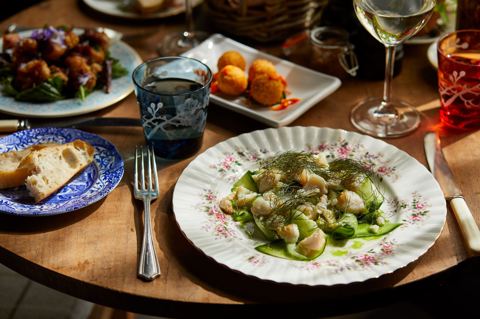 It's all about the Kitchen Garden
There's a saying in Devon that 'if you stick your finger in the ground it will grow', and the Kitchen Garden is our beating heart.
The difference here is there are 3 walled gardens - the vegetable garden, the herb garden, and the infusion garden.
The Restaurant
25 Mile Menu & Kitchen Garden Produce
Our panelled characterful restaurant dishes up British Kitchen Garden food, true to the micro seasons and with a real focus on simple and fresh flavours. 
The Folly
Derelict chic dining in our rustic hideaway
The Folly is our hideaway tucked away in the gardens. We serve up chargrilled goodness and smoky flat breads with a mix of delicious toppings to choose from throughout all year round.
Menus
Our commitment to a 25 mile menu not only supports our local suppliers, but means we can be 100% honest on the provenance of our ingredients. 
Take a look at our menus to get a feel for what we may be dishing up. Please note these are subject to change.
Supplier Shout Out
Over the years we have been lucky to support some of the very best local suppliers to each of THE PIG hotels. What ever our Kitchen Garden teams are unable to grow themselves we source from within a 25 mile radius - creating our 25 mile menu. We love who we work with and carefully select them so we can be 100% honest on the provenance of our ingredients, and be sure that what we are dishing up is the very best around. Take a look below if you want to support our network and shop local!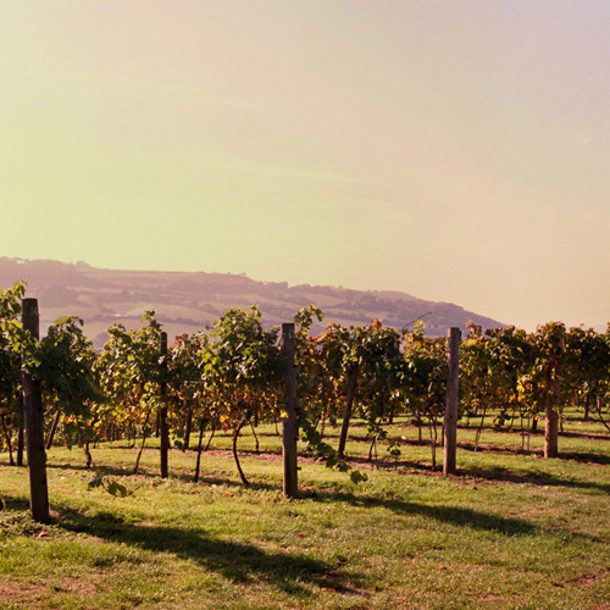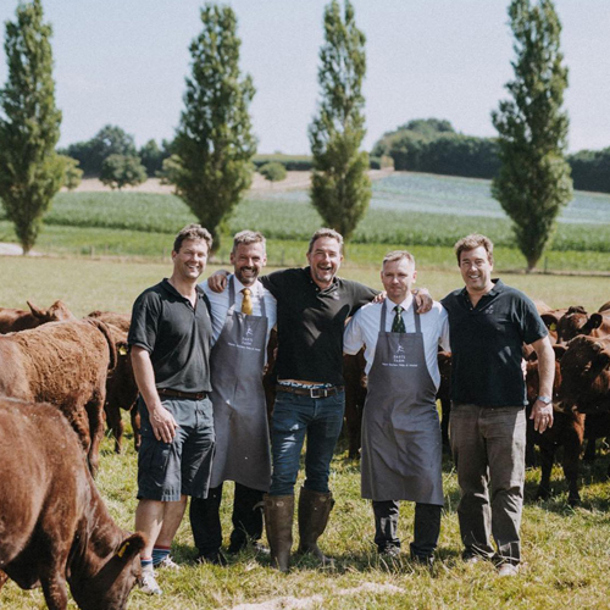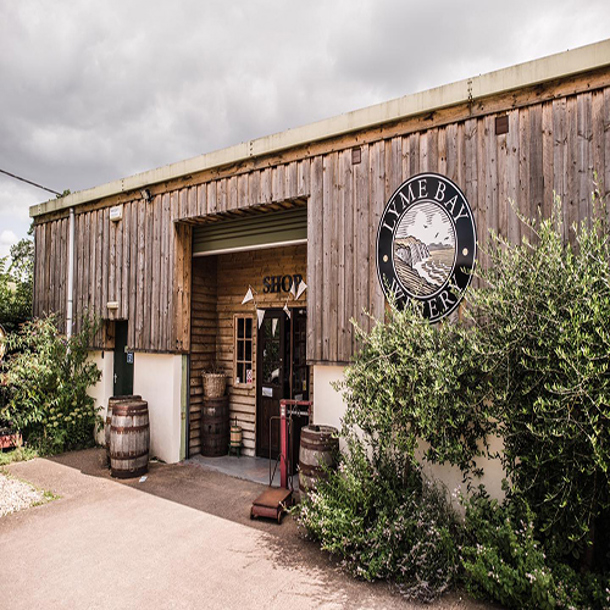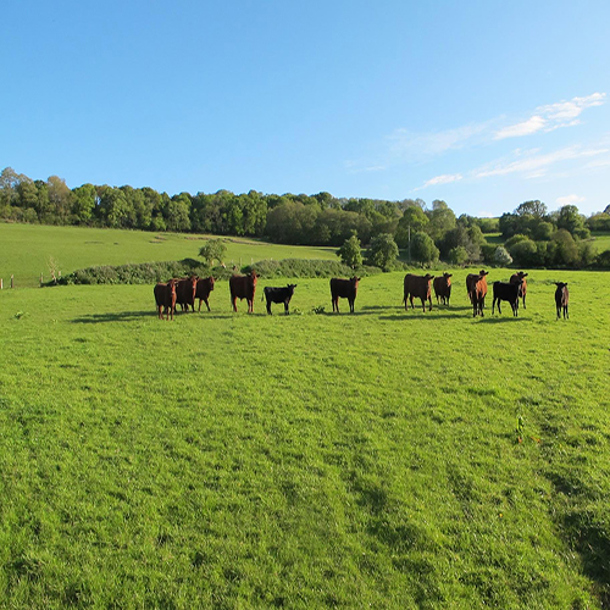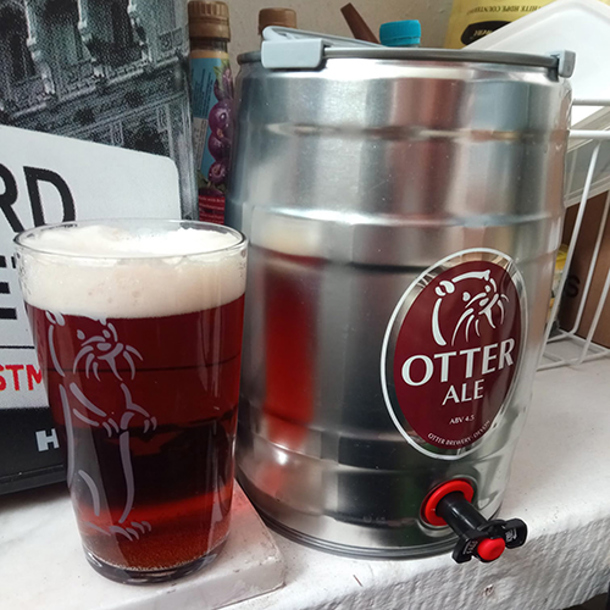 Please speak to our Restaurants Manager if you have any questions about the menu, allergies or dietary requirements.
Our 25-Mile Menu
What we can't grow ourselves, we source from local suppliers and producers.
Coombeshead Bakery

65 miles away
Sourced a little more than 25 miles away, Coomeshead Bakery supply us with our sourdough. The bakery makes naturally leavened bread using all-UK-grown organic stone-milled flour. Perfect for dunking into one of our hearty home-made soups.

Haye Farm

11 miles away
Since Harry and Emily bought the farm in 2014 with the intentions of building organic food systems, they have developed a large vegetable garden, as well as soft fruit and herb patches. In the farmland grounds, they graze a herd of Devon Ruby Red cattle, a wonderful mix of pigs and a flock of sheep, whilst 650 hens and ducks roam freely.

Otter Brewery

9 miles away
Established in 1990, Otter Brewery began brewing its beer from a farmhouse in the heart of the Devonshire Blackdown Hills. To this day, the whole family has been hands on in developing the craft of the award-winning beers.

Buckhouse Farm

3 miles away
Buckhouse Farm is home to a flock of Black Welsh Mountain sheep and they supply us with wonderful, full-flavoured lamb meat. With a mosaic of small wildflower-rich fields, hedge banks and woodland copses the Coly Valley is much-favoured place to rear livestock. 

Matthew Stevens

167 miles away
A little more than 25 miles away, but our daily fresh fish supplier comes from the Cornish coast, in the artsy seaside town of St. Ives. With over 50 years of experience, Matthew selects the best local day-boat fishermen who carry a genuine care for their produce, using traditional fishing methods with a modern handling. 

Exmouth Mussels

17 miles away 
Working from their base on Exmouth Docks, Exmouth Mussels supply us with sustainably farmed and award-winning shellfish from the sparkling waters of River Exe. By doing away with dredges and using a self-fluidising elevator, the shellfish are teased from their muddy beds without impact on the stone layers beneath. Minimal disturbance and constant re-seeding allows the high density of fish, crabs and sponges that build up on these "underwater rainforests" to be maintained. 
Online Availability

The availability shown online is live and always up-to-date. If you can't find the date you're after, please email reservations@thepighotel.com so we can add you to our waiting list.

However, it's worth checking out our other properties as we may have rooms or tables available elsewhere.

Private Parties

Our secluded, mellow, honey-coloured Elizabethan gem, set in the lush Devonshire countryside, is the perfect spot for get-togethers! We have a mix of rooms to choose from depending on who it is you're getting together.


The original kitchen of the house, The Georgian Kitchen, is the ultimate kitchen table supper setting. We have also semi-restored The Folly, a unique private and rustic hideaway in the gardens. Or, why not go the whole hog and try wine tasting or a wine dinner at the Sommelier's Table in The Cellar, the original restored wine vaults of the house! Find out more here about Gathering at ours.

 

Contact Us

Our phones can get quite busy at certain times, so please do bear with us. You can also reach us by completing our online form, using our live chat system, by calling us on 01404 540 400 or by emailing us at reservations@thepighotel.com

Payments

We no longer accept American Express payments.

Accessibility

At THE PIG-at Combe there is wheelchair access to the ground floor and part of gardens. Please note there are gravel and cobbled paths. For more details please contact us by completing our online form, using our live chat system, or by emailing us at reservations@thepighotel.com

Rates

Please note our rates stated are at a starting from price, and fluctuate throughout the year depending on season. We sometimes run offers and Late Pig Room Rates.

Electric Vehicle Charging

We currently have one Tesla 400V 32A and one Universal 400V 32A electrical charging points for vehicles at THE PIG-at Combe if you require charging during your visit. These are free of charge to use for PIG guests. Your car will be fully charged within 3-4 hours when using the Tesla or Universal charger, and 3-4 hours when using the Universal charger. The Universal charger is fully compatible with all electric cars. Please note we have a charging lead you may use if you require, and once your car is fully charged we ask you move it to a regular parking space.

Bringing Dogs

We do not permit dogs inside THE PIG-at Combe or on the Restaurant Terrace, although they are welcome to join you on a stroll around the grounds or in The Folly. Please keep them out of the Kitchen Garden and away from our animals.

Dress Code

We'll never tell you what to wear. Our restaurants are informal places, so come in whatever makes you happy and comfortable.

Food Service Times

Breakfast: 7.30am-10am Monday to Friday and 7.30am-10.30am on Saturday and Sunday.

Lunch: 12pm-2:30pm indoors and 12pm-2pm on the terrace Monday to Friday. 12pm-3pm indoors and 12pm-2:30pm on the terrace Saturday and Sunday.

Dinner: 6pm-9:30pm indoors and 6pm-8pm on the terrace Monday to Friday. 6pm-9:30pm indoors and 6pm-8pm on the terrace Saturday to Sunday.

The Folly: Outside we have semi-restored The Folly, a chic atmospheric indoor and outdoor bar with lots of space for dining. The Folly features wood-fired ovens, long wooden tables and benches - and even cigars! We serve wood-fired oven dishes and a light Kitchen Garden menu on Sunday - Thursday: 12pm - 5pm (last orders at 4:45pm), and Friday - Saturday: 12pm - 8:30pm (last orders at 8:15pm). As always, seating will be on a first come first served basis. 

Lunch bookings are advised, however, Dinner bookings are essential! 

If you would like to book you can do this online, giving our Reservations team a call on 0345 225 9494 or by emailing reservations@thepighotel.com 

Breakfast Rates

Unless we are running a special deal and it is stated within the terms, all of our rates are on a room only basis so are inclusive of VAT only.

Breakfast is served in the restaurant where you can choose to either dig into our PIG grazing breakfast tables or pick something hot from our breakfast menus. Prices range from £15.95-£19.95.

Gift Vouchers

We offer monetary vouchers, as well as lunch, dinner and treatment vouchers. These can be purchased here. 

Please kindly note that you are unable to redeem a Gift Voucher online to make a booking. Please book your room as normal and the team will refund any pre-payments with proof of your voucher. Please just contact reservations@thepighotel.com
Getting here
Nestled in the Otter Valley and just 15 minutes from the coast; this is our secluded, Elizabethan gem in the south of Devon.
By road
The hotel is 15 miles away from Exeter; the drive should take 20 minutes. There's free parking when you arrive.
Travelling on the M5 North or South or from Exeter take junction 29 onto the A30 and head East towards Honiton, exit  B3177 (Ottery St Mary) for Feniton and follow signs to Gittisham and the brown Pig signs.
A30/A35 west, after Honiton, exit the B3177 then  the A30 for Fenny Bridges and follow the brown Pig signs to Gittisham.
On entering the village of Gittisham, pass over the bridge and take the second right into The PIG.
Please be aware that if you follow Google maps you will end up going down Farm Tracks that are not suitable for cars.
Nearest station
The closest station to THE PIG-at Combe is Honiton Station, three miles away. Great Western runs hourly services to this station from London Paddington and Waterloo via Exeter St David's.
Taxi service
If you're getting to us by taxi, give Sparkys Taxis a call on 01404 47670 who'll be able to get you over to ours in no time. They're a Honiton based company who run a twenty-four hour service and have a wide selection of vehicles tailored to your group-size, so the more of you the merrier! Sparkys are also able to do airport transfers and can do bookings in advance.
Nearest airport
If you need to be within close proximity to an airport, Exeter Airport is 11 miles away and it takes around 20 minutes to arrive there by car.