Drinks
Kitchen Garden tipples, classic cocktails and English wines in our cosy oval panelled Bar.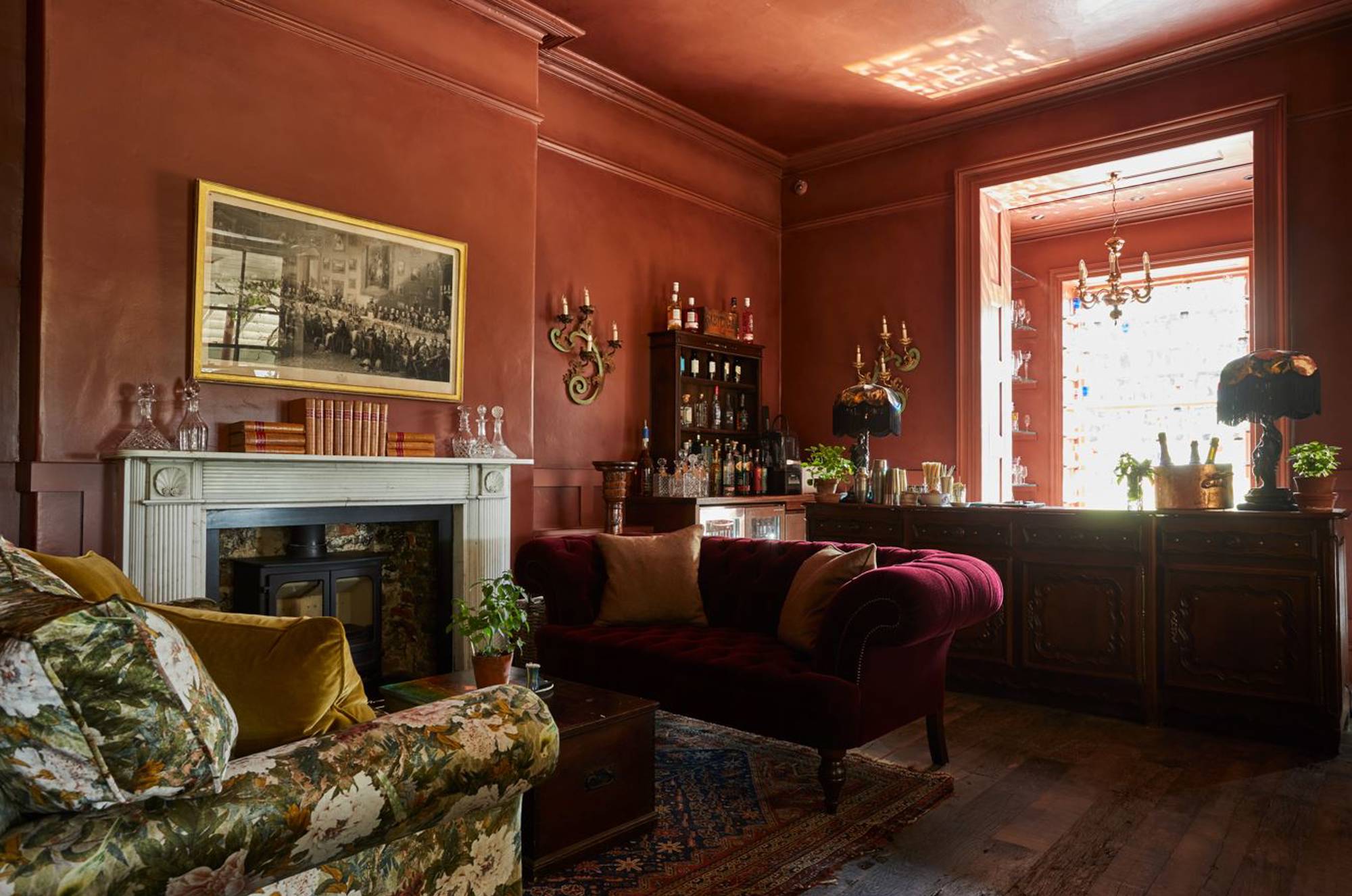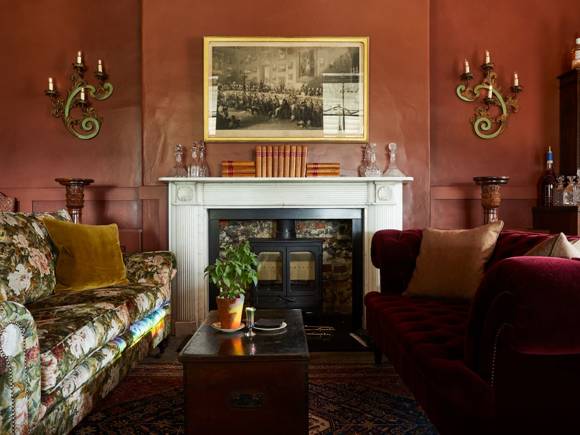 Discover our tipples from garden to glass...
Whether you're joining us first thing for a Garden Bloody Mary pick-me-up or a late nightcap, we will smash, muddle, blend, shake and throw our way to making you your perfect drink. All of our cocktails are designed with the Kitchen Garden in mind. Our Head Kitchen Gardener provides all of the essential ingredients to infuse our Chase Distillery Spirits with. Like our restaurant, our aim is to provide high quality products in the most sustainable, local and resourceful way possible.
Our location means we are lucky enough to be surrounded by some award-winning artisan breweries, wineries and distilleries, and you will find them all on our Bar List. Can we tempt you to try something just a little bit different?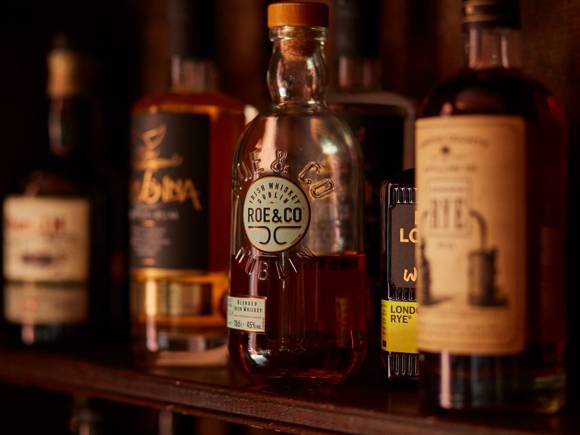 Sip on the best of the South Downs 
We're lucky at THE PIG-in the South Downs to have a wide selection of top-quality tipples right on our doorstep with award-winning breweries, distilleries wineries.
Beers & Ciders
West Sussex is home to some of the best independent micro-breweries and craft ciders around, including Arundel Brewery (7.6 miles) and Wobblegate Orchards Cider (22 miles). 
Local Spirits & Liquors
Gin is quite a thing in West Sussex! We work with local artisan and small-batch distilleries to take your G&T up a gear. Our garden to glass cocktails are created with some of the best local Spirits and Liquors we can get our hands on, including Chilgrove Gin (10 miles), Brighton Gin (25 miles), Slake Spirits (21 miles), Yarty Cordials (25 miles), and Generation Distillers (34 miles).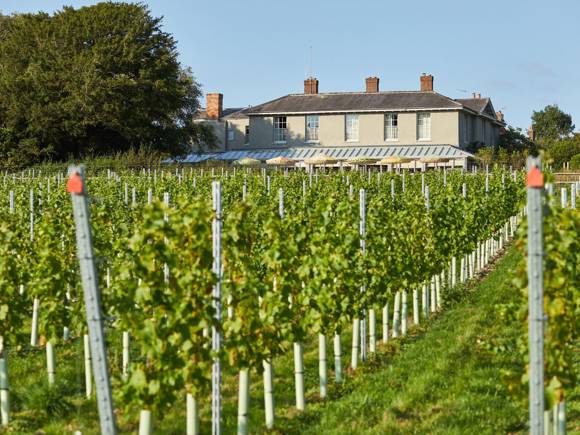 English Wine & West Sussex Wineries
Wine brings people together – it is the perfect blend!
We believe that wine and food are all about sharing good times with family and friends, cracking open a bottle and settling into an evening together; wine is very much at the heart of THE PIG experience. Loving local is in our DNA, and when it comes to wine we love nothing more than fruit from our own soil. 
With limestone chalk soils, south-facing slopes, and one of the warmest and driest climates in the UK, the patch we call home is the perfect place for growing grape varieties found in sparkling wine. We're lucky to have several award-winning local vineyards within a 25 mile radius and slightly beyond, including Rathfinny (45 miles), Bluebell Vineyards (34 miles), Artelium (31 miles), Wiston Estate (11.8 miles), Digby (4.2 miles)  and Bolney (22 miles).
We've even planted our very own vineyard, with the first harvest of Chardonnay, Pinot Noir and Pinot Meunier set to be (hopefully) in 2022!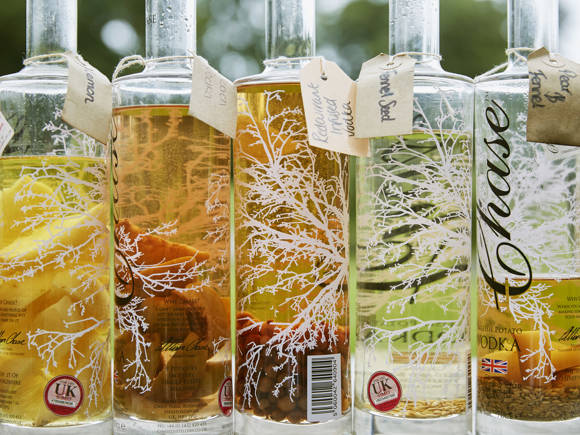 Garden infusions with Chase Distillery 
Head to the bar in any of our PIGs, and you'll notice our eclectic collections of botanical-infused vodkas with all sorts of garden pickings including Rosemary, Thyme, Basil, Horseradish, Cucumber, Strawberry and Pelagonium! The teams behind the bar at THE PIG are the curators of these diverse concoctions, made with herbs and flavours sourced from our kitchen gardens when they're at their absolute best.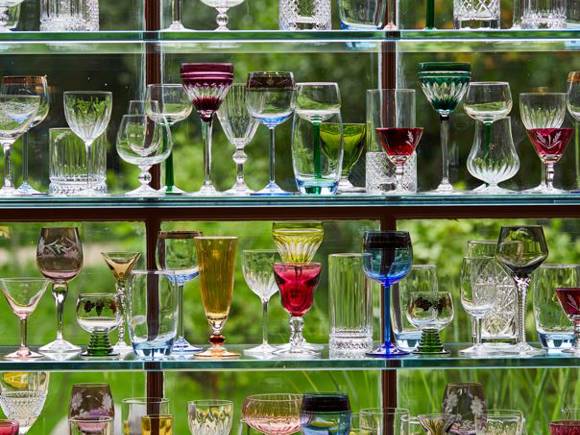 Wine List and Bar Menus
Take a look at what we are shaking, stirring and pouring at THE PIG-in the South Downs.
No need to book!
Just drop by for a tipple or two in our bar lounge or outside on the terrace. Why not order some Piggy Bits whilst you're at it?
Getting here
Nestled in the South Downs National Park, set within the small hamlet of Madehurst, is the newest member of the litter THE PIG-in the South Downs!
THE PIG-in the South Downs
By road
THE PIG-in the South Downs is extremely fortunate to be located within the tranquil hamlet of Madehurst. As you will have observed The South Downs National Park is a rare and environmentally sensitive area, we ask that all guests visiting the hotel help us keep it that way.
So, together with our neighbours, we would be grateful if you could drive with care and consideration when arriving and leaving THE PIG. By adhering to the local speed limit of 20mph and reducing noise pollution as much as possible when travelling through the area we will ensure our neighbours and the wildlife are left safe and undisturbed.
Nearest station
Arundel (10 min drive) and Amberley (9 min drive) Train Stations are right on our doorstep, both served by Southern Rail with direct routes from London.
London Victoria to Amberley or Arundel – Get to Amberley in 1hr 20 mins and Arundel in 1hr 23mins.
London Bridge to Arundel – 1hr 23mins.
London Blackfriars to Arundel – 1hr 35 mins.
You can also reach us easily from several major spots including 58 mins from Brighton, 22 mins from Bognor Regis, 10 mins from Barnham (London main line) and 20 mins from Chichester.
Nearest airport
THE PIG-in the South Downs is around 26 miles from London Gatwick Airport, with rail connections to Barham.