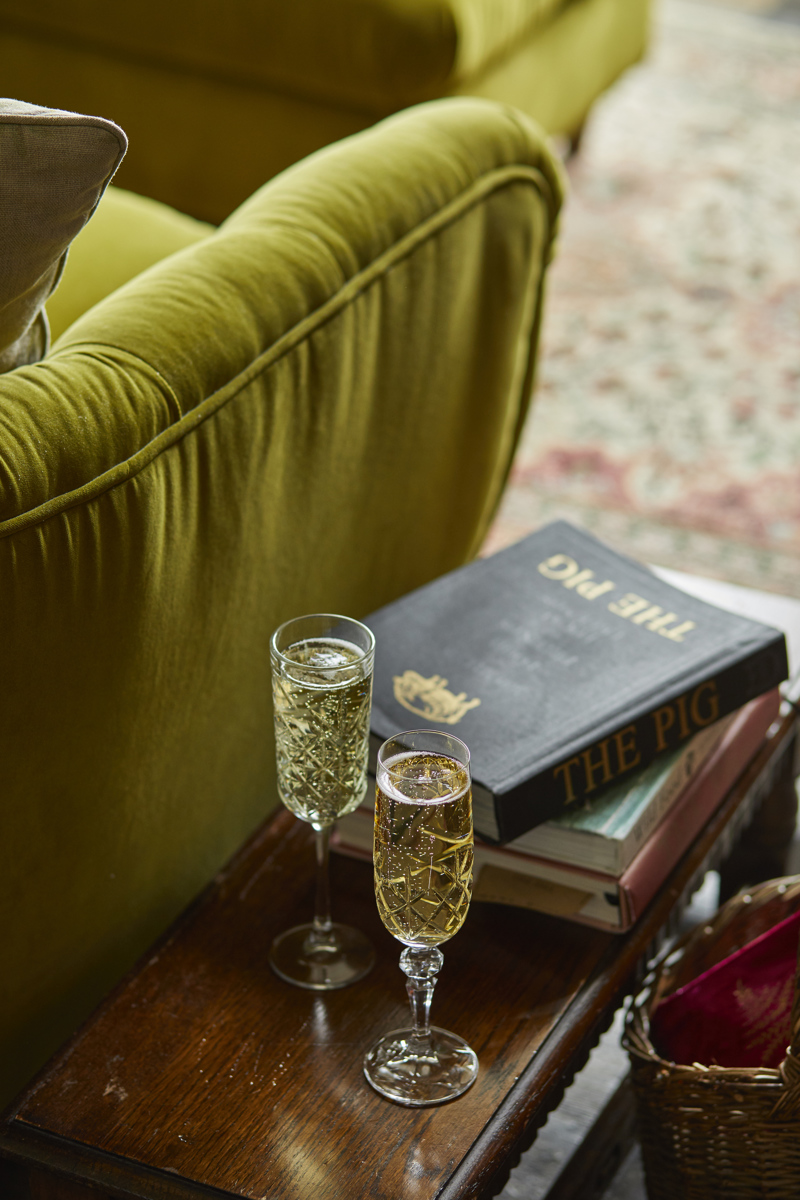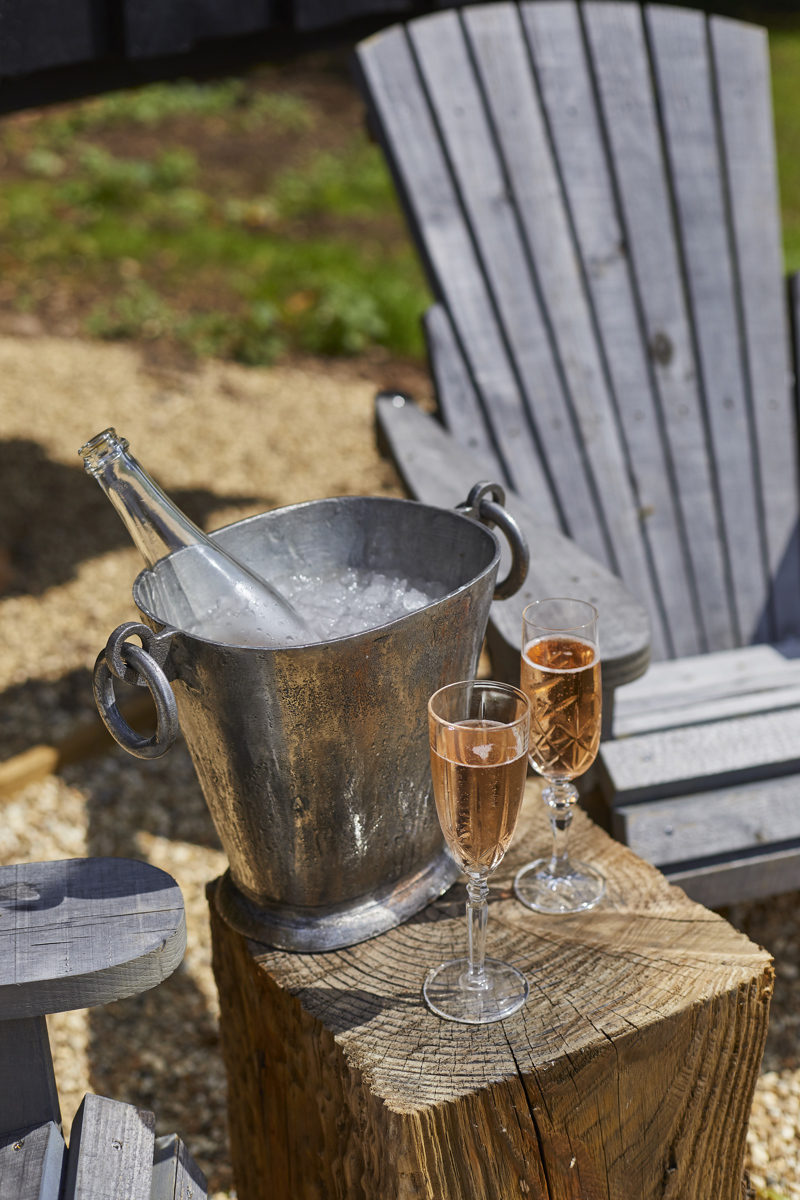 We couldn't be prouder that our two brand new sparkling wines are made with grapes from Bee Tree Vineyard in East Sussex, owned by our friends Dermot and Ana Sugrue of award-winning winemaker, Sugrue South Downs. And the bottles will be hitting our Bar Menus just in time for the festive celebrations!
Our two new wines are THE PIG Reserve, a 2019 sparkling cuvée (we're calling it our PR for short) and Lobster Shed Pink – a 2018 sparkling rosé (otherwise known as our LSP).
THE PIG Lobster Shed Pink is a vivacious wine boasting an elegant blend of 85% Pinot Noir and 15% Pinot Meunier. To create it, the winemaking process begins with delicate whole bunch pressing, followed by fermentation in stainless steel vats to preserve the fruit.
After this, our rosé's journey continues with a further 4.5 years of aging on lees*. This helps to give the wine a distinctive character with notes of wild strawberry, garden herbs and short crust pastry (and, we have to say, it's absolutely delicious!)
Equally elegant, THE PIG Reserve is a delicious union of 78% Pinot Noir and 22% Chardonnay. This cuvée is similarly made through whole bunch pressing and is fermented in stainless steel to help preserve the essence of its grape varieties. After maturing for 3.5 years on lees, this finished sparkling wine gives complex notes of sourdough, baked tangerine, and ginger. It's pure Christmas in a glass.
You won't find our PR or LSP anywhere other than behind the bar at each of our eight PIGs – so what better reason to pop in this Christmas and sink down into our comfy sofas by the crackling fires at the bar? Our PIG Fizz is full of the heart and soul of East Sussex, and we couldn't be prouder to bring it to you for the most wonderful time of the year. We'll raise a glass to that!
Book at table and enjoy a glass or two of our new fizz when they arrive at the end of November - choose your PIG here!
*What are lees, you ask? Well, as yeast is added to wine it starts to ferment to convert sugar into alcohol and carbon dioxide. Once the yeast has consumed all the sugar in the wine, a dense pile drops to the bottom of the fermentation vessel – and that's what's known as the lees.