Drinks
Kitchen Garden tipples, classic cocktails and English wines in our cosy panelled Bar.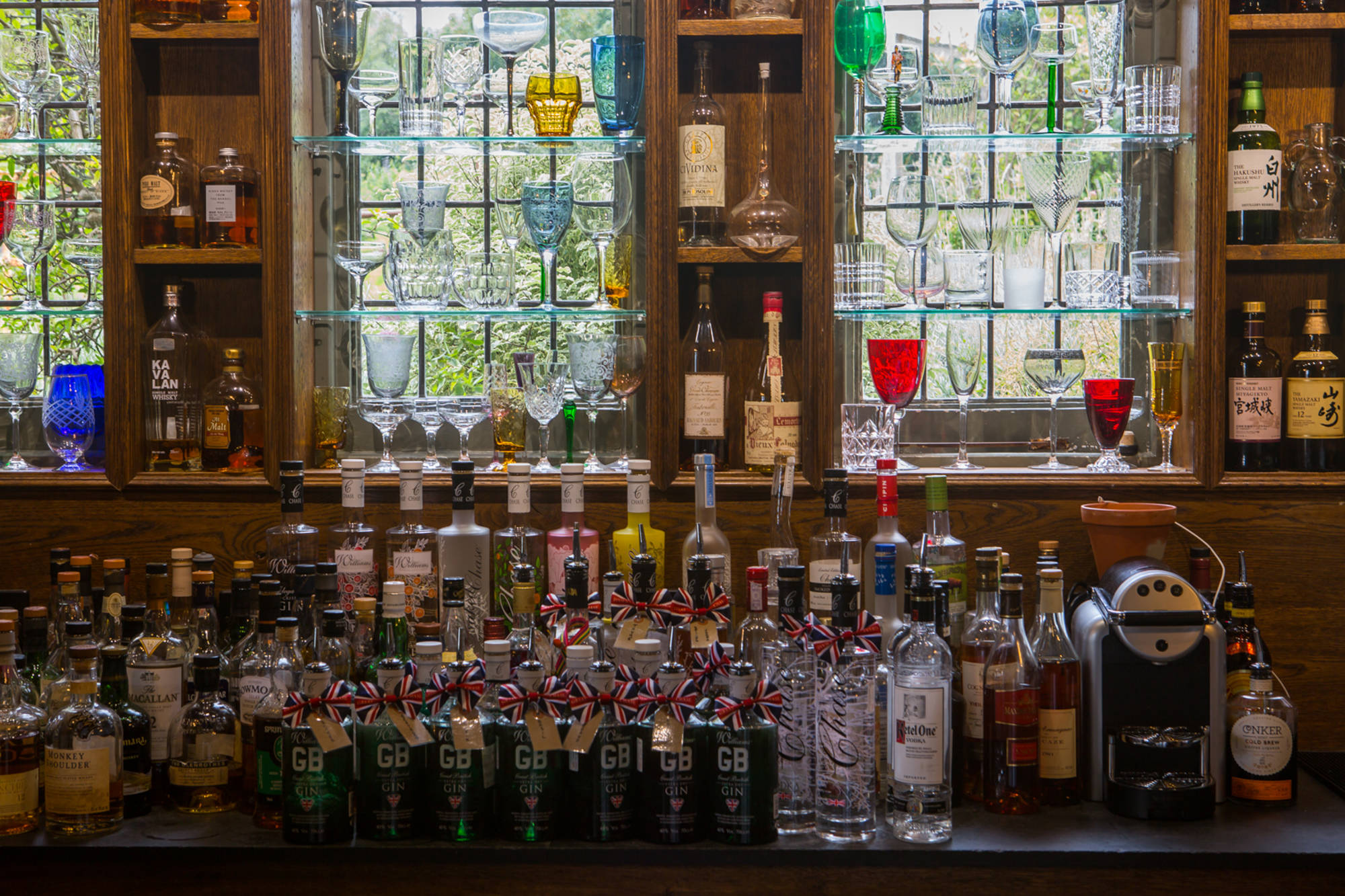 Discover our tipples from garden to glass...
Whether you're joining us first thing for a Garden Bloody Mary pick-me-up or a late nightcap, we will smash, muddle, blend, shake and throw our way to making you your perfect drink. All of our cocktails are designed with the Kitchen Garden in mind. Our Head Kitchen Gardener at THE PIG-on the beach provides all of the essential ingredients to infuse our Chase Distillery Spirits with. Like our restaurant, our aim is to provide high-quality products in the most sustainable, local and resourceful way possible.
No need to book!
Just drop by for a tipple or two in our bar lounge or outside on the terrace. Why not order some Piggy Bits whilst you're at it?
Please be aware that due to physical distancing we will be running at a limited capacity and seating will be on a first come first served basis.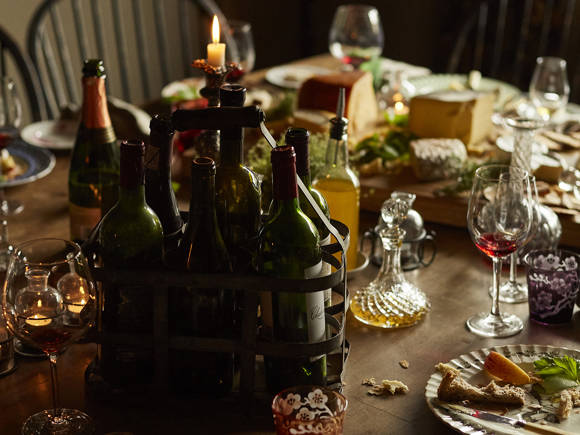 English Wine
Wine brings people together – it is the perfect blend!
We believe that wine and food are all about sharing good times with family and friends, cracking open a bottle and settling into an evening together; wine is very much at the heart of THE PIG experience.
Loving local is in our DNA, and when it comes to wine we love nothing more than fruit from our own soil. Our wine lists across the litter boast a HUGE selection of the very best of English wine produced with 25 miles from THE PIG-on the beach including English Oak (18 miles) and Langham Wine Estate (25 miles), as well as across the country including Lyme Bay (51.4 miles), Castlewood Vineyard (56 miles), Tillingham (180 miles) and Hambledon (61.1 miles).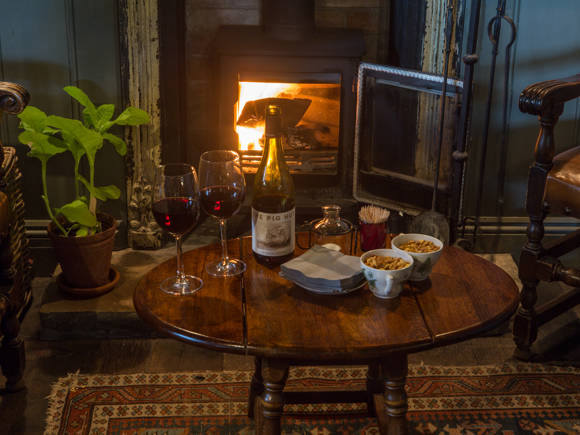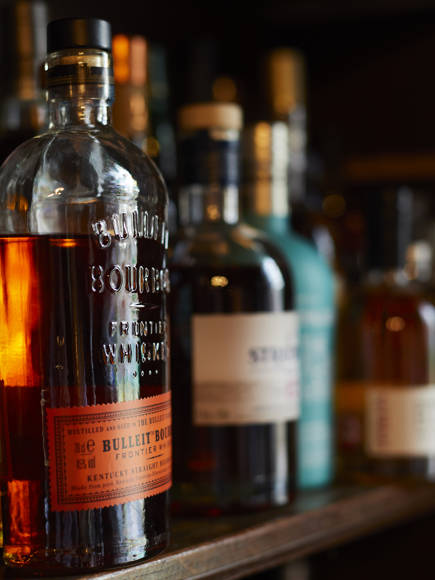 A taste of Dorset 
We are lucky to have some award-winning and high-quality breweries and distilleries on our Dorset doorstep, so you can be sure what is being poured is the best around and produced locally. 
Local Spirits & Liquers
Whether you like your spirits mixed up or served neat, you can find a number of local spirits and liquers at THE PIG-on the beach, including Pothercary (42 miles), Conker (30 miles), Black Cow (75 miles) ...to name a few!
Beers & Ciders
If cocktails aren't up your street, we have a wide selection of local craft ales and ciders from 8 Arch Brewery (21 miles), Piddle (26 miles), Sandbanks Brewery (18 miles), Dorset Nectar (46 miles), Purbeck Cider (7 miles) and more.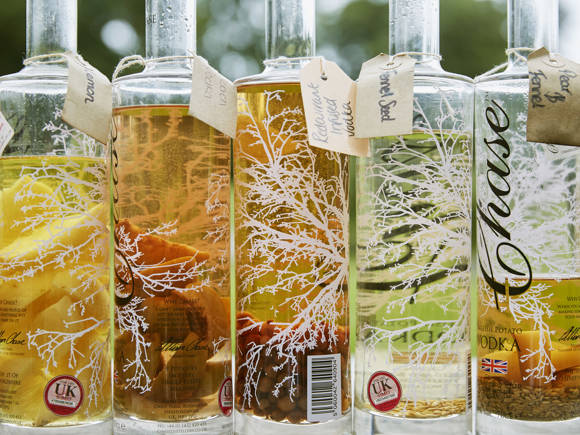 Garden infusions with Chase Distillery 
Head to the bar in any of our PIGs, and you'll notice our eclectic collections of botanical-infused vodkas with all sorts of garden pickings including Rosemary, Thyme, Basil, Horseradish, Cucumber, Strawberry and Pelagonium! The teams behind the bar at THE PIG are the curators of these diverse concoctions, made with herbs and flavours sourced from our kitchen gardens when they're at their absolute best.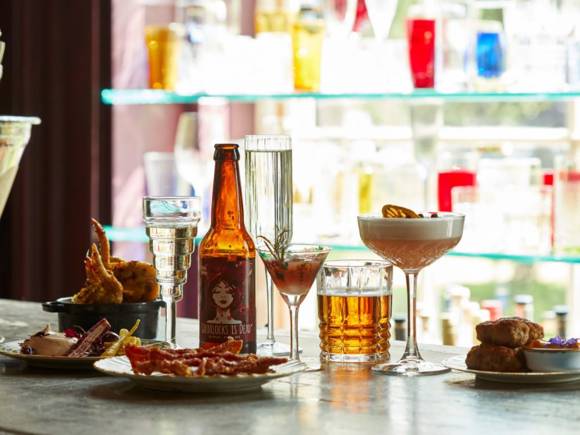 Garden to glass cocktails
We like to make the most out of our Kitchen Garden ingredients at THE PIG-on the beach by bringing the garden to your glass... you won't find a bar around quite like ours.
Our Bar Team work with our Kitchen Gardeners to bring in ingredients to experiment with straight from our plot, so you can sip on something truly unique like Basil, infused vodka, Garden chillies infused rum or Kaffir lime infused gin.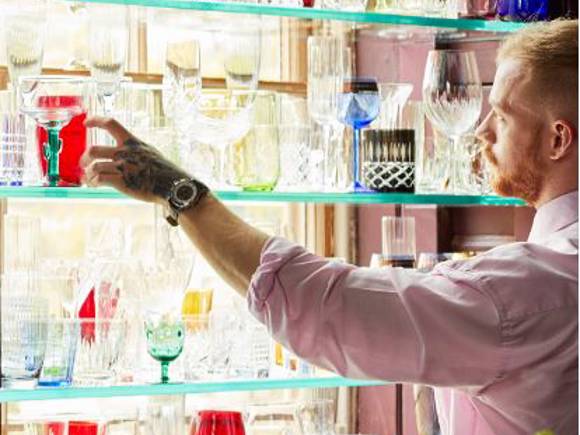 Wine List and Bar Menus
Take a look at what we are shaking, stirring and pouring at THE PIG-on the beach.
Getting here
Gorgeous views & stunning beaches. A 23 bedroom mellow country house perfectly situated along Studland Bay.
By road
If you're staying longer than a night or two, a car's handy for exploring. Less than three hours from London, the Studland Bay peninsula is best reached via the car ferry across the mouth of Poole harbour. You can also reach Studland without using the ferry by following the B3351 down towards Swanage. In the summer roads can become congested with holidaymakers so please allow delays in your journey (but it's worth the effort). There's a free on-site car park for hotel guests.
Nearest station
A train from central London takes around two hours. The closest station is Wareham, on South West Trains' London Waterloo–Weymouth line, about 20 minutes' drive from the hotel; it has connections to Poole, Southampton, Sussex, Wales and beyond.
Taxi service
Bill's Taxis are a local taxi service and always on hand to get you where you need to be! Give them a call on 07549776736 if you're needing a lift to our house.
Nearest airport
If you're needing to be within close proximity to an airport, Bournemouth Airport is 27 miles away and it takes around an hour to get there by car.