Drinks
Kitchen Garden tipples, classic cocktails and English wines in our Deli Bar.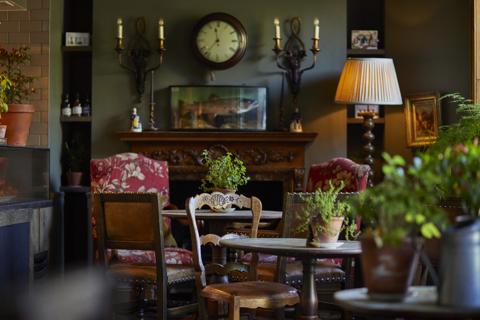 Discover our tipples from garden to glass...
Whether you're joining us first thing for a Garden Bloody Mary pick-me-up or a late nightcap, we will smash, muddle, blend, shake and throw our way to making you your perfect drink. All of our cocktails are designed with the Kitchen Garden in mind.
Like our restaurant, our aim is to provide high quality products in the most sustainable, local and resourceful way possible.
Our location means we are lucky enough to be surrounded by some award-winning artisan breweries, wineries and distilleries, and you will find them all on our Bar List. Just drop by for a tipple or two on the terrace or cosy up in our bar lounge during the colder months.
English Wine
Wine brings people together – it is the perfect blend!
Loving local is in our DNA, and when it comes to wine we love nothing more than fruit from our own soil. We believe that wine and food are all about sharing good times with family and friends, cracking open a bottle and settling into an evening together; wine is very much at the heart of THE PIG experience.
Local English Wine
Our wine lists across the litter boast a HUGE selection of the very best of English wine produced with 25 miles from THE PIG-in the wall including The Wharie Experience (5.4 miles), Domaine Hugo (20.7 miles), and Danbury Ridge (27 miles), as well as across the country including Exton Park (34.5 miles), Hambledon (39.4 miles), Cottonworth (27.6 miles), Sugrue South Downs (90.7 miles), Winbirri (220 miles).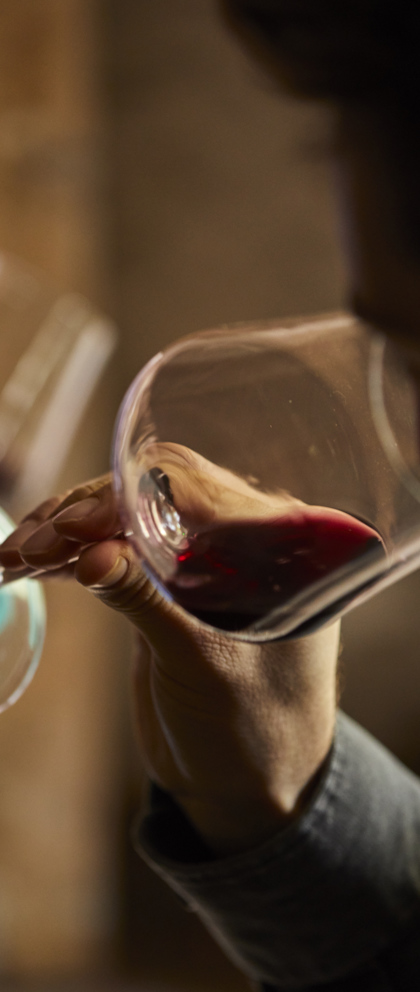 Local Spirits & Liquers
Shaken, stirred or straight-up, you can find a number of local spirits and liqeors at THE PIG-in the wall, including Conker Gin (25 miles) and Black Cow (75 miles) ...to name a few!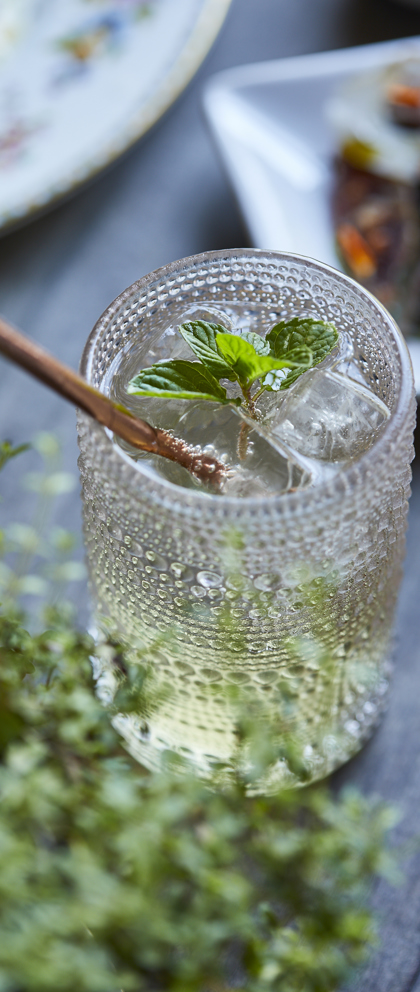 Local Beers & Ciders
We have a wide selection of high-quality and locally produced cold craft ale and ciders from Itchen Valley Brewery (20 miles) and New Forest Cider (21 miles) and more.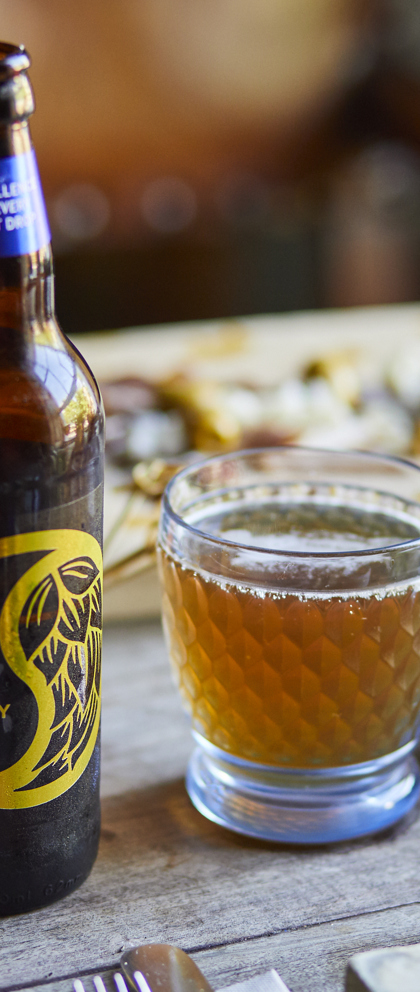 Wine List and Bar Menus
Take a look at what we are shaking, stirring and pouring at THE PIG-in the wall.
No need to book!
Just drop by for a tipple or two. Why not order some Piggy Bits whilst you're at it?
Online availability

The availability shown online is live and always up-to-date. If you can't find the date you're after, please email reservations@thepighotel.com so we can add you to our waiting list.

However, it's worth checking out our other properties as we may have rooms or tables available elsewhere.

Payments

We no longer accept American Express payments.

Private parties

If you are looking to book THE PIG-in the wall for a larger hire, whether it's a wedding or any other event, we do offer an exclusive-use package from £8,000. The package is available for Monday-Thursdays between October-November and January-March, subject to availability. For more information, please get in touch with our events team at reception@thepiginthewall.com

Accessibility

At THE PIG-in the wall there is wheelchair access through the gravel car park as well as a ground floor room, however this may be difficult to access with wider wheelchairs. For more details please contact us by completing our online form, using our live chat system, or by emailing us at reservations@thepighotel.com

Rates

Please note our rates stated are at a starting from price, and fluctuate throughout the year depending on season. We sometimes run offers and Late Pig Room Rates.

Electric Vehicle Charging

We currently have one 11kw Tesla and one 11kw Universal electrical charging points for vehicles at THE PIG-in the wall if you require charging during your visit. These are free of charge to use for PIG guests. Full charge for your car will depend on the size of your battery e.g. a 40kw battery will be fully charged within 4-5 hours. The Universal charger is fully compatible with all electric cars. Please note you will need to bring your own charging lead, and once your car is fully charged we ask you move it to a regular parking space.

Bringing dogs

Unfortunately we no longer permit dogs to stay at THE PIG- in the wall, with the exception of guide dogs.

Food Service Times

All Day Dining:12pm – 3pm and 5pm-8pm Monday to Thursday and 12pm- 8pm Friday, Saturday, and Sunday. Drinks are served until 10.30pm.

If you would like to book you can do this online, giving our Reservations team a call on 0345 225 9494 or by emailing reservations@thepighotel.com 

Gift Vouchers

We offer monetary vouchers, as well as lunch, dinner and treatment vouchers. These can be purchased here. 

Please kindly note that you are unable to redeem a Gift Voucher online to make a booking. Please book your room as normal and the team will refund any pre-payments with proof of your voucher. Please just contact reservations@thepighotel.com
Getting here
Unique rooms, grazing breakfasts and a deli-counter with a difference! Our city-centre bolthole features 12 bedrooms, cosy corners and heaps of character.
By road
Southampton is easily accessible via the M27 and M3. You'll find us a stones throw away from Red Funnel Ferry Terminal. Please note on Google Maps the postcode takes you to Westage Street which is behind us - you will find THE PIG-in the wall on Western Esplanade
Nearest station
Southampton Train Station is very close; hop on the free CityLink shuttle bus that heads towards the ferry terminals. It operates every 15 minutes between the station and Town Quay and takes about 10 minutes. Beware if you head there on foot: you could get lost in a hinterland of shopping centre car parking!
Taxi service
Being so conveniently situated in the city-centre means there are plenty of taxis and Ubers on hand to drop you at ours! If you're coming from the train station it's just a 5 minute taxi-ride, but if you're coming a little further from Southampton Airport it's around 15 minutes, depending on traffic!
Nearest airport
THE PIG-in the wall is 5 miles away from Southampton Airport and can be reached easily by car, bus or taxi! The city centre can be busy, so leave yourself with plenty of time to get there if you've got a plane to catch. Southampton Airport Parkway is situated right next to Southampton Airport and just 99 steps from train to plane!