Food at THE PIG-at Harlyn Bay
We've got an obsessive commitment to home-grown and local produce: simple food done well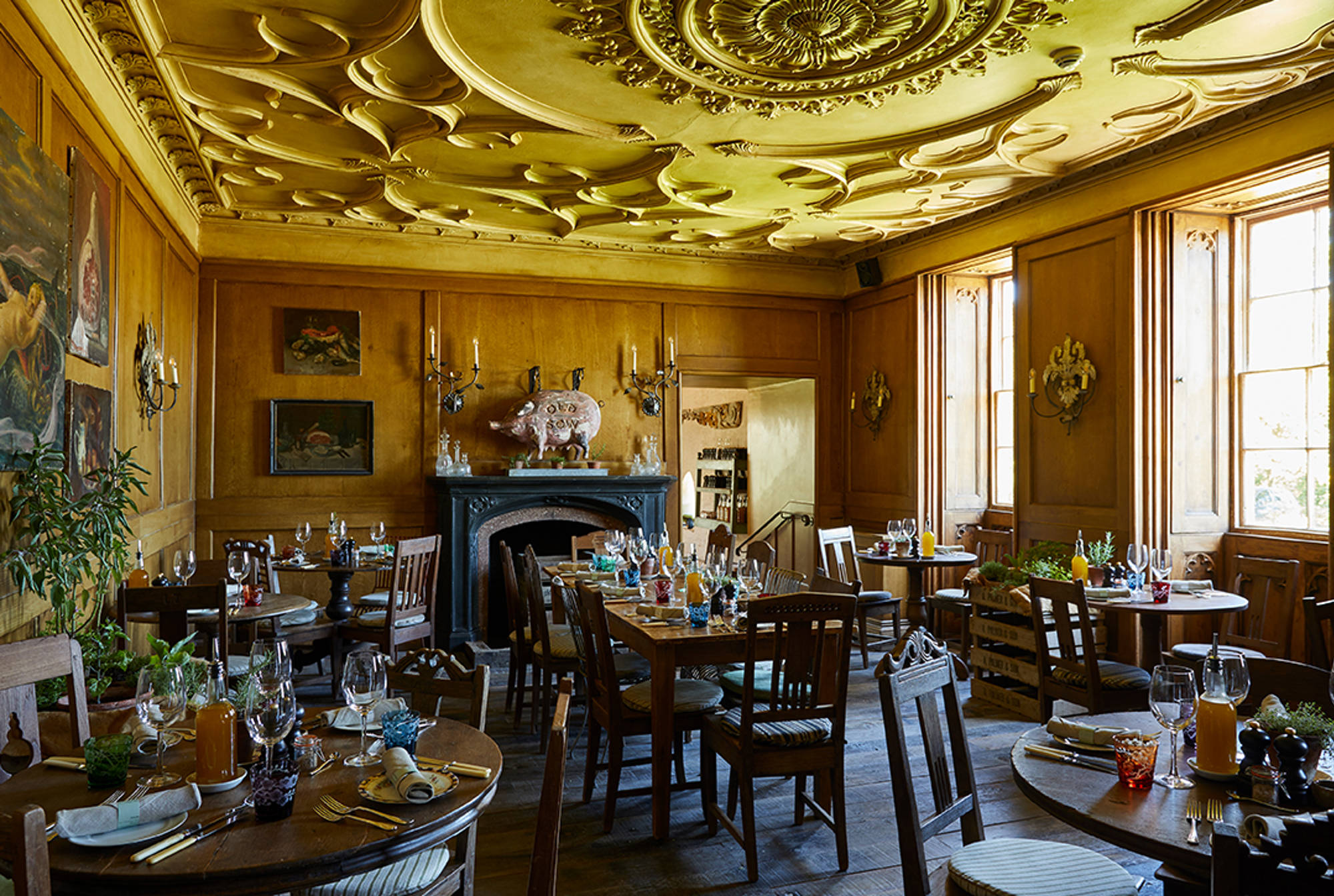 It's all about the Kitchen Garden
The Kitchen Garden is the beating heart of our operation at THE PIG-at Harlyn Bay. Everything is driven by our Gardeners, Forager and Chef – they grow and find the food – the chef then creates the menu; uncomplicated and simple British garden food, true to the micro seasons and with a real focus on simple and fresh flavours.
With an obsessive commitment to homegrown produce and a serious love of all-things local, the garden and kitchen teams will work hand in hand to create our 25-mile menu, which will be supported by passionate local farmers and small producers, who supply anything that we cannot grow or produce ourselves.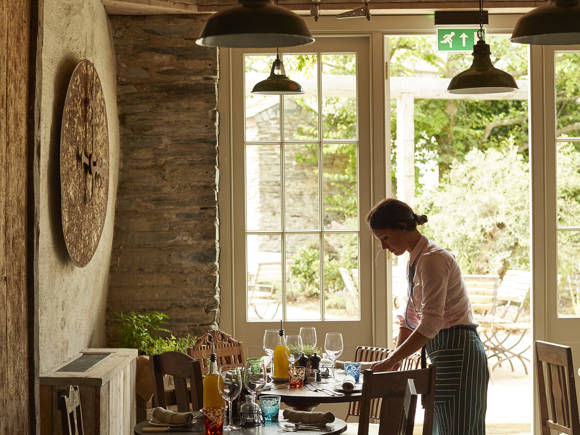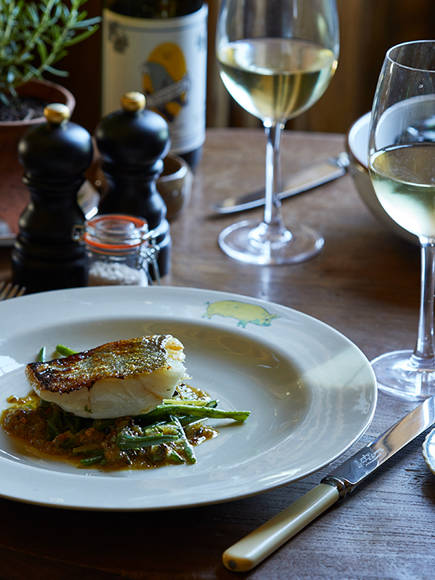 Often called the UK's food capital, four in every five people who visit Cornwall say the food and drink is one of the reasons they choose to visit. We think that Cornwall produces among the richest variety of top quality fresh produce from land and sea available anywhere in the country.
Fresh-from-the-harbour seafood, award-winning English wines and spirits, hyper-local cheeses, fantastic meats and even saffron! Did you know that Saffron buns and cake are as much as part of Cornish fodder as pasties and clotted cream!
Our commitment to a 25-mile menu not only means we support and celebrate Cornwall's local suppliers, but means we can be 100% honest on the provenance of our ingredients.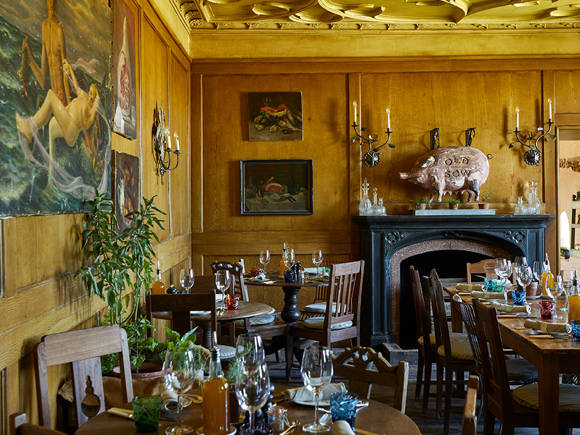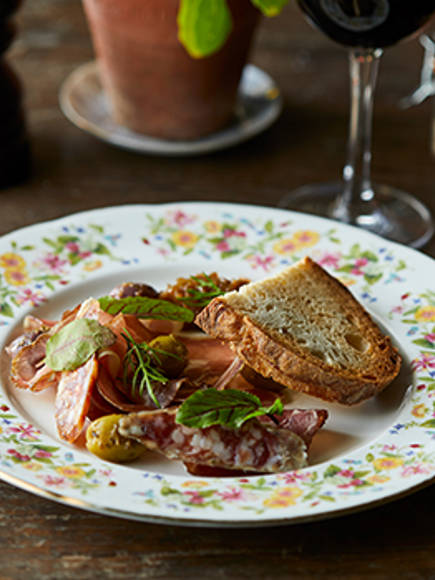 The Restaurant
at THE PIG- at Harlyn Bay
Relaxed eating in the heart of the house. Tuck into our 25-mile menu, and enjoy a really wide ranging wine list.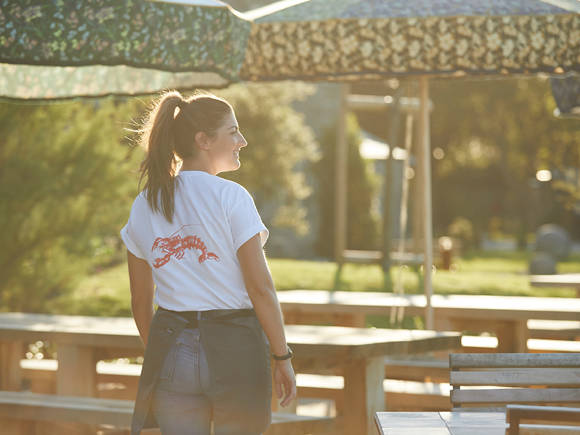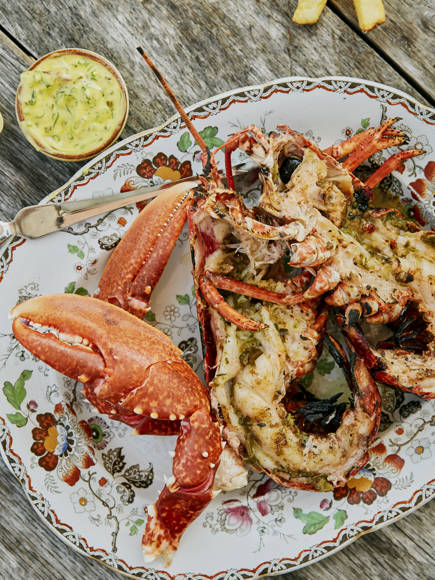 The Lobster Shed
​Outdoor eating and drinking, salty ocean air and simple but seriously tasty local food, head straight from the surf to your table and tuck into the daily catch. Expect wood roasted fresh lobster, chargrilled meats and Cornish tipples.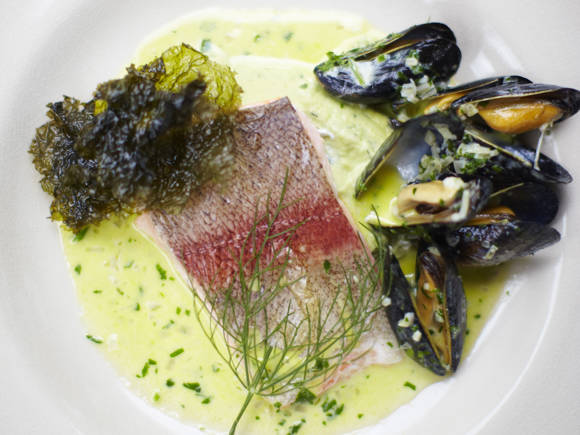 Menus
Our commitment to a 25-mile menu not only supports our local suppliers, but means we can be 100% honest on the provenance of our ingredients. 
Take a look at our menus to get a feel for what we may be dishing up. Please note these are subject to change.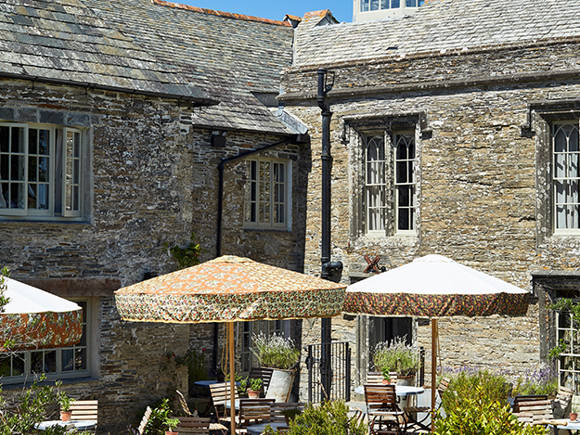 The Terrace and Orchard
If you're looking for a few piggy bits with a tipple on top, head on over to the Terrace and Orchard for the perfect spot to while away an afternoon in the sunshine. 
Supplier Shout Out
Over the years we have been lucky to support some of the very best local suppliers to each of THE PIG hotels. What ever our Kitchen Garden teams are unable to grow themselves we source from within a 25 mile radius - creating our 25-mile menu. We love who we work with and carefully select them so we can be 100% honest on the provenance of our ingredients, and be sure that what we are dishing up is the very best around. Take a look below if you want to support our network and shop local!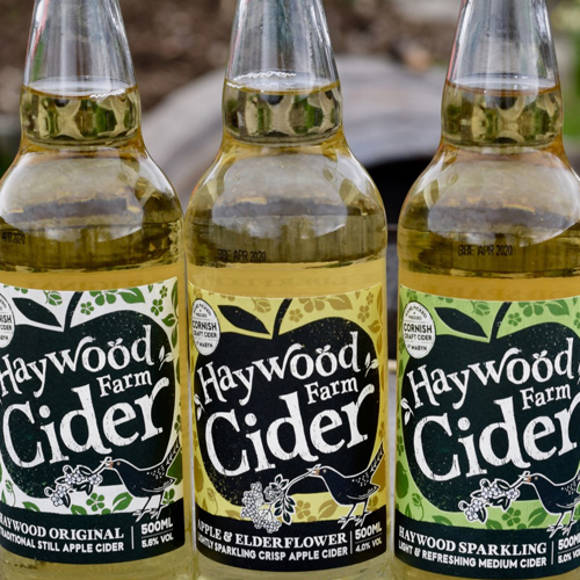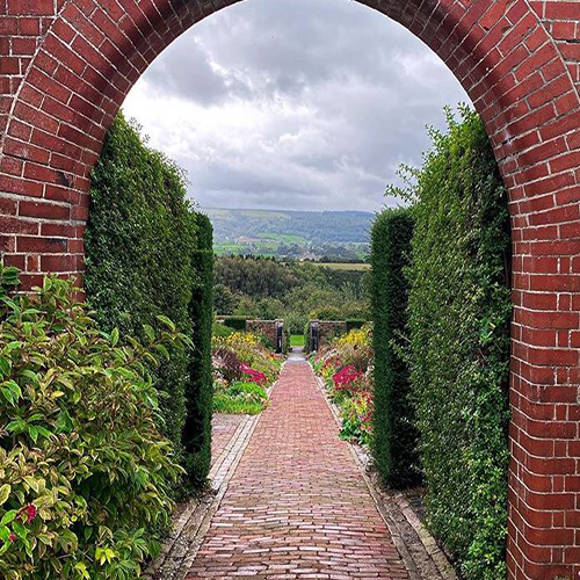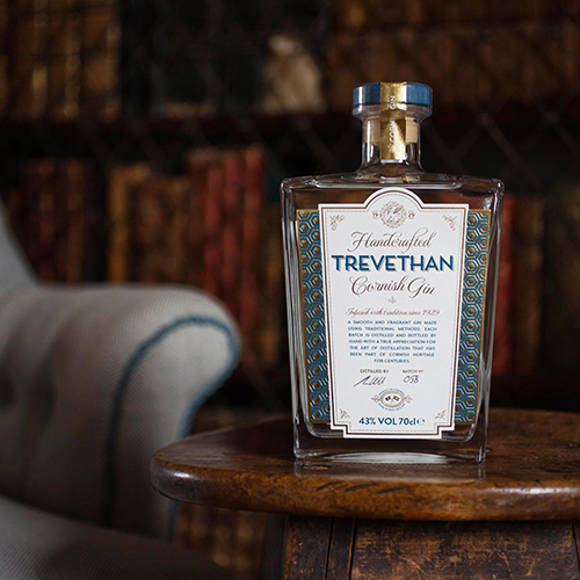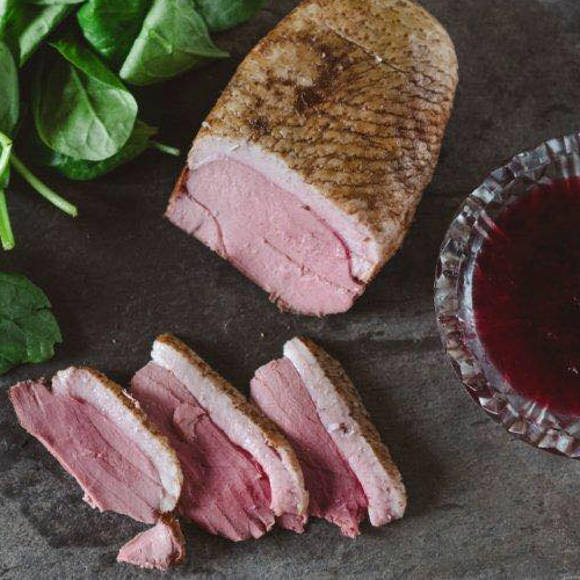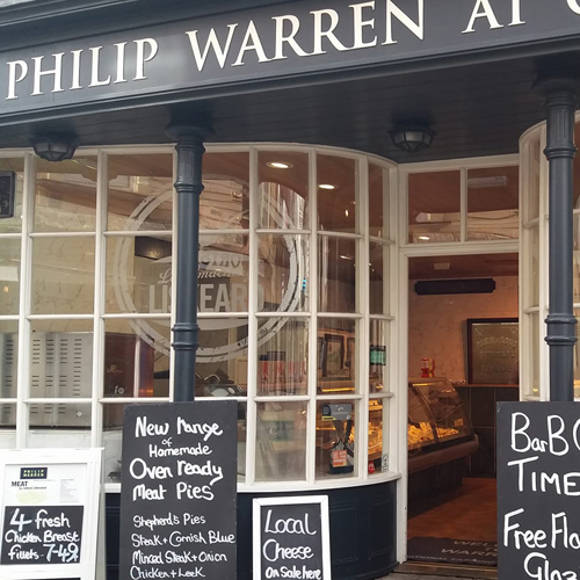 Things to know before visiting
Getting here
near Padstow, Cornwall
By road
THE PIG-at Harlyn Bay is accessible following the A30, A389 and A39 heading towards Wadebridge and then follow signs for Padstow. As coming away from Padstow, follow the signs to Harlyn Bay. Once you've reached Harlyn Bay, cross the narrow bridge and continue up the hill. When you get to the top of the hill, turn right and you will get to THE PIG-at Harlyn Bay which is a short drive of around 200 yards away.
Popping our postcode PL28 8SQ into your sat nav will direct you there also.
Why not stop off at THE PIG-at Combe as you head East? Just off the A30 towards Cornwall it is the perfect place to break up the journey with an overnight stay or quick bite to eat.
It is around 2 hours from THE PIG-at Combe to THE PIG-at Harlyn Bay along the A30.
Nearest station
The closest station to THE PIG-at Harlyn Bay is Bodmin Parkway, around 20 miles away.  Trains run direct from London Paddington. The 11A bus runs towards Padstow from Bodmin Parkway, with a change to the A5 towards Newquay followed by a short walk between the bus stop and hotel.
Taxi service
If you're getting to us by taxi give Kjs taxis a call on 07875 637734 who'll be able to get you over to ours in no time. 
Nearest airport
Newquay Airport is 9 miles away from THE PIG-at Harlyn Bay and it takes just around 25 minutes to get there by car.