Food
We've got an obsessive commitment to home-grown and local produce: simple food done well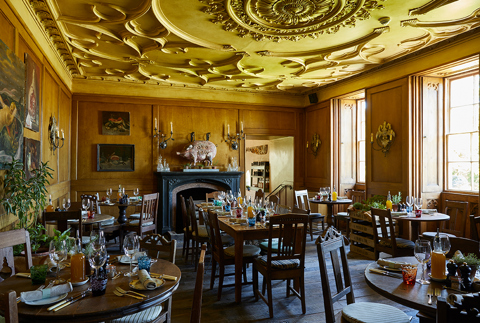 It's all about the Kitchen Garden
The Kitchen Garden is the beating heart of our operation at THE PIG-at Harlyn Bay. Everything is driven by our Gardeners, Forager and Chef – they grow and find the food – the chef then creates the menu; uncomplicated and simple British garden food, true to the micro seasons and with a real focus on simple and fresh flavours.
With an obsessive commitment to homegrown produce and a serious love of all-things local, the garden and kitchen teams will work hand in hand to create our 25-mile menu, which will be supported by passionate local farmers and small producers, who supply anything that we cannot grow or produce ourselves.
Often called the UK's food capital, four in every five people who visit Cornwall say the food and drink is one of the reasons they choose to visit. We think that Cornwall produces among the richest variety of top quality fresh produce from land and sea available anywhere in the country.
Fresh-from-the-harbour seafood, award-winning English wines and spirits, hyper-local cheeses, fantastic meats and even saffron! Did you know that Saffron buns and cake are as much as part of Cornish fodder as pasties and clotted cream!
Our commitment to a 25 mile menu not only means we support and celebrate Cornwall's local suppliers, but means we can be 100% honest on the provenance of our ingredients.
The Restaurant
at THE PIG- at Harlyn Bay
Relaxed eating in the heart of the house. Tuck into our 25 mile menu, and enjoy a really wide ranging wine list. 
The Lobster Shed
​Outdoor eating and drinking, salty ocean air and simple but seriously tasty local food, head straight from the surf to your table and tuck into the daily catch. Expect wood roasted fresh lobster, chargrilled meats and Cornish tipples.
Menus
Our commitment to a 25 mile menu not only supports our local suppliers, but means we can be 100% honest on the provenance of our ingredients. 
Take a look at our menus to get a feel for what we may be dishing up. Please note these are subject to change.
Supplier Shout Out
Over the years we have been lucky to support some of the very best local suppliers to each of THE PIG hotels. What ever our Kitchen Garden teams are unable to grow themselves we source from within a 25 mile radius - creating our 25 mile menu. We love who we work with and carefully select them so we can be 100% honest on the provenance of our ingredients, and be sure that what we are dishing up is the very best around. Take a look below if you want to support our network and shop local!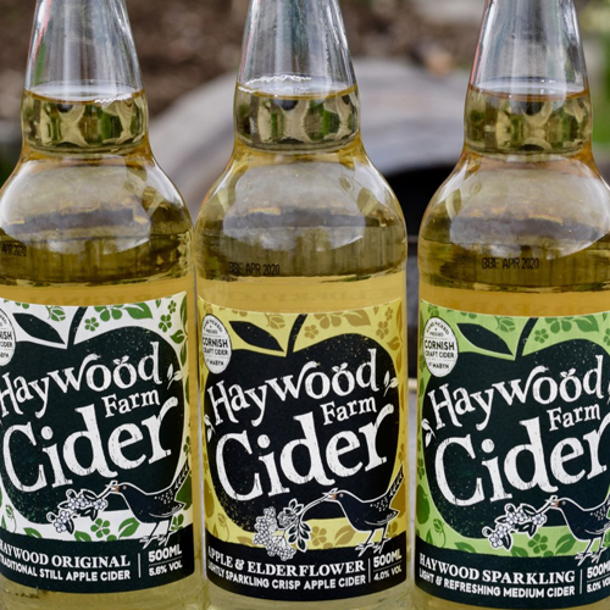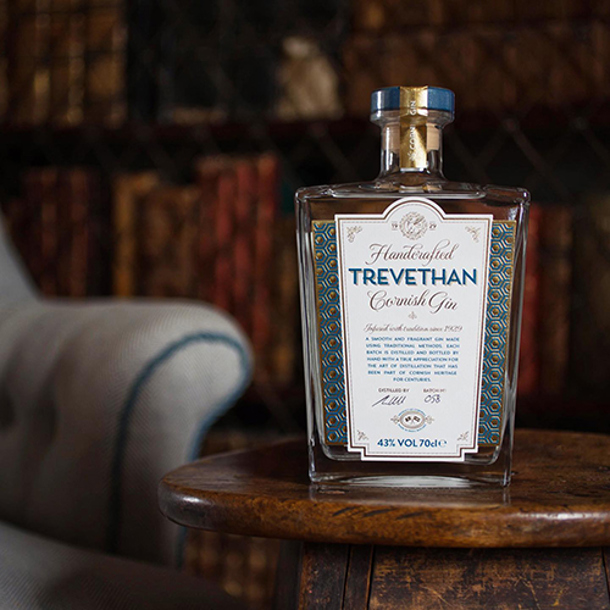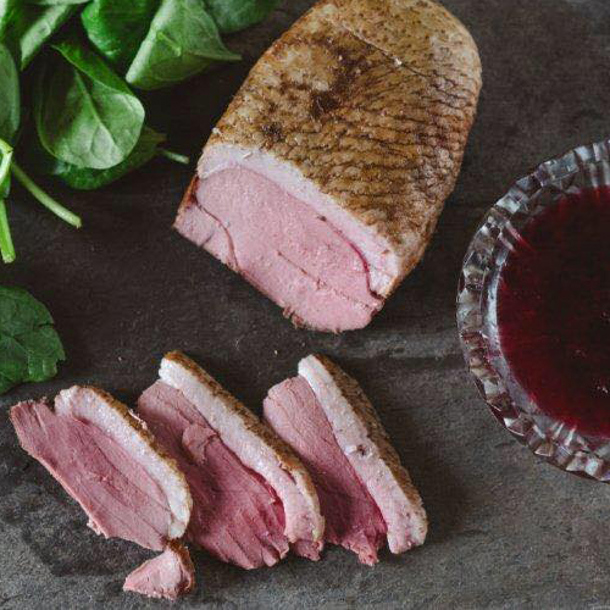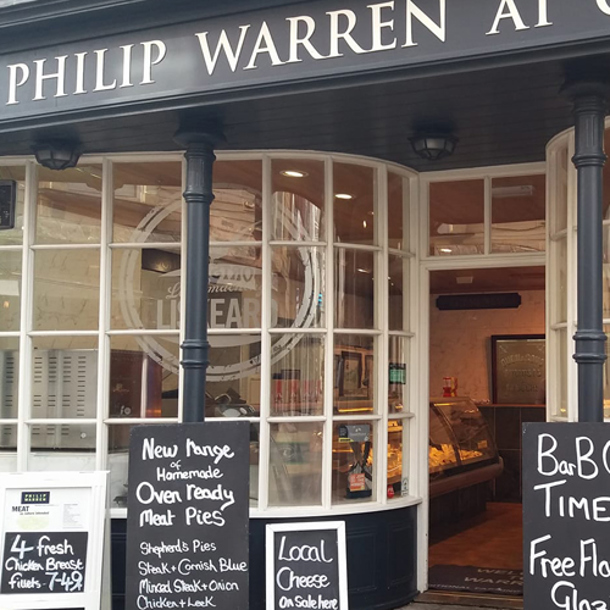 Our 25-mile menu
What we can't grow ourselves, we source from local suppliers and producers. Our surroundings influence our food in every way at THE PIG which is why our local communities are so important in all we do. THE PIG-at Harlyn Bay, is lucky to have access a rich variety of top quality fresh produce from land and sea, as well as world-class wines and spirits.
Padstow Kitchen Garden

2.6 miles away
Amidst the outstandingly beautiful Trerethern Farm, lies Padstow Kitchen Garden: 4 acres of land nourished, nurtured and tended-to by 6th generation farmer and former Stein's head-chef, Ross Geach. The talented team of gardeners grow huge varieties of vegetables every year for some of the country's finest restaurants and cafes.

Fish for Thought

14 miles away
A family run business based in Bodmin, dedicated to sustainability, and delivering fresh seafood to their customers. From the boat straight to the kitchen, they are committed to serving up remarkable Cornish seafood

Haywards Farm

13 miles away
Proper Cornish cider! The Bray family have farmed Hayward Farm since 1919, but cider has been produced on the farm's granite cider press for centuries, supplying the families and labourers with the Westcountry's favourite drink. 

Philip Warren

28 miles away
Established in 1880, Philip Warren and Son Butchers are the oldest farm shop in Cornwall. They farm and sell indigenous breeds of British cattle, like Red Devons, Angus, Dexters, Herefords and Galloways. 

Camel Valley

16 miles away
Camel Valley vineyard has been producing award-winning, world-class wines in a beautiful corner of Cornwall since 1989. hat is it that makes their wines so good? It's really quite simple – an idyllic setting on sun-drenched slopes near the famous Camel River; excellent grapes that perfectly suit the soil and climate; a respect for traditional vineyard practices combined with a modern approach to wine making and, a passion for creating wines that provide pure pleasure! 

Tarquin's Gin

16 miles away
In 2012 Tarquin Leadbetter set his sights on establishing the first Cornish distillery for over 100 years - a self-taught distiller, Tarquin uses old techniques to create award winning gins in a converted cow shed perched on a windswept hilltop overlooking the wild Cornish Coast! 
Online Availability

The availability shown online is live and always up-to-date. If you can't find the date you're after, please email reservations@thepighotel.com so we can add you to our waiting list.

However, it's worth checking out our other properties as we may have rooms or tables available elsewhere.

Contact Us

0345 225 9494. Our phones can get quite busy at certain times, so please do bear with us. You can also reach us by completing our online form, using our live chat system, by calling us on 01841550240 or by emailing us at reservations@thepighotel.com

Payments

We no longer accept American Express payments. 

Overnight stays at THE PIG-at Harlyn Bay are pre-paid and have a 7 day cancellation policy. Should you need to cancel or amend your reservation, this can be done up to 7 days prior to your arrival – if you cancel after this time it will result in our retaining the charge for the first night of your stay.

Bringing Dogs

We do not permit dogs inside THE PIG-at Harlyn Bay, although they are welcome to join you at The Lobster Shed. Please keep them out of the terrace, resident grounds including the Orchard and Stonehouse Yard, Kitchen Garden and away from our animals.

Dress Code

We'll never tell you what to wear. Our restaurants are informal places, so come in whatever makes you happy and comfortable.

Breakfast Rates

Unless we are running a special deal and it is stated within the terms, all of our rates are on a room only basis so are inclusive of VAT only.

Breakfast is served in the restaurant where you can choose to either dig into our PIG grazing breakfast tables or pick something hot from our breakfast menus. Prices range from £15.95-£19.95.

Food Service Times

Breakfast: Available for residents 7.30am-10am Monday to Sunday

Lunch: 12pm-3pm Monday to Sunday

Dinner: 6pm-9.30pm Monday to Sunday

The Lobster Shed: You can also book at The Lobster Shed for some outdoor all day dining 7 days a week 12pm - 8.30pm. 

Lunch bookings are advised, however, Dinner bookings are essential! 

If you would like to book you can do this online, giving our Reservations team a call on 0345 225 9494 or by emailing reservations@thepighotel.com 

 

 

Rates

Please note our rates stated are at a starting from price, and fluctuate throughout the year depending on season. We sometimes run offers and Late Pig Room Rates.

Electric Vehicle Charging

We currently have three Type 2 7.2kw 32A electrical charging points for vehicles at THE PIG-at Harlyn Bay if you require charging during your visit. These are free of charge to use for PIG guests, fully compatible with all electric cars. Please note you will need to bring your own charging lead, and once your car is fully charged we ask you move it to a regular parking space.

Gift Vouchers

We offer monetary vouchers, as well as lunch, dinner and treatment vouchers. These can be purchased here. 

Please kindly note that you are unable to redeem a Gift Voucher online to make a booking. Please book your room as normal and the team will refund any pre-payments with proof of your voucher. Please just contact reservations@thepighotel.com
Getting here
Far-reaching sea views, oodles of quirks and character and stacks of original features, THE PIG-at Harlyn Bay is in one of Cornwall's hot spots on the north coast.
By road
THE PIG-at Harlyn Bay is accessible following the A30, A389 and A39 heading towards Wadebridge and then follow signs for Padstow. As coming away from Padstow, follow the signs to Harlyn Bay. Once you've reached Harlyn Bay, cross the narrow bridge and continue up the hill. When you get to the top of the hill, turn right and you will get to THE PIG-at Harlyn Bay which is a short drive of around 200 yards away.
Popping our postcode PL28 8SQ into your sat nav will direct you there also.
Why not stop off at THE PIG-at Combe as you head East? Just off the A30 towards Cornwall it is the perfect place to break up the journey with an overnight stay or quick bite to eat.
It is around 2 hours from THE PIG-at Combe to THE PIG-at Harlyn Bay along the A30.
Nearest station
The closest station to THE PIG-at Harlyn Bay is Bodmin Parkway, around 20 miles away.  Trains run direct from London Paddington. The 11A bus runs towards Padstow from Bodmin Parkway, with a change to the A5 towards Newquay followed by a short walk between the bus stop and hotel.
Taxi service
If you're getting to us by taxi give Kjs taxis a call on 07875 637734 who'll be able to get you over to ours in no time. 
Nearest airport
Newquay Airport is 9 miles away from THE PIG-at Harlyn Bay and it takes just around 25 minutes to get there by car.