Treatments at THE PIG-on the beach
Two huts in a unique seaside location overlooking Old Harry Rocks have been transformed into single treatment rooms with charming features.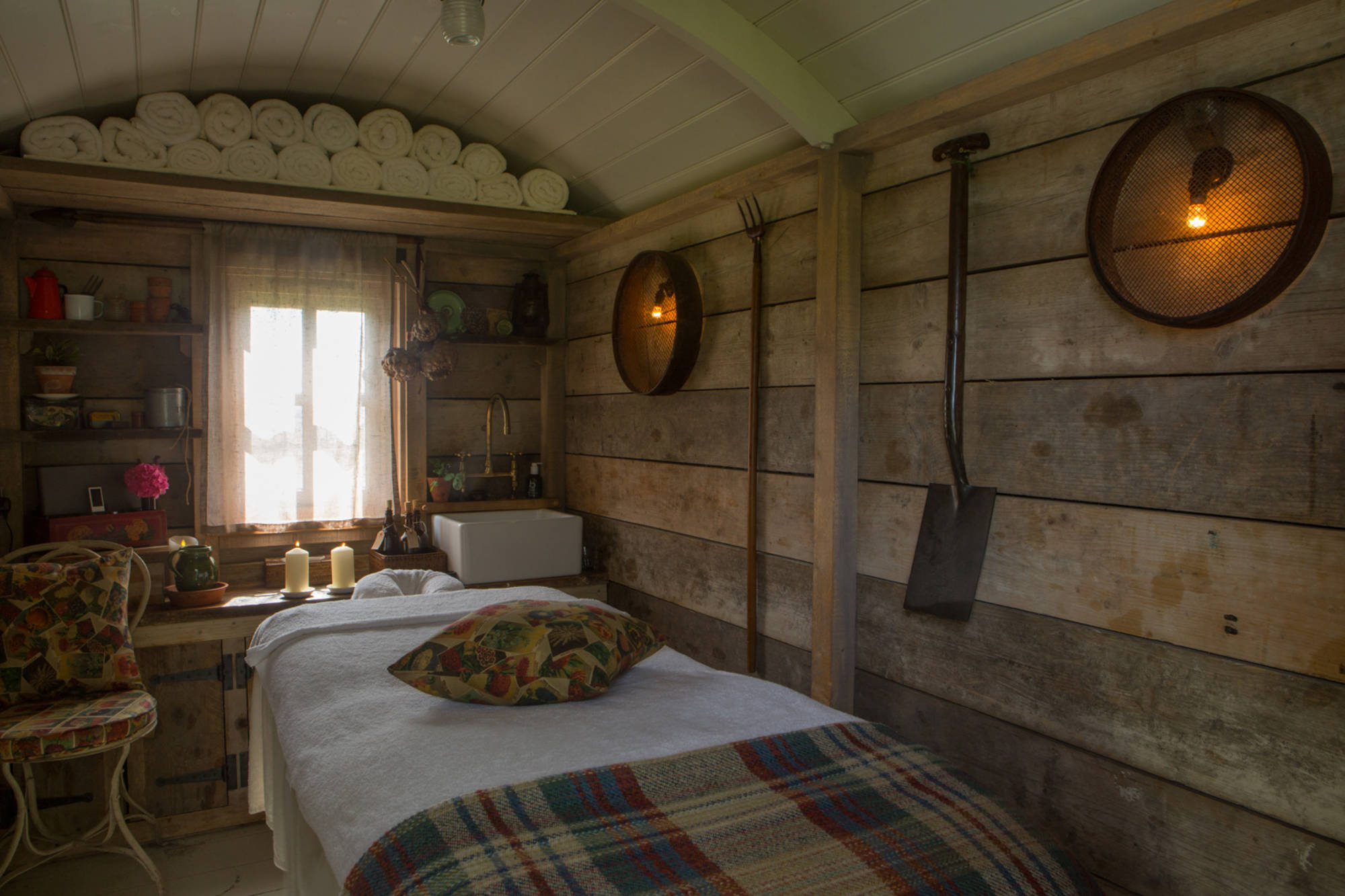 Nestled away in our quiet sheep field…
Our Sheep Hut Treatment rooms are open to all - you don't have to be staying with us to enjoy a treatment! 
You can enjoy a treatment using products by VOYA. This range shares our ethos of authenticity and well-being. They are passionate about the provenance of their ingredients and do not use anything artificial in their products.
After a day on the beach or a long walk along the headland, wind down with a full body massage or sugar scrub, or feel the healing powers of the sea with a rejuvenating facial.
Please note treatments are only available to over 18's. 
We have partnered with VOYA for our treatments; a family-run brand that shares our ethos of authenticity and well-being and are passionate about the provenance of their ingredients.
VOYA are focused on creating genuinely organic, seaweed-based products and results-driven spa treatments using the highest-quality botanical ingredients and aromatherapy oils, all using ancient traditions, methods and sustainable processes.
Inspired by the breath-taking natural beauty and long-standing traditions of Ireland's northwest coast, three generations of the Walton family have scientifically harnessed the healing properties of seaweed and created VOYA, organic beauty products and treatments from the sea.
With sustainability at its heart, this revolutionary range of Soil Association certified organic products and treatments just shows how science can release nature's most powerful resources and still protect the earth.
All of VOYA's unique products blend wild hand-harvested seaweed with some of the finest elements from nature. Packed with minerals, vitamins and strong antioxidant properties, seaweed has proven to be hugely beneficial as a natural detoxifying and skin conditioning agent, quickly removing toxins whilst transferring nutrients.
*for anyone that has any fish-based allergies on the skin, we are able to use Bamford's body range as an alternative product for you.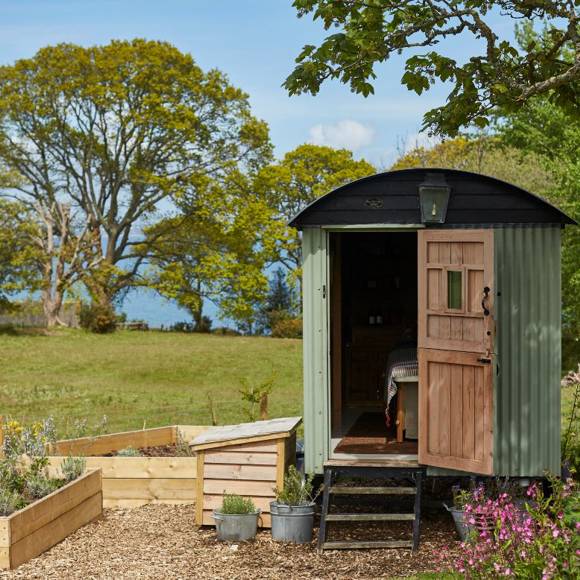 Sheep Huts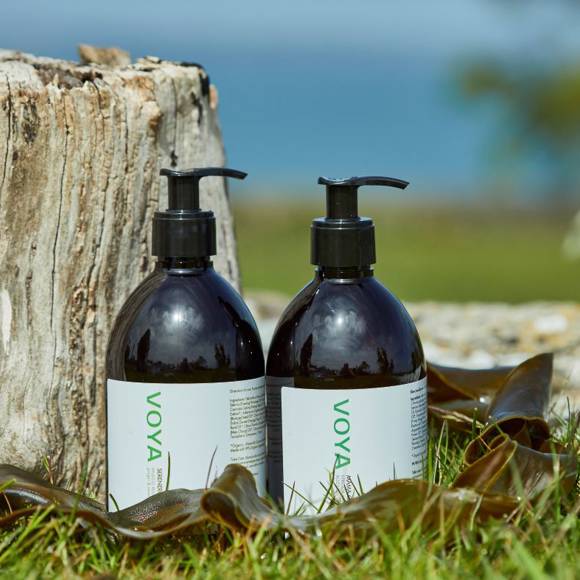 Natural and Botanical Treatments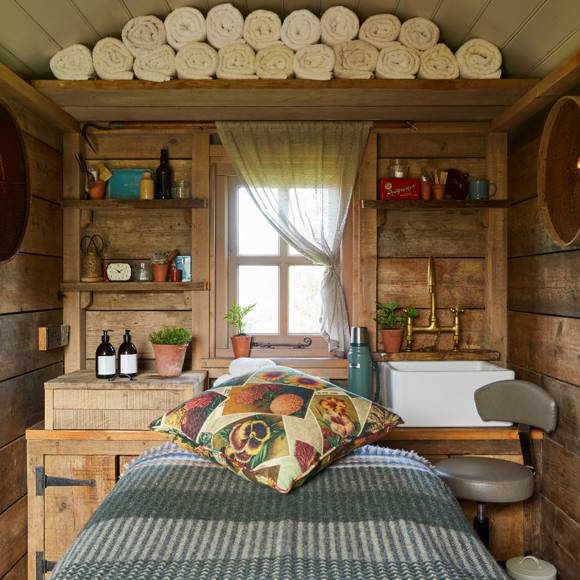 Warm Rustic Retreats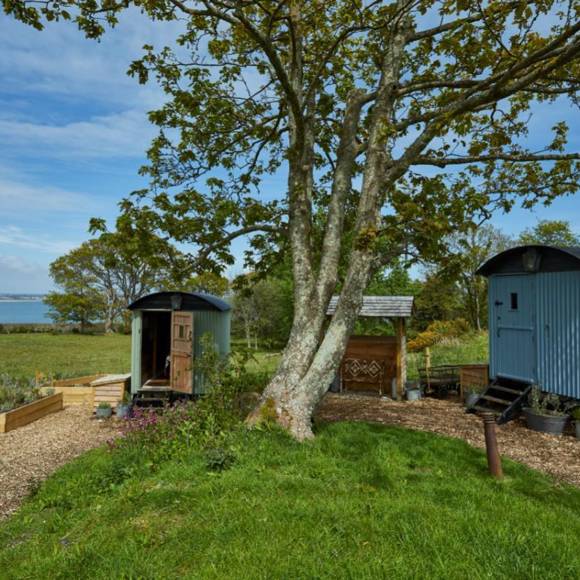 Huts Overlooking Dorset's Coastline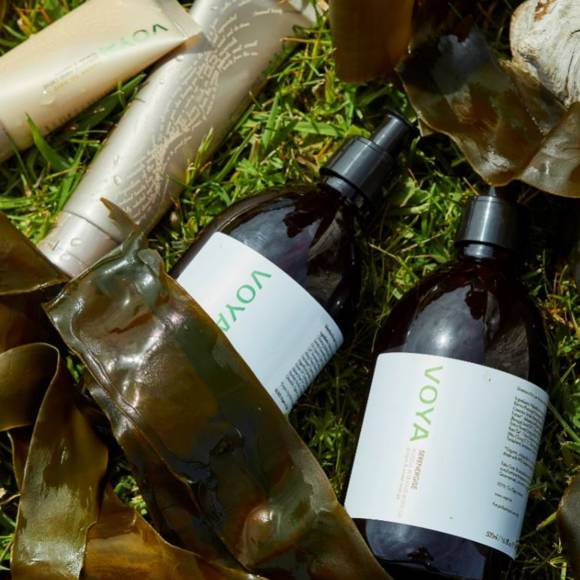 VOYA Seaweed Treatments