Things to do at THE PIG-at Combe
Exploring our patch tucked away in the Otter Valley...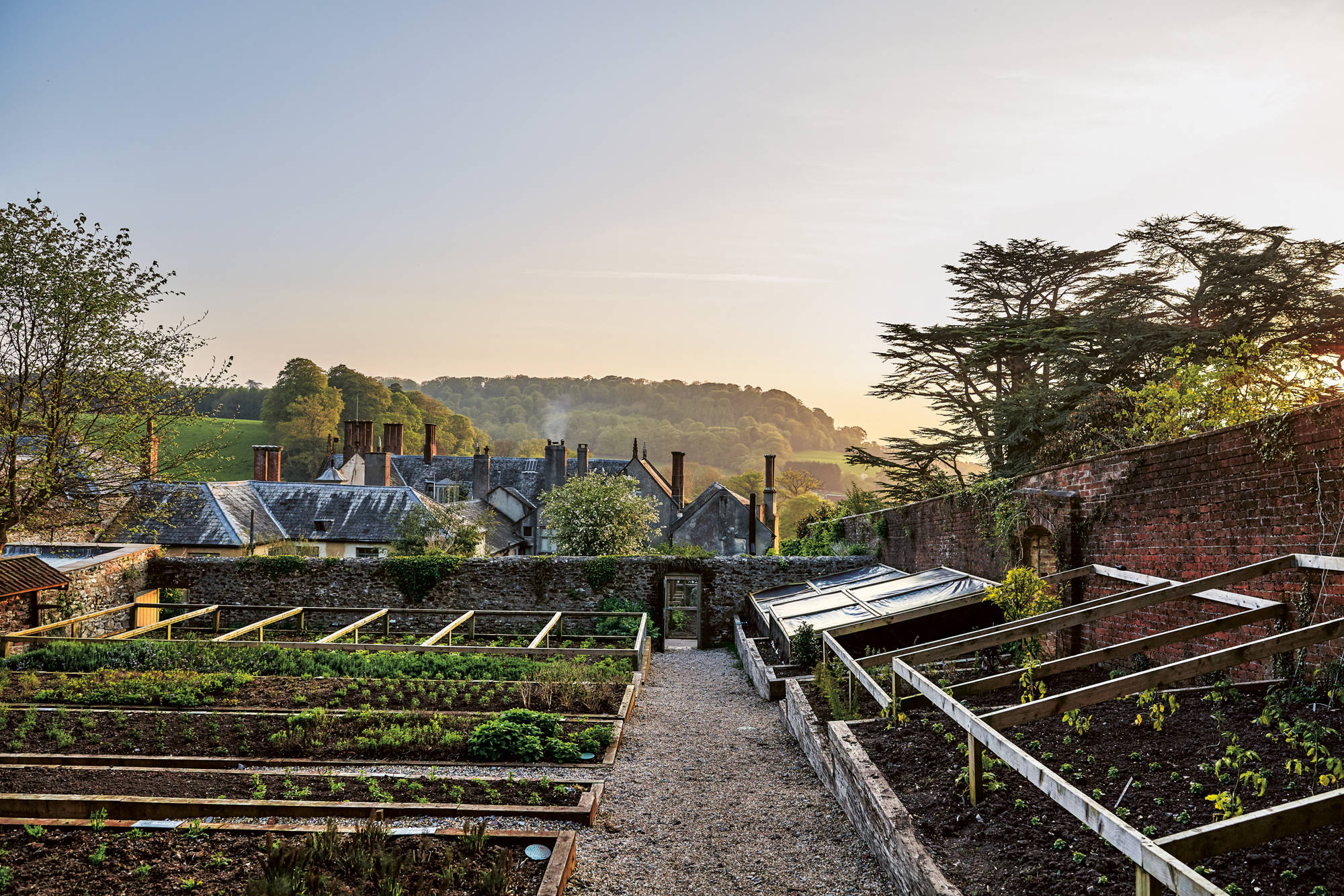 Totally secluded... 
THE PIG-at Combe, hidden within 3,500 acres of lush Devonshire greenery, is our mellow honey-coloured Elizabethan bolthole, bursting with character and quintessential countryside charm. With an assortment of snug rooms to cosy up in, three walled kitchen gardens to mooch around, enchanting grounds overlooked by our Garden Swing Seat from Sitting Spiritually to while away the day in, you'll be spoilt for choice on what to get up to!
Although totally secluded, THE PIG-at Combe is in easy reach of many of Devonshire's hot spots! The hotel is situated just 8 miles from the East Devon coastline, meaning there's a heap of things to get up to, both on land or out at sea.
PIG Happenings
Walled Garden Wanderings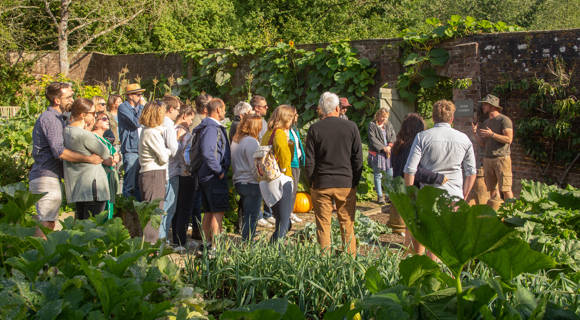 FREE Kitchen Garden tours every last Friday of the month with our Kitchen Gardeners at THE PIG-at Harlyn Bay, THE PIG-at Combe and THE PIG-near Bath!
Explore our veg patches and raised beds, peek into our Polytunnels, discover our greenhouses, see what's growing in our fruit cages, and even say hello to our four-legged and feathered friends! Dig a little deeper into THE PIG's plot to plate ethos with FREE Kitchen Garden tours on the last Friday of the month. 
Food & Drink
There are plenty of great local spots to visit for a bite to eat and a glass of something chilled.
Otter Valley Field Kitchen (7.6 miles)

Glebe House Southleigh (7.9 miles)

The Lost Kitchen Tiverton (34 miles)

Pea Green Boat Sidmouth (9.3 miles)

Jack in the Green (8.9 miles)

Tytherleigh Arms (19 miles)

Lilac Restaurant & Wine Bar (16 miles)
Explore the coast
We are just 8 miles from the East Devon coastline and there is so much to get up to both on land or our at sea!
Fishing Trips, Beer (10.4 miles)

Coastal Hiking Trails and Walking Routes

Follow the winding path up Hooken cliff for breathtaking views of the Jurassic Coast at Branscombe (7.3 miles), which weaves between chalk pinnacles. Or take a trip to West Bay (28 miles) and trek along the coastline to Golden Cap with spectacular views of natural bowl cuts and wildlife on the cliffside.
Explore Devon
Explore the place we call home! There is so much to do in Devon, here are a few of our top recommendations. 
Fishing at THE PIG-at Combe
The River Otter rises in the Blackdown Hills above Otterhead lakes and flows South West to the sea at Budleigh Salterton. It is a limestone trout stream that has many characteristics of a chalk stream and can be fished using the same tactics. There are 4 beats split over nearly 3 miles with deep pools, shallow runs and deep glides. 
To add a fishing excursion to your stay you just need to bring yourself, your licence and your rods! Please ensure you do bring your own equipment as we do not supply it on site. Fishing needs to be pre-booked, and is located around 2 miles from THE PIG-at Combe.