Stay with us
Each PIG has a unique mix of characterful rooms. Choose the one for you and book your coastal escape.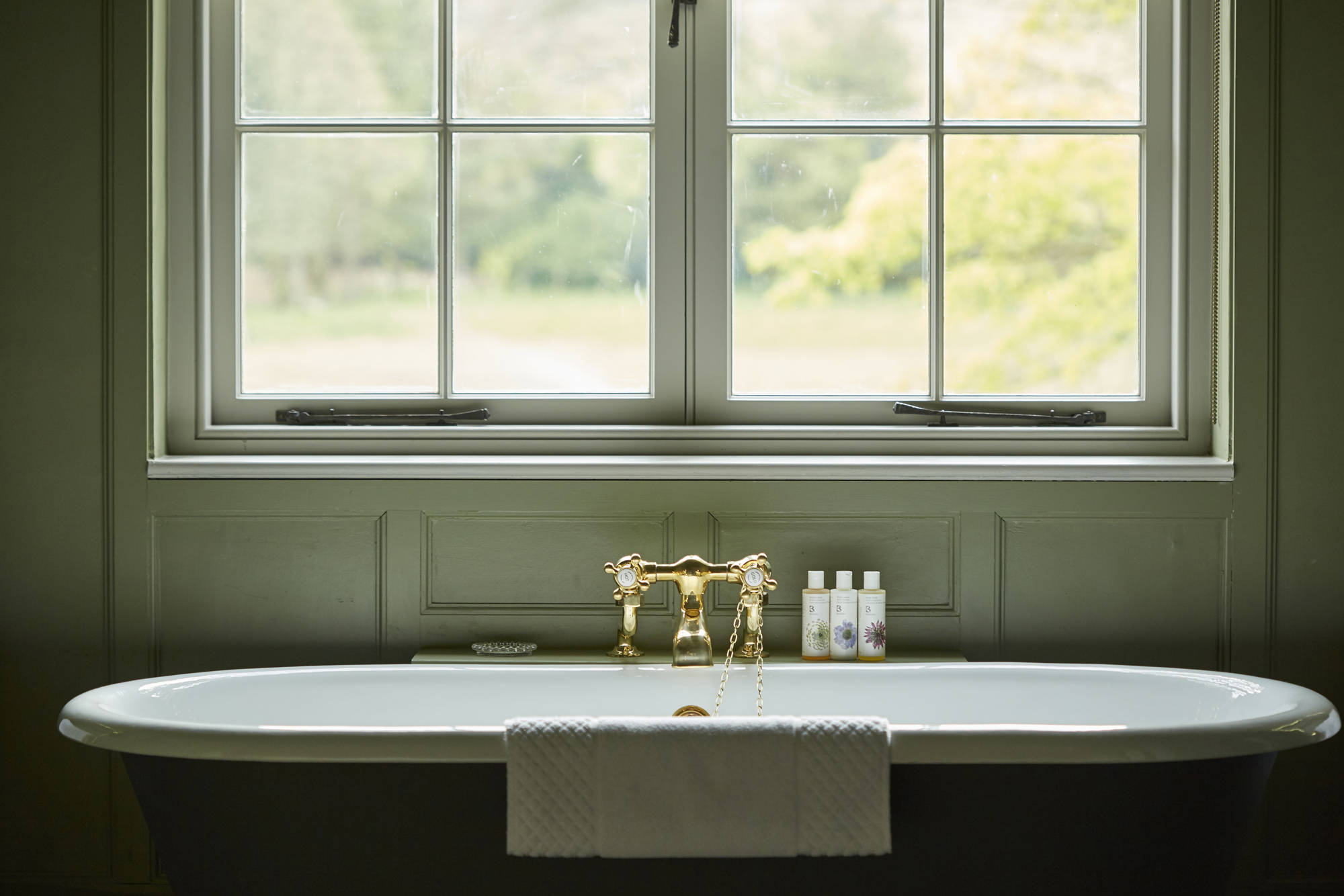 THE PIG-at Harlyn Bay has unique and characterful bedrooms located in the Main House with views out across the headland and Harlyn Bay or the gardens, and Stonehouse, a traditional stone courtyard building with views out across the courtyard or gardens.
There are also 4 romantic Garden Wagons tucked away around the gardens with views out across the fields – closer to nature but with all the comforts of a bedroom in the Main House
Each room has a larder that is well-stocked with locally-sourced snacks and drinks that can be purchased if you get the midnight munchies.
Please note our pre-paid room only rate is payable in full at time of booking for THE PIG-at Harlyn Bay.
How can we help?
Online Availability

The availability shown online is live and always up-to-date. If you can't find the date you're after, please email reservations@thepighotel.com so we can add you to our waiting list.

However, it's worth checking out our other properties as we may have rooms or tables available elsewhere.

Contact Us

0345 225 9494. Our phones can get quite busy at certain times, so please do bear with us. You can also reach us by completing our online form, using our live chat system, by calling us on 01841550240 or by emailing us at reservations@thepighotel.com

Payments

We no longer accept American Express payments. 

Overnight stays at THE PIG-at Harlyn Bay are pre-paid and have a 7 day cancellation policy. Should you need to cancel or amend your reservation, this can be done up to 7 days prior to your arrival – if you cancel after this time it will result in our retaining the charge for the first night of your stay.

Bringing Dogs

We do not permit dogs inside THE PIG-at Harlyn Bay, although they are welcome to join you at The Lobster Shed. Please keep them out of the terrace, resident grounds including the Orchard and Stonehouse Yard, Kitchen Garden and away from our animals.

Dress Code

We'll never tell you what to wear. Our restaurants are informal places, so come in whatever makes you happy and comfortable.

Breakfast Rates

Unless we are running a special deal and it is stated within the terms, all of our rates are on a room only basis so are inclusive of VAT only.

Breakfast is served in the restaurant where you can choose to either dig into our PIG grazing breakfast tables or pick something hot from our breakfast menus. Prices range from £15.95-£19.95.

Food Service Times

Breakfast: Available for residents 7.30am-10am Monday to Sunday

Lunch: 12pm-3pm Monday to Sunday

Dinner: 6pm-9.30pm Monday to Sunday

The Lobster Shed: You can also book at The Lobster Shed for some outdoor all day dining 7 days a week 12pm - 8.30pm. 

Lunch bookings are advised, however, Dinner bookings are essential! 

If you would like to book you can do this online, giving our Reservations team a call on 0345 225 9494 or by emailing reservations@thepighotel.com 

 

 

Rates

Please note our rates stated are at a starting from price, and fluctuate throughout the year depending on season. We sometimes run offers and Late Pig Room Rates.

Electric Vehicle Charging

We currently have three Type 2 7.2kw 32A electrical charging points for vehicles at THE PIG-at Harlyn Bay if you require charging during your visit. These are free of charge to use for PIG guests, fully compatible with all electric cars. Please note you will need to bring your own charging lead, and once your car is fully charged we ask you move it to a regular parking space.

Gift Vouchers

We offer monetary vouchers, as well as lunch, dinner and treatment vouchers. These can be purchased here. 

Please kindly note that you are unable to redeem a Gift Voucher online to make a booking. Please book your room as normal and the team will refund any pre-payments with proof of your voucher. Please just contact reservations@thepighotel.com