The Folly
Our derelict chic hideaway tucked in the garden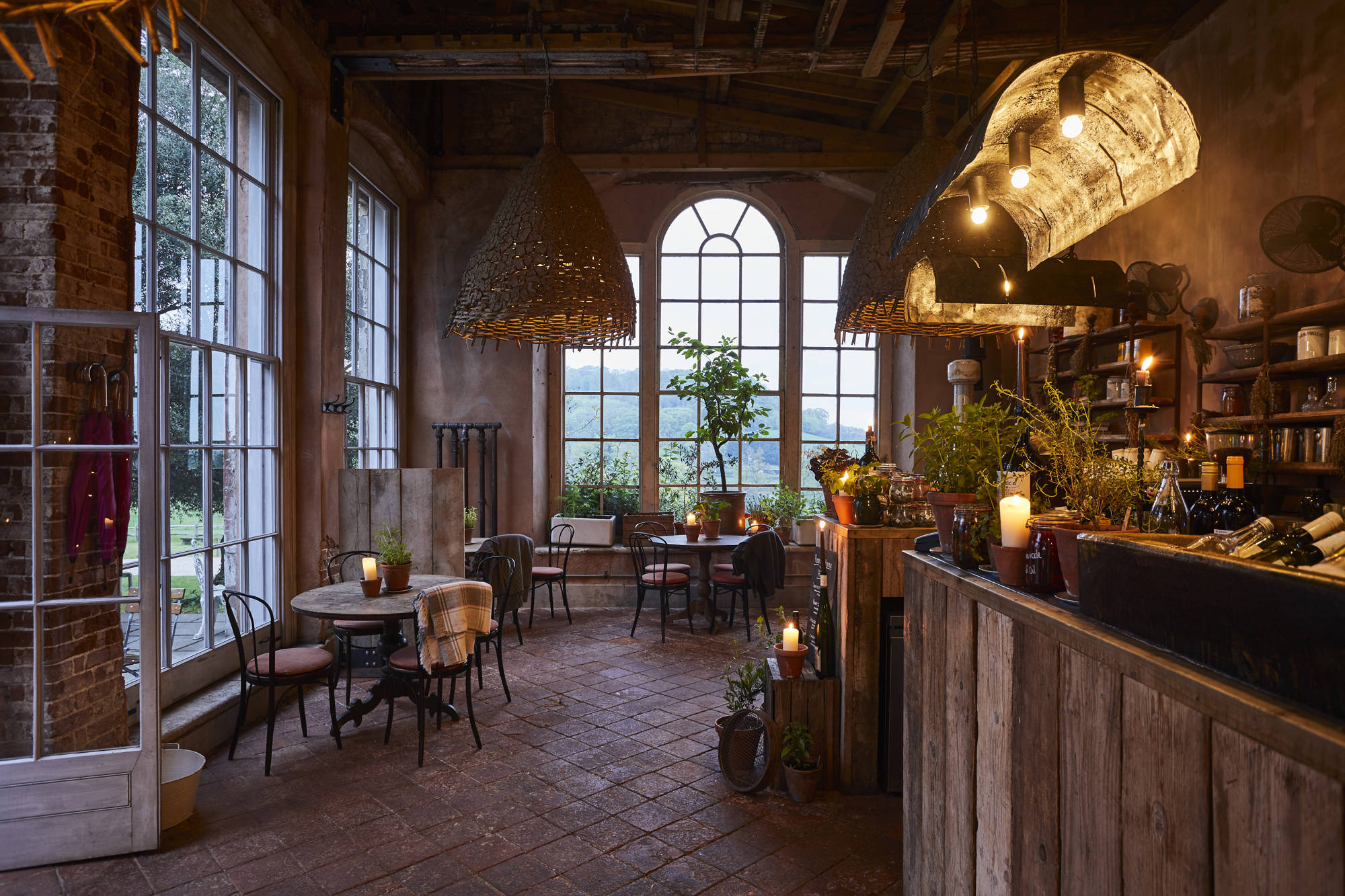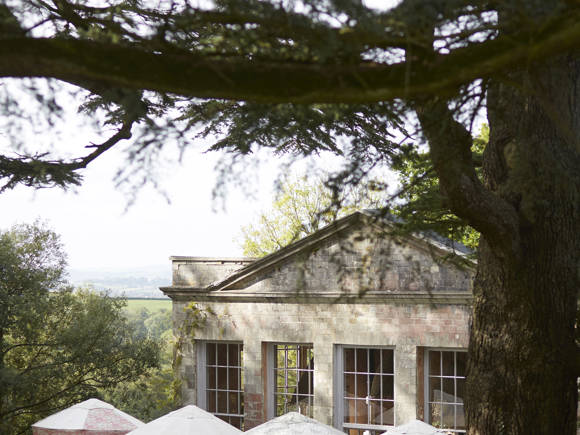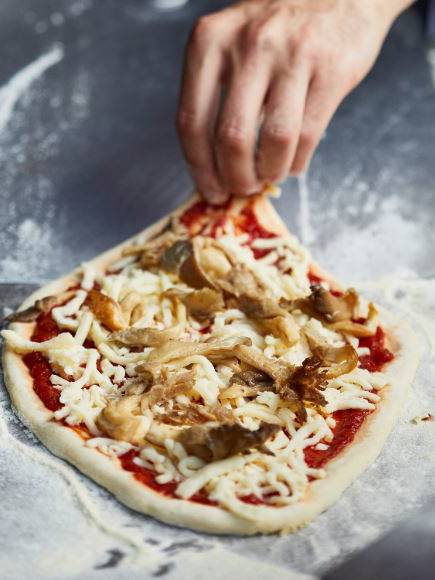 Rustic Kitchen Garden Drop-in Dining
The Folly is our hideaway tucked away deep in the gardens, created with drop-in drinking and dining in mind. It has stripped back walls, floor to ceiling windows, is full of reclaimed furniture and materials and has a flagstone terrace with views that are hard to beat! 
Our Folly menu serves wood-fired flatbreads, light bites and ice cream.
The Folly is open come rain or shine, and there is a log burning stove for those chillier days. Your four-legged friends are welcome to join us in The Folly, however not the main house.
No need to book! Just drop in for some relaxed dining and a glass of something chilled.  
As always seating will be on a first come first served basis. 
The Folly Opening times
The Folly is open:
Monday – Sunday
All Day dining 12pm – 8pm
The Folly is Closed:
The Folly will be closing at 5pm (Last orders at 4:30pm)
Friday 30th September
Folly Closing at 4pm
Thursday 29th September
From Saturday 1st October:
Folly will be open from 12pm – 6pm Monday - Sunday
Dinner on Fridays & Saturday nights by reservation only 6pm – 8pm
You are welcome to book a table in our main restaurant if The Folly is closed on your selected dates.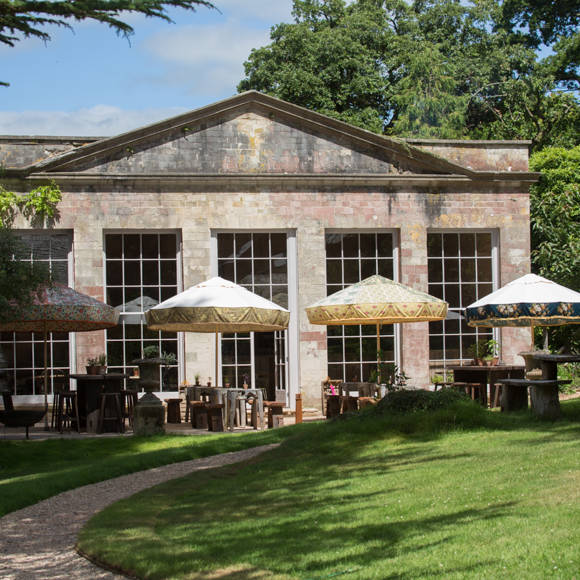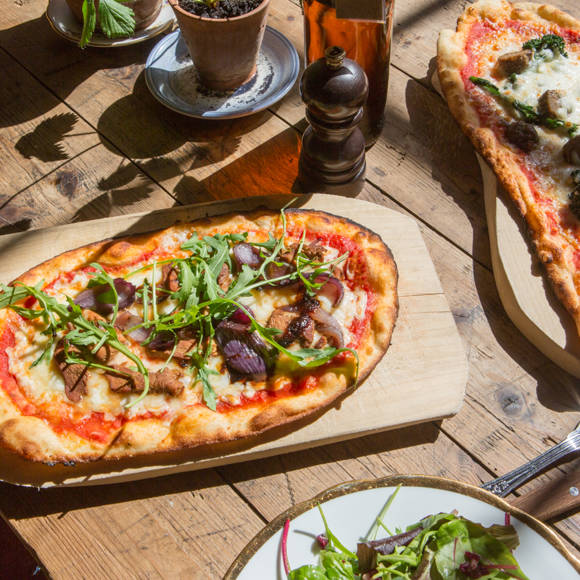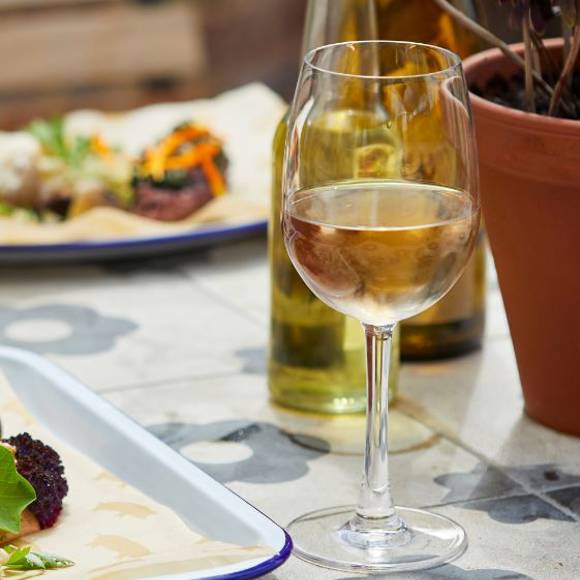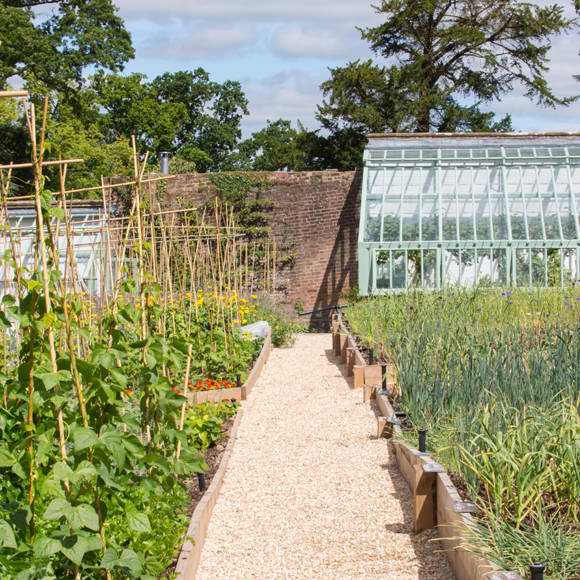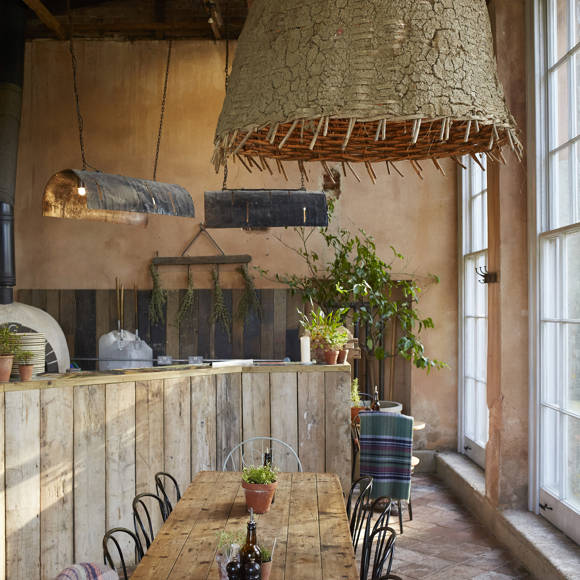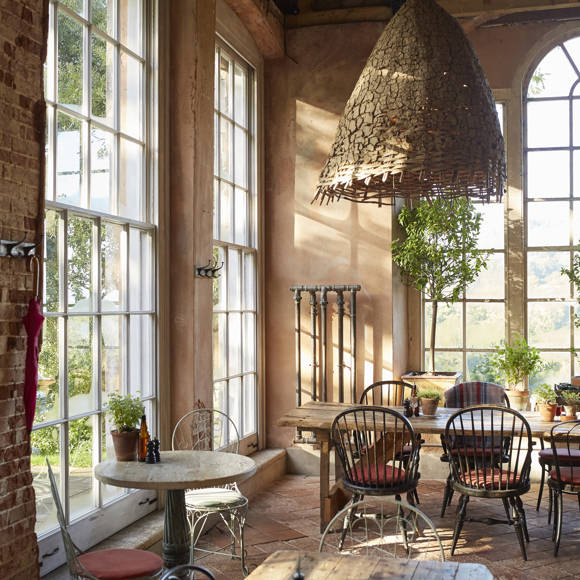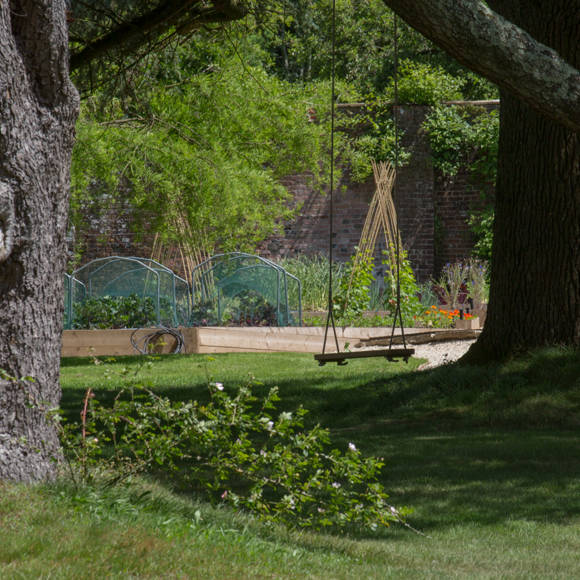 Looking for THE PIG restaurant experience?
You can also choose to eat in the restaurant at THE PIG-at Combe. Our panelled restaurant is open all year round, serving fresh pickings from our Kitchen Garden and local produce from Devon's best suppliers.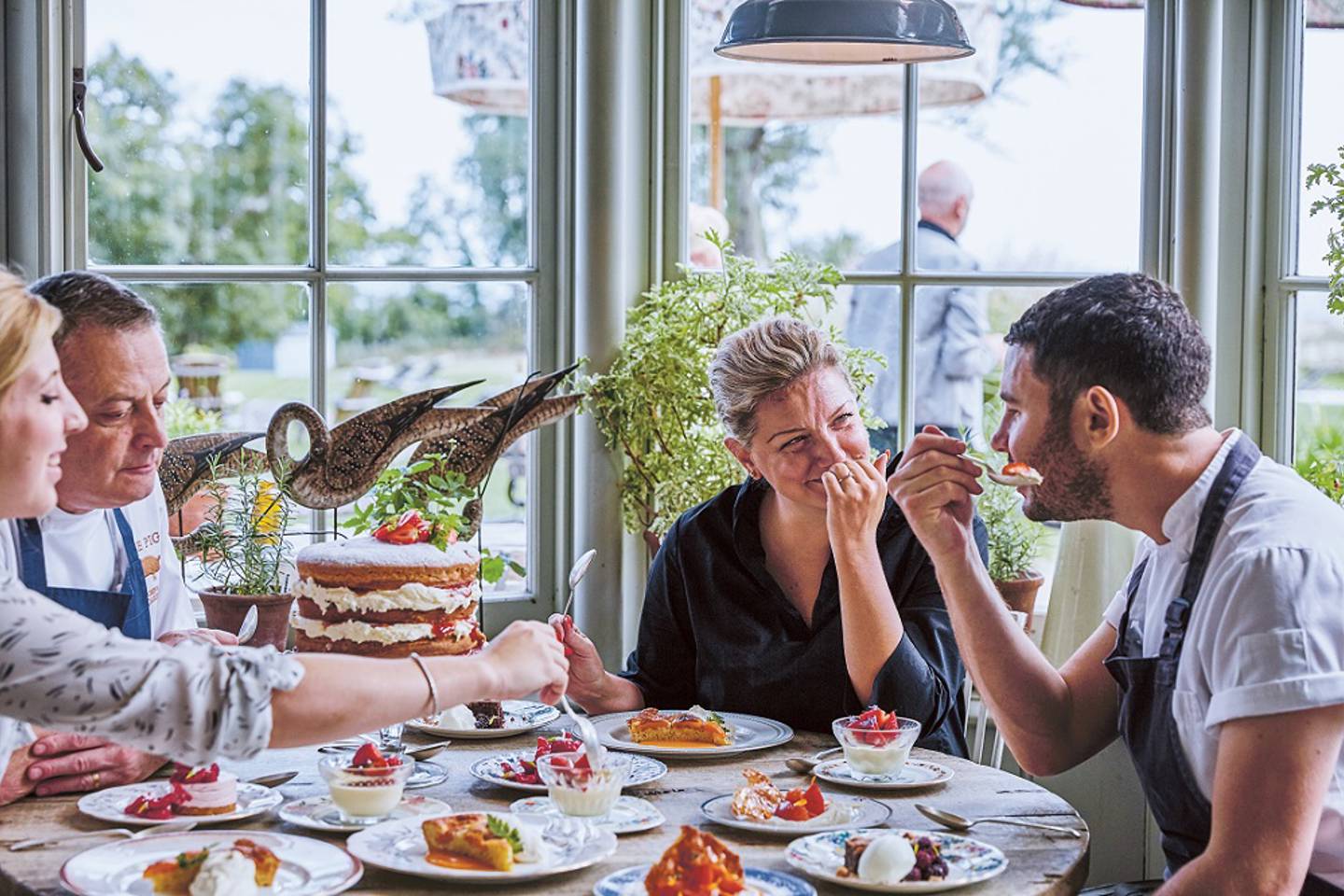 Online Availability

The availability shown online is live and always up-to-date. If you can't find the date you're after, please email reservations@thepighotel.com so we can add you to our waiting list.

However, it's worth checking out our other properties as we may have rooms or tables available elsewhere.

Private Parties

Our secluded, mellow, honey-coloured Elizabethan gem, set in the lush Devonshire countryside, is the perfect spot for get-togethers! We have a mix of rooms to choose from depending on who it is you're getting together.


The original kitchen of the house, The Georgian Kitchen, is the ultimate kitchen table supper setting. We have also semi-restored The Folly, a unique private and rustic hideaway in the gardens. Or, why not go the whole hog and try wine tasting or a wine dinner at the Sommelier's Table in The Cellar, the original restored wine vaults of the house! Find out more here about Gathering at ours.

 

Contact Us

Our phones can get quite busy at certain times, so please do bear with us. You can also reach us by completing our online form, using our live chat system, by calling us on 01404 540 400 or by emailing us at reservations@thepighotel.com

Payments

We no longer accept American Express payments.

Accessibility

At THE PIG-at Combe there is wheelchair access to the ground floor and part of gardens. Please note there are gravel and cobbled paths. For more details please contact us by completing our online form, using our live chat system, or by emailing us at reservations@thepighotel.com

Rates

Please note our rates stated are at a starting from price, and fluctuate throughout the year depending on season. We sometimes run offers and Late Pig Room Rates.

Electric Vehicle Charging

We currently have one Tesla 400V 32A and one Universal 400V 32A electrical charging points for vehicles at THE PIG-at Combe if you require charging during your visit. These are free of charge to use for PIG guests. Your car will be fully charged within 3-4 hours when using the Tesla or Universal charger, and 3-4 hours when using the Universal charger. The Universal charger is fully compatible with all electric cars. Please note we have a charging lead you may use if you require, and once your car is fully charged we ask you move it to a regular parking space.

Bringing Dogs

We do not permit dogs inside THE PIG-at Combe or on the Restaurant Terrace, although they are welcome to join you on a stroll around the grounds or in The Folly. Please keep them out of the Kitchen Garden and away from our animals.

Dress Code

We'll never tell you what to wear. Our restaurants are informal places, so come in whatever makes you happy and comfortable.

Food Service Times

Breakfast: 7.30am-10am Monday to Friday and 7.30am-10.30am on Saturday and Sunday.

Lunch: 12pm-2:30pm indoors and 12pm-2pm on the terrace Monday to Friday. 12pm-3pm indoors and 12pm-2:30pm on the terrace Satursay and Sunday.

Dinner: 6pm-9pm indoors and 6pm-8pm on the terrace Monday to Friday. 6pm-9:30pm indoors and 6pm-8pm on the terrace Saturday to Sunday.

The Folly: Outside we have semi-restored The Folly, a chic atmospheric indoor and outdoor bar with lots of space for dining. The Folly features wood-fired ovens, long wooden tables and benches - and even cigars! We serve wood-fired oven dishes and a light Kitchen Garden menu and depending on the season, from 12-8pm Monday to Sunday.  Please note we are closed Tuesdays and Wednesdays. As always, seating will be on a first come first served basis. 

Lunch bookings are advised, however, Dinner bookings are essential! 

If you would like to book you can do this online, giving our Reservations team a call on 0345 225 9494 or by emailing reservations@thepighotel.com 

Breakfast Rates

Unless we are running a special deal and it is stated within the terms, all of our rates are on a room only basis so are inclusive of VAT only.

Breakfast is served in the restaurant where you can choose to either dig into our PIG grazing breakfast tables or pick something hot from our breakfast menus. Prices range from £14.95-£18.95.

Gift Vouchers

We offer monetary vouchers, as well as lunch, dinner and treatment vouchers. These can be purchased here. 

Please kindly note that you are unable to redeem a Gift Voucher online to make a booking. Please book your room as normal and the team will refund any pre-payments with proof of your voucher. Please just contact reservations@thepighotel.com