Food
That's where it all started. We've got an obsessive commitment to home-grown and local produce: simple food done well.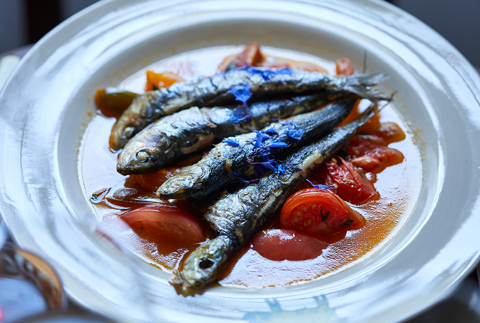 From our plot to your plate
The Kitchen Garden team work hand in hand with our Chefs every day to make sure every plate is touched by the freshest and most authentic flavours. 
With a serious commitment to the local community and surrounding area THE PIG-on the beach celebrates Dorset! The menus are written around what is available in our walled Kitchen Garden or delivered to the door from the local suppliers – creating our 25 mile menu. The menus will change by the minute, depending on what the Forager supplies and what the Kitchen Garden team deems to be in perfect condition.
Our food style is driven by homegrown clarity of flavour, true to the seasons and influenced by the Dorset landscape and our proximity to the coast. 
The Restaurant
25 Mile Menu & Kitchen Garden Produce
Our restaurant in the heart of the house dishes up British Kitchen Garden food, true to the micro seasons and with a real focus on simple and fresh flavours. 
Wood Oven
Drop-in flatbreads & chilled tipples on the terrace
Straight from our wood-fired oven we serve smoky flatbreads with a mix of delicious toppings to choose from throughout the warmer months on our terrace.
Menus
Our commitment to a 25 mile menu not only supports our local suppliers, but means we can be 100% honest on the provenance of our ingredients. 
Take a look at our menus to get a feel for what we may be dishing up. Please note these are subject to change.
Supplier Shout Out
Over the years we have been lucky to support some of the very best local suppliers to each of THE PIG hotels. What ever our Kitchen Garden teams are unable to grow themselves we source from within a 25 mile radius - creating our 25 mile menu. We love who we work with and carefully select them so we can be 100% honest on the provenance of our ingredients, and be sure that what we are dishing up is the very best around. Take a look below if you want to support our network and shop local!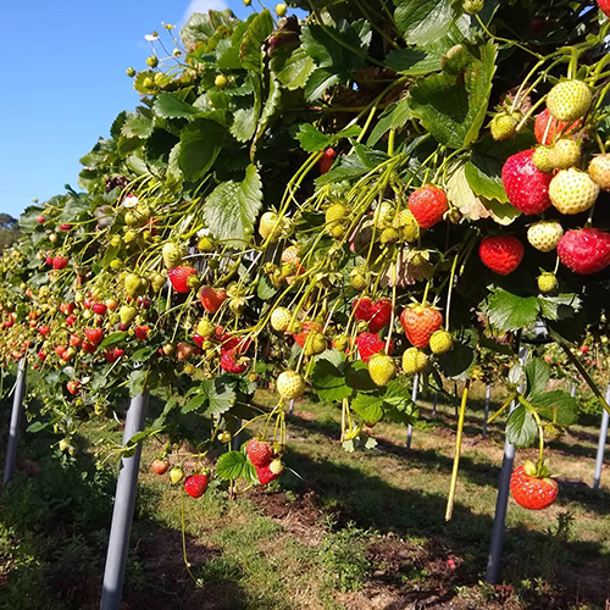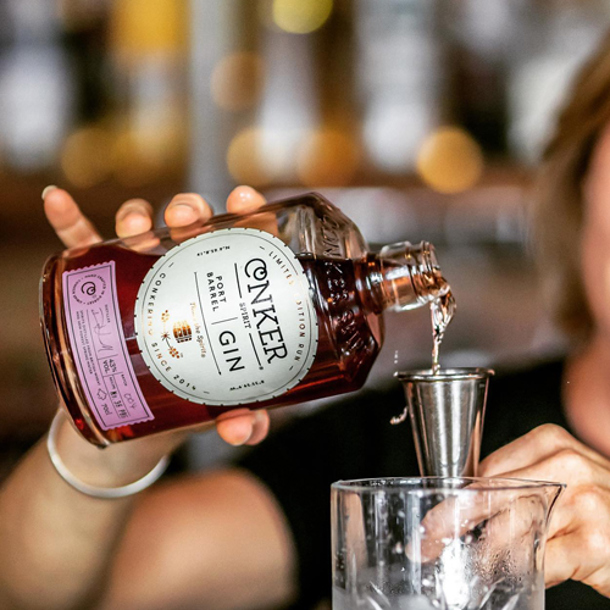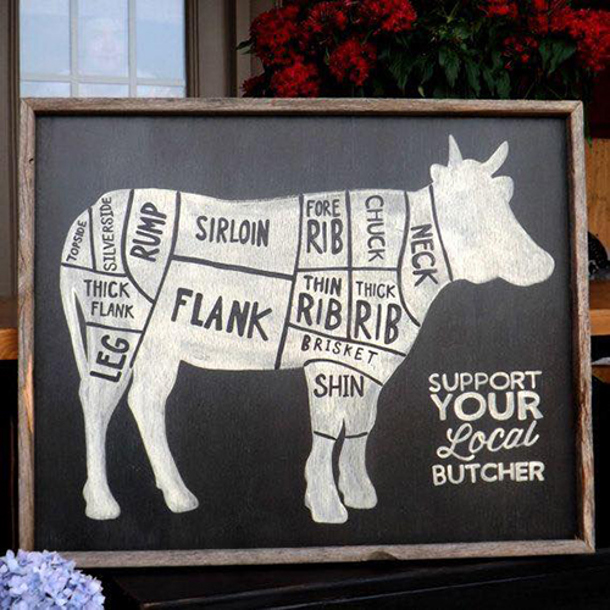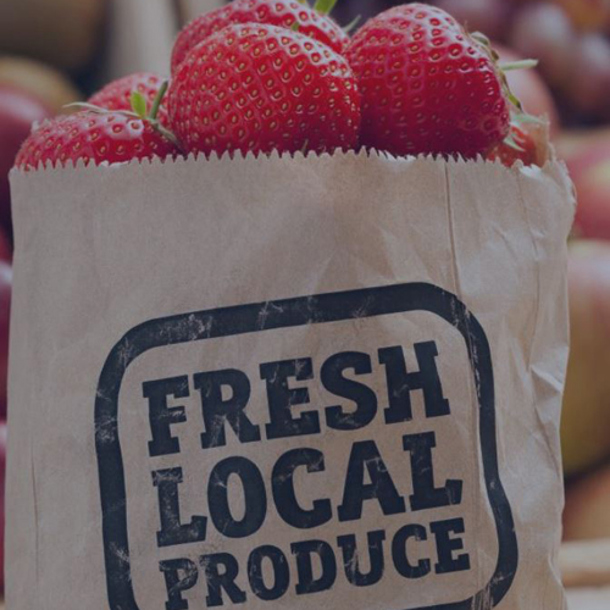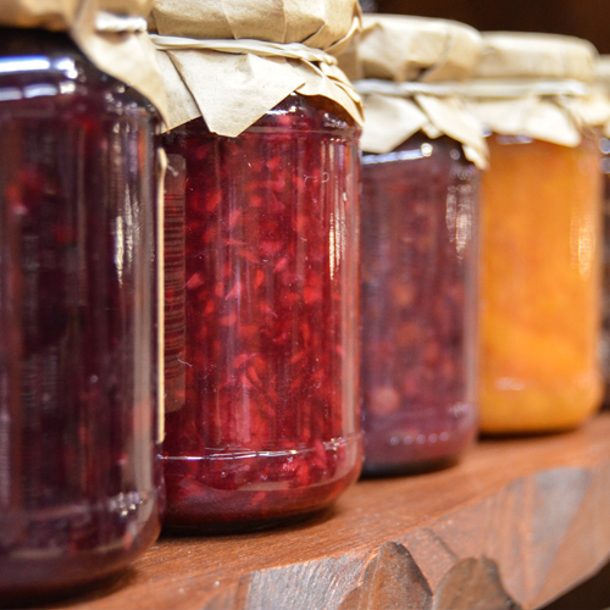 Please speak to our Restaurant Manager if you have any questions about the menu, allergies or dietary requirements.
Get together in the Roundhouse
Roaring log fires, homely charm and stunning views of the Dorset coastline – the perfect relaxed retreat for entertaining!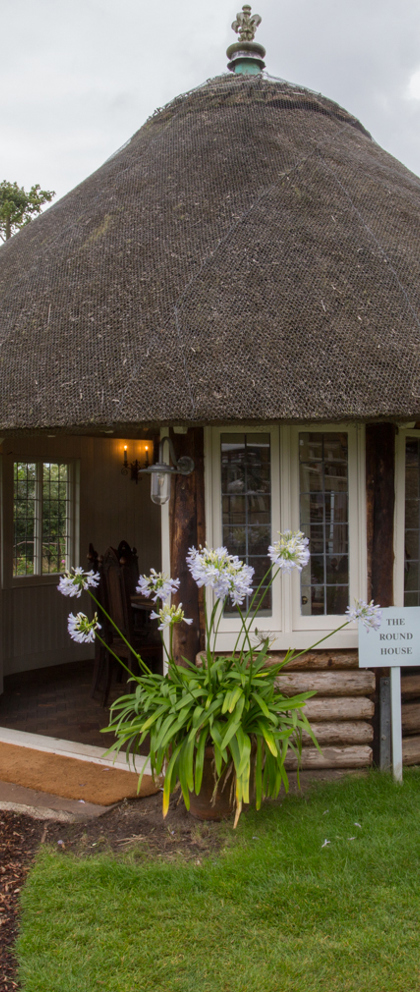 Get together in the Roundhouse
Your very own private thatched Round House seats 6 guests on a sociable round table.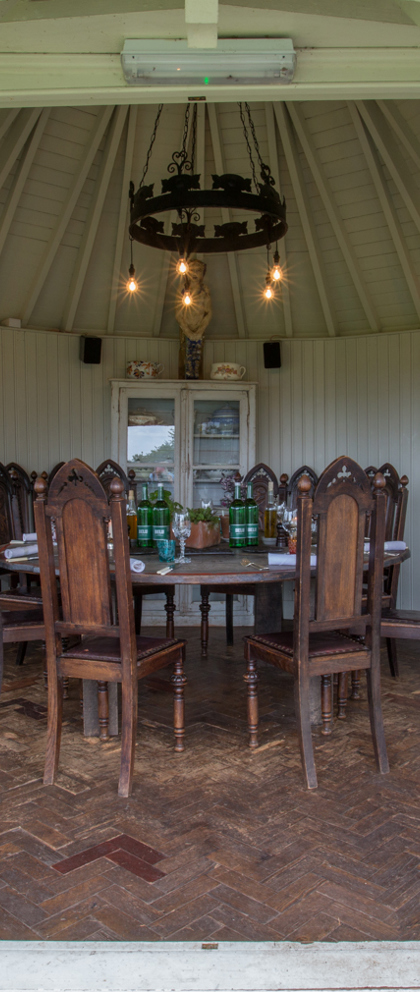 Our 25-Mile Menu
We have 36 suppliers listed on the back of our menu, 28 of them are local suppliers that sit within our 25 mile menu radius, but this is not the exhaustive list! THE PIG-on the beach is always on the hunt to find and support new and emerging producers that can add depth of flavour and authenticity to the menu.
Jim Adami Game

9 miles away
A local favourite, Jim Adami Game supplies us with locally sourced venison, deep in colour and rich in flavour. 

Berry Hill Farm

9 miles away
What can't be grown in our kitchen gardens, is locally sourced from no more than 25 miles. Although we grow much of our own produce,  Berry Hill Farm provides us with a colourful harvest of greens and fruit throughout the year. 

Rob Fields Honey

3 miles away
Rob Fields Honey is a local beekeeper who believes it important to reduce the stress on bees as much as possible, using the best husbandry techniques available to supply golden honey. Situated in the Isle of Purbeck, the landscape is perfect for beekeeping due to the long summer season of the southern coast, enabling bumblebees to forage for pollen and nectar from early summer to late autumn. 

B. Curtis Butchers

8 miles away
In 1951, Basil Curtis insisted on selling only the finest cuts of meat in Dorset, and almost 70 years and three generations later,  the Curtis family still hold true to Basil's ethos of sourcing rich in quality meat. 

The Purbeck Cider Company

4 miles away
Tucked away in the heart of the chalk downs of Dorset, The Purbeck Cider Company create the finest of ciders using 100% pressed cider apples. It's thought that Dorset was once home to over 10,000 acres of orchard and The Purbeck Cider Company pride themselves on making cider from the rich fruits still harvested there.
How can we help?
Online Availability

The availability shown online is live and always up-to-date. If you can't find the date you're after, please email reservations@thepighotel.com so we can add you to our waiting list.

However, it's worth checking out our other properties as we may have rooms or tables available elsewhere.

Children and family

We're the perfect seaside spot for family get-togethers! Children are more than welcome at THE PIG-on the beach, both in the restaurant and to stay. At THE PIG-on the beach, some of our rooms are suitable for an extra bed or cot, just ask us when booking and we can arrange this for you upon your arrival. 

Private Parties

THE PIG-on the beach is a great spot for family fun get-togethers or business-style meetings. Tucked away in our kitchen garden with views across Old Harry Rocks, our thatched Round House seats 8-12 guests on a sociable round table, with a 'family sharing style' kitchen garden and wood-oven menu. Truly unique and very intimate! For anything bigger, whether it's a wedding or any other event, we do offer an exclusive-use package from £45,000. Find out more on Gatherings at THE PIG-on the beach here. 

Payments

We no longer accept American Express payments.

Accessibility

At THE PIG-on the beach we have a small lip to access the hotel, ground floor rooms and part of the gardens which is suitable for wheelchairs. For more details please contact us by completing our online form, using our live chat system, or by emailing us at reservations@thepighotel.com

Rates

Please note our rates stated are at a starting from price, and fluctuate throughout the year depending on season. We sometimes run offers and Late Pig Room Rates.

Electric Vehicle Charging

We currently have one 11kw Tesla electrical charging point which is compatible with other electric vehicles at THE PIG-on the beach if you require charging during your visit. These are free of charge to use for PIG guests. Full charge for your car will depend on the size of your battery e.g. a 40kw battery will be fully charged within 4-5 hours. The Universal charger is fully compatible with all electric cars. Please note you will need to bring your own charging lead, and once your car is fully charged we ask you move it to a regular parking space.

Bringing Dogs

We do not permit dogs inside THE PIG-on the beach, although they are welcome to join you on a stroll around the grounds. Please keep them out of the Kitchen Garden, away from our animals, and on leads at all times.

If you plan to bring your dog to your restaurant terrace booking, it is recommended to book a 12pm/6pm table and arrive early to have the option of a terrace table. To dine on the terrace you must have a restaurant reservation, we cannot guarantee a terrace table as these are on a first come first serve basis. 

Dress Code

We'll never tell you what to wear. Our restaurants are informal places, so come in whatever makes you happy and comfortable.

Food Service Times

Breakfast: Available for residents from 7.30am-10am Monday to Sunday.

Lunch: Weekdays - 12pm-2.30pm 
Weekends - 12pm-3:30pm

Dinner: 6pm-9:30pm


Afternoon: We don't serve a traditional afternoon tea, however we do offer an afternoon menu of homemade piggy treats, including sandwiches and cakes. Our Afternoon menu is served from 3-5pm in our lounge areas and in our outside areas.

Wood Ovens:Our Wood Oven is now closed for the colder months and will be back open in March 2024.

Lunch bookings are advised, however, Dinner bookings are essential! Please note we do not take bookings for the Wood Oven or Afternoon Menu.

If you would like to book you can do this online, giving our Reservations team a call on 0345 225 9494 or by emailing reservations@thepighotel.com 

Breakfast Rates

Unless we are running a special deal and it is stated within the terms, all of our rates are on a room only basis so are inclusive of VAT only.

Breakfast is served in the restaurant where you can choose to either dig into our PIG grazing breakfast tables or pick something hot from our breakfast menus. Prices range from £15.95-£19.95.

Gift Vouchers

We offer monetary vouchers, as well as lunch, dinner and treatment vouchers. These can be purchased here. 

Please kindly note that you are unable to redeem a Gift Voucher online to make a booking. Please book your room as normal and the team will refund any pre-payments with proof of your voucher. Please just contact reservations@thepighotel.com
Couldn't find the answer to your question? Email us at info@thepighotel.com or call us on 0345 225 9494
Getting here
Unspoilt views of Dorset's coastline, our 23 bedroom mellow yellow house perfectly situated along Studland Bay.
By road
If you're staying longer than a night or two, a car's handy for exploring. Less than three hours from London, the Studland Bay peninsula is best reached via the car ferry across the mouth of Poole harbour. You can also reach Studland without using the ferry by following the B3351 down towards Swanage. In the summer roads can become congested with holidaymakers so please allow delays in your journey (but it's worth the effort). There's a free on-site car park for hotel guests.
Nearest station
A train from central London takes around two hours. The closest station is Wareham, on South West Trains' London Waterloo–Weymouth line, about 20 minutes' drive from the hotel; it has connections to Poole, Southampton, Sussex, Wales and beyond.
Taxi service
Bill's Taxis are a local taxi service and always on hand to get you where you need to be! Give them a call on 07549776736 if you're needing a lift to our house.
Nearest airport
If you're needing to be within close proximity to an airport, Bournemouth Airport is 27 miles away and it takes around an hour to get there by car.