Drinks
Kitchen Garden tipples, classic cocktails and English wines in our cosy panelled Bar.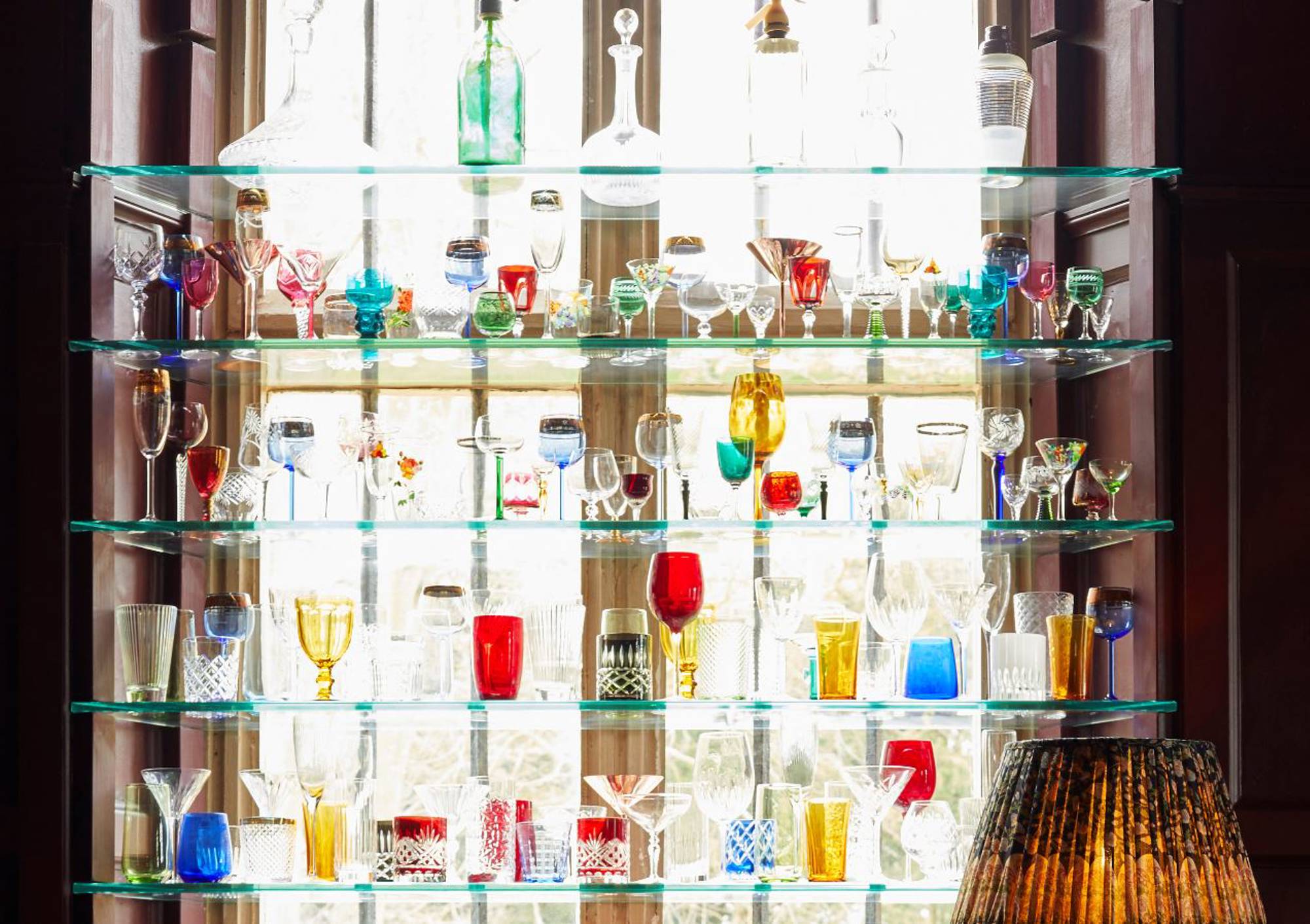 Discover our tipples from garden to glass...
Whether you're joining us first thing for a Garden Bloody Mary pick-me-up or a late nightcap, we will smash, muddle, blend, shake and throw our way to making you your perfect drink. All of our cocktails are designed with the Kitchen Garden in mind. Our Head Kitchen Gardener at THE PIG-near Bath provides all of the essential ingredients to infuse our Chase Distillery Spirits with. Like our restaurant, our aim is to provide high-quality products in the most sustainable, local and resourceful way possible.
No need to book!
Just drop by for a tipple or two in our bar lounge or outside on the terrace. Why not order some Piggy Bits whilst you're at it?
No need to book, but please be aware that due to physical distancing we will be running at a limited capacity and seating will be on a first come first served basis.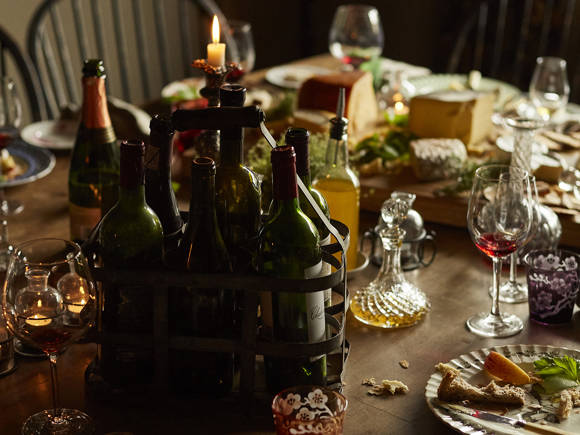 English Wine
Wine brings people together – it is the perfect blend!
We believe that wine and food are all about sharing good times with family and friends, cracking open a bottle and settling into an evening together; wine is very much at the heart of THE PIG experience.
Loving local is in our DNA, and when it comes to wine we love nothing more than fruit from our own soil. Our wine lists across the litter boast a HUGE selection of the very best of English wine produced with 25 miles from THE PIG-near Bath including Aldwick Estate (13 miles) and Limeburn Hill (7 miles), as well as across the country including Renegade Wines (124 miles), Woodchester Valley (32.5 miles) and Stopham Estate (110 miles).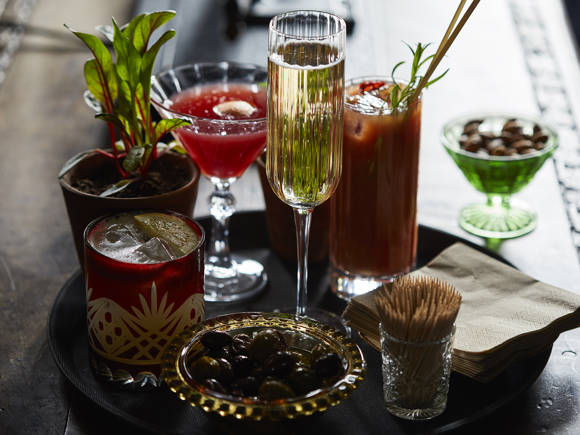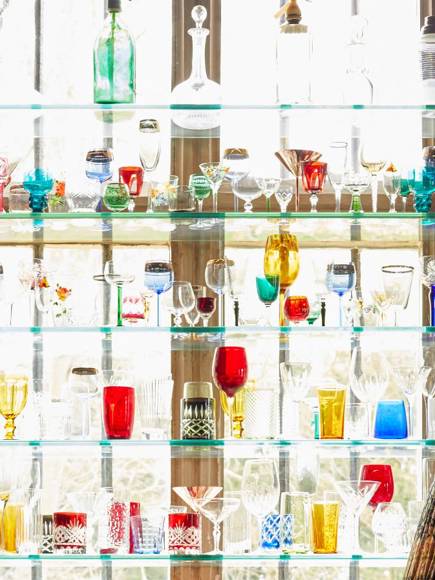 A sip of Somerset
Our Bar List is bursting with Somerset flavour from breweries and distilleries in the area, so you know what you're sipping is the best around and produced locally. 
Local Spirits & Liquers
Whether shaken into a cocktail or served on ice, you can find a number of local spirits and liquers at THE PIG-near Bath, including Psychopomp Distillery (12 miles), Bath Botanical Gin (8 miles), Bristol Spirits Collective (10 miles), Circumstance Distillery (11 miles),  Somerset Cider Brandy Company (38 miles) ...to name a few!
Beers & Ciders
We are lucky to have some award-winning and high-quality breweries on our doorstep, which means you can enjoy locally produced craft ale and ciders at our bar from Pulpt Cider (19 miles), Perry's Cider (41 miles), Taunton Cider (45 miles), Wild Beer (19 miles), Wiper & True (12 miles), Lost & Grounded (10 miles), Electric Beer (6 miles) and more.
Garden infusions with Chase Distillery 
Head to the bar in any of our PIGs, and you'll notice our eclectic collections of botanical-infused vodkas with all sorts of garden pickings including Rosemary, Thyme, Basil, Horseradish, Cucumber, Strawberry and Pelagonium! The teams behind the bar at THE PIG are the curators of these diverse concoctions, made with herbs and flavours sourced from our kitchen gardens when they're at their absolute best.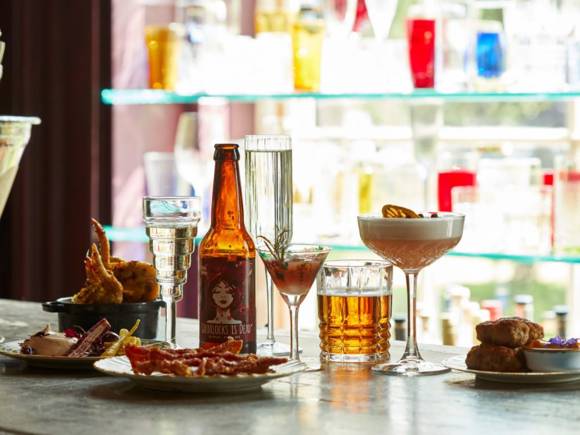 Garden to glass cocktails
We like to make the most out of our Kitchen Garden ingredients at THE PIG-near Bath by bringing the garden to your glass... you won't find a bar around quite like ours.
Our Bar Team work with our Kitchen Gardeners to bring in ingredients to experiment with straight from our plot, so you can sip on something truly unique like Elderberry & Pine Needle infused Chase Vodka, Orchard Cider Apple Shrub, Fennel infused Bulleit Rye Whiskey or Rosehip, Lemon Verbena and Boozy Apricot Tea.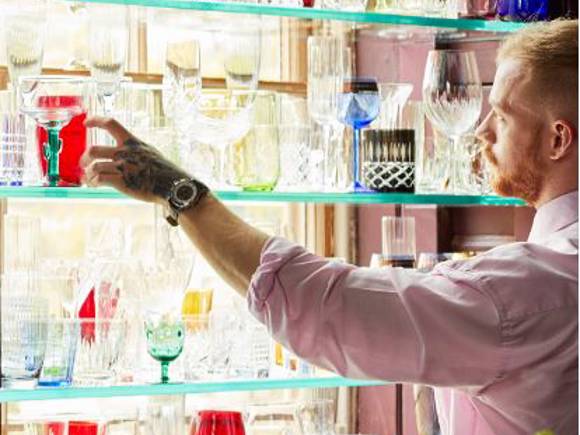 Wine List and Bar Menus
Take a look at what we are shaking, stirring and pouring at THE PIG-near Bath. 
Getting here
Tucked in the folds of the Mendip Hills. 29 bedrooms in a real get-away location, with quintessentially english views of Somerset.
By road
Although not necessary, a vehicle can be handy to explore the rolling Mendip Hills and Somerset countryside! THE PIG-near Bath is a short drive from the A36 and the M4, very close to the A37 being on the A368; so driving from London should take just over two hours.
Nearest station
Bath Spa Train Station is only a 20-minute drive from ours and the city of Bath is fairly well connected with links to various destinations across the country. First Great Western runs hourly services between Bath and London Paddington and the journey only takes around an hour and a half.
Taxi service
If you're travelling to THE PIG-near Bath by taxi, why not give Exec Firm a call on 0333 772 9737 who'll be able to nip you over to ours in no time. 
Nearest airport
THE PIG-near Bath is around 10 miles from Bristol Airport and the closest airport to the hotel.