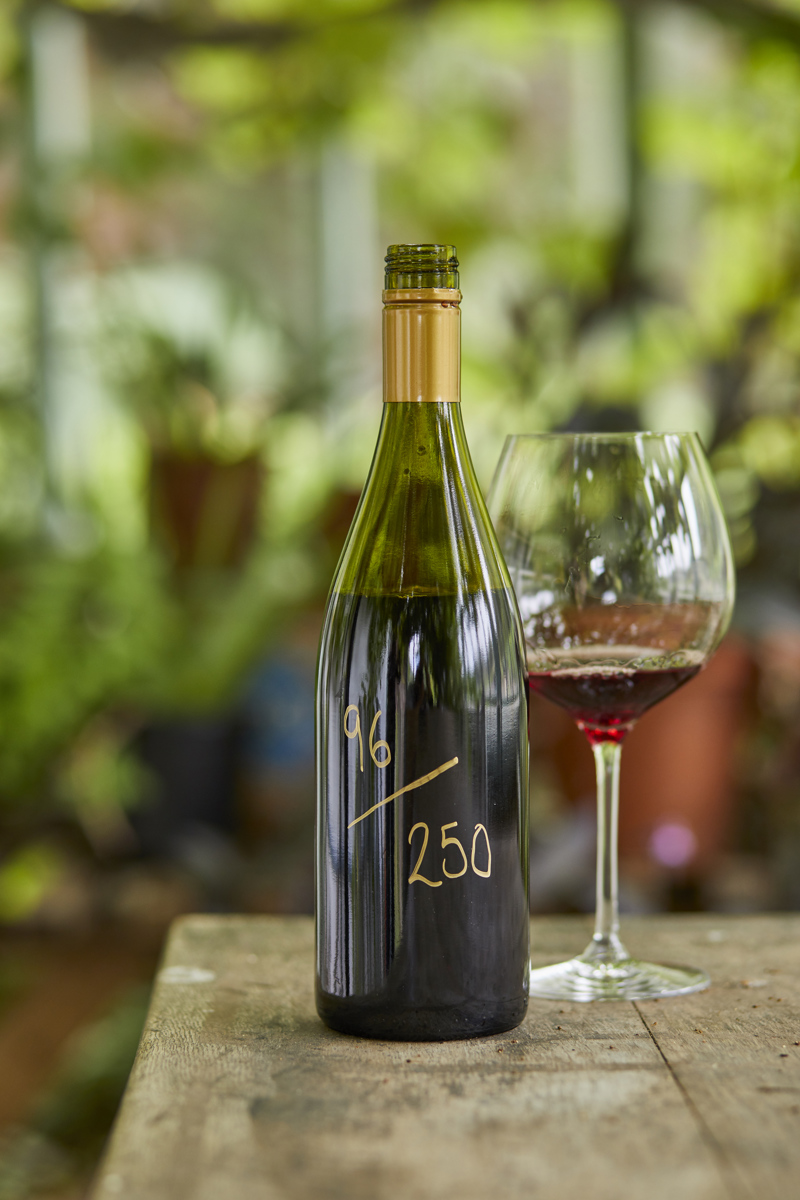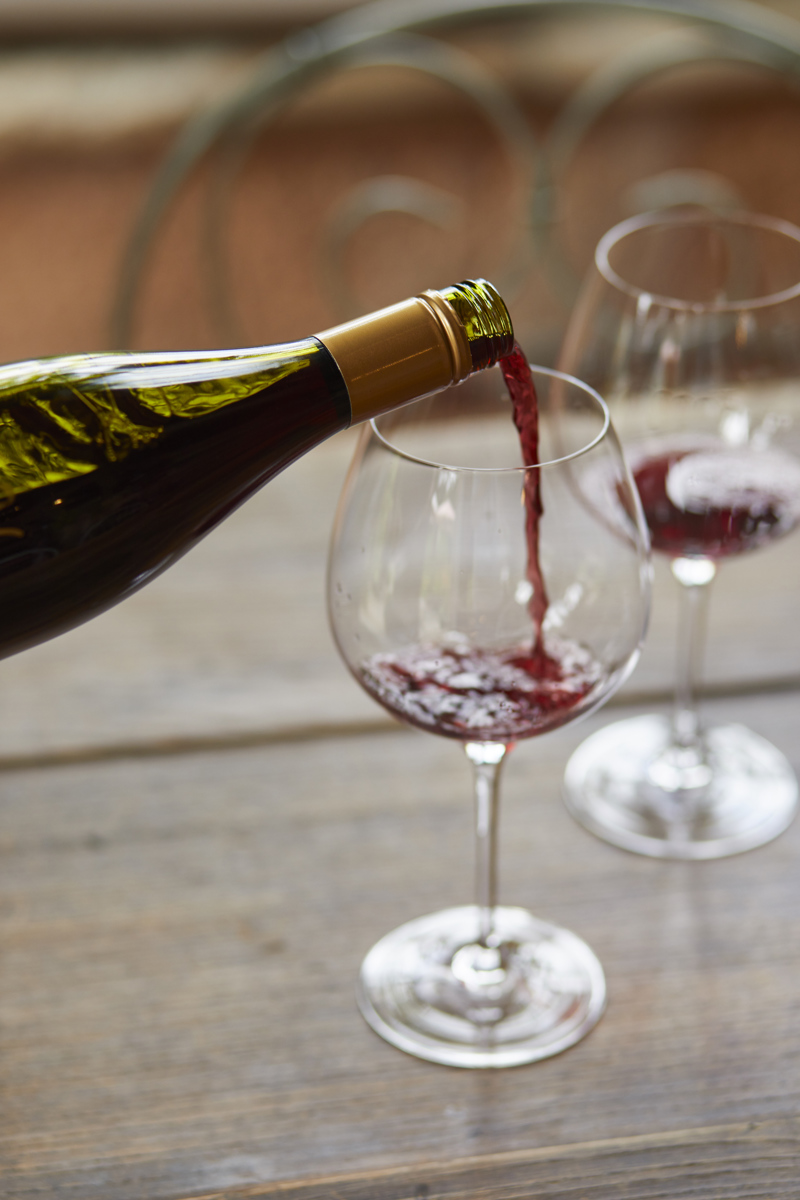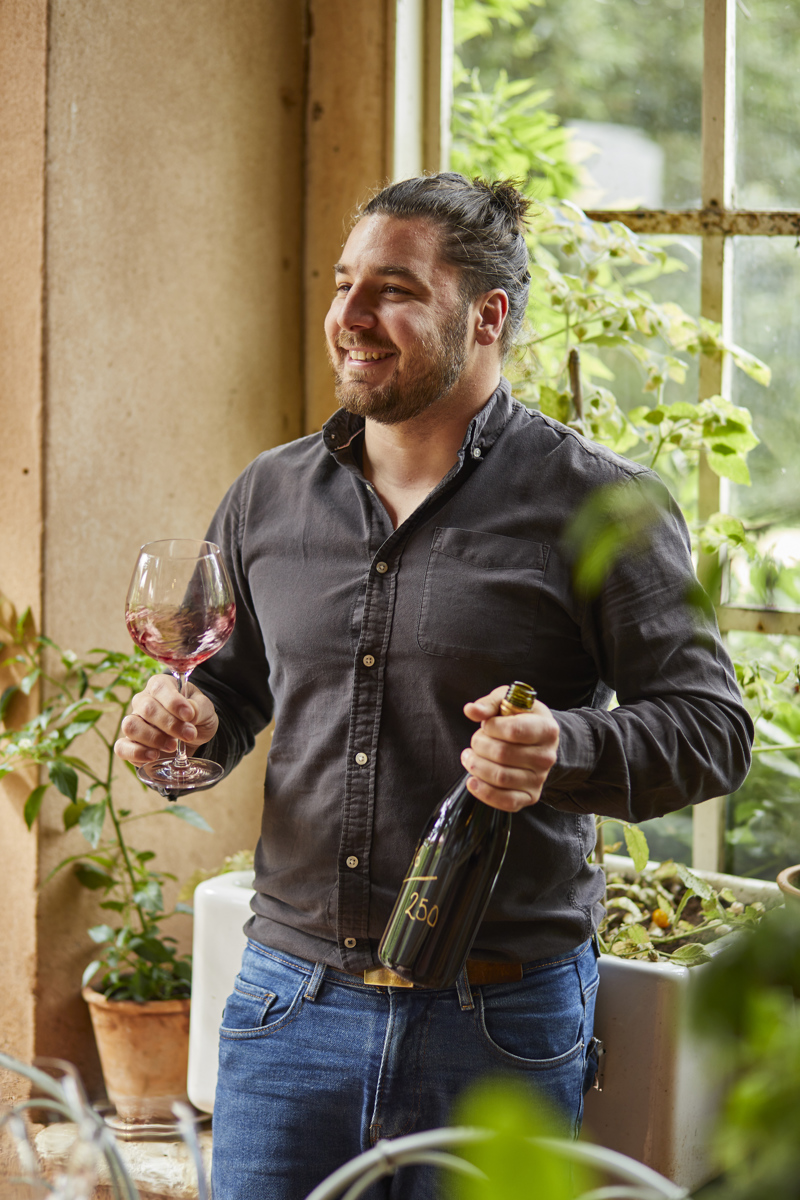 We're big lovers of all things food and drink here at THE PIGs. And, when we found barrels of unclaimed Pinot Noir on a near-abandoned Sussex vineyard in summer 2022… well, we couldn't just leave them there, could we?
The south-facing clay vineyard in West Sussex has produced fruit with mouthwatering potential in the past – and we couldn't resist giving the forgotten grapes a new lease of life. From our outdoor Kitchen Gardens to our indoor cosy furnishings, we're deeply passionate about leaving things in a better way than when we found them. And these left-behind Pinot Noir barrels galvanized our teams to make great use of them. They were abandoned – so we would call the wine just that.
Our founder Robin Hutson led the group's Head Sommeliers to the project of the Abandoned Pinot Noir with Ben Smith – the talented wine maker at Itasca contract winery in Hampshire. Our PIG Wine Team love discovering mysterious wines with a real story… so to stumble across a marquee grape variety such as Pinot Noir in England, with no owner, in quality Burgundy barrels, was an opportunity not to be missed. This wine would offer a supremely small production as a total one off. It was perfect!
Once they'd discovered the barrels, the Wine Team's priority was to taste it regularly to determine the perfect time for bottling and release. The wine was aged in the Burgundy oak barrels, unfined and unfiltered, to help enhance its texture and complexity. And after much care and patience, the finished result for the Abandoned Pinot Noir was finally ready in 2023.  
The PIG Wine Team describe our Abandoned Pinot Noir as having "an elegant and pure nose – it's a basket of ripe, wild berries underlaid by a savoury and subtly earthy backdrop."
Each of the front bottle numbers have been hand-written by the team… and they're in our restaurants, right now, being sold exclusively across THE PIGs. There are just 250 bottles of the Abandoned Pinot Noir at £75 per bottle. And once they're gone, they're gone.
We recommend enjoying a full glass this winter with a delicious, hearty PIG dish such as Venison Haunch with Roasted Nantes Carrots, Smoked Beetroot or Sausage & Guava Berry Sauce. But of course, when there's not quite enough time to enjoy a full supper, the Abandoned Pinor Noir goes down just as well sipped alongside some classic Piggy Bits.
So, as the nights draw in, come in from the cold at any of THE PIGs and warm up by our crackling log fires, tuck in to some delicious, classic PIG dishes – and savour every mouthful with a bottle of red that's truly one of a kind.
Try  THE PIG's Abandoned Pinot Noir for yourself and book a table at a PIG here.