Welcome to

Set within the small hamlet of Madehurst, high up on the South Downs...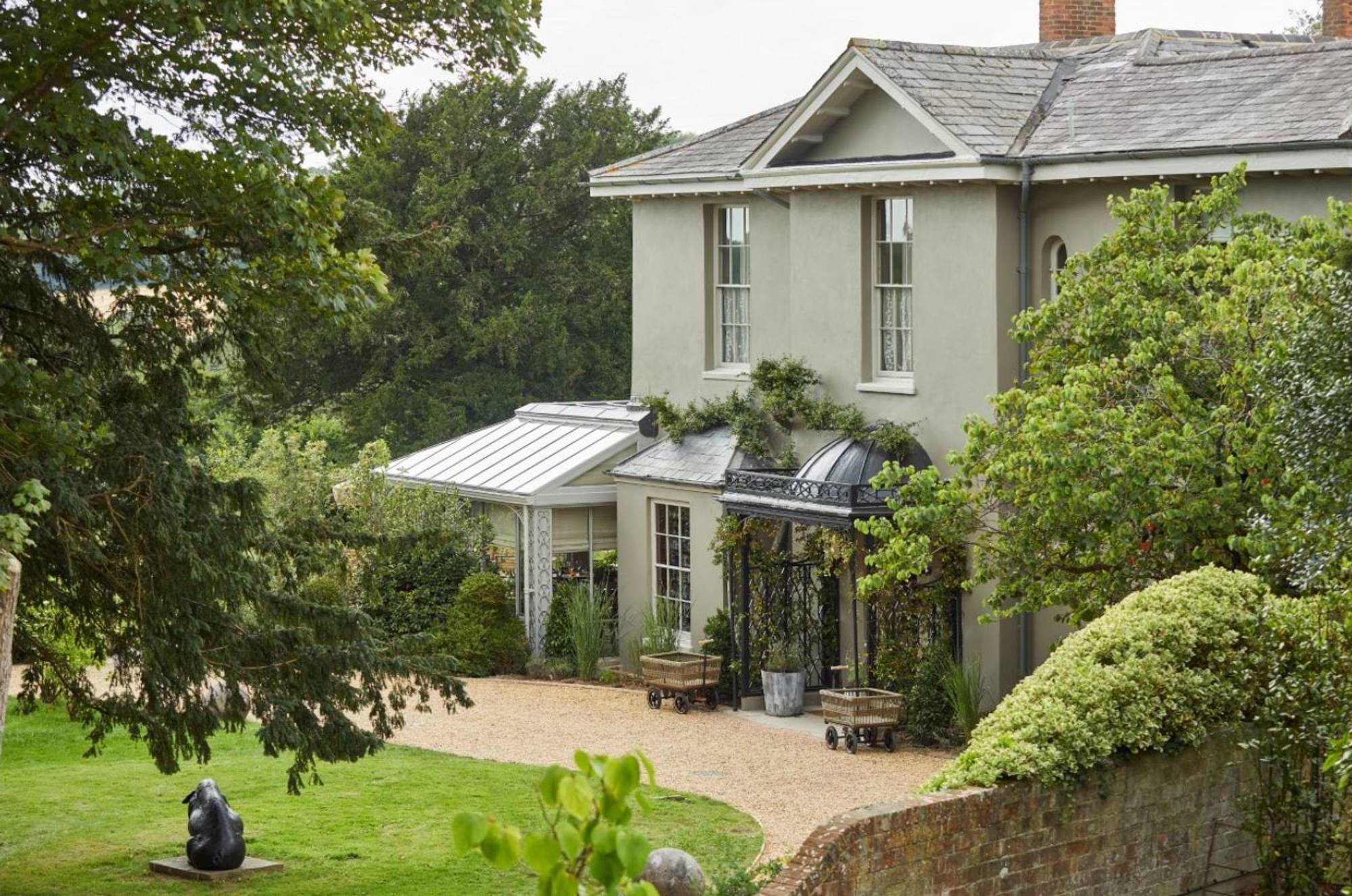 Don't miss out on our next available stays!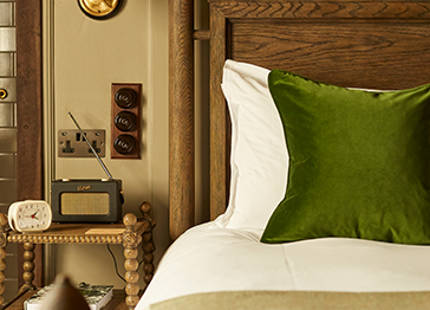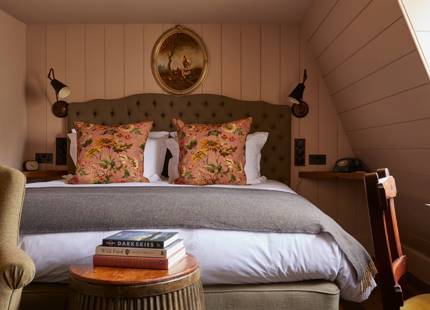 Set within the small hamlet of Madehurst, high up on the South Downs, it is just four miles from the beautiful, ancient market town of Arundel with its medieval Castle and meandering streets, and 9-10 miles from Petworth and the yachting playground of Chichester. Fancy exploring a little further afield? Brighton is just under an hour away, with no shortage of independent shops, antique galleries and delicious watering holes.
Although only 63 miles from London, this tranquil and unspoilt corner of West Sussex is set within the South Downs National Park and is made up of open rolling hills, chalky downlands and scattered rural villages – amazing for walking and cycling. It's also around a 30-minute drive away from over 50 miles of coastline where you can explore charming nostalgic seaside towns, the sandy beaches of Climping, West Wittering, Easthead, East Wittering and Littlehampton. You can visit many natural harbours, as well as hot spots for taking to the water like Bosham. Perfect if sailing, paddleboarding, cold water swimming, or sea-diving are your thing!
THE PIG-in the South Downs is made up of the main house with a traditional greenhouse restaurant, and rooms spread out between a higgledy-piggledy collection of traditional brick, flint and timber clad Sussex stable yard buildings. Together with Field and Garden Wagons, they provide a real range and variety of accommodation; all have been lovingly restored and nestle together around original courtyards - the feel is intimate, safe, and friendly.
Bedrooms are classically PIG; rich, cosy and indulgent fabrics, reclaimed textures and wood, roll-top baths, locally stocked larders and each one totally unique. Just a short stroll from the main house, our bespoke romantic Garden Wagons and Field Wagons have been designed using traditional craft methods and are kitted out with all the mod-cons - log burners, double-ended freestanding baths, monsoon showers – you name it they've got it! They're tucked away either in the walled garden or in the long grass of our fields, secluded, private and completely perfect for an escape for two.
The mature walled Kitchen Garden is almost two acres, certainly one of our biggest, and the gardening team have already been planting, experimenting and unearthing what history it holds. There's an orchard of old English apple trees, fruit cages and espaliers that are over 100 years old; as well as two existing Victorian glasshouses that are the walkway to our Potting Shed treatment rooms.
Our flock of South Downs sheep are already grazing the pastures, and in a first for THE PIG, 4000 vines of Chardonnay, Pinot Noir and Pinot Meunier have been planted to create our very own small but perfectly formed Sussex vineyard that will be in full view of the restaurant. We are hoping for our first harvest in 2023.
 
With picture postcard arable farmland, the iconic chalk of the South Downs, sweeping woods and forests and miles of coastline, we are seriously lucky to have a diverse range of producers and suppliers right there that we work with to create our 25-mile menu.
Explore THE PIG
Whether you're with us for lunch or a few nights, feel free to wander, there is lots to explore.
Click to expand galleries
Kitchen Garden & Greenhouse

1 of 3

2 of 3

3 of 3

Rooms

1 of 4

2 of 4

3 of 4

4 of 4

Conservatory Restaurant

1 of 4

2 of 4

3 of 4

4 of 4

The Bar

1 of 4

2 of 4

3 of 4

4 of 4

Potting Shed Treatments

1 of 3

2 of 3

3 of 3

The Vineyard

1 of 2

2 of 2
How can we help?
Online Availability

The availability shown online is live and always up-to-date. If you can't find the date you're after, please email reservations@thepighotel.com so we can add you to our waiting list.

However, it's worth checking out our other properties as we may have rooms or tables available elsewhere.

Contact us

Our phones can get quite busy at certain times, so please do bear with us. You can also reach us by completing our online form, using our live chat system, by calling us on 01243 974 500 or by emailing us at reservations@thepighotel.com

Payments

We no longer accept American Express payments.

Bringing Dogs

We do not permit dogs inside THE PIG-in the South Downs, although they are welcome to join you on a stroll around the grounds. Please keep them out of the Kitchen Garden and away from our animals.

Dress Code

We'll never tell you what to wear. Our restaurants are informal places, so come in whatever makes you happy and comfortable.

Food service times

Breakfast: Available for residents from 7am-10am Monday to Sunday.

Lunch: 12pm-2.30pm Monday to Friday, 12pm-3pm Saturday and Sunday.

Dinner: 6pm-9.30pm Monday to Friday, 6pm-9.45pm Saturday and Sunday.

Outdoor eating: Outdoor eating on the restaurant terrace is on a first-come first-served basis, weather dependent for restaurant guests only. If you would like to dine outdoors we advise booking a table during our first lunch sittings at 12 – 12.30 to secure a place in the sun. Please note the restaurant terrace is not bookable.

If you would like to book you can do this online, giving our Reservations team a call on 0345 225 9494 or by emailing reservations@thepighotel.com 

Breakfast rates

Unless we are running a special deal and it is stated within the terms, all of our rates are on a room only basis so are inclusive of VAT only.

Breakfast is served in the restaurant where you can choose to either dig into our PIG grazing breakfast tables or pick something hot from our breakfast menus. Prices range from £15.95-£19.95.

Accessibility

At THE PIG we have wheelchair access to the ground floor rooms and garden of the hotel, with gravel tracks around the property. For more details please contact us by completing our online form, using our live chat system, or by emailing us at reservations@thepighotel.com

Rates

Please note our rates stated are at a starting from price, and fluctuate throughout the year depending on season. We sometimes run offers and Late Pig Room Rates.

Electric Vehicle Charging

We currently have eight 7KW Pod Point electrical charging points for vehicles at THE PIG-in the South Downs if you require charging during your visit. You will need to use the POD Point App to access the charger, and will be charged 75p per kWh of charge; overnight charging is required for full charge. Charging will require use of the Pod Point app and a registered account - this can be found at https://pod-point.com/products/driver/app. These POD charging points are fully compatible with all electric cars but please note you must bring your own charging lead. Once your car is fully charged we ask you move it to a regular parking space.

 

Gift Vouchers

We offer monetary vouchers, as well as lunch, dinner and treatment vouchers. These can be purchased here. 

Please kindly note that you are unable to redeem a Gift Voucher online to make a booking. Please book your room as normal and the team will refund any pre-payments with proof of your voucher. Please just contact reservations@thepighotel.com
Couldn't find the answer to your question? Email us at reservations@thepighotel.com or call us on 0345 225 9494
Getting here
High-up in the South Downs National Park, just 48 miles from London and 4 miles away from the beautiful, ancient market town of Arundel.
THE PIG-in the South Downs
By road
THE PIG-in the South Downs is extremely fortunate to be located within the tranquil hamlet of Madehurst. As you will have observed The South Downs National Park is a rare and environmentally sensitive area, we ask that all guests visiting the hotel help us keep it that way.
So, together with our neighbours, we would be grateful if you could drive with care and consideration when arriving and leaving THE PIG. By adhering to the local speed limit of 20mph and reducing noise pollution as much as possible when travelling through the area we will ensure our neighbours and the wildlife are left safe and undisturbed.
Nearest station
Arundel (10 min drive) and Amberley (9 min drive) Train Stations are right on our doorstep, both served by Southern Rail with direct routes from London.
London Victoria to Amberley or Arundel – Get to Amberley in 1hr 20 mins and Arundel in 1hr 23mins.
London Bridge to Arundel – 1hr 23mins.
London Blackfriars to Arundel – 1hr 35 mins.
You can also reach us easily from several major spots including 58 mins from Brighton, 22 mins from Bognor Regis, 10 mins from Barnham (London main line) and 20 mins from Chichester.
Nearest airport
THE PIG-in the South Downs is around 26 miles from London Gatwick Airport, with rail connections to Barham.