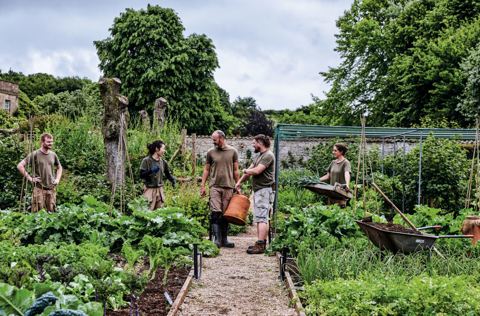 Terms and Conditions
Who We Are
Home Grown Hotels
Beechen Lane, Lyndhurst
SO43 7DD
Telephone: 0345 225 9494 
Email: info@thepighotel.com
Payment Transactions
All payment transactions are handled by a third party payment gateway Credit Call, whose secure transaction processing environment exceeds industry standards such as PCI DSS. We do not process any credit cards details on our own website and any cardholder data is secured by using a combination of symmetric and asymmetric cryptographic algorithms.
We no longer accept American Express card payments. 
Refund Transactions
Home Grown Hotels will process your refund and credit the card you used for your booking within 24 hours of the request. Once that has happened, your bank will take care of the rest but please note that depending on the bank it may take them up to 7 working days to post the credit to your account, and up to 2 billing cycles to then show on your statement - unfortunately we have no control over this .
Room Deposits / Cancellation Policy
Rates require full pre-payment at time of booking, this policy will be displayed next to the rate on booking. Your rate does not include any incidental charges which you may incur during your stay and these are payable on departure. 
Please refer to the cancellation policy stated on your confirmation or at the point of booking. Cancellation after this period stated would result in us retaining the charge for your stay.
If we are forced to close a hotel/hotels due to COVID-19 bookings can be transferred or cancelled at no charge.
Group Bookings
Due to the size and layout of our properties and for the experience of all of our guests we do limit the number of rooms which can booked as part of one party and the number of groups on any given date.
A booking of five rooms or more we class as a group and would be subject to amended Terms & Conditions. If a group of individuals has booked separately for the same hotel e.g. weddings, parties, Home Grown Hotels reserves the right to amend/cancel these reservations and enforce group terms and conditions to those bookings.
Table Booking / Cancellation Policy
Please note that the time you have booked is when we need you to be sat at the table. If you are running late please contact us and let us know to avoid cancellation of your booking. If you need to cancel we would like 72 hours notice by calling 0345 225 9494
If you are booking a group of 5 or more we need credit card details to secure your reservation, but don't worry we won't take payment at this time. If you don't arrive for your booking there will be a no-show fee of £25 per person auto-charged to your card.
Kindly note that throughout the year the cancellation policy may vary and these will be communicated at time of booking and highlighted on the confirmation.
Potting Shed Booking Policy
Potting Shed reservations require card details to confirm the booking and you will be contacted prior to the reservation for pre-payment.
Reservations are subject to a 72hr cancellation policy, after this time  payment would be non-refundable.
COVID-19 
We're following all government guidelines and working on best practice measures within the hotels.  Please find our latest COVID-19 statement here. 
Privacy Policy
Please find our full Privacy Policy here.