Food at THE PIG-in the South Downs
We've got an obsessive commitment to home-grown and local produce: simple food done well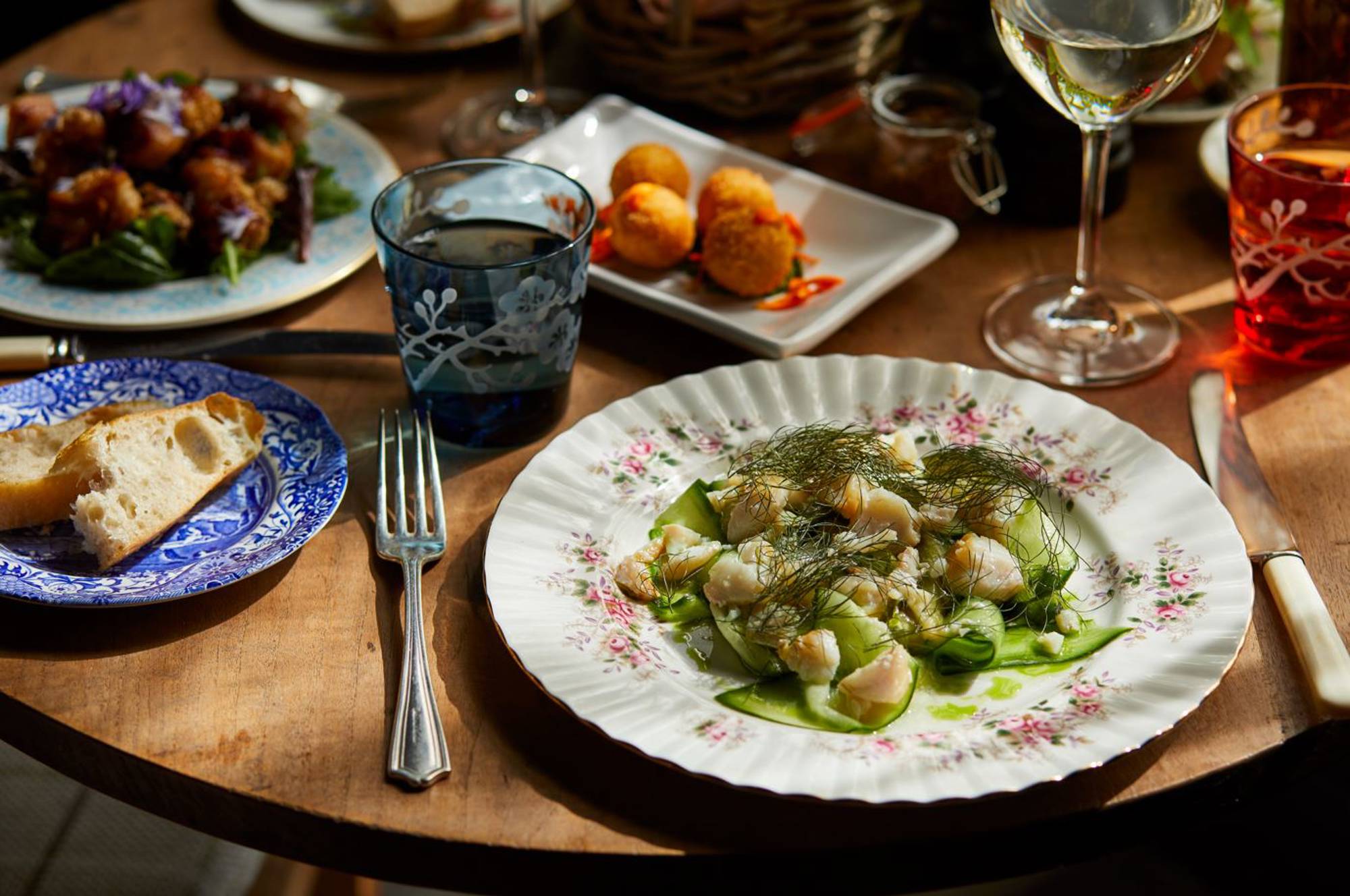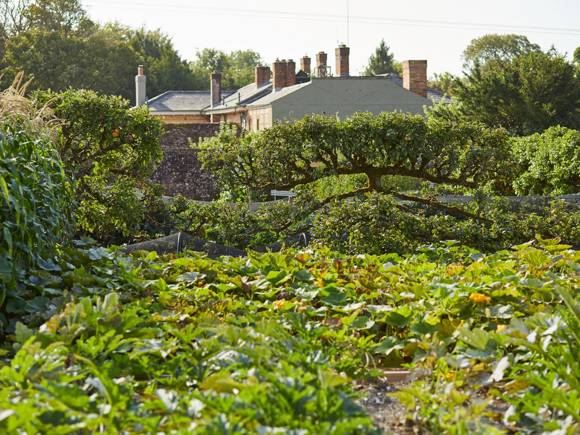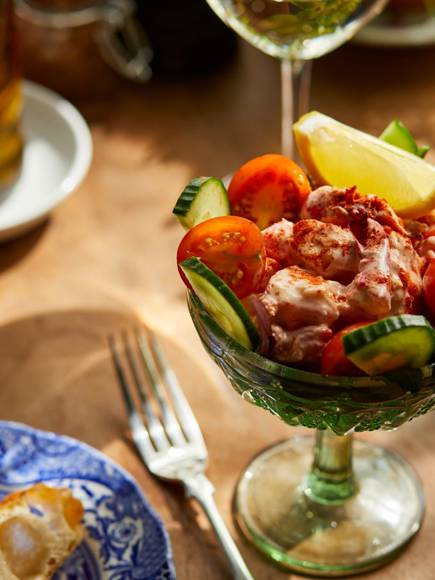 It's all about the Kitchen Garden
Everything we do at THE PIGs is driven by the Kitchen Garden. It's the beating heart of the operation, with our Foragers, Gardeners and Chef working hand-in-hand to find, grow and create our menu of uncomplicated and simple British garden food.
With an obsessive commitment to homegrown produce and a serious love of all things local, we work closely with passionate suppliers in our surrounding area who supply anything that we cannot grow or produce ourselves, creating our 25-Mile Menu.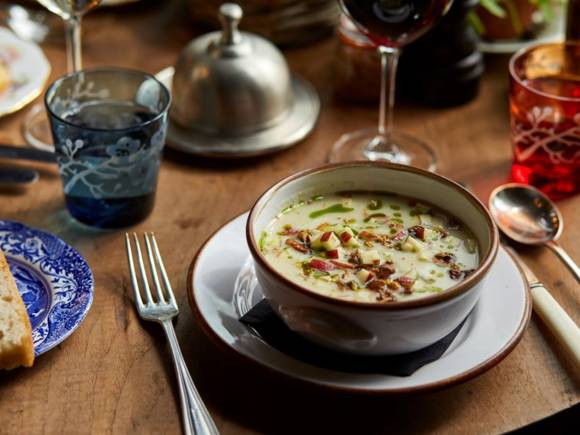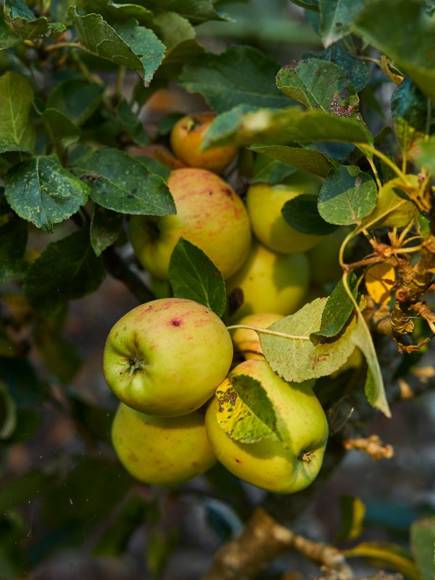 With miles of both countryside and coast, we are spoilt in West Sussex with fresh local produce that is caught, grown and reared right on our doorstep – fresh fish that has been caught in the English channel, meat from local farms,  organic eggs from just down the road, seasonal fruit and veg from local growers, artisan cheeses from small-scale producers and juices and cider from family-run craft breweries.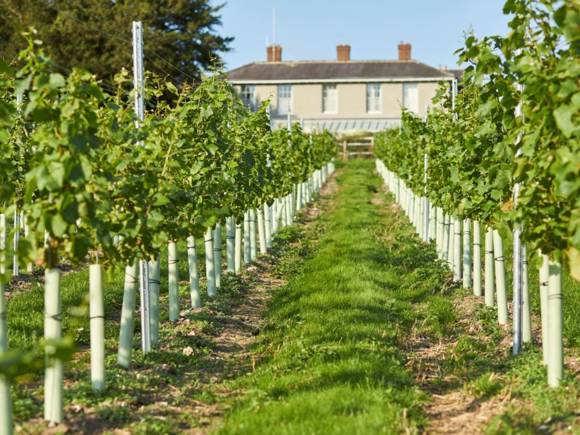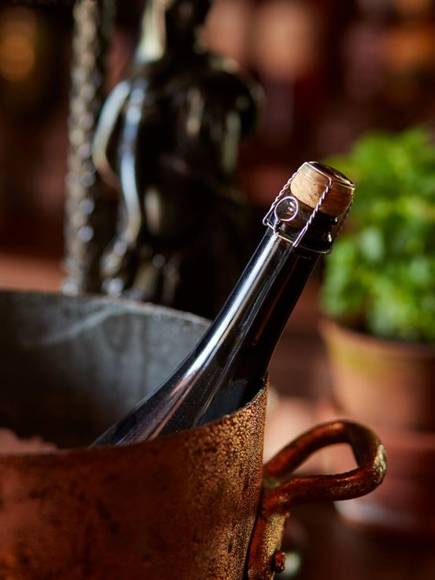 With one of the warmest and driest climates in the UK, diverse soils and south-facing slopes, West Sussex is quickly becoming known for its perfect conditions for growing grape varieties found in sparkling wine. Not only will THE PIG-in the South Downs be growing 4000 vines of Chardonnay, Pinot Noir and Pinot Meunier, but we will also have several award-winning vineyards on our doorstep, alongside local distilleries, Sussex orchard-grown cider and craft breweries supplying our bar.
Our commitment to a 25-mile menu not only means we support and shout about the suppliers of Sussex, but means we can be 100% honest on the provenance of our ingredients.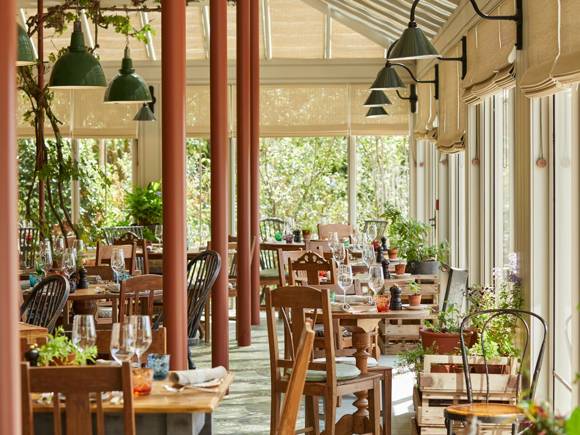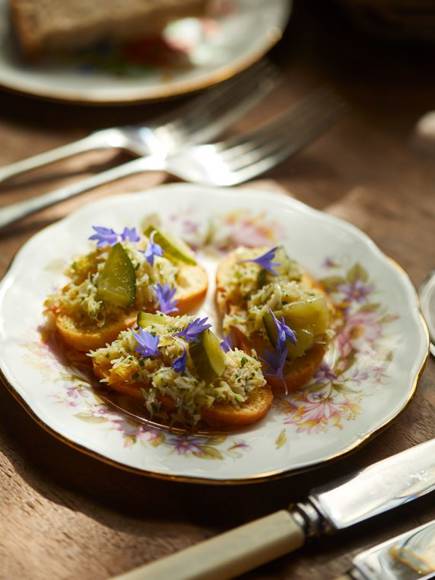 The Restaurant
at THE PIG-in the South Downs
Relaxed eating in the heart of the house. Tuck into our 25-mile menu, and enjoy a really wide-ranging wine list.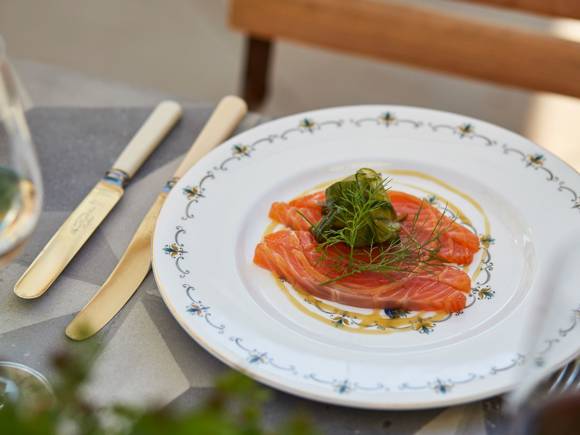 Menus
THE PIG's commitment to a 25-mile menu not only supports West Sussex' suppliers but means we can be 100% honest about the provenance of our ingredients.
Take a look at our menu to get a feel for what we will be serving. Please note these are subject to change.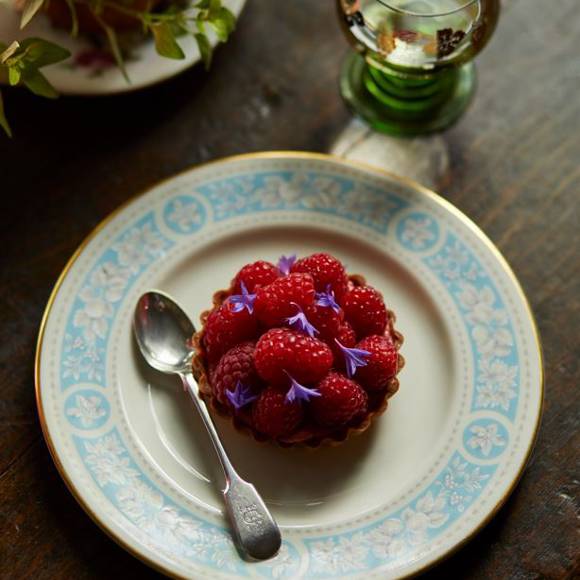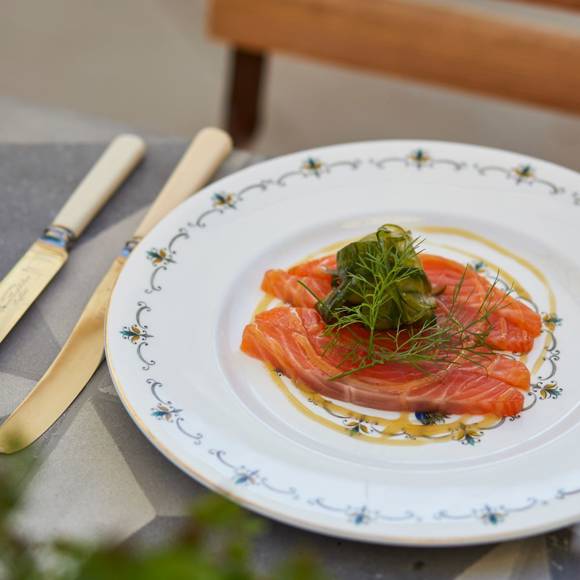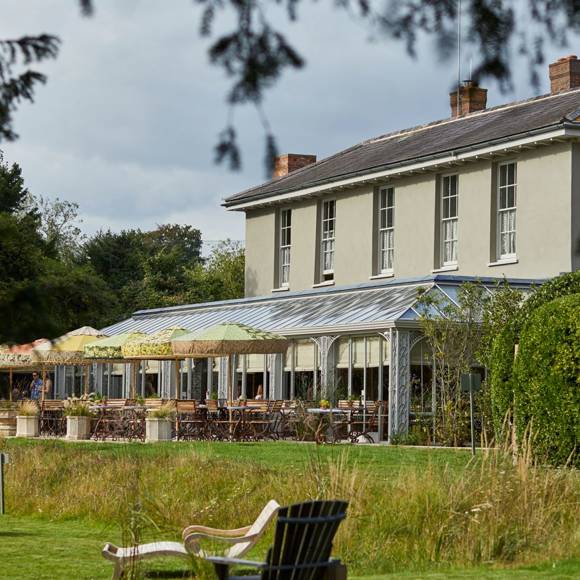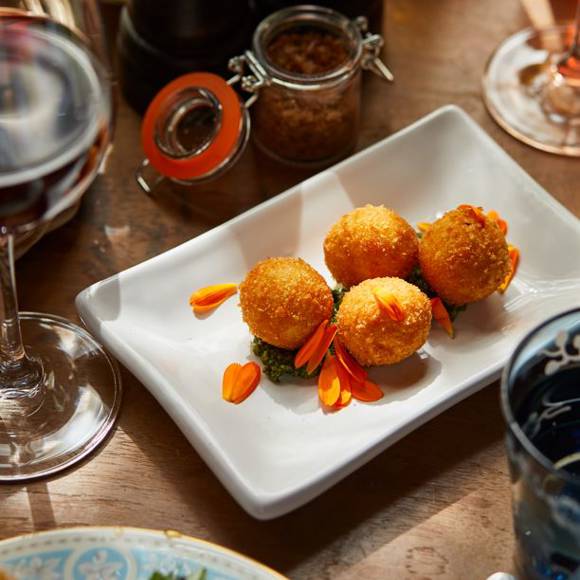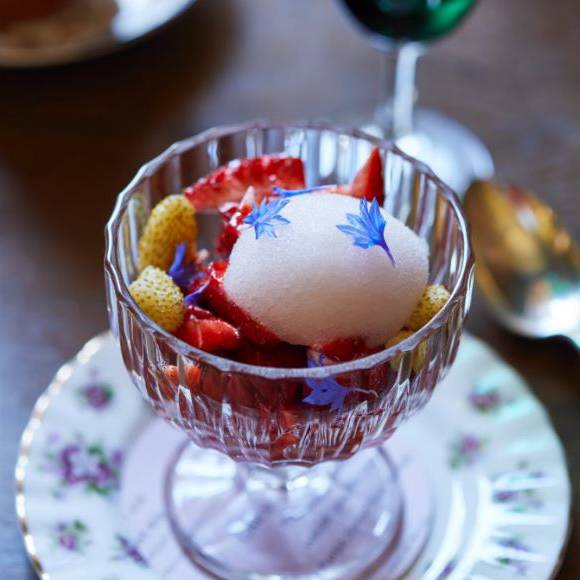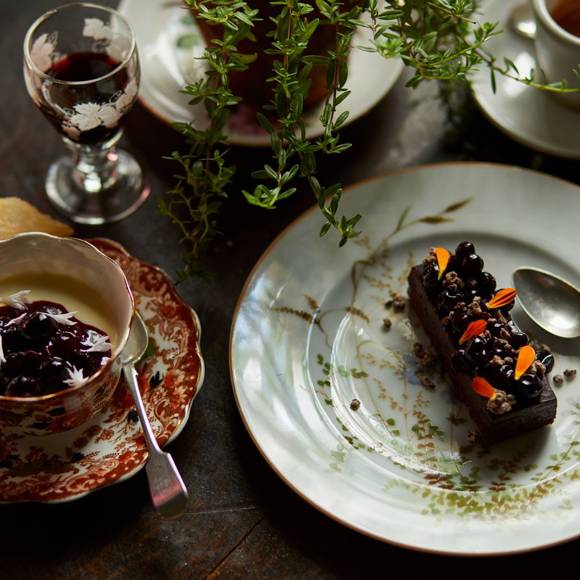 Things to know before visiting
The availability shown online is live and always up-to-date. If you can't find the date you're after, please email reservations@thepighotel.com so we can add you to our waiting list.

However, it's worth checking out our other properties as we may have rooms or tables available elsewhere.
We do not permit dogs inside THE PIG-in the South Downs, although they are welcome to join you on a stroll around the grounds. Please keep them out of the Kitchen Garden and away from our animals.
Children are more than welcome at THE PIG, both in the restaurant and to stay. At THE PIG-in the South Downs we have adjoining double and twin rooms.
We'll never tell you what to wear. Our restaurants are informal places, so come in whatever makes you happy and comfortable.
Breakfast is available for residents from 7-10am Monday-Friday and 7.30-10.30am on Saturday and Sunday. We serve Lunch from 12-2.30pm and Dinner from 6-9.30pm daily. Lunch bookings are advised, however, Dinner bookings are essential! Book online or give our Reservations team a call on 0345 225 9494! 
We offer monetary vouchers, as well as a lunch, dinner and treatment vouchers. These can be purchased here. 
We have extended the validity of all Gift Vouchers that are due to expire in 2021, to now expire on 31st December 2021, so that you still have an opportunity to use them at THE PIGs.
Please kindly note that you are unable to redeem a Gift Voucher online to make a booking. Please book your room as normal and the team will refund any pre-payments with proof of your voucher. Please just contact reservations@thepighotel.com
Our phones can get quite busy at certain times, so please do bear with us. You can also reach us by completing our online form, using our live chat system, by calling us on 01243 974 500 or by emailing us at reservations@thepighotel.com
Unless we are running a special deal and it is stated within the terms, all of our rates are on a room only basis so are inclusive of VAT only.
Breakfast is served in the restaurant where you can choose to either dig into our PIG grazing breakfast tables or pick something hot from our breakfast menus. Prices range from £13.50-£18.50.
You can check in from 4pm at all of our properties, however, you're more than welcome to arrive earlier to drop off your luggage and explore the gardens. Due to current physical distancing guidelines, we are limiting capacity in the main hotel, so you might not be able to make the most of the lounges until you have checked in. The team will be on hand to help you when you arrive.
Check out is by 11am. We ask that you leave your room by this time, but please enjoy the surroundings all day. We can't guarantee an early check-in or late check-out, but stick around and let us know your plans and we will try our best on the day. 
At THE PIG we have wheelchair access to the ground floor rooms and garden of the hotel, with gravel tracks around the property. For more details please contact us by completing our online form, using our live chat system, or by emailing us at reservations@thepighotel.com
Please note our rates stated are at a starting from price, and fluctuate throughout the year depending on season. We sometimes run offers and Late Pig Room Rates.
We are no longer accepting payments made in cash, we will only be accepting card payments at all hotels.
We no longer accept American Express payments.
Getting here
Nestled in the South Downs National Park, set within the small hamlet of Madehurst, THE PIG-in the South Downs opens its doors on Monday 6th September!
THE PIG-in the South Downs
By road
THE PIG-in the South Downs is extremely fortunate to be located within the tranquil hamlet of Madehurst. As you will have observed The South Downs National Park is a rare and environmentally sensitive area, we ask that all guests visiting the hotel help us keep it that way.
So, together with our neighbours, we would be grateful if you could drive with care and consideration when arriving and leaving THE PIG. By adhering to the local speed limit of 20mph and reducing noise pollution as much as possible when travelling through the area we will ensure our neighbours and the wildlife are left safe and undisturbed.
Nearest station
Arundel (10 min drive) and Amberley (9 min drive) Train Stations are right on our doorstep, both served by Southern Rail with direct routes from London.
London Victoria to Amberley or Arundel – Get to Amberley in 1hr 20 mins and Arundel in 1hr 23mins.
London Bridge to Arundel – 1hr 23mins.
London Blackfriars to Arundel – 1hr 35 mins.
You can also reach us easily from several major spots including 58 mins from Brighton, 22 mins from Bognor Regis, 10 mins from Barnham (London main line) and 20 mins from Chichester.
Nearest airport
THE PIG-in the South Downs is around 26 miles from London Gatwick Airport, with rail connections to Barham.