Welcome to

Coming 2025, THE PIG-at Groombridge - on the border of Kent and East Sussex.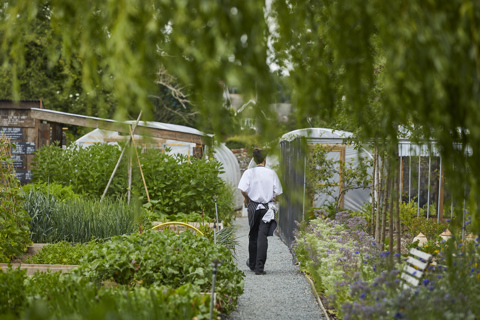 It has been a little while since we have had new PIGs on the horizon… a few years in fact. Choosing properties that could make the perfect PIG isn't something that can be rushed but, subject to all planning and listed building permissions, we are excited to share one of our newest additions...
THE PIG-at Groombridge will open in 2025. One of the most renowned and historic buildings on the border of Kent and East Sussex, Groombridge Place is a moated manor house in the village of Groombridge southwest of Tunbridge Wells.
THE PIG-at Groombridge, formerly known as Groombridge Place, was built in 1662 by barrister and architect Philip Packer, with the help of his friend Christopher Wren.  The moat dates back as far as the 13th century.  Plans for this historic house are ongoing but it is certain that all bedrooms will enjoy the striking views across the property's moat, gardens or vineyard.
...and if that's not enough excitement, we have also been hard at work renovating the vineyard at Groombridge Place, one of our new hotel projects where we have yet to start the conversion on the building itself but have been able to get cracking outside on the estate. The vineyard was planted in the 1980's predominantly with the then more fashionable Germanic grape varieties, most of these vines had not survived by the time we purchased Groombridge earlier this year. The exception was an area planted with Seyval Blanc, which is a hardy hybrid grape some say rather like Chardonnay. So, with TLC from Toby our vineyard manager there, we harvested 540kg of Seyval that is being blended at Sugrue South Downs with some Pinot Meunier to become still rosé available next year.
Stay in the know about our newest PIGs
We are still in the very early stages of planning with both properties and bookings are not currently open, but we will share any updates directly with you all here - you heard it here first