Wine is one of our favourite parts of THE PIG experience and our Sommeliers love nothing more than to talk about it all night to those that will listen! So just in time for Christmas, we are very excited to announce the launch of our brand-new range of wine, THE PIG Cut.
THE PIG Cut will follow in the footsteps of THE PIG Hut, that we launched in 2015 – our red, white and rosé range created in partnership with the M Chapoutier wine estates in France.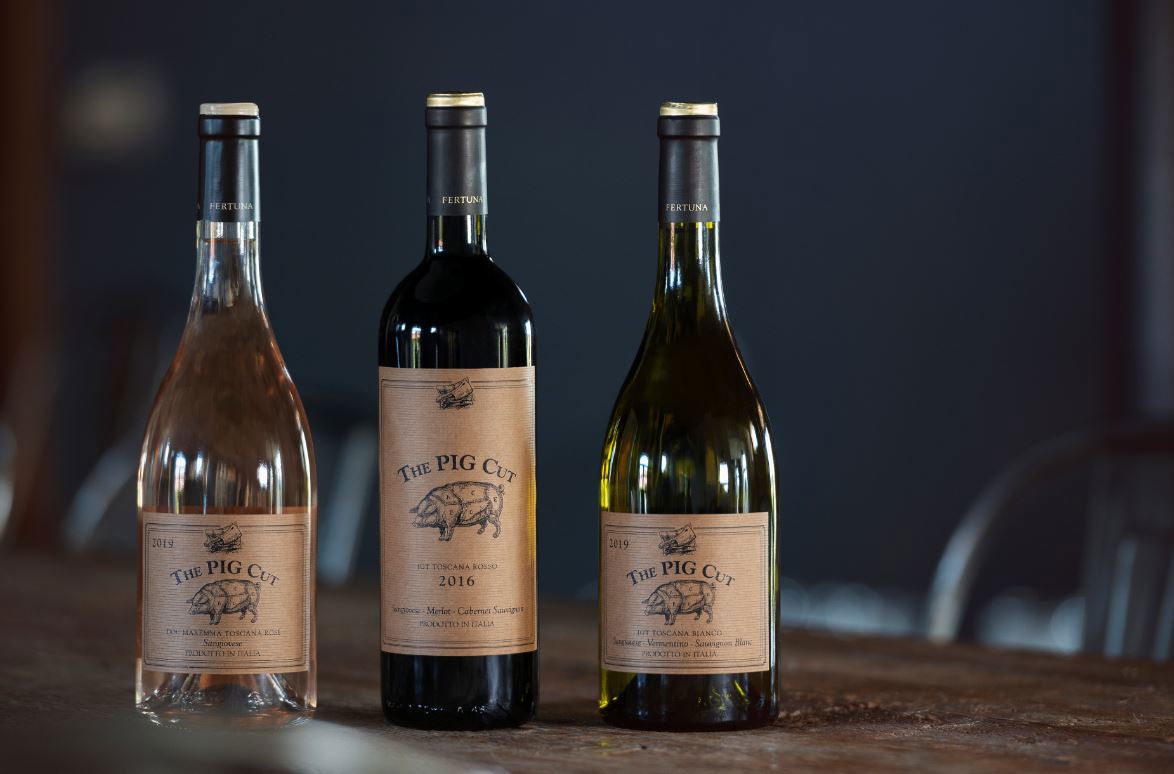 We have ventured over onto Italian soil to bring THE PIG Cut to life, to a small secluded region in the south of Tuscany, the Maremma, just 1.5 hours from Rome. The region remains true to its ancient peasant roots, and is largely unpopulated by the tourism that North Tuscany attracts, and is an area with great wine-making potential that is fast becoming known for its high-quality wines.
Separated by thick forests of chestnuts and sprawling green fields of olive groves and vineyards that stretch to the sea, the Maremma's towns are like they're own little world, immersed in a unique and rich history and culture, where everyone knows everyone and peace, quiet and good homemade food and wine are king – we can get on board with that!
So, it felt like just the place to start the story of THE PIG Cut wines! Fertuna Vineyard is located in the heart of the magnificent Maremma, Created in 1997 to fulfil Giuseppe Meregalli's vision of building a super-premium estate, Fertuna proudly sits alongside other noble Italian wine brands also represented by the Meregalli family.
Sustainability is very important to Fertuna to limit the impact on the environment; they use organic fertilisers to support the soil's natural fertility and in the vineyard, Fertuna use natural predators for controlling pests and to limit soil impaction and yields.
Paolo Rivella is the manager and winemaker at the Fertuna winery. Born in the Chianti Classico region, Paolo comes from a winemaking heritage stretching back to 1850 and his great-grandfather with his great-grandfather, who was a winegrower in Piedmont. After training in viticulture and oenology in Sienna, Paolo developed his skills at wineries in the Chianti region. Paolo's aim is to use his skill and passion to produce wine which will bring enjoyment and an authentic sip of Tuscany to all who taste it.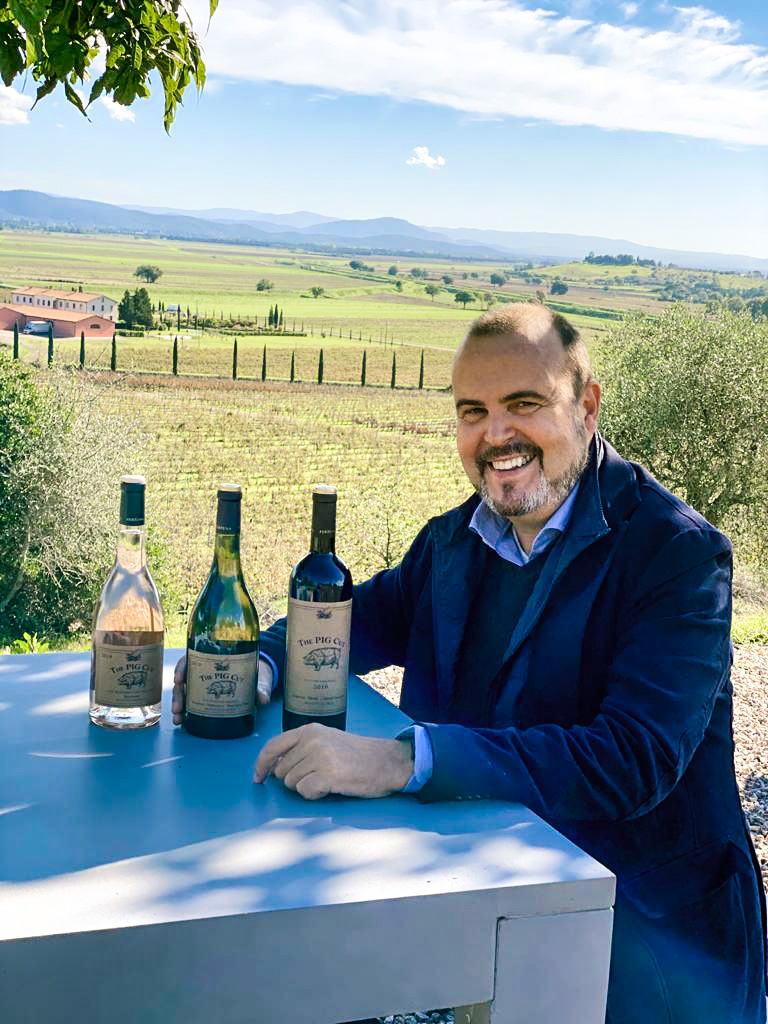 The PIG Cut wines are the result of a unique collaboration between our wine team at THE PIG and Tenuta Fertuna Winery.
We are thrilled to have worked with Tenuta Fertuna to create the new THE PIG Cut wines. A real class act made with love, care and attention...the owner Giuseppe Meregalli's close association with some of the most legendary of Tuscany winemakers, shines through with these wines. Supple Merlot blended with Sangiovese offers hints of a Super Tuscan style at a fraction of the price, whilst the use of red Sangiovese to create characterful white and rose wines is inspired, we can't wait for you to try them!  Robin Huston, CEO THE PIGs .
Our shared values, sense of hospitality and spirit of generosity are witnessed in every glass. The Winemaker Paolo has specially blended these wines with a freshness and vitality to accompany our daily picked Kitchen Garden produce.
IGT TOSCANA ROSSO  2016 - Sangiovese, Merlot, Cabernet Sauvignon
IGT TOSCANA BIANCO  2019 - Sangiovese, Vermentino, Sauvignon Blanc
DOC MAREMMA TOSCANA ROSÉ  2019 – Sangiovese