With more and more vineyards popping up all over the country, English and Welsh wines have been making their mark on the international stage and are now widely celebrated… so much so there is now an English Wine Week (27th May – 2nd June 2019). Grape growing and winemaking in the UK has changed dramatically over the past 50 years; England and Wales now have over 2500 hectares under vine, with around 700 vineyards (not all commercial), and over 160 wineries producing world-class internationally award winning sparkling, white, rosé and red wines.  
We support English wines and winemaking at all of THE PIGs, with dedicated features on our wine lists so that you can delve into a glass of two of some delicious local still and sparkling wine with your 25 mile menu!
Kent is the Garden of England, nestled between London and the continent and world renowned for its rural beauty, rich heritage, spectacular coastline - and now its world class wine...so we thought it was only fitting to celebrate this week by taking you on a little tour of 'The Wine Garden of England'.
Our musical honey-pot PIG at Bridge Place is a proud supporter of the Wine Garden of England - a world-class wine trail through the stunning Kent countryside. Linking seven of the top wine producers, they group Kent's pioneers many of who already deliver award-winning wines around the world. Our Bridge Bar Manager, Lydia, is a fountain of knowledge when it comes to local wines, and she has hand picked her favourite pours this month for you to become acquainted with: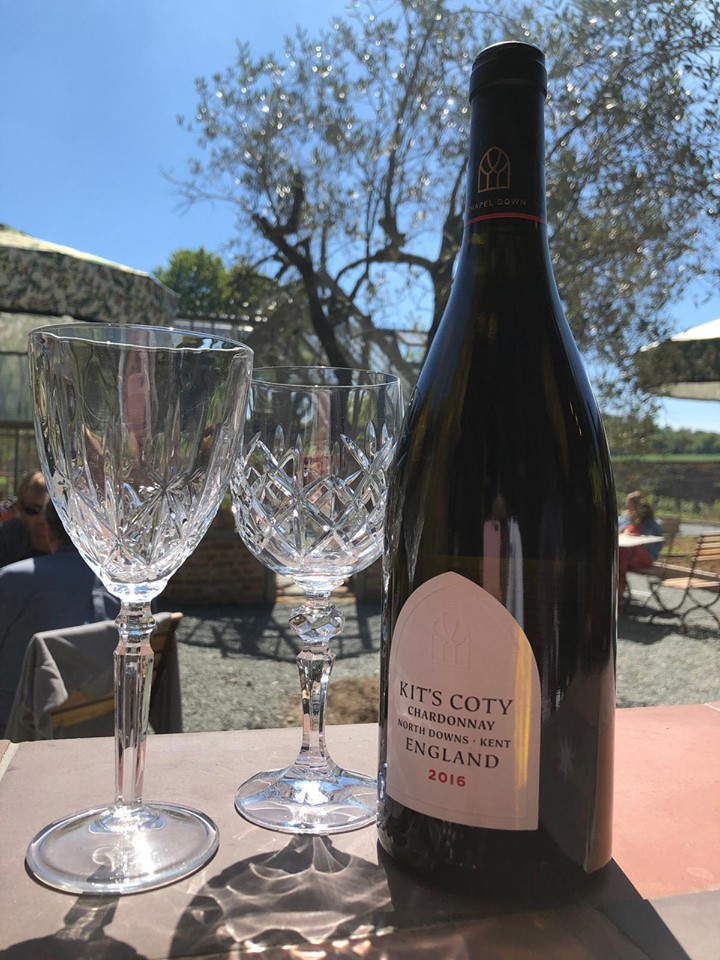 1. Chapel Down
Chapel Down's Kits Coty Chardonnay from Tenderden in Kent, is aged 9 months in french oak and matured on the lees. With aromas of cooked apples and toasted hazelnuts, the Kits Coty is a single vineyard based in the Kent North Downs of 95 acres. It has free draining chalk soils and warm sunshine all year long which produces well balanced and intensely flavoured Chardonnay grapes.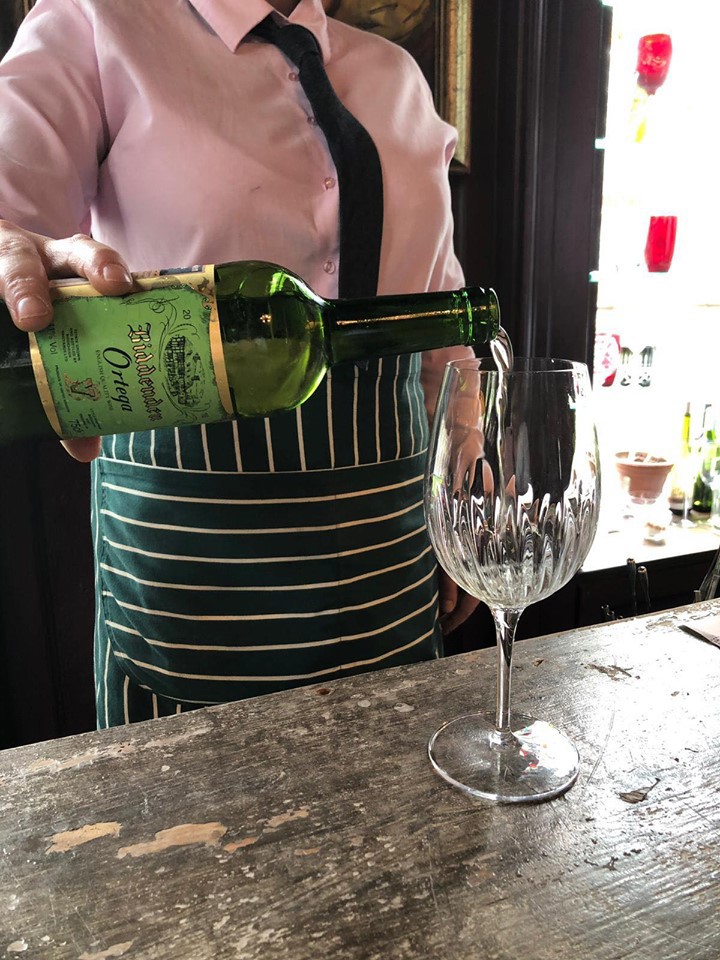 2. Biddenden's Ortega
Biddenden's Ortega is produced only with grapes grown on the family owned estate. Ortega is the signature grape variety they are growing. Originally home to a 40 acre apple orchard until 1969, when the Barnes family turned their hand to viticulture.The wine is off dry and fruity with fresh aromas of apples and grapefruits - delicious!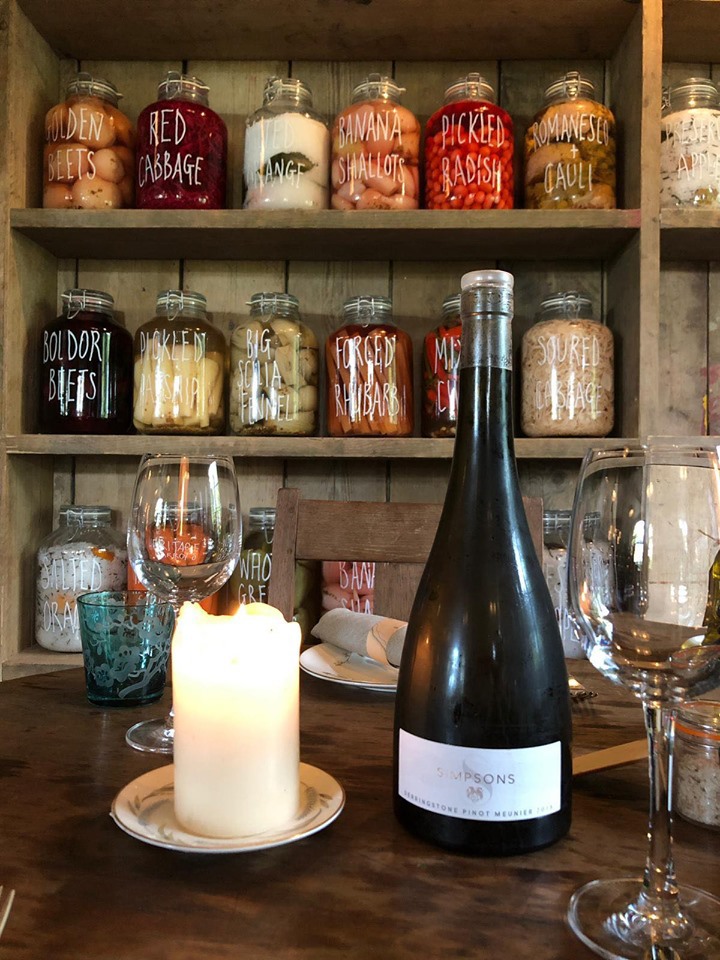 3. Simpson's Derringstone Pinot Meunier
Simpson's is our closest winery in Barham only a couple of miles away from THE PIG. Ruth and Charles Simpson started their vineyard in the UK after success in the Lanquedoc with their estate Domaine Sainte Rose there. They believe mainly in wines of great provenance and presence. The grapes are grown on a single vineyard and are hand harvested. This is a great example of a unique blanc de noir, with its chalk purity, aromas of poached winter fruits and creamy mouthfeel - perfect for warming up the colder months.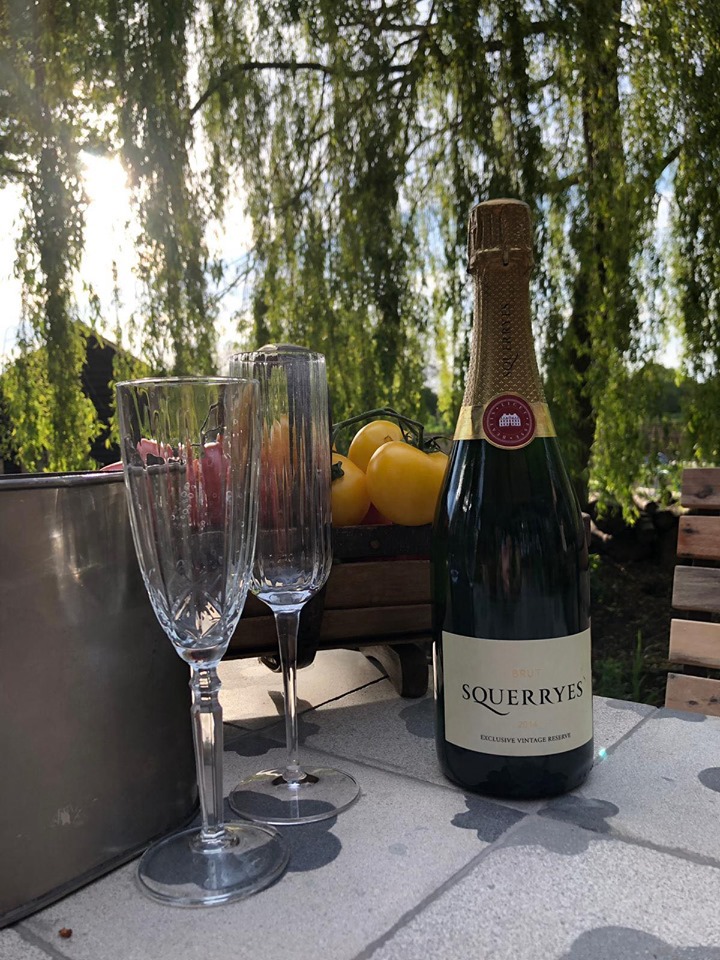 4. Squerryes 2014 Brut 
Squerrys, the 2500 acre estate in Sevenoaks, only produces sparkling wines. Living at the house is the 7th generation of the Wardes family whose motto is "Licet Esse Beatis" which means "it is permitted to be joyful", which is channeled throughout their business by believing fully in creating joy. This is the 2014 Brut and reflects the natural energy and purity of the vineyard. It is soft and clean with lovely smooth finish.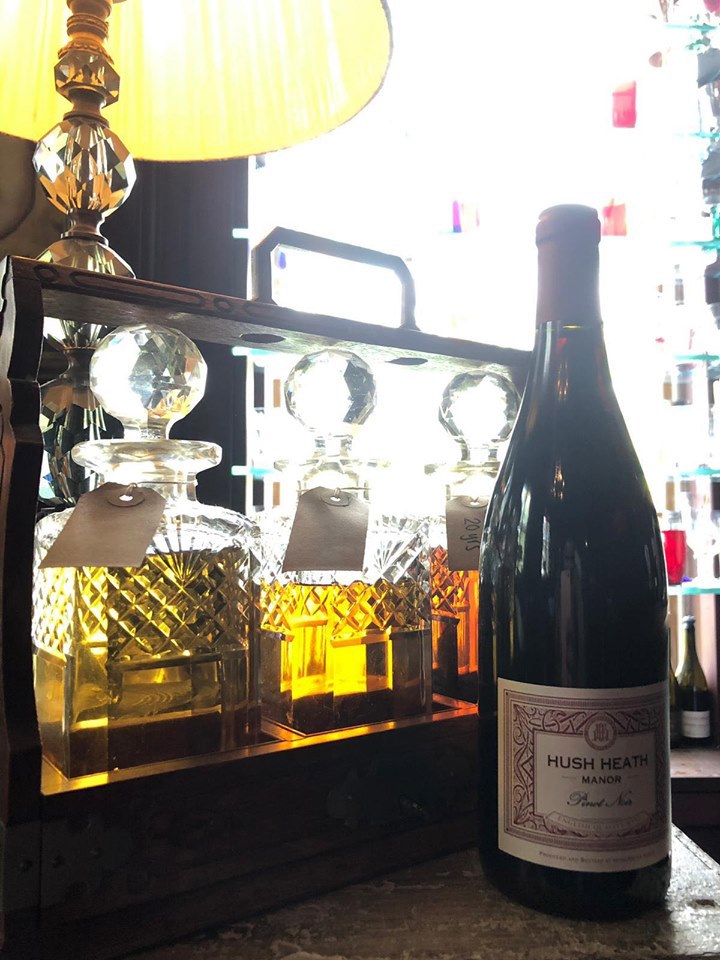 5. Hush Heath Pinot Noir
The history of the estate at Hush Heath manor dates back to 1503 and is the home to the Balfour-Lynn family looking across the weald of Kent. The are believing that the finest wine is produced only from the finest fruit. The Pinot Noir is proof that England can make delicious red wines too. The wine spends 6-8 months ageing in French and American oak which adds sweet spice, vanilla and tannin. To top it all off, it captures a unique perfumed aroma of leather and red berries.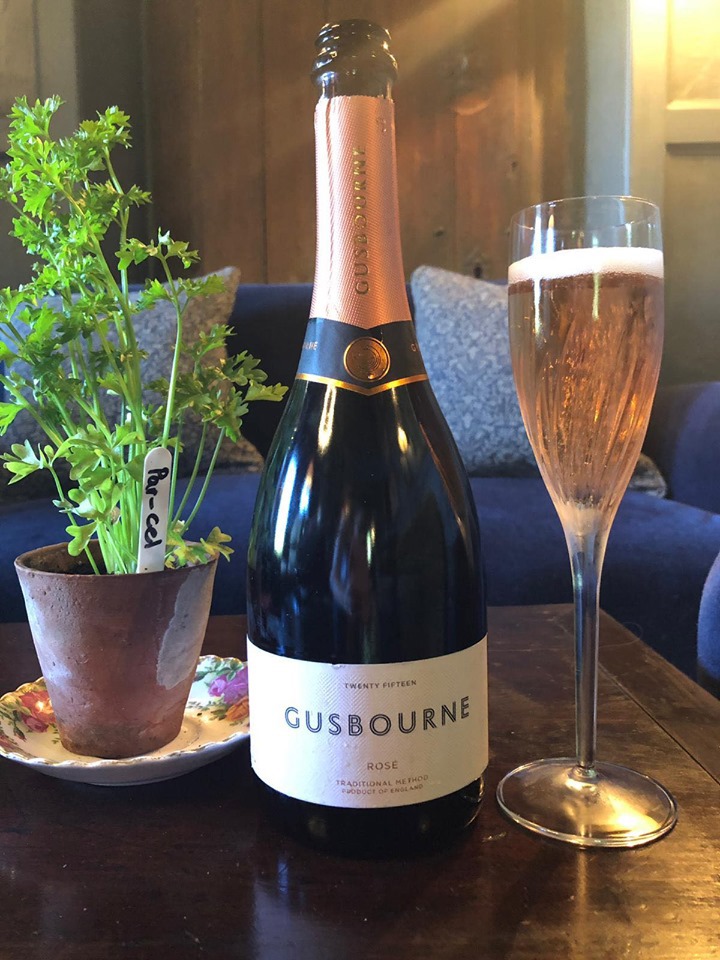 6. Gusbourne 2015 Cuvée Sparkling Rosé
Embracing tradition, but challenging convention, Gusbourne believe that the difference between producing a great and exceptional wine is all down to the attention to detail. The estate is in Appledore and dates back to 1410. Taken over by Andrew Weeber in 2004, who believes English sparkling can stand up to the finest in the world, the 2015 sparkling rosé is a timeless expression of endless summer. It has aromas of soft summer berries and fresh cherries, with a crisp freshness and rounded texture.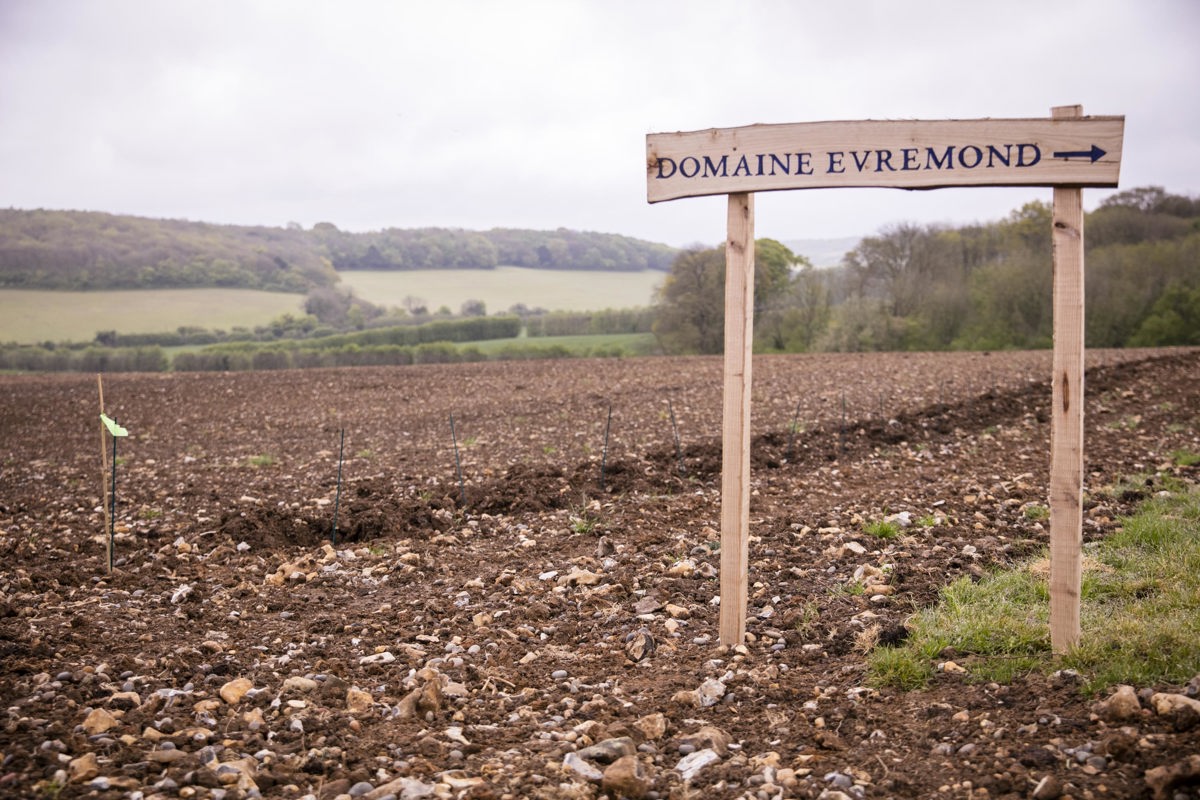 7. Domaine Evremond
The seventh and final Vineyard had its first grape harvest in August 2018 and we are yet to get our hands on a tipple. Domaine Evremond was created as a partnership between Champagne house Taittinger and Hatch Mansfield on Selling Court Farm. With 40 hectares planted with Chardonnay, Pinot noir and Pinot meunier, they intend to  crest premium English sparkling wines based on their 80+ years of winemaking expertise. We don't know about you, but we cannot wait welcome Domaine Evremond to THE PIG-at Bridge Place wine list.


Fancy trying some of these tipples? Pop by THE PIG-at Bridge Place or book a table to have them paired with our 25 mile menu.