Lydia Rigby, Restaurant Manager of THE PIG in the South Downs, and Freya Morton, House Manager of THE PIG at Bridge Place, have both been awarded an Acorn - a prestigious accolade given to the Top 30 Under 30s, sought to recognise the brightest prospects in the hospitality industry. We are incredibly proud of them, and they follow in the footsteps of David Elton, Director of THE PIGs - who achieved his at the age of 26.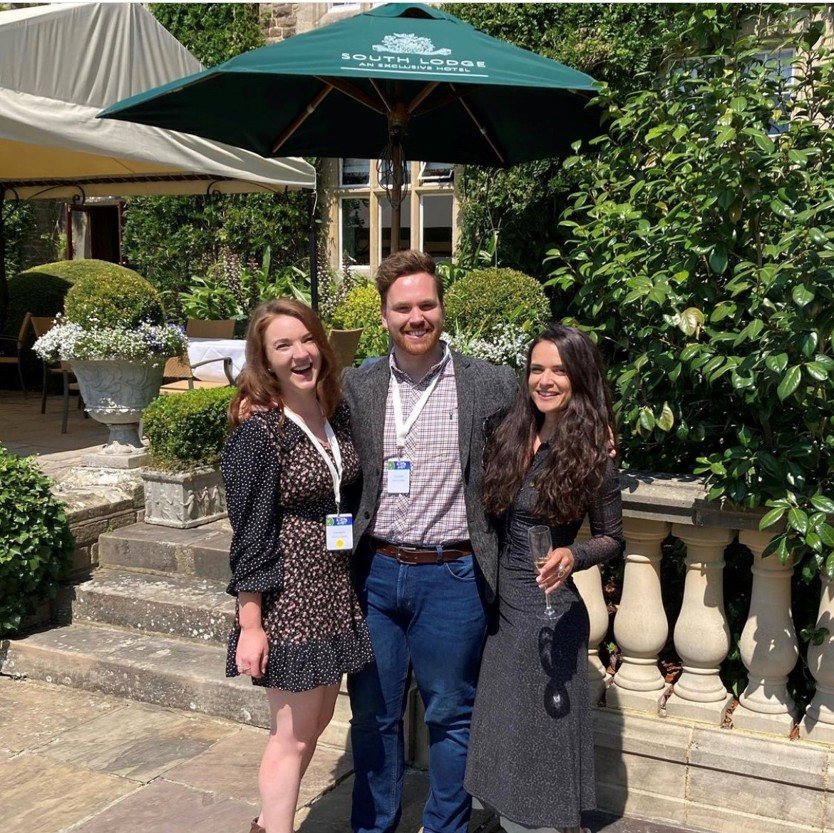 (Pictured with Darryl Harris, THE PIG at Bridge Place - a fellow acorn winner from 2018!)
Lydia and Freya have been a part of the PIG family since 2016 and 2015 respectively and started out as 'Budding Entrepreneurs' - a programme at THE PIGs, aimed to develop our managers of the future who are able to run our hotels… or their own one day! They've held senior positions in almost every PIG between them since.
You may already recognise their names as the masterminds behind 'Seat at the table' - the online campaign aimed to promote and raise awareness of the petition circling earlier this year for better representation of the hospitality industry within UK government. By the closing date of the petition, they achieved just short of 210,000 signatures - securing a promising debate in parliament. At not yet 30, they've already had an extraordinary start to their careers!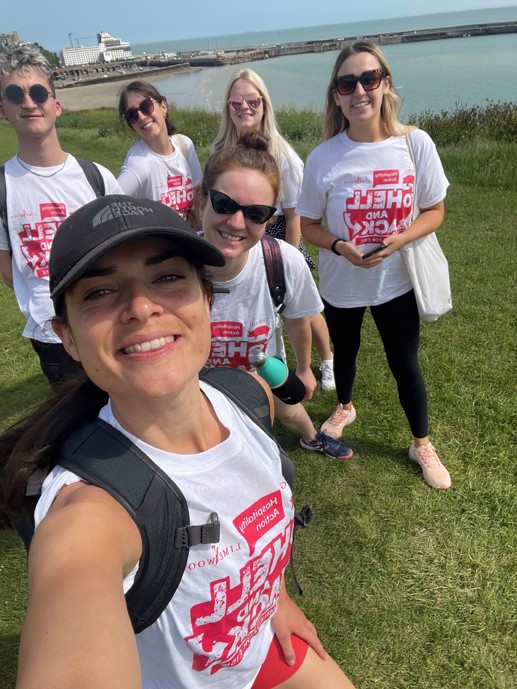 We caught up with Lydia shortly after she and Freya picked up their award for a quick chat…
Lydia, we are delighted for you! How are you feeling about it?
Winning an Acorn Award this year of all years is beyond exciting. I felt totally humbled and filled with such gratitude. I was very aware that the mentorship, encouragement and support from many at THE PIGs, and particularly Robin (CEO) personally, had put us in a position in which not only this accolade, but also our Seat at the Table campaign were possible. We spent our weekend hearing about the incredible accomplishments of other Acorn winners, and it really was overwhelming to be picking up an award alongside them.
Where did it all begin for you?
My background was super academic. I did an undergrad in Chemistry at the University of Southampton and a MSc in Business Management. One of the things I love most about hospitality is that there is absolutely no pre-requisite in terms of higher education and everyone's path into the industry is different. The apprenticeship route or 'starting from the bottom' is unparalleled when it comes to gaining experience at a young age. I have always enjoyed academia, and this is a route I personally like to follow; I'm now part way through my WSET Diploma. Lots of businesses - including our own - have awesome and accessible management training courses. We have brilliant Chef and Front of House Academies where people can acquire nationally recognised qualifications and learn whilst gaining valuable experience.
Tell us why you love what you do?
I have always worked in hospitality, and it was only after I had completed my master's degree and entered a conversation with Robin about THE PIG's Budding Entrepreneur programme that everything fell into place. I understood that the reason I'd worked in restaurants, pubs and bars since the age of 15 wasn't to pick up a bit of extra money or to subsidise my university nights outs, it was because I loved it!
Hospitality is an industry in which we celebrate and socialise. It brings people together and these people (our lovely guests) are trusting us to make these events special, memorable and slick. I truly believe we should all take such pride in that. My day-to-day love now, is really about supporting and developing my team; I truly aspire to one day be in a position in which I can facilitate the kinds of opportunities I've had access to, for others. My work on Seat at the Table was obviously in relation to the representation of the industry within government, but it was also about recognition of the industry as a dynamic and rewarding career choice.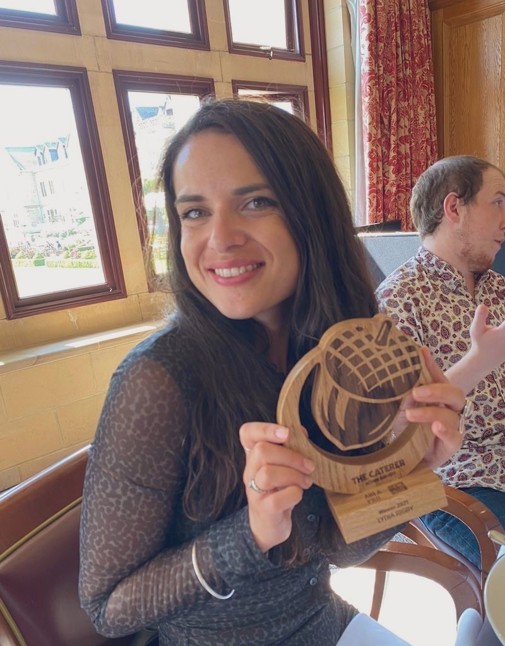 Why THE PIG?
During my career I have worked in many places. The reason I am committed to working for THE PIG is due to the alignment of its ethos with my own. THE PIG doesn't just create beautiful properties and gardens, it doesn't just provide a fair and fun work environment - for me, the constant focus on sustainability and provenance is really special, as well as the developmental opportunities available to us.
What has been some of your 'stand out' moments so far?
Seat at the Table was a real career highlight. Working alongside such exciting chefs and hoteliers as well as industry 'heavyweights' was incredible. It was also extremely rewarding to work on a project advocating real change for our industry. Another career highlight would be working alongside the Grosvenor House team in 2017 when THE PIG catered for The Catey Awards - as well as the involvement I have had in our Smoked & Uncut festivals over the past few years.
So, what's next for you?!
What's next is a really exciting question for me. I have recently been appointed Restaurant Manager at our new hotel in the South Downs due to open 6th September. It's a super exciting position and I will be very busy in the next few weeks onboarding and training my new team and preparing for the hotel opening! Seat at the Table is an ongoing project, and the conversation is not over regarding representation. Keep an eye on our socials for updates!