Time for a Summer Tipple
Time for a Summer Tipple
Who doesn't love a refreshing tipple to enjoy in the sunshine? At THE PIG we love to make the most of our Kitchen Garden ingredients by bringing the garden to your glass. You won't find cocktails around like ours – we always try to touch each drink with something from the Kitchen Garden which makes them taste truly unique. We've rounded up our bar managers to share their top 3 simple summer cocktail recipes for you to recreate at home. So, what are you waiting for? Get mixing!
Bridges' Casamigos cocktail
Summer in a glass! Zingy but sweet, garnished with fragrant mint which we pick from our Kitchen Garden over in Kent.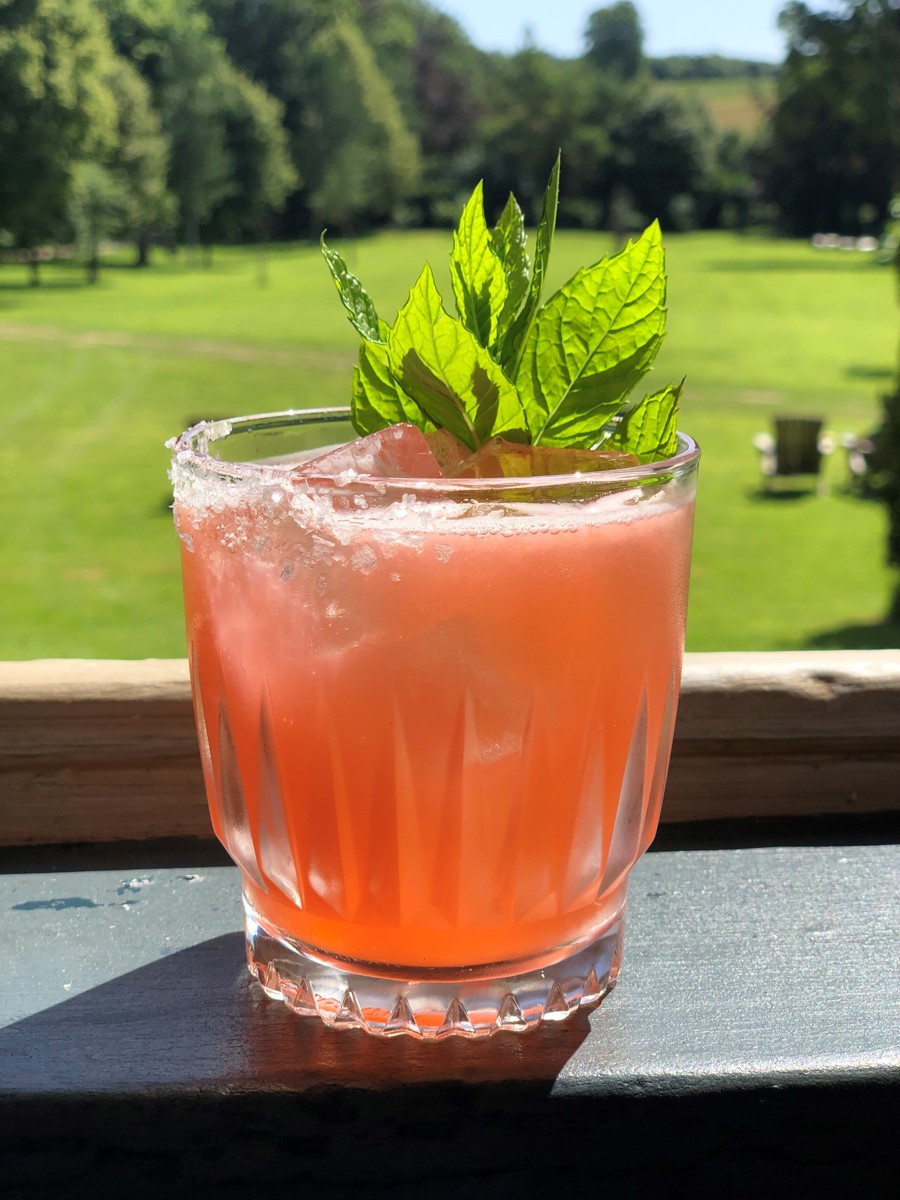 What you'll need:
50ml Blanco
1 Strawberry
2 Mints(remove s) Leaves
25ml Rhubarb Syrup 
20ml Lime Juice
What to do:
Fill your glass with ice and pour 50ml blanco into a glass, with 20ml of lime juice and 25ml rhubarb syrup and give it a stir
Take a few sprigs of mint and slices of strawberry and garnish
Enjoy!
Bramley Spritz from THE PIG-at Combe
A refreshing aperitif, perfect for sunny evenings spent with your nearest and dearest.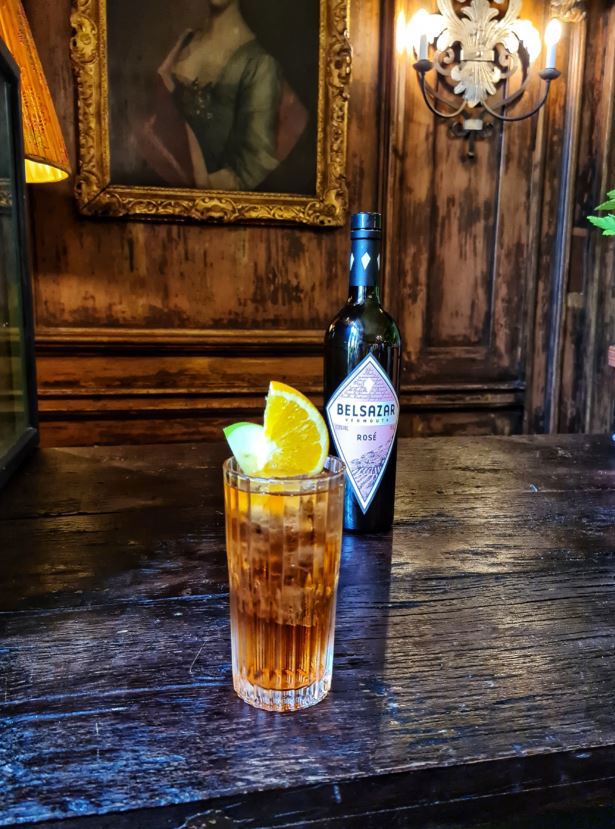 What you'll need:
50ml Belsazar Rosé 
25ml Apple-Infused Aperitivo Liqueur (i.e. Aperol)
Top: Quality Soda Water
Glass: Highball/Collins
Ice: Cubed
What to do:
Fill a tall glass with ice and pour 50ml Belsazar Rosé, 25ml of an Apple-Infused Aperitivo Liqueur of your choice top with soda and give it a mix
Top with a garnish of your choice – we recommend an apple and orange slice.
THE PIG Collins from THE PIG, Brockenhurst
A truly wonderful pink cocktail, refreshing and light – perfect for any occasion.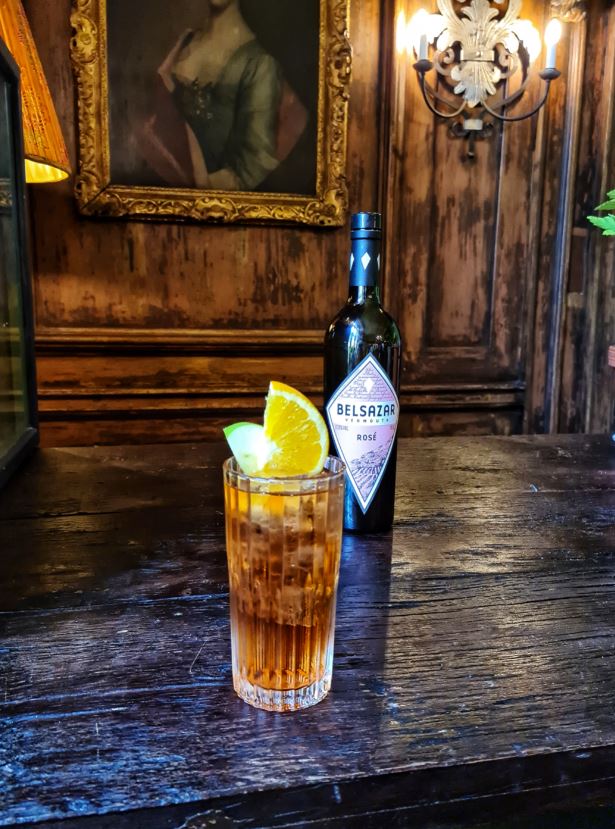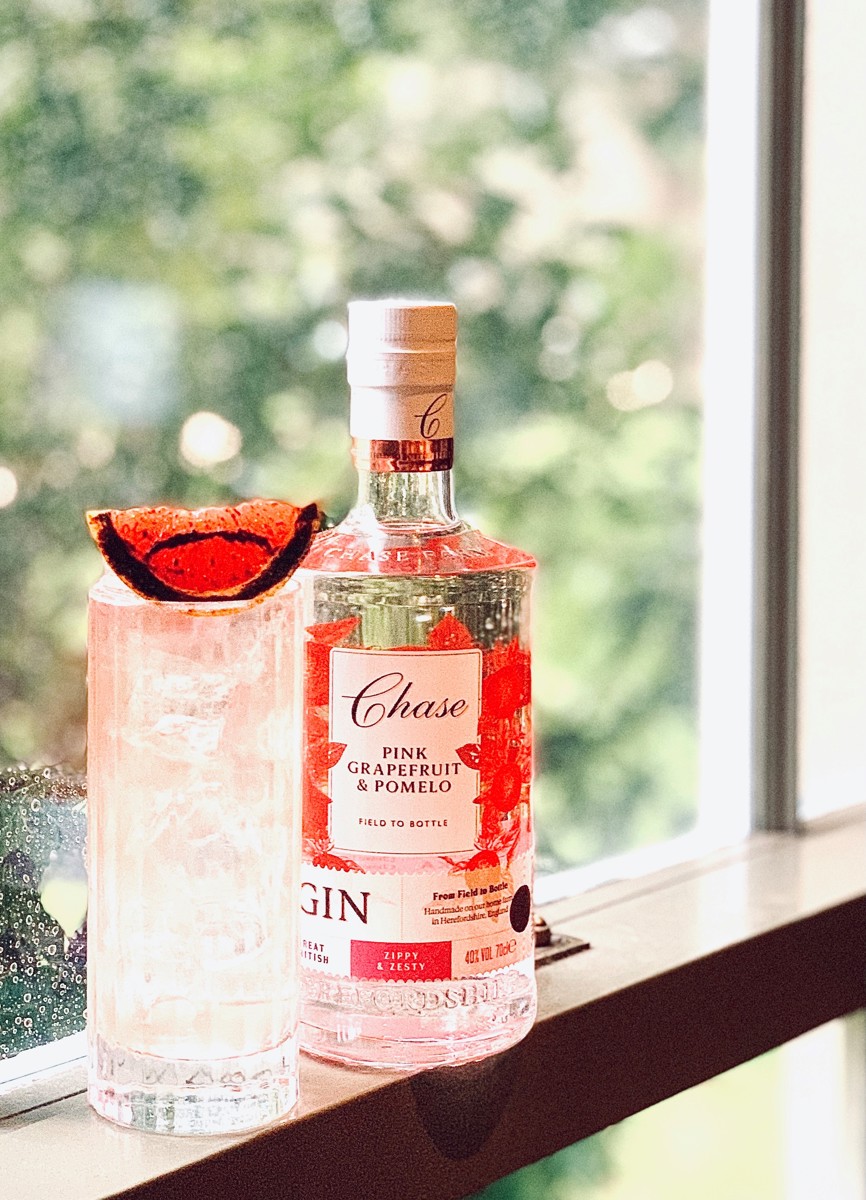 What you'll need:
50ml Chase Grapefruit Gin
25ml Cucumber Shrub
15ml Elderflower Cordial
Top up Tonic/Soda/Lemonade (It's up to you!)
What to do:
Fill your glass with ice and pour 50ml of Chase Grapefruit Gin into a tall glass
Add your cucumber shrub and Elderflower Cordial and top up with tonic, soda or lemonade, give it all a mix and enjoy!
Pour all ingredients into a tall glass over ice and top with a slice of grapefruit.  
Cucumber Shrub – what to do!
Roughly Chop up 1 cucumber, place in a jar or tub and cover with caster sugar, the same weight as your cucumber. 
Leave it in a jar or tub with lid on for 3 days at room temperature.
After 3 days mix the syrupy liquid with same amount of apple cider vinegar and leave it for another 2 days.
Strain and bottle the shrub.
(Shelf life 1 month)
Enjoy! If you want to see more recipes like this, sign up to our newsletter here.