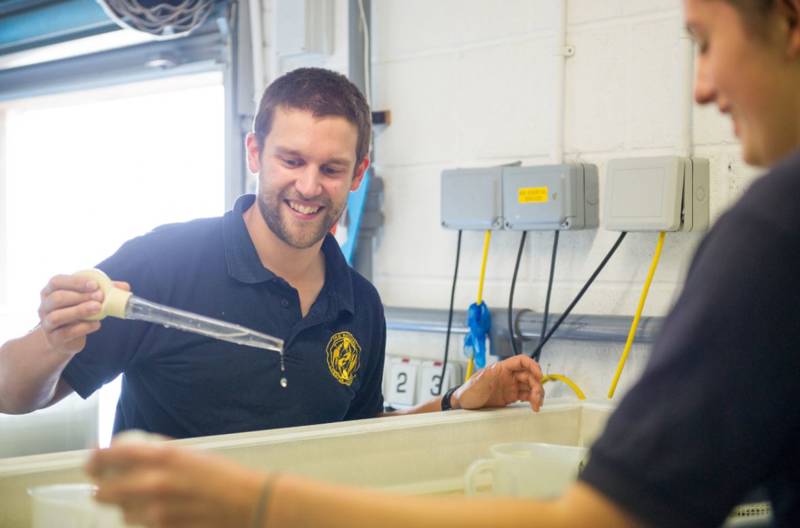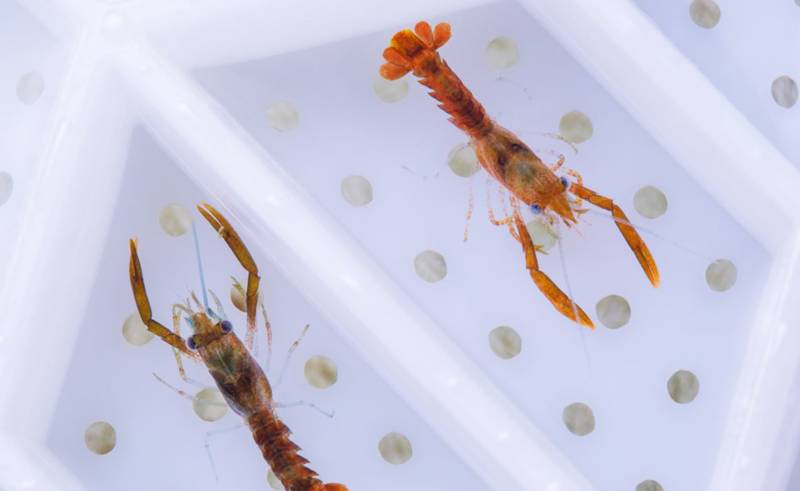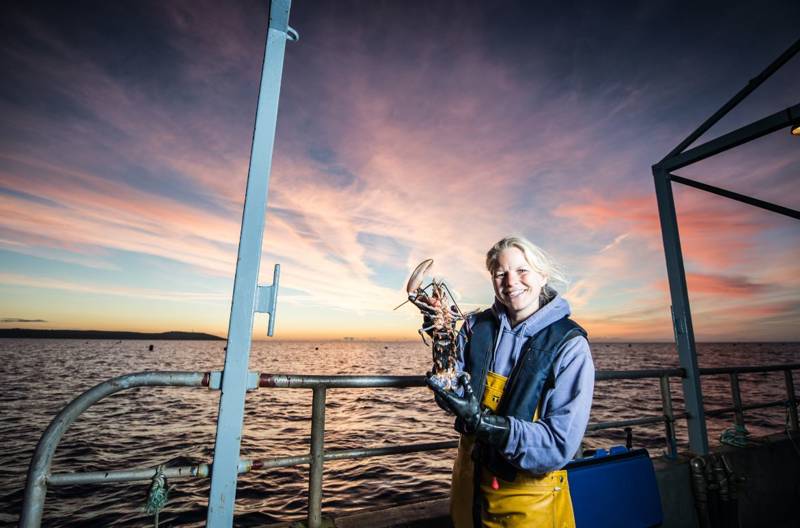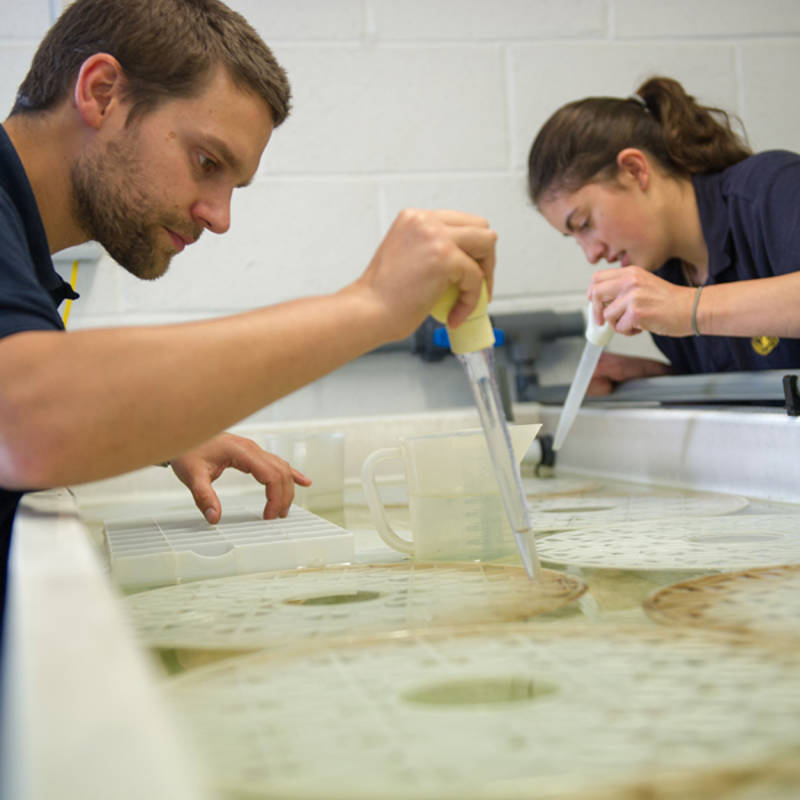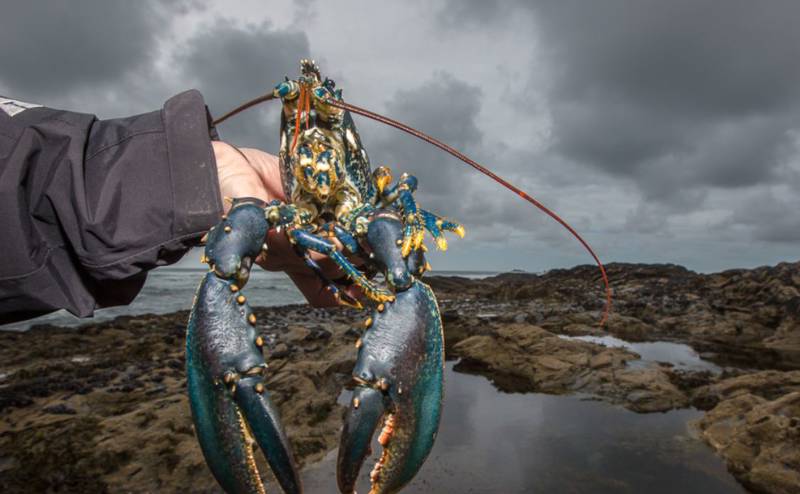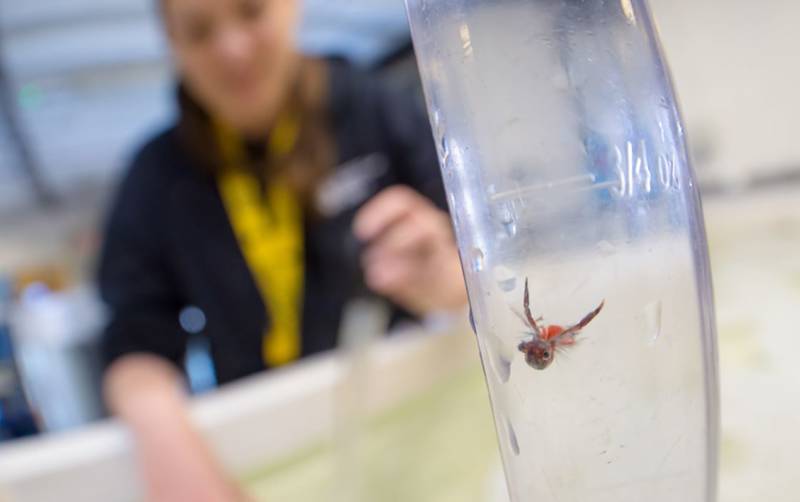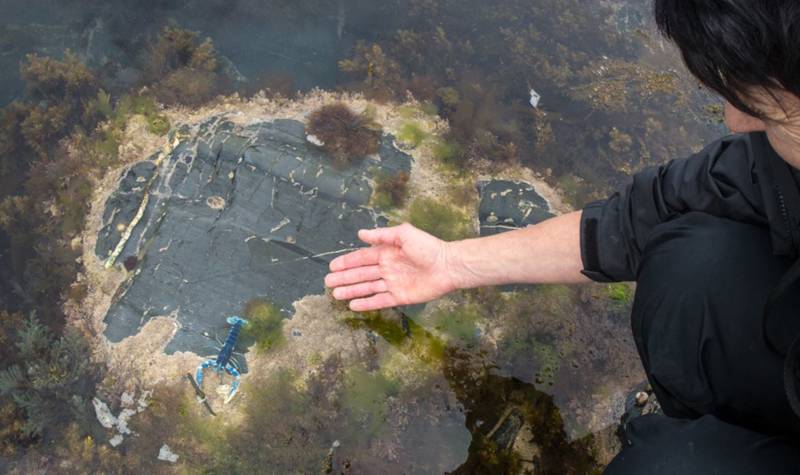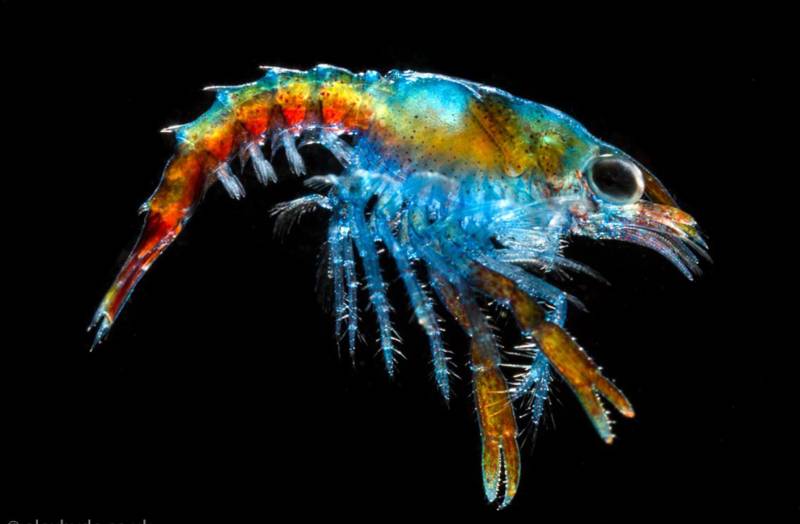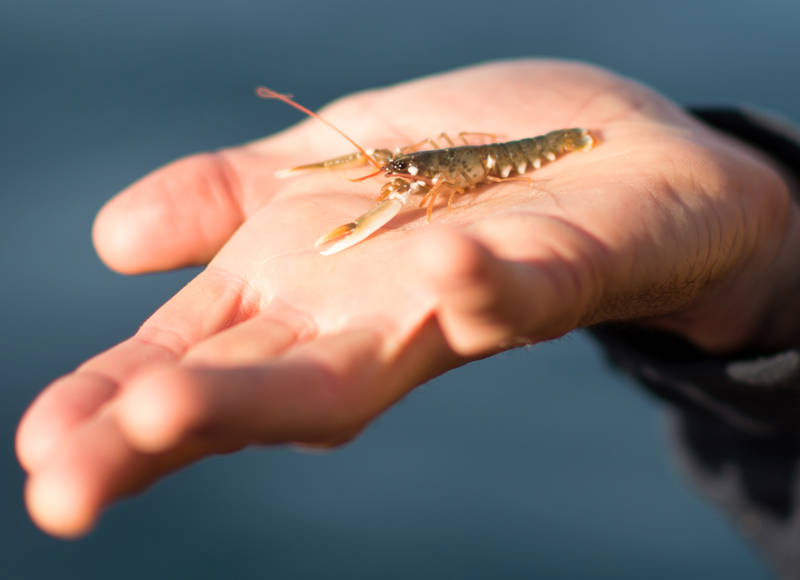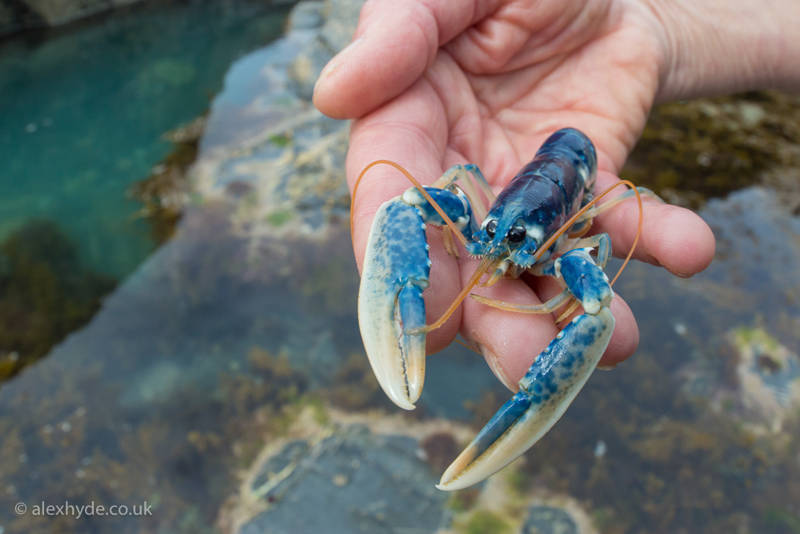 The National Lobster Hatchery is a marine conservation, research and education charity based in Padstow, who have established themselves as a centre of expertise in marine science on a global scale. At THE PIG-at Harlyn Bay we work with The National Lobster Hatchery to support the 'Buy One – Set One Free' campaign where for every lobster sold at The Lobster Shed, we will donate £1 to the campaign.
By supporting our local fisherman and using local lobster we are reducing their food miles – when they could have been headed for London or exported directly to Spain and France. The National Lobster Hatchery also have a Visitor Centre in Padstow so you can learn all about their work and meet the lobsters. We got talking to the team at The National Lobster Hatchery to find out more about the amazing work they do.
Tell us about The National Lobster Hatchery, its history what it is all about…
The NLH is a small (yet mighty!) marine conservation research and education charity,  that aims to help conserve native lobster populations and ultimately protect the long term future of our vulnerable marine species, our seafood industry and all who rely on it.
Established in 1998 and after an enormous amount of dedication and work by founding Chairman, Mr Edwin Derriman M.B.E. (Chief Fisheries Officer for Cornwall) the National Lobster Hatchery was set up, on Padstow's South Quay, in 2000.  The NLH was initiated to help support the sustainability of lobster stocks around Cornwall and the Isles of Scilly as a proactive response to a noted stock decline around the late '80s and early '90s. This was also set against the backdrop of complete collapse of lobster stocks in the 60's in Scandinavia and parts of the Mediterranean, where they have failed to recover to this day. The NLH was awarded charitable status in 2004 and gained accreditation as a social enterprise in 2009. It has come an incredibly long way since it first opened its doors to visitors in August 2000, and its progress and achievements to this day are both ground-breaking and of global significance.
The NLH is a 'multi award-winning charity' and has received numerous awards for its charitable achievements and innovation. Its pioneering work involves education and research outputs, coupled with a unique and innovative lobster stock enhancement programme. This innovative conservation programme involves raising baby lobsters at the hatchery until they reach a life stage at which they are better able to survive in the wild, at which point they are released into our native waters with the help of local fishermen and dive schools, helping to replenish natural stocks.
Lobster populations are incredibly important, they perform a valuable ecological service within marine ecosystems are they are of huge social and economic importance to us. The European lobster is a very vulnerable species however as its high-value results in intense fishing pressure, which coupled with low recruitment success (low survival rates of offspring), makes them very susceptible to stock collapse. A female lobster can carry in the region of 4,000 to 40,000 eggs but only one of these eggs is expected to survive in the wild, as the tiny lobster larvae are born underdeveloped and receive very little post-birth care. They are basically dispersed into the marine environment with a flick of the mother lobsters tail and left floating around as 'fish food'! The NLH's conservation programme helps improve this survival rate dramatically, making a notable difference by helping to protect fragile lobster larvae from predators (including each other!) and providing all they need when they are at their most vulnerable. To date, over 270,000 juvenile lobsters have been raised and released by the NLH to help conserve vulnerable stocks (predominantly released around the Cornish Coast).
It's all about education…
The NLH's education programme focuses on raising awareness of the sustainability issues associated with coastal fisheries, promoting traditional and novel fisheries management tools and highlighting the importance of consumer choice. The NLH formally educates people from pre-school to postgraduate. As well as contributing to University courses available nearby, the charity offers student placements and engages postgraduate students from various universities in its research program. The NLH IS one of few marine conservation centres open to visitors and it receives around 46,000 visitors a year. As well as seeing the progression of a lobster from egg to adult and learning about the hatchery's conservation and research work, visitors can learn about the wider marine environment, the importance of fisheries to our coastal communities, the impact of those fisheries on the environment and the relevance of fisheries management.
We focus on research and development….
The NLH's research work focuses mainly on two key areas: assessing the effectiveness of lobster stocking programmes and developing techniques for lobster culture. This includes the establishment of a population model for local lobster populations and an assessment of the appropriateness of genetic markers as a tool to measure the program's contribution to catches. The charity is also focusing efforts on in-house research and development work. These are projects specifically designed to improve the implementation of stock enhancement techniques. The overarching aim of this work is to create an overall improvement in the production of juvenile lobsters, their fitness and their unit costs of production. This includes improving husbandry techniques, improving our understanding of the nutritional requirements of the European lobster, gaining a better understanding of the implications of disease and improving juvenile health and behaviour, developing effective release systems and developing artificial habitats for promoting post-release survival.
The NLH's mission is a very proactive one: as well as helping to conserve vulnerable stocks its developing techniques that will help enable us to restock a fishery should it experience collapse. This mission is becoming increasingly important, not just in the UK but as a model for fisheries and coastal community management worldwide. With more than 75% of global fish stocks either over-exploited, fully exploited, depleted or recovering, and demand for seafood at an all-time high.
Our work is recognised globally…
As a global centre of expertise, the NLH's work is recognised on the world stage and over 1/2 million (>700,000) visitors have already been educated through the NLH visitor centre about sustainability issues associated with fisheries and how to help resolve them. To date, the NLH has raised and released well over a quarter of a million juvenile lobsters (>270,000) into our coastal waters and they are confident this is having a positive impact on the sustainability of Cornwall's lobster fishery.
Find out more about the journey of an Eco Lobster at The National Lobster Hatchery here.