We would like to introduce you to something a little different for us…
For the first time at any PIG, this winter at THE PIG-at Harlyn Bay we are inviting you to spend a weekend with us that has been carefully designed to help you slow down the pace, reconnect with nature and just find some time for you.
The "Ground & Grow" weekend escape has been created in partnership by the retreat experts at Cabilla Cornwall, known for their uniquely restorative experiences set amid wild, ancient rainforest on Bodmin Moor.
When?
• 19th-21st January 2024 (2 nights) – from £1,730 for two for double occupancy or £1,250 for one for single occupancy*, click here for Retreat schedule
• 8th-11th March 2024 (3 nights) – from £2,250 for two for double occupancy or £1,695 for one for single occupancy*, click here for Retreat schedule
Guest speakers...
We are excited to welcome three brilliant guest speakers and authors to be a part of our Ground & Grow retreat series. Selected by us for their unique and inspiring take on nature connection you can enjoy talks from:
You'll stay in serious comfort at THE PIG-at Harlyn Bay where you'll be nourished with seasonal food from our local suppliers and Kitchen Garden produce. Enjoy a three-course welcome feast and an inspiring guest speaker sharing stories over supper.
Spend the day at Cabilla Cornwall and wander through their private, ancient woodland with founders Lizzie and Merlin Hanbury-Tenison. Find inner calm and tranquillity through a gentle yoga class in their contemporary barns space, set to a bespoke, live classical music arrangement with expert retreat facilitator Pippa Richardson. Plant your own tree as part of their Thousand Year Trust project and then float back to Harlyn Bay to melt into a Potting Shed spa treatment.
Go wild swimming from Harlyn Bay beach, warming up in the beachside sauna hut, and then spend the evening with a book by the fire, rounding off each day with a Kitchen Garden cocktail, a deep bath and good nights' sleep. 
What's included?
• Hosting by the teams from THE PIG and Cabilla Cornwall
• Accommodation at THE PIG-at Harlyn Bay
• Nourishing group meals from THE PIG-at Harlyn Bay Chef
• An after dinner talk from a guest speaker
• Morning at Cabilla Cornwall, including x 1 hour movement and meditation session, private guided tour of Cabilla Cornwall's ancient temperate rainforest, and tree planting
• Group wild swim from Harlyn Bay beach and use of the beachside Sauna
• Group Kitchen Garden tour (3 night retreat)
• Kitchen Garden cocktail tasting (3 night retreat)
• Plenty of down time
• 20% off Potting Shed treatments during weekend
About Cabilla Cornwall
What if the outside world could repair our inside world? This is why Cabilla started.
"We both experienced mental illness that affected us deeply, Merlin as a British Army Major who had a nervous breakdown due to PTSD in 2017 and Lizzie as a corporate executive and entrepreneur who suffered with burnout in 2015 and post natal anxiety after the birth of our first daughter. Getting outside and being in nature was a life-changing part of our journey.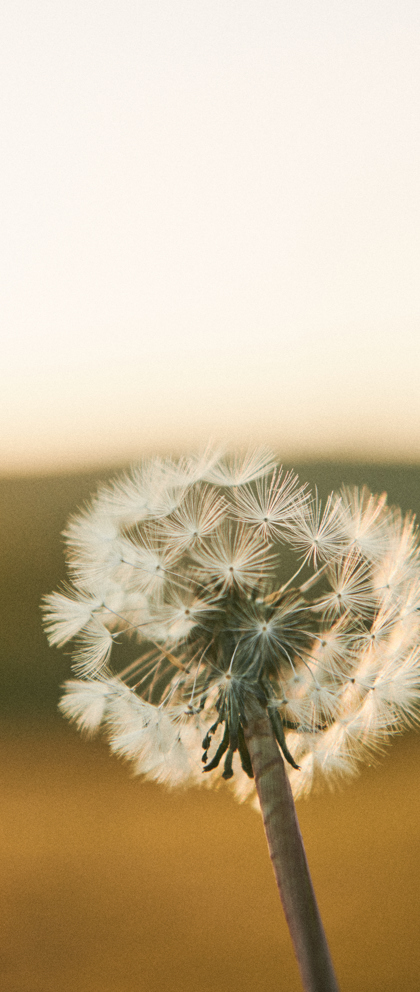 About Cabilla Cornwall
On moving to Cornwall in 2019, as our restoration efforts here were gaining momentum, we realised that we didn't just want Cabilla to be a place of ecological balance. We wanted people to come here and find balance in their minds and bodies too, sharing our guardianship of this once private land.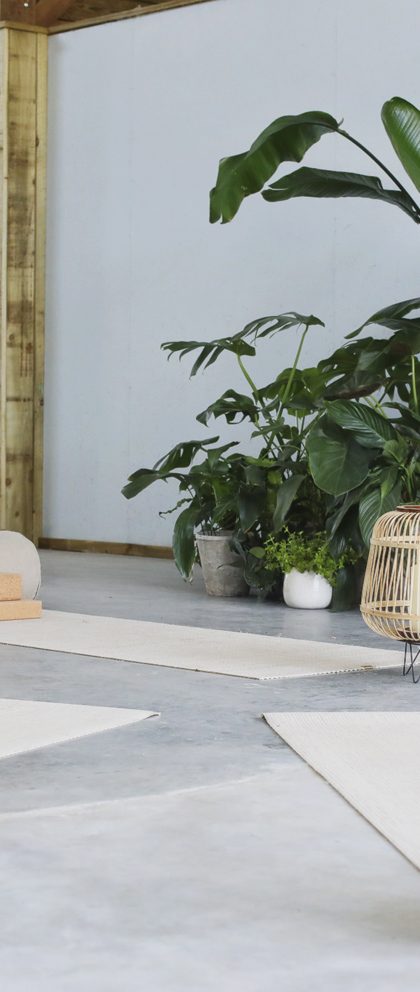 About Cabilla Cornwall
Here at Cabilla, we are dedicated to connecting people with the restorative powers of nature.  The space we have created is an embodiment of this ethos; with an ancient and rare Temperate Rainforest and peaceful wildflower meadows - paired with contemporary spaces and quiet luxuries - all amid ancient and undisturbed nature. At their heart, our retreat concepts have been designed to enable deep human connections between you, others and nature. We can't wait to welcome you here."
Merlin & Lizzie Hanbury-Tenison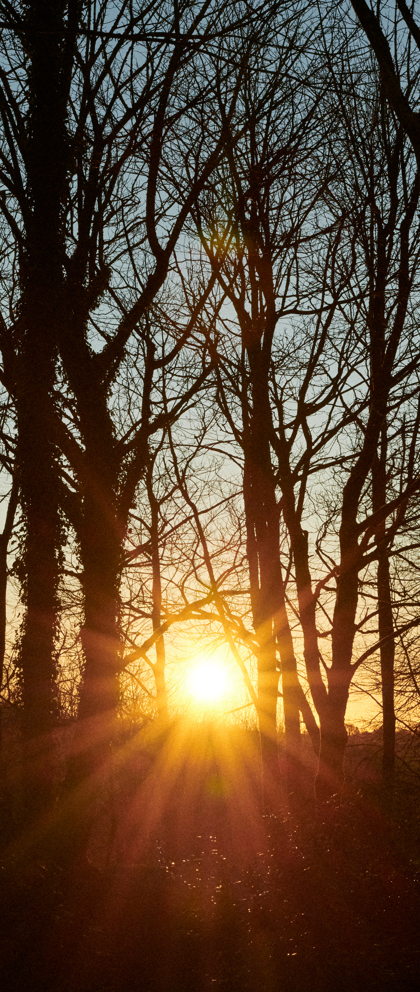 *Terms and conditions
Booking & Cancellation Policy
Full pre-payment required at the time of booking
Fully refundable until 4 weeks prior to arrival for cancellations
This includes accommodation at THE PIG-at Harlyn Bay, a welcome feast, all meals – including tea/coffee/juices and included cocktails, guest speaker talks and sessions, transfers to Cabilla Cornwall, an expert led yoga and meditation class, a private ancient rainforest tour, a tree planting experience, wild swimming and Harlyn Bay sauna experience. Potting Shed treatments not included but are available during your stay with a 20% discount. Does not include additional beverages.
Two Night Retreat (January)
Two night's accommodation in a room with a bath (Comfy Luxe or above)
Full Breakfast each morning – with coffee/tea and breakfast table drinks included
Welcome gift in room
Potting Shed treatments are not included but available during the weekend with a 20% discount
Harlyn Bay Sauna available to guests of the retreat with a WINTERBREAK23 discount throughout the weekend, in addition to the pre-booked session on Day 3 (speak to Reception team to book)
Any additional beverages not mentioned, to be paid as taken
Day 1:

Welcome tea/coffee and home made cakes on arrival
3 course 25 mile menu supper hosted by the founders of Cabilla, followed by an after dinner guest speaker – aperitif included, any further drinks to be paid as taken

Day 2:

Transport to and from Cabilla Cornwall
Welcome tea on arrival
Meditation and Movement class in Cabilla Cornwall's purpose built studio barn
Guided walk in Cabilla's ancient rainforest and opportunity to plant a tree
Light grazing lunch at THE PIG-at Harlyn Bay – water and juice included
Kitchen Garden cocktail aperitif
Family feast-style supper – drinks to be paid as taken

Day 3:

Guided walk to Harlyn Bay beach and wild swimming – with lifeguard
Pre-booked Harlyn Bay Sauna experience
Farewell lunch
3 Night Retreat (March)
Three night's accommodation in a room with a bath (Comfy Luxe or above)
Full Breakfast each morning - with coffee/tea and breakfast table drinks included
Welcome gift in room
Potting Shed treatments are not included but available during the weekend with a 20% discount
Harlyn Bay Sauna available to guests of the retreat with a WINTERBREAK23 discount throughout the weekend, in addition to the pre-booked session on Day 3 (speak to Reception team to book)
Any additional beverages not mentioned, to be paid as taken
Day 1:

Welcome tea/coffee and home made cakes on arrival
3 course 25 mile menu supper hosted by the founders of Cabilla, followed by an after dinner guest speaker – aperitif included, any further drinks to be paid as taken

Day 2:

Transport to and from Cabilla Cornwall
Welcome tea on arrival
Meditation and Movement class in Cabilla Cornwall's purpose built studio barn
Guided walk in Cabilla's ancient rainforest and opportunity to plant a tree
Light grazing lunch at THE PIG-at Harlyn Bay – water and juice included
Informal group supper – drinks to be paid as taken

Day 3:

Guided Kitchen Garden tour for the group with THE PIG team
Guided walk to Harlyn Bay beach and wild swimming – with lifeguard
Pre-booked Harlyn Bay Sauna experience
Light grazing lunch at THE PIG-at Harlyn Bay – water and juice included
Kitchen Garden cocktail aperitif and tasting with THE PIG bar team
Family feast-style supper – drinks to be paid as taken

Day 4

Guided coastal walk and meditation session on Harlyn Bay beach, with hot chocolate
Farewell lunch