May is one of the best months in the garden, and with lockdown forcing us to stay at home we are excited that so many seem to be turning to their gardens for home grown produce with many families discovering it's a hobby that appeals to all ages. Spring is the perfect time for sowing vegetables, which means that April and May are historically our busiest months.
Roseanna, Head Kitchen Gardener, THE PIG-on the beach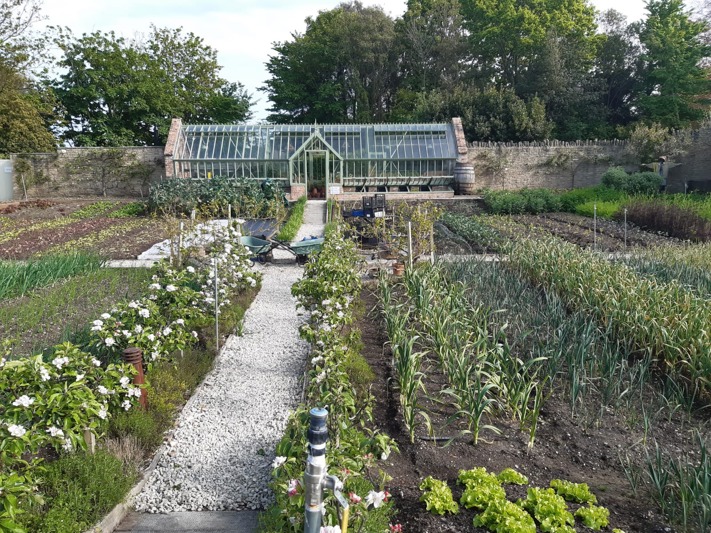 This May at THE PIG-on the beach we will be will be planting out the squash, cucumber and courgette seedlings that are currently in the green house. We have plenty of produce being harvested by our kitchen garden teams across THE PIGs and currently that fruit and veg is being given to the elderly, vulnerable and NHS workers in each of THE PIGs' local villages. We have been busy taking our weekly harvests of lettuce leaves, winter chard, baby onions, sprouting broccoli, pea shoots, broad bean leaves and herbs to Swanage Food Bank and to our local church who distribute veg and egg boxes to the most vulnerable in Studland.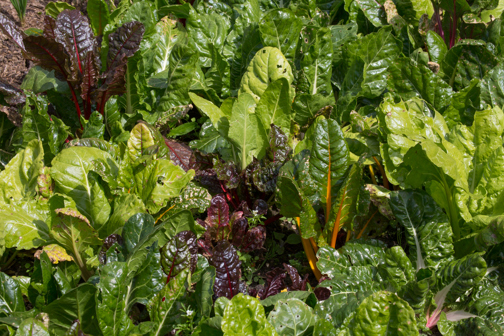 We will be continuing to sow beetroots, chards, lettuces and carrots that would usually form staple parts of THE PIG spring and summer menus, and if they are still needed we will be offering them up to our local lockdown initiatives in each of our local villages.
Over the years we've found that gardening at THE PIGs creates endless entertainment for children and adults alike as crops such as sweetcorn, courgettes, cucumber, beans and peas involve planting larger seeds, making the cultivation process much easier and good natural fun. With most of these particular veggies, once they're producing, you just keep on picking through the season and the plant will keep on cropping. If you've got a bit of space at home in your garden we'd recommend planting a few of these seeds with the kids and they can then watch them grow and become mini-green fingered enthusiasts from a really early age. If space is an issue, windowsills can be good, but temperature fluctuations by windows can be extreme, so you'll need to move plants if it's unseasonably hot or cold.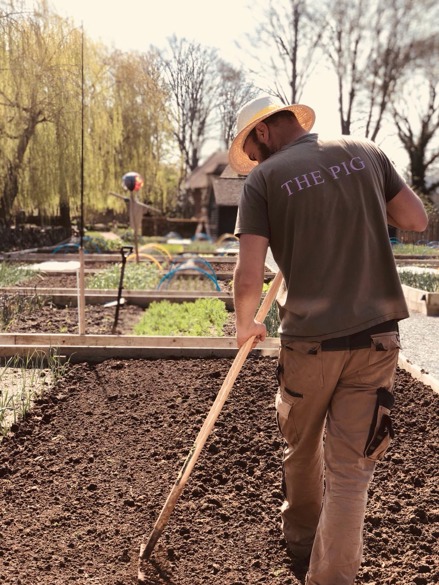 Whilst you might not have a garden big enough to grow veggies, herbs are a great place to start as they can be grown in very little space - in pots or grow-bags. As you cut them they keep coming back and herbs enhance every dish being rustled up as we all become expert home cooks. A surprisingly good tip for planting seeds is to cut a loo roll tube into 5cm (2inch) sections, place in a tray and fill each one with compost - et voilá, instant modules. Many herbs can be sown in April indoors (either keep them in the house or in a sheltered area outside) and then you can plant them out into your bigger pots in May. Basil, rosemary, mint and coriander are all staples of endless summer recipes. For growing tips and further kitchen garden stories see THE PIG book, Tales & Recipes from the Kitchen Garden and Beyond.

Gardeners, I think, dream bigger dreams than emperors. – Mary Cantwell

Weeds are flowers too, once you get to know them. – A.A. Milne, 'If I May' Miniature Masterpieces (30 Oct. 2015)

A garden is always a series of losses set against a few triumphs, like life itself. – May Sarton (2014). "At Seventy: A Journal", p.53, Open Road Media

When the world wearies and society fails to satisfy, there is always the garden. – Minnie Aumonier

The glory of gardening: hands in the dirt, head in the sun, heart with nature. To nurture a garden is to feed not just on the body, but the soul. – Alfred Austin "Growing with the Seasons: A Sharing of Insights Into the Creative Aspects of Organic Gardening". Book by Frank Giannangelo and Vicky Giannangelo, July 1, 2008.

There are no gardening mistakes, only experiments. – Janet Kilburn Phillips