THE PIG: Tales & Recipes from the Kitchen Garden & Beyond
If you have ever wondered what the secret is to our crispy pork crackling or those moreish tobacco onions, pondered at our pig-keeping and plant-potting, mused at our many varieties of mint and mushrooms or questioned how to make your new favourite cocktail at home… then this one might be for you!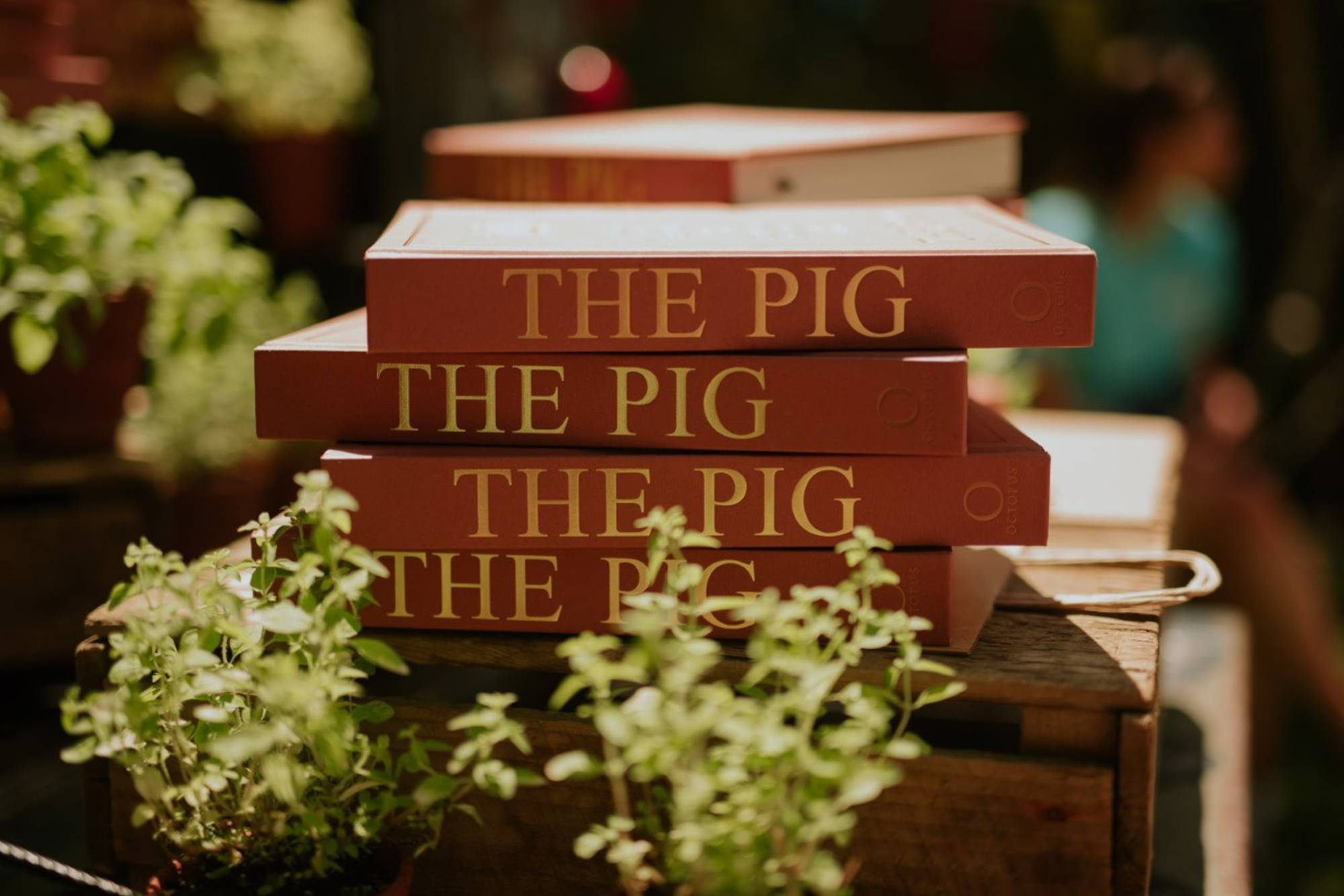 'THE PIG: Tales & Recipes from the Kitchen Garden & Beyond' is our first book about all things PIG! It is packed full of simple recipes, kitchen garden tips and tricks, interior inspirations and home-grown how tos - a perfect pressie for PIG aficionados.
An ode to everything we love, throughout the book we celebrate finding, growing and eating good food, drinking great wine, gathering friends around one big table and unwinding in the PIG way.
Get lost in 10 chapters, from snout to tail with Porkology to festival-feasting at Smoked & Uncut, here's a sneak peek between a few of the pages...
Pickings
"The gardeners have the best jobs. We get to be outside in the fresh air, in nature and the elements." - Ollie Hutson, Head Kitchen Gardener.
Dig into garden tips, growing hacks, facts and recipes from the team behind our Kitchen Gardens.
Tipples
"The very best way to enjoy those exceptional bottles is with the simplest and humblest of foods" - Robin Hutson, the man behind THE PIGs. 
Pairing good wine with cheese on toast, infusing your favourite spirit and garden to glass cocktails. Read all about the twists on our tipples in THE PIG Book.
Design
"Imagining different characters brings each house alive. We like each of our places to have it's own identity, but because they are all related, they have some things in common too." - Judy Hutson, Interior Design.
Read all about upcycling, mixing and not matching and how to create lived-in, cosy rooms filled with interesting stuff that doesn't cost an arm and a leg. 
Classics
"A right old eton mess - the clue's in the name! You're going to smash up the meringue whatever happens, so it doesn't matter if it's too soft or a bit wonky!" - Lex, Group Kitchen Coordinator.
Hear from the minds behind the menu all about cooking the pig-way, including how to throw together Kamil's everything sandwich!
The perfect pressie for PIG aficionados
Pick up a copy for your nearest and dearest to commemorate and celebrate good times spent at one of our PIGs. 
Treating someone to a stay? Yourself or your loved one can also take a piece of THE PIG home with you by popping one in with your getaway.
Spotted THE PIG Book on your travels? Or created a home-grown masterpiece that is too good not to share? We love to see your snaps, so don't forget to share them with:
#thepigbook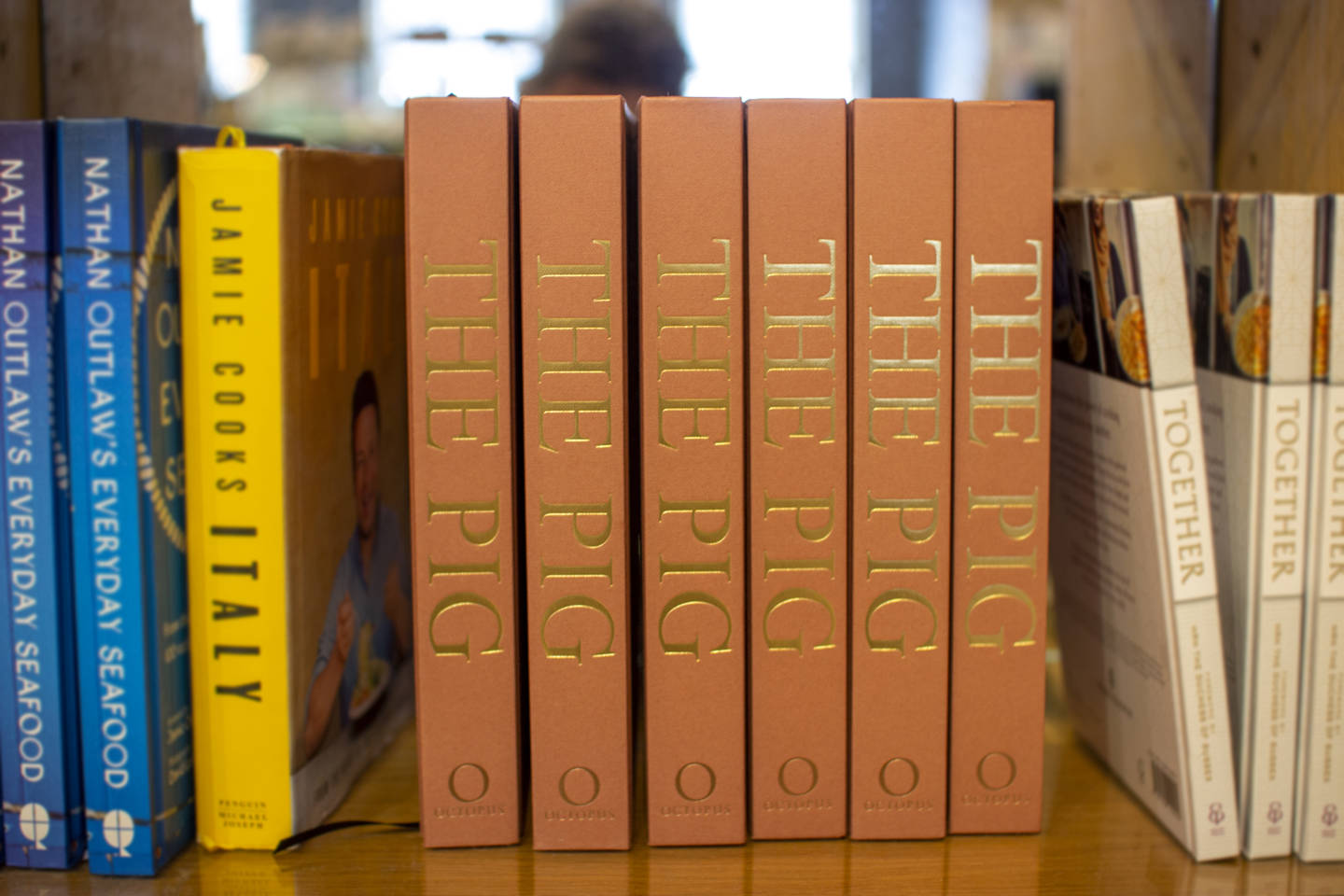 Spotted THE PIG Book on your travels? Or created a home-grown masterpiece that is too good not to share? We love to see your snaps, so don't forget to share them with:
#thepigbook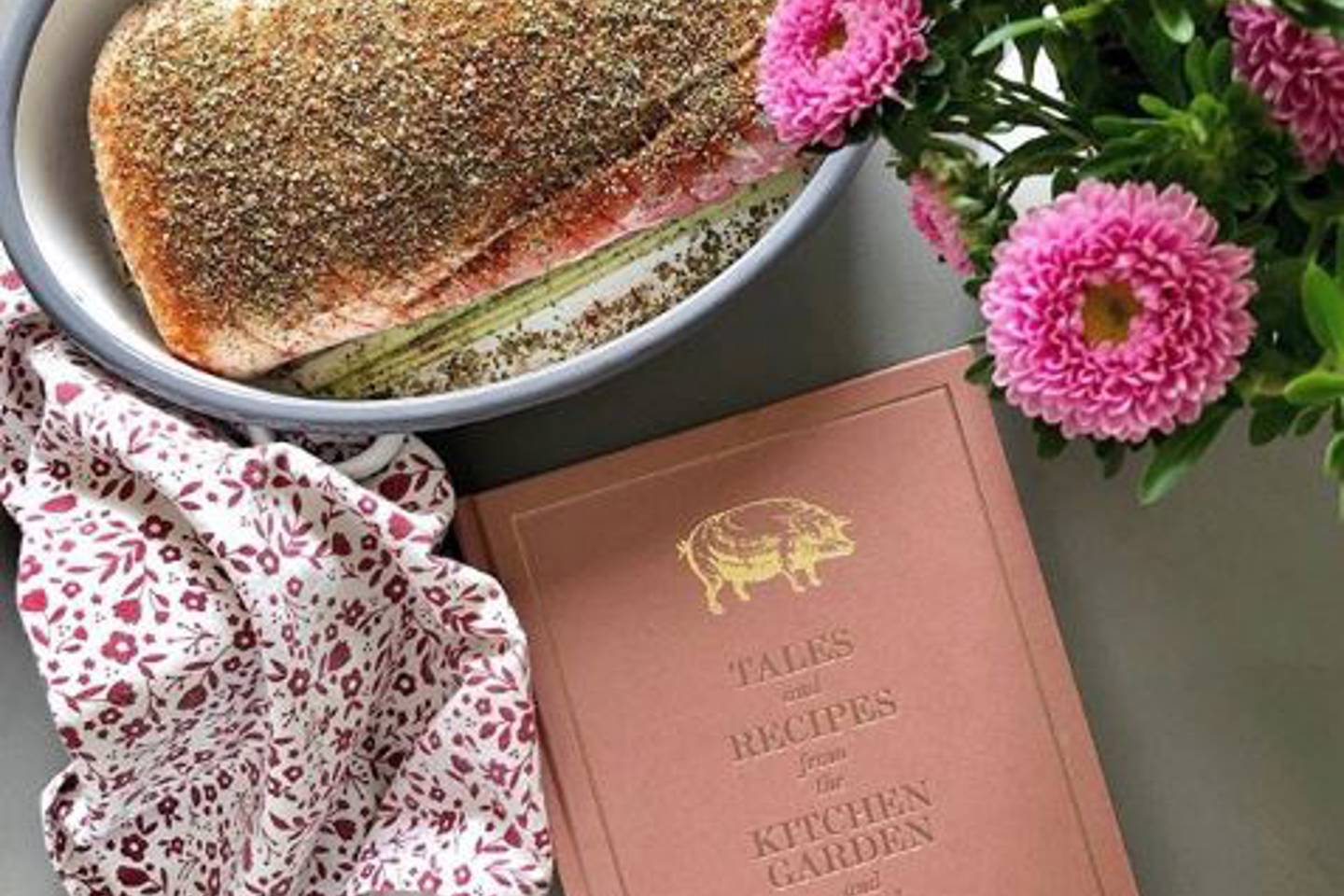 Spotted THE PIG Book on your travels? Or created a home-grown masterpiece that is too good not to share? We love to see your snaps, so don't forget to share them with:
#thepigbook