We sat down with Esme, Reception Supervisor at THE PIG-at Combe, to talk about some of her favourite spots around our patch in East Devon that should be squeezed into your trip!
 Tell us a bit about you…
I'm Esme, I joined THE PIG-at Combe a little over two and half years ago in August 2020 in the Reception Team, and by Autumn 2022 I was promoted to Reception Supervisor.
I've grown up in Devon and I know it's a place that I will call home for many years to come. The vast beaches and rolling countryside offer their own slice of heaven for us locals (those unbeatable pubs help too!). Friends often say to me it's a slower kind of life in Devon and I wholeheartedly agree!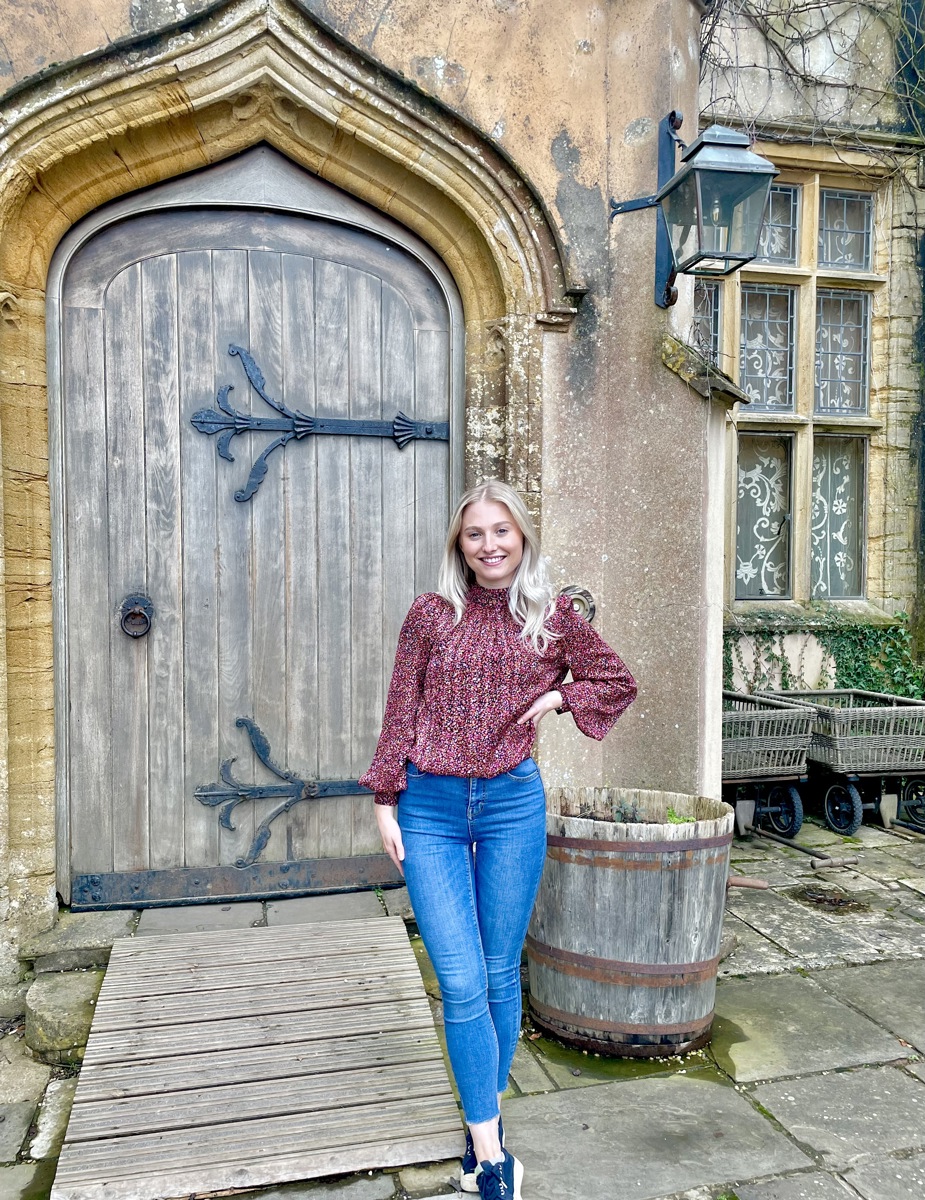 What are some of your favourite places to visit near THE PIG-at Combe?
Heron Farm & Vineyard (2.2 miles)
Heron Farm & Vineyard in Honiton is the perfect post walk spot for a slice of homemade cake and a strong cup of local coffee. If you're after something a little more filling, then their menu is full of fresh, seasonal produce, similar to our own plot-to-plate ethos. During the spring and summer months, they offer tours of their vineyard and orchards, where you can learn all about producing wine in Devon – you can't get much more local than that!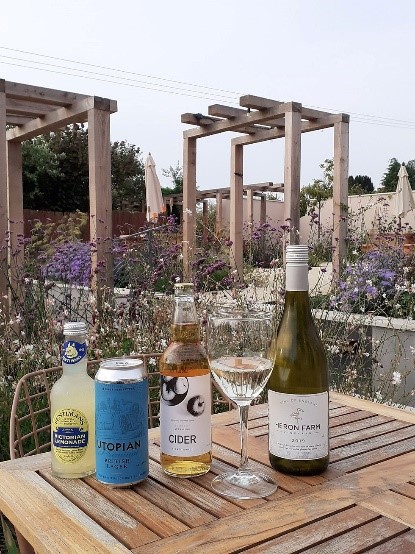 Beer to Branscombe Coastal walk (8.9 miles)
The coastal footpath from Beer to Branscombe is a wonderful way to explore the Coast and the countryside of Devon all in one place. Located just a 25-minute drive from THE PIG-at Combe, Beer is a picturesque seaside town situated on the Jurassic Coast. Starting here, you can walk 3 miles towards Branscombe, a place home to a long sandy beach and cliff top views.
Once you get to Branscombe, you will find a local pub tucked away, the Masons Arms. They make the most of fresh ingredients and serve some of the best local beers and ales, a perfect place for a pit stop to recharge your batteries before walking back!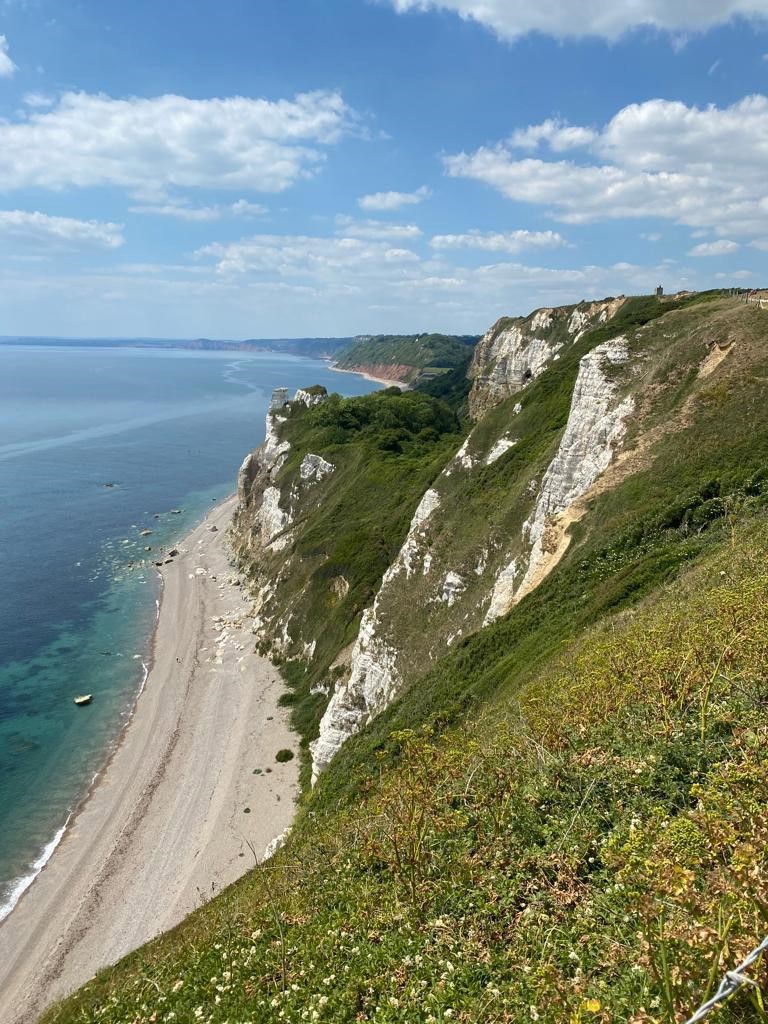 Donkey Sanctuary (7 miles)
Tucked away in the rural hills above the beautiful seaside town of Sidmouth is the Donkey Sanctuary. This is a fantastic charity that rescues all different breeds of donkeys from across the world. In the summer, you can see the donkeys roaming free in the fields, and when the weather is not so nice, they are kept cosy in their barns. Either way, you can come and say hello to the donkeys, and pet them too! When visiting the sanctuary, why not stop in their restaurant for a bite to eat from their local produce menu or treat yourself to some gelato in the spring sunshine!
There are lots of other farms in the local area that look after rescued donkeys, and the charity has even stretched as far as Birmingham and Cyprus. A lovely visit to the Donkey Sanctuary can be paired with a trip into Sidmouth, your classic seaside town. Take a walk along the quint promenade, pop into the characterful shops and cafes, and stroll along the scenic seafront.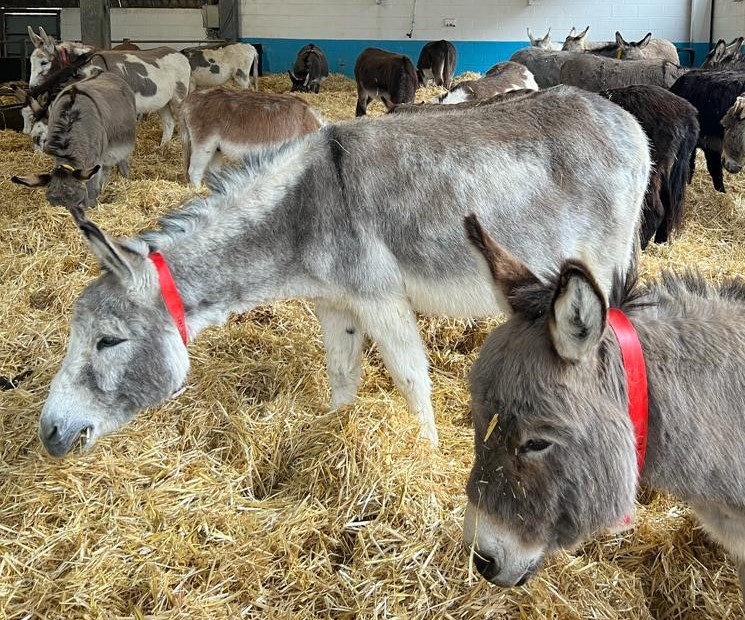 Seaton Wetlands Nature Reserve (10.7 miles)
If you're looking for a great place for all the family, then Seaton Wetlands is perfect. Set around 4km of marshland and along the River Axe, you can spend the day surrounded by nature by walking or cycling the main walkway. You can stop by the Discovery Hut on Saturdays, Sundays, and Mondays to see the things the rangers have spotted around the nature reserve. You can also pick up a bird watching book from here too!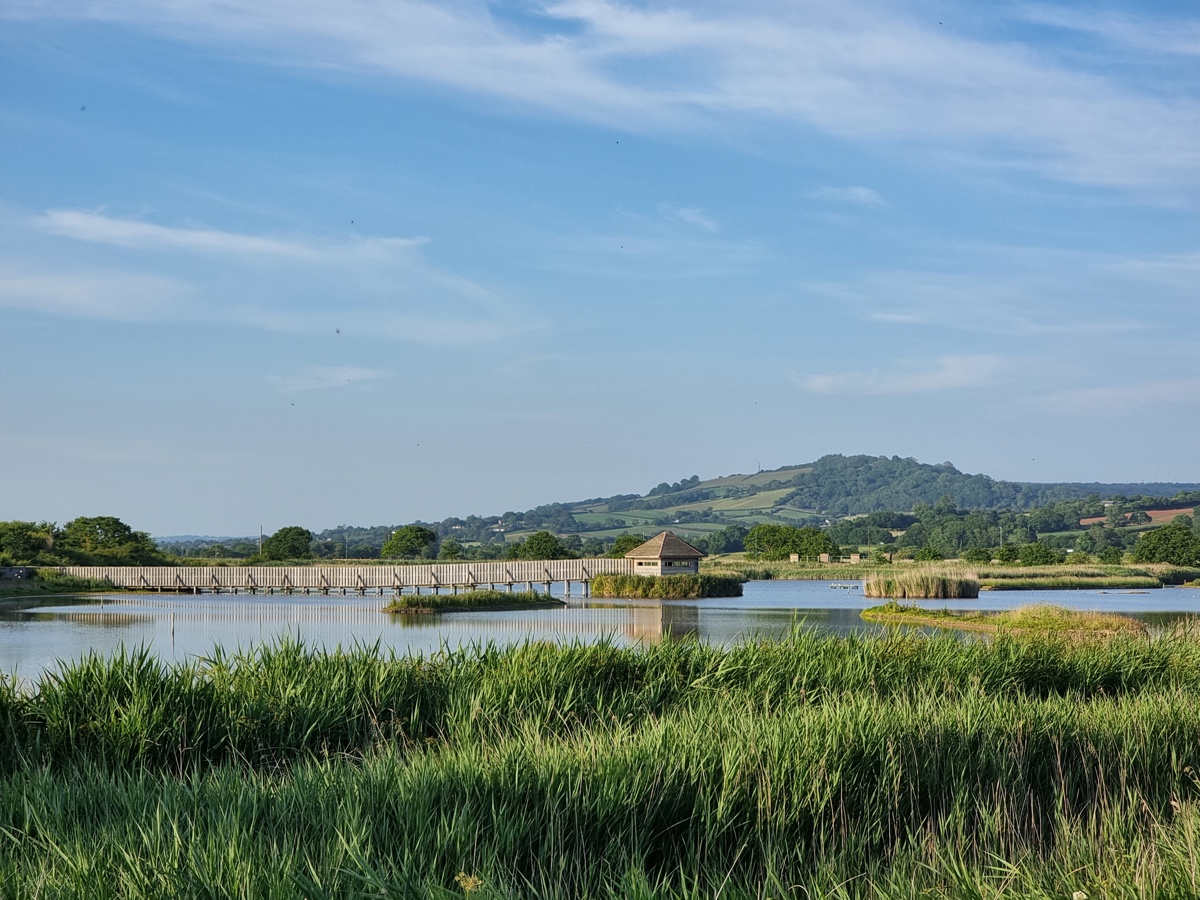 Bicton Park Botanical Gardens (11.7 miles)
Set in the heart of East Devon and just a 25-minute drive along the country roads from THE PIG-at Combe, you will come across Bicton Park Botanical Gardens. This award-winning world heritage botanical garden is open all year around and is wonderful for all our gardening enthusiasts.
This is a great location to explore on your own, or with the whole family. The park is home to many species of plants from around the world, found in the array of specialised greenhouses across the site, like the Palm House or the Tropical House, For the younger ones, they have outdoor and indoor play areas, a miniature farmyard, and a working railway for you to ride.
Find a spot in the 64 acres of beautiful gardens and sit down with a picnic to enjoy the fresh spring air and sunshine. Let us know if you'd like one of PIGnic's to take with you, just ask reception in advance, before you head out for your trip!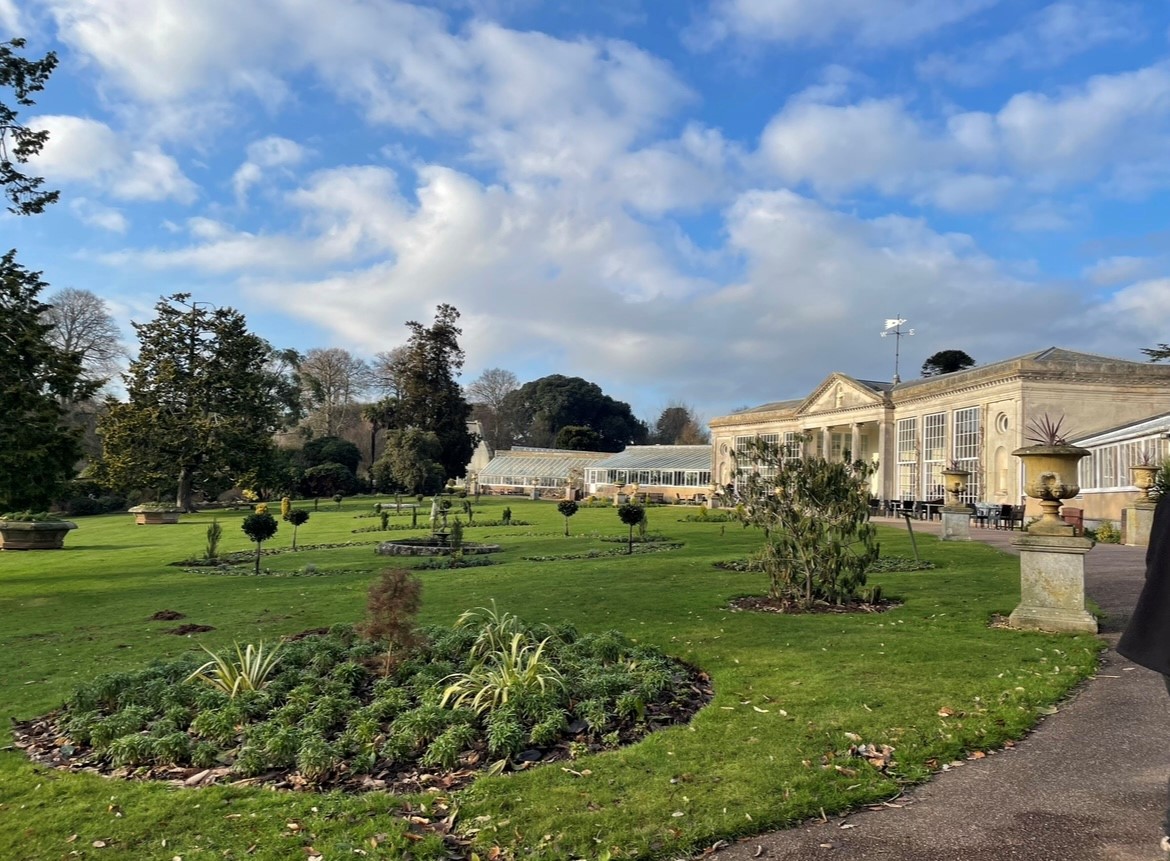 Otterton Mill (12.5 miles)
Set alongside the River Otter in East Budleigh is Otterton Mill, one of Devon's oldest working Mills and one of the UK's oldest businesses. Still milling their own flour and making their own bread, Otterton Mill is a must-see if you want to dive into some of Devon's history and try their delicious traditional cream tea – putting the cream on first, then the jam!
After indulging in some of Devon's best scones, explore their little farm shop where you can purchase produce from the local area, including their own milled flour. If you're anything like me, an afternoon milling around a farm shop is the ultimate guilty pleasure (pardon the pun!).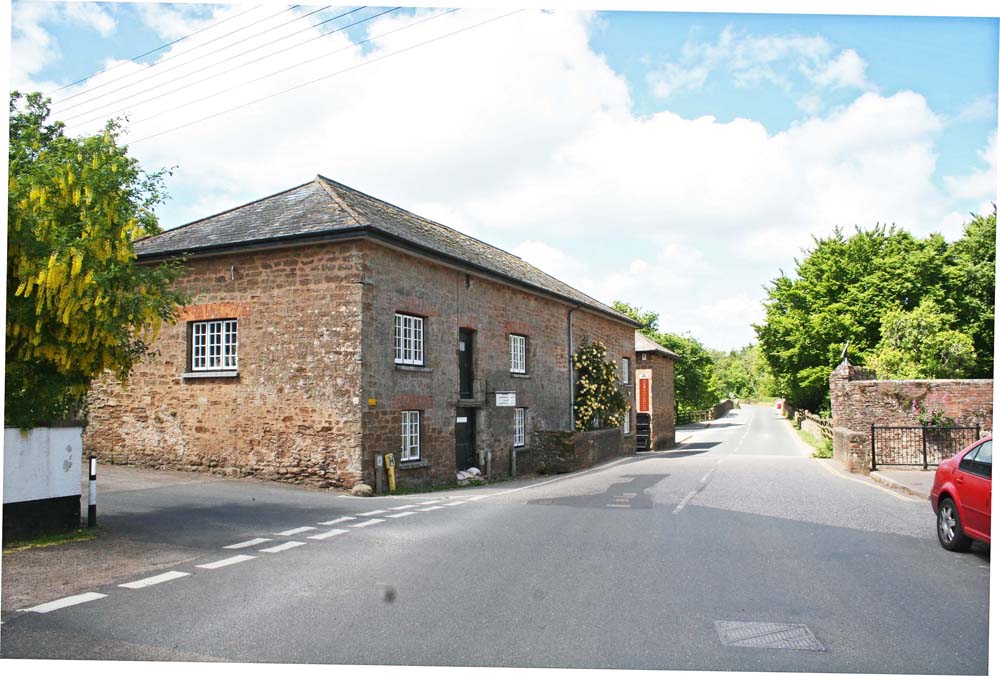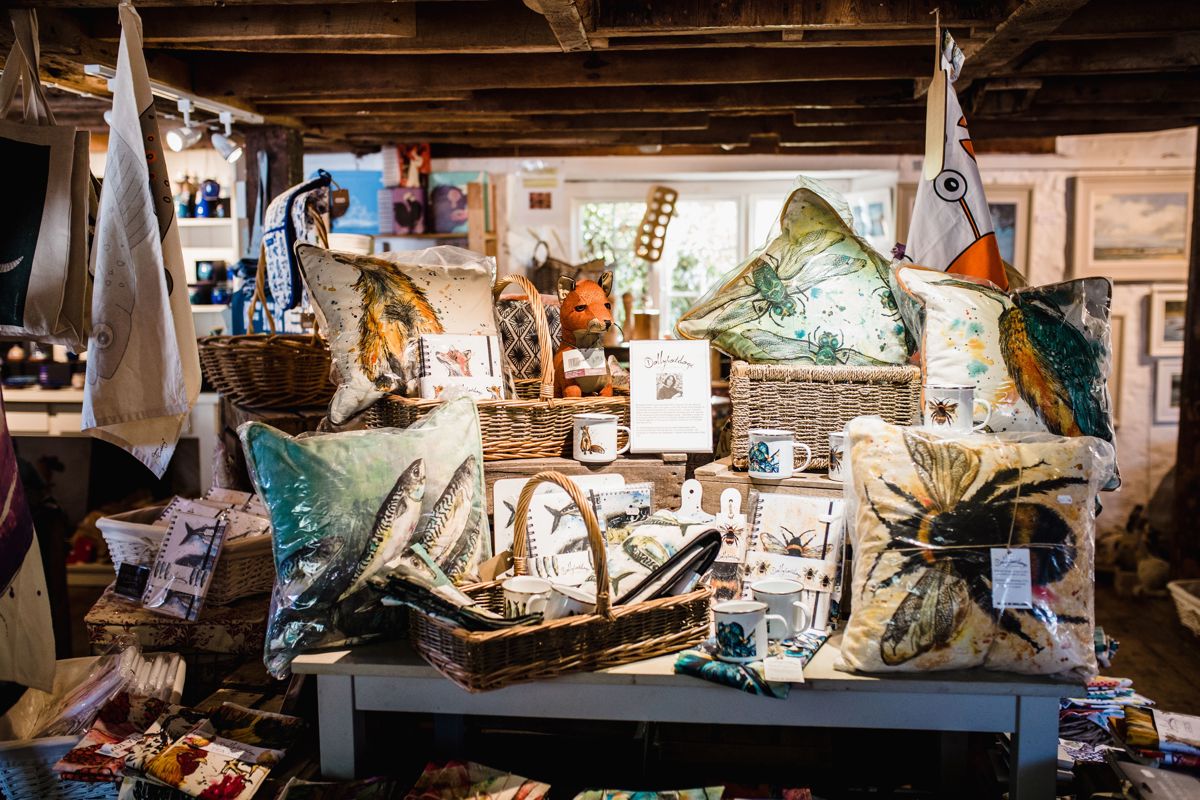 What if you fancy staying a little bit closer to THE PIG-at Combe?
If you fancy staying closer to the hotel, then worry not as THE PIG-at Combe comes to life during springtime. We have so many great events going on at our Devon patch for you to get involved with, to really make your visit to us one to remember.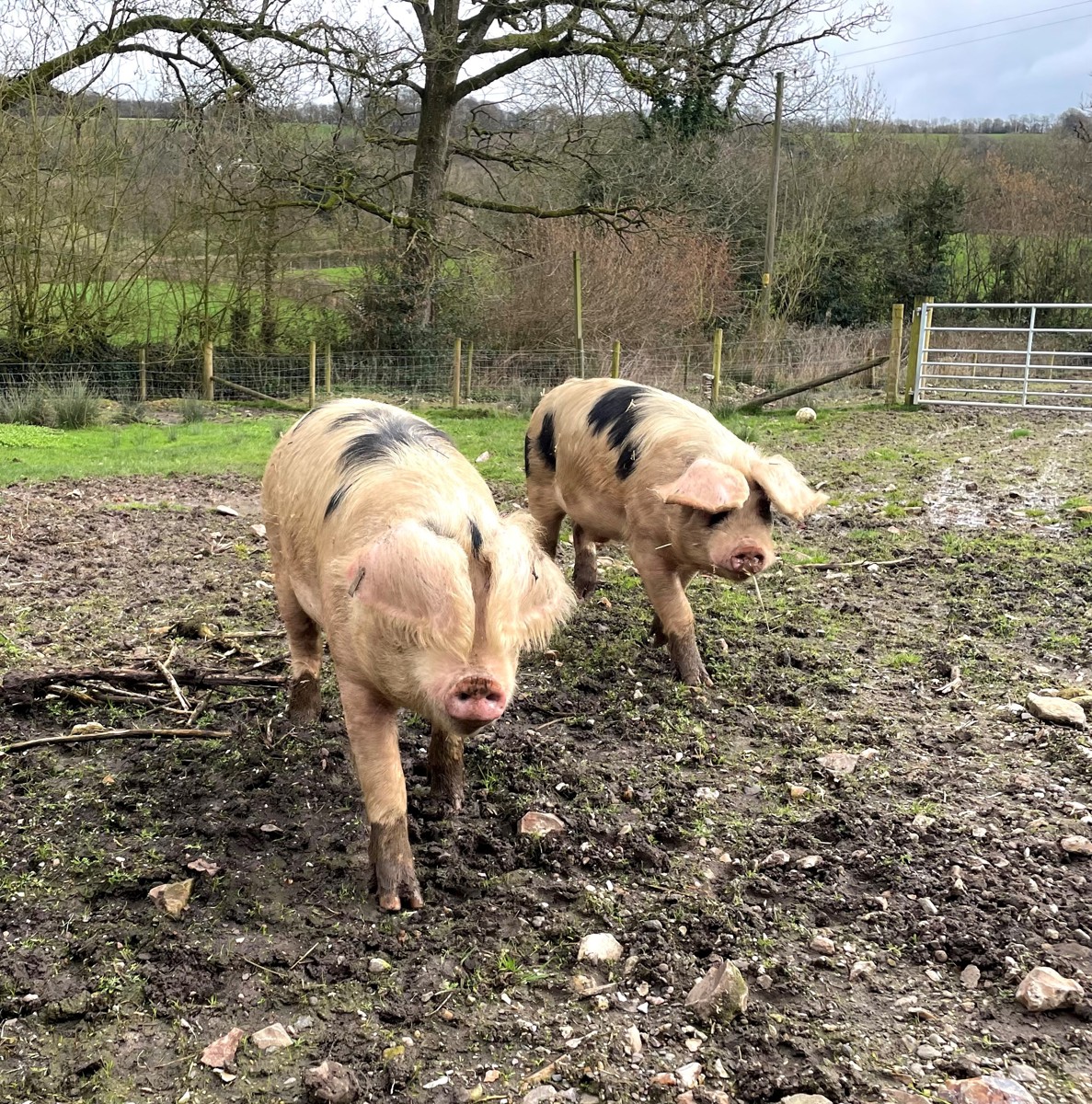 Doorstep walks straight from THE PIG-at Combe
We have some great walks that are right on the doorstep of THE PIG-at Combe, perfect for those looking to stretch their legs. You can take a short 3-mile walk or wander a little further with the 6-mile loop. If you fancy exploring further, you can find a QR code at the reception desk or ask one of the team for a good old fashioned map.
For those that don't fancy venturing too far, grab a pair of Hunter Wellies from reception and take a stroll to our Farm – you might even spot our Kitchen Garden team feeding our Gloucester Old Spot Pigs! Explore Catshays Farm for all it has to offer, from our beautiful Apple Orchard to our five beehives, expanding to 17 in the coming weeks, that'll be home to almost 1 million bees.
Afterward, The Folly will be ready to welcome you back for a well-deserved flat bread and refreshing tipple!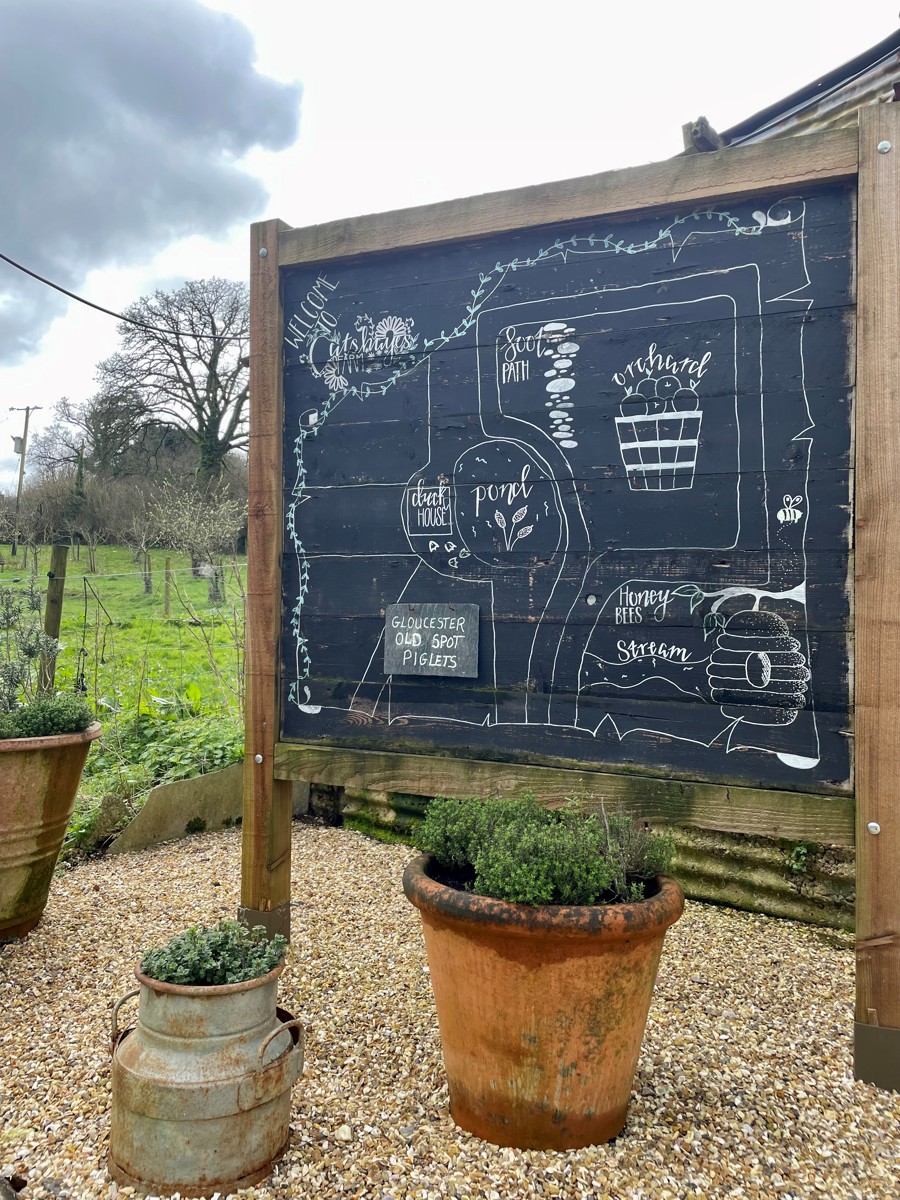 Kitchen Garden Guru's
One thing that puts a spring in our step here at Combe, is getting outside and seeing the new life growing all around. On Tuesday 2nd May, Mark Diacono will be joined by THE PIG's Group Head Kitchen Gardener, Ollie Hutson, for The Perfect Kitchen Garden Workshop. You will spend the morning immersed in all that's growing in the Kitchen Garden and learning all the gardening essentials to grow your own at home. Afterward, you will tuck into a feast in The Folly, which is packed full of ingredients relevant to all you have learned.
To find out more and book your place, please click here.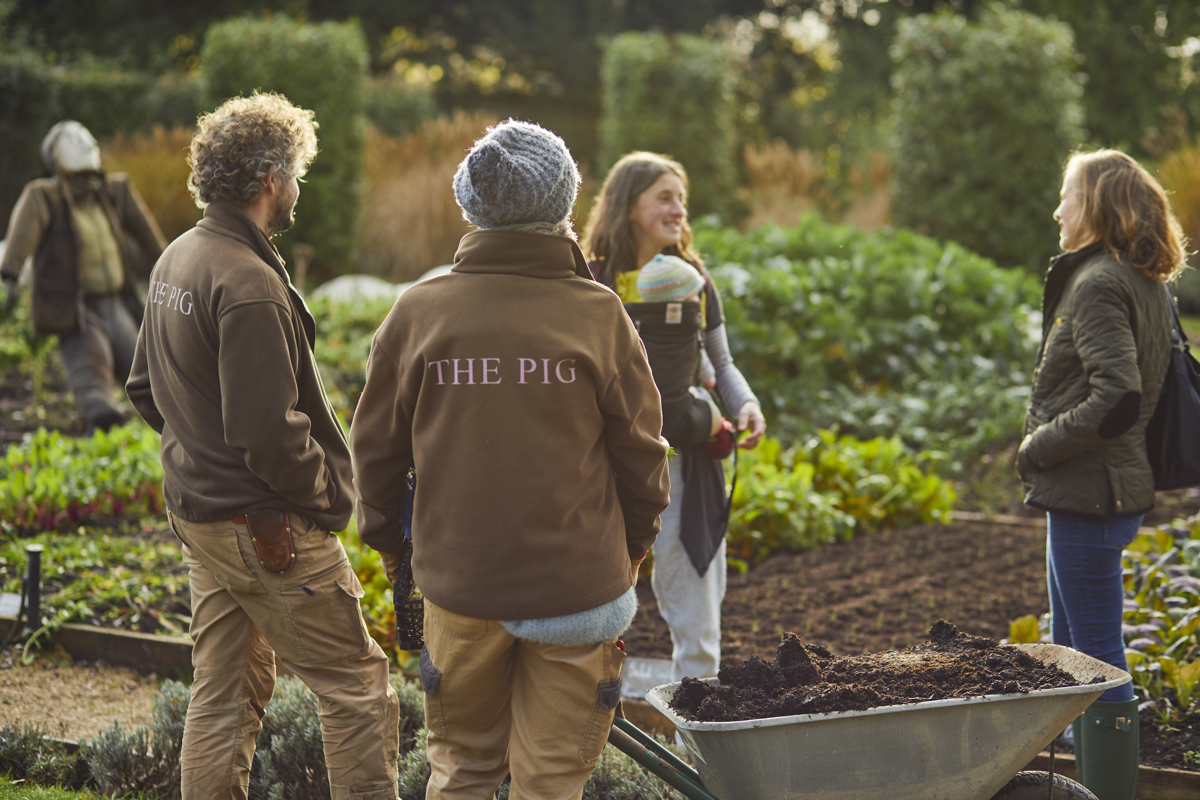 Free Kitchen Garden Tours
Another chance for you to wander our Kitchen Garden and learn about THE PIG's plot to plate ethos, is with our friendly team or Kitchen Gardens on the last Friday of the month, with a free Kitchen Garden tour.
To find out more and book your place, please click here.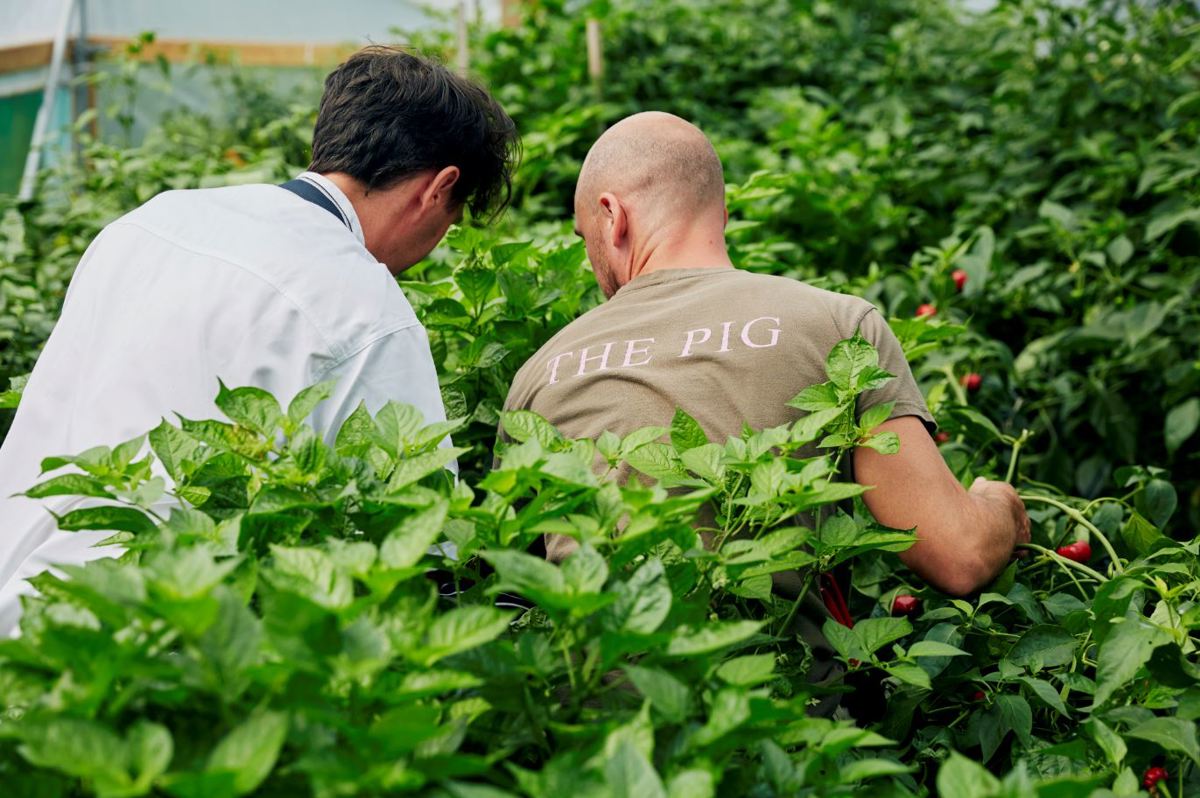 Devon's Vines & Wines Supper
If you want to taste some award-winning Devonshire wine and immerse yourself in fresh local produce, then why not come along to our Devon's Vines & Wine Supper in The Folly on Thursday 18th May.
Head Sommelier at THE PIG-at Combe, Istvan, and Sous Chef at THE PIG-at Combe, Ravid, will be hosting the evening with friends Ben and Caroline Goulden from Swanaford Wine Estate, Exeter, James Lambert and Sarah Massey from Lyme Bay Winery, as they talk you through the dishes and each pairing.
To find out more and book your place, please click here.
Friday Folly Music Nights
For some musical fun, why not join us in The Folly for our Friday Folly Music Night on Friday 19th May! This is a great chance to relax with a tipple in hand, enjoy some local music, and embrace the lighter, warmer evenings. These evenings will be continuing into the summer months, happening on 23rd June and 21st July – name a better way to start a weekend!  
These nights are free to attend, all you need to do is book a table in The Folly here.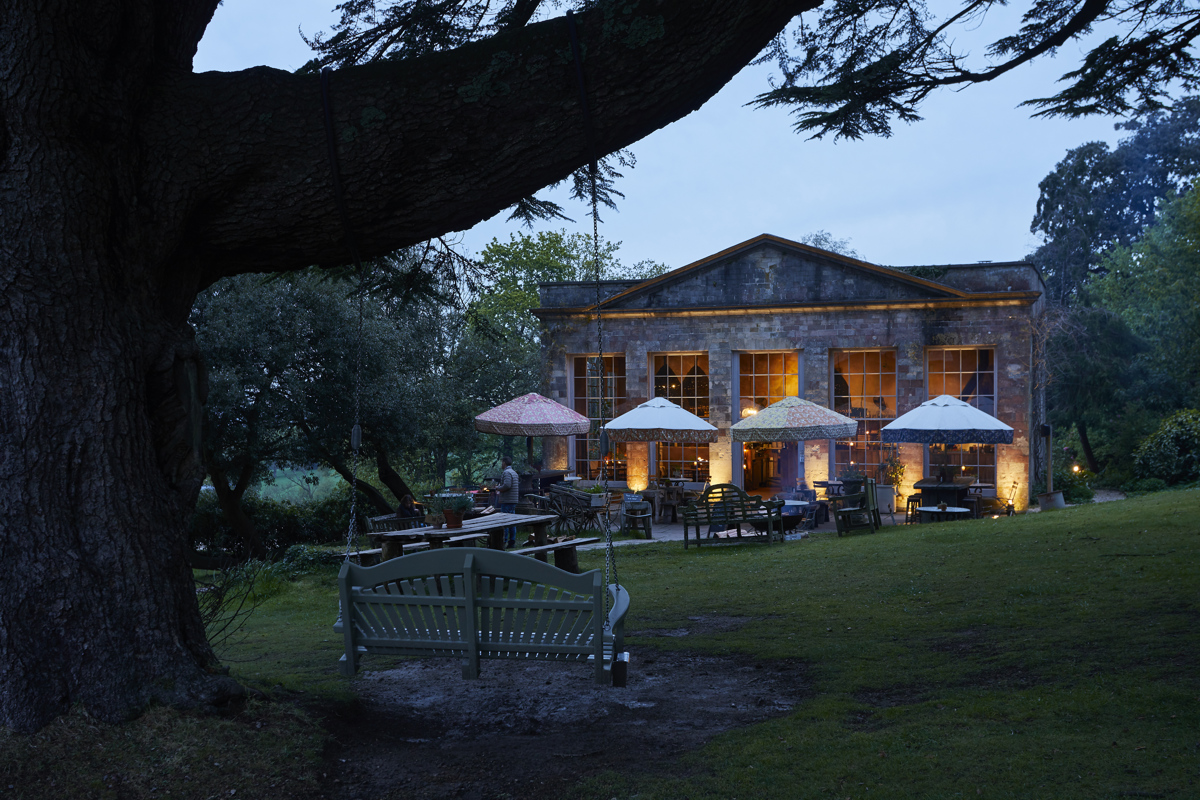 Keep your eyes peeled for summer!
Preparations are well underway for our Party at THE PIG happening at the end of summer on the 17th September. To be the first to know when more information and tickets go live, sign up to our newsletter here.
Post your #PIGPastureNew snaps and WIN!
Have you been to any of these places before, found your own hidden gems, or coming to explore our Dorset patch soon? Well, we would love to see!
Share your PIG-experience with us through photo posts, video posts, or stories on Instagram or TikTok tagging us and using #PIGPasturesNew for us to see, and be in with the chance to WIN a midweek lunch for four at your favourite PIG with two bottles of THE PIG Cut Wine!
Find out more here.