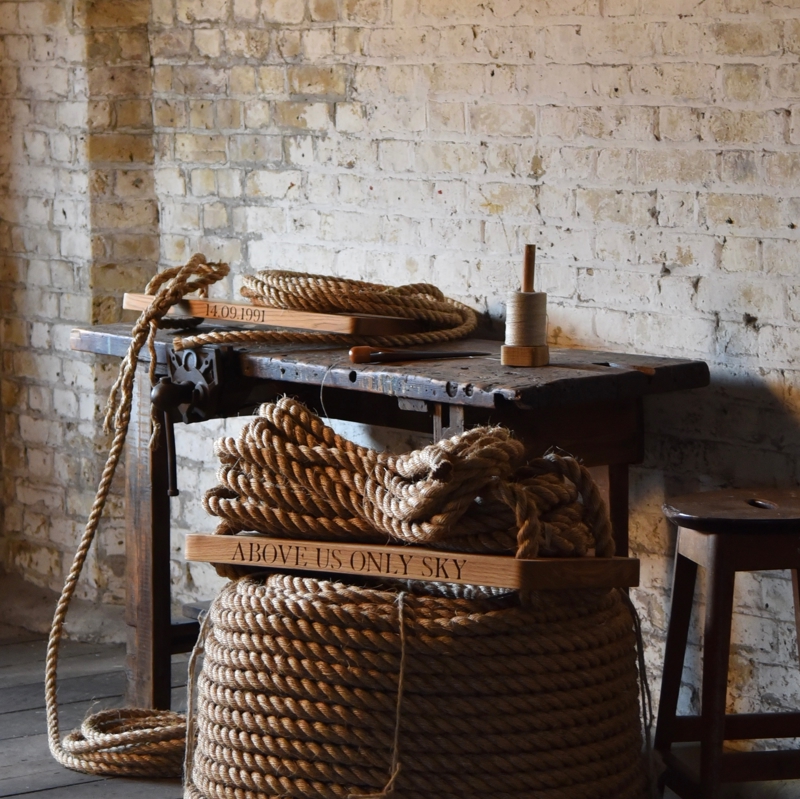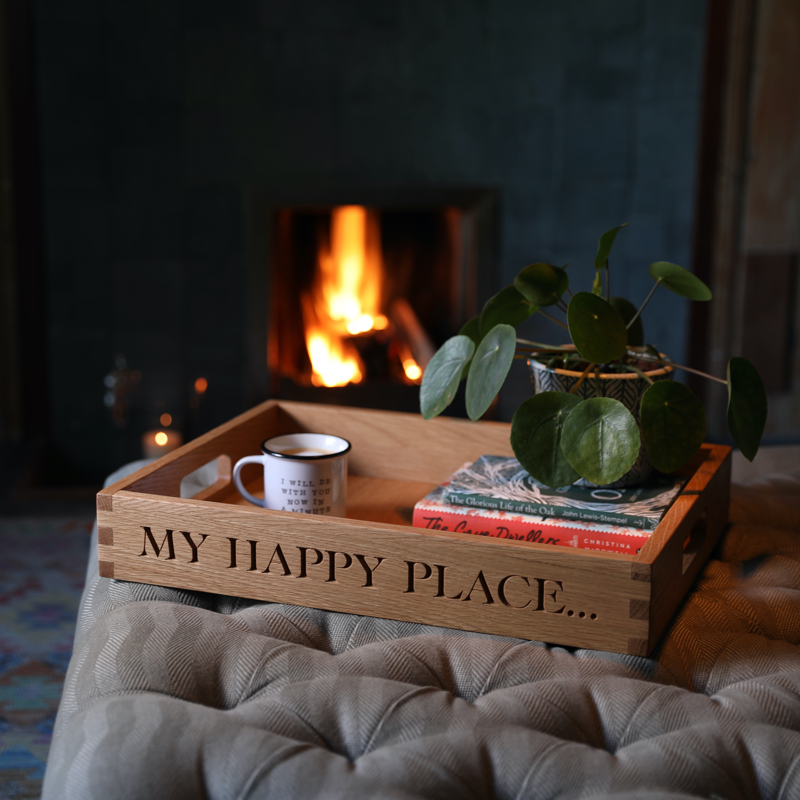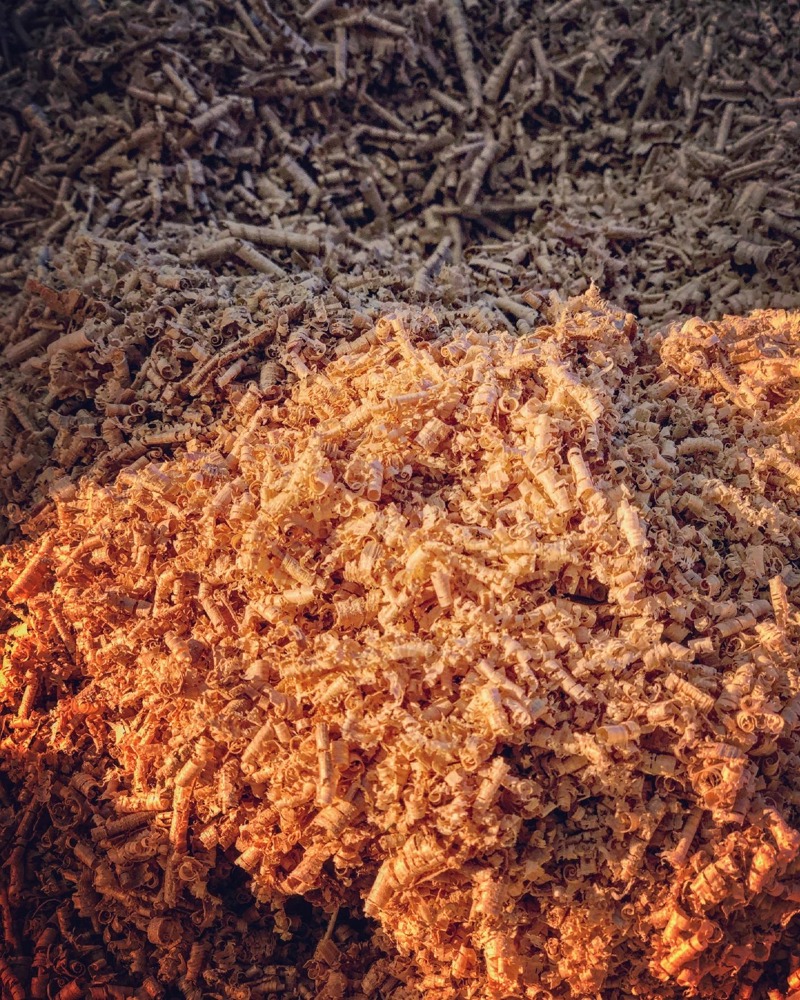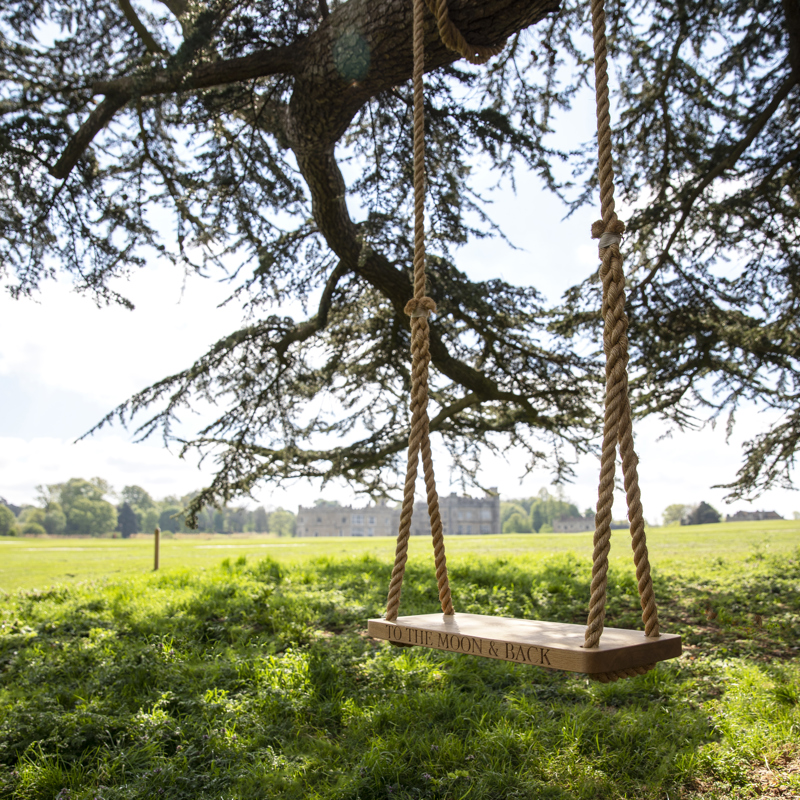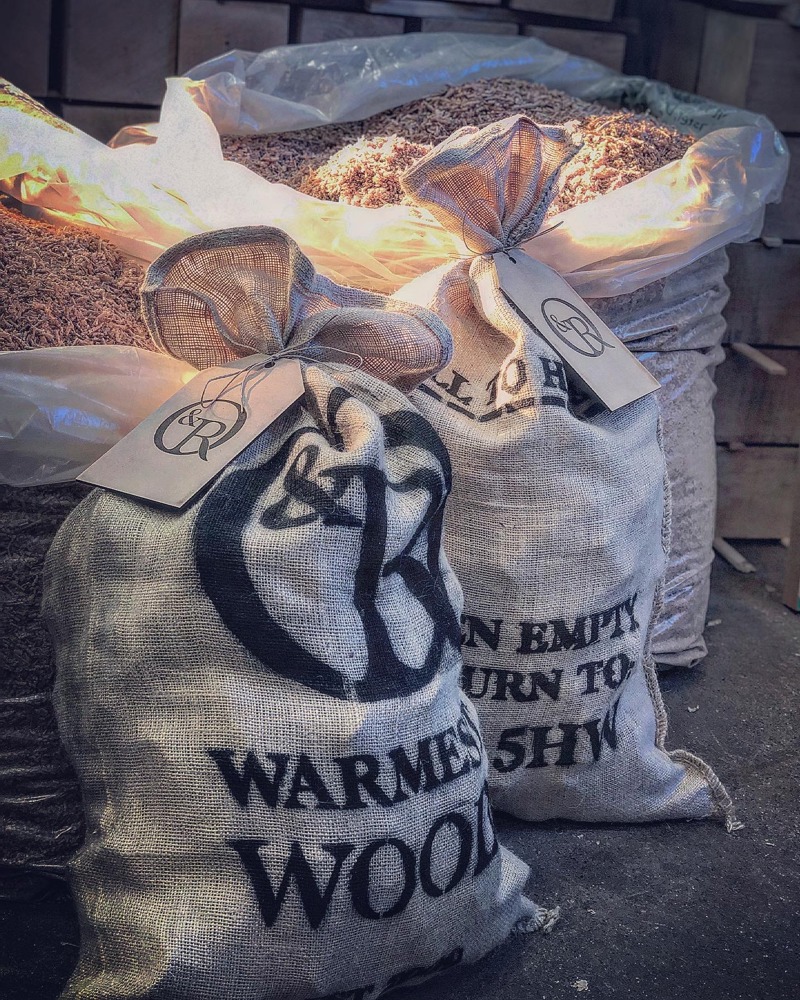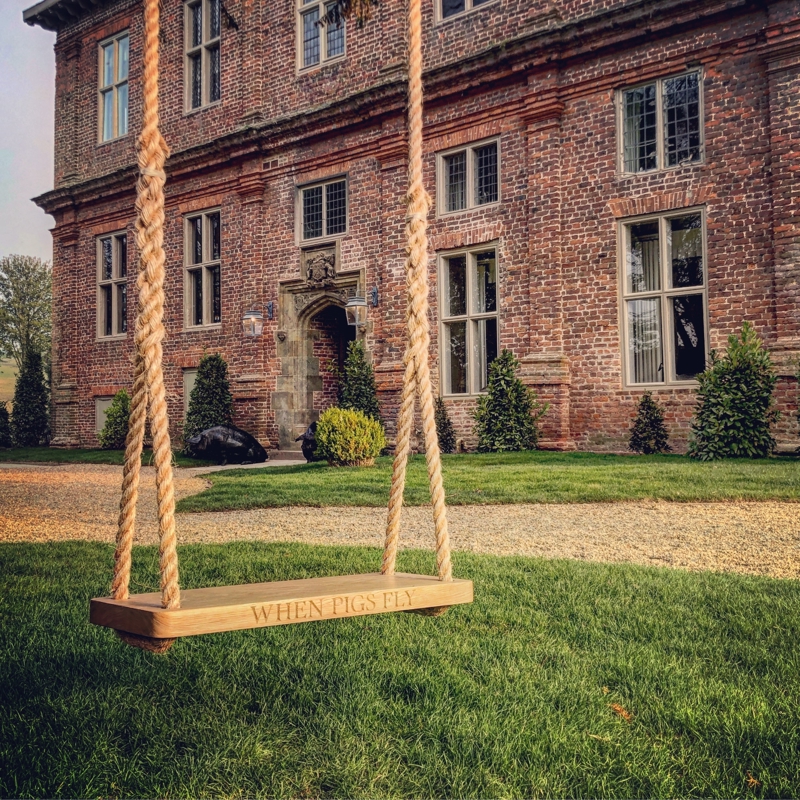 Just a short stroll away from THE PIG-at Bridge Place (1.7 miles), The Oak & Rope Company create personalised oak and rope swings as well as other unique solid oak products at their workshop in Kent.
We spoke to the team at The Oak & Rope Company to find out more about them…
How did Oak & Rope come about and what is the story behind the company?
The Oak & Rope Company was born one day 14 years ago when I needed a last-minute present for a friend. Through a series of serendipitous events, we have gone from that first garden swing with a hand-carved house name to becoming the world's most famous swing makers, with another 250 unique designs for home and garden.
It is not a journey anybody could have planned, but if you do what you believe is right, then good things happen sooner or later.
We'd love to know more about the positive environmental impact of using your sawdust?
All of our oak is sourced from sustainable sources, most of it coming from a family-run sawmill. They make sure enough new trees are re-planted every year, not because of new regulations and fads, but because that is what their family has been doing for 6 generations and it is securing their children's future business too. Their actions in the last 70-100 years ensured that we have the most beautiful material to work with today.
It is the huge respect we have for our raw material that drives our desire to make sure we do justice to every little bit of it.
The recent storm Eunice in February took down a lot of treasured ancient trees. The stories these trees could tell are impossible to comprehend. It is our responsibility to make sure the stories continue by making them into furniture that continue to live among us, garden swings that feed our children's imagination, cheese, chopping and carving boards that are the centrepieces of our gatherings of loved ones for centuries to come… 
The gifts we make often become the centrepiece of both important life events and your everyday. Like the round wooden board used for a wedding cake that become their chopping board for their forever after. A bench given for a Golden Anniversary celebration where you can gather everybody for a photograph on the day, but the bench becomes a destination in the garden for your morning coffee.
When we hand engrave the wording chosen by our customers, be it names, dates, quotes or favourite sayings, the unique designs take on a meaning far greater than the piece of oak or the practical function of the product.
In the process of making these pieces, we generate what some people might regard as waste. We look at all of these 'off-cuts' and try to give these a function. Sometimes we manage to make them into small gifts for our customers, or simply reimagine them as items that can serve an alternative purpose such as a door wedge!
Can you tell us some of the innovative ways that Oak & Rope use their sawdust to benefit businesses?
Through all of this, we also create a lot of sawdust that need processing to ensure we have a safe working environment. Our first idea of how to deal with it was to compress the dust into briquettes that can be used as firewood. Nothing is added in this process, the briquettes are 100% prime oak and burn very hot and clean.
We sell these in 5 kg bags and the proceeds go to various charities. We call it 'The Warmest Wood in the World' because it heats us when we create the sawdust, it provides the heat in your home and the proceeds generate a warm feeling… We even developed a return system for our hessian bags to minimise any waste involved. This does however seem to have failed somewhat, as people like the bags so much they would rather buy more!
Sadly, not all sawdust compacts very well, and we needed another solution. One idea was to use it for our packaging. Before we went too far with that idea somebody pointed out that our customers probably didn't want a box full of sawdust with their purchase and we would simply be making it somebody else's problem…
But as luck would have it, the coarse type of shavings that this applies to is perfect for smoking food! As we only work with solid European prime oak in our workshop, we know our sawdust is pure. Oak smoked salmon in particular is a delicacy and requires the best quality oak.
Over the last few years, many people started experimenting with smoking food at home. This did not make much of a dent in our mountains of dust and for some time a lot of this went into landfill.
How did your relationship with THE PIGs begin?
Kamil, the Head Chef at the time at THE PIG-at Bridge Place, approached us to ask if we could use sawdust for smoking. We could not be happier when Kamil asked us if we had any sawdust he could use in his kitchen. Finally, justice could be done to the last bit of our major waste factor. There is something quite symbolic about Oak & Rope sawdust being used by chefs who value ingredients as much as they do at THE PIGs.
THE PIG-at Bridge Place is a short walk away from our workshop so well within the 25-mile radius for the menus. It is however funny how our new neighbours who put so much emphasis on local, have in turn helped our national and global reach."
"It is ideal having Oak & Rope based so locally to THE PIG-at Bridge Place, our teams use their sawdust to smoke our salmon and our salt for the restaurant. We also use the sawdust to smoke our kippers for the breakfast menu and on dishes such as pork belly. The great thing about Oak & Rope's sawdust is that there are no harsh chemicals used and they are even able to tell us what tree it came from and how old the tree was!" – Kamil
How does Oak & Rope reach businesses both locally and globally?
Our growth over the years has relied on word-of-mouth. Because so many of the things we make are gifts for big events our pieces very quickly travelled the world. We have travelled with them too, and after the arrival of THE PIG in our backyard, we have been able to invite clients to visit our workshop from afar, knowing that they will get the best possible experience when looked after by our friends at THE PIG-at Bridge Place.
It is so encouraging to see a company that has 'doing the right thing' as a fundamental part of their business plan, succeed. It encourages you to do even more.
The rewards are not always as immediate as when you deliver a bag of sawdust to the kitchen and you suddenly find yourself sitting in the bar with a hot chocolate and one of Andy's special sandwiches, but worthwhile all the same!
Sign up to our newsletter here to hear more from our local suppliers, offers and news from THE PIG and Smoked & Uncut news!