There's no place quite like Somerset in the spring and summer time, with miles of rolling hills, roaming wildlife, picture-perfect chocolate box villages and countless festivals. Our friends at Yeo Valley, just 10.6 miles down the road from THE PIG-near Bath, have a whole host of happenings throughout the warmer months for you to get stuck into.
So, who are Yeo Valley?
Yeo Valley is an organic family farm down in Blagdon near Bristol, that's grown into Britain's largest organic brand. True to their roots and provenance of their dairy products, they work with farms across the Mendips and Somerset supporting local as much as possible. At the heart of their yoghurts and milk is their incredible British Friesian cows who happily graze outside on their organic lush pastures.
Get 10% off Yeo Valley events
Wander their six and a half acre organic gardens, go on a bee safari, or learn all about how they go from farm to fridge (with a few tasty surprises along the way!)
If you're planning to pop to THE PIG-near Bath, why not make a trip of it and stop by one of Yeo Valley's workshops or events? All PIG guests get 10% off using the following code when you book on their website: YVxThePig2023
What's happening...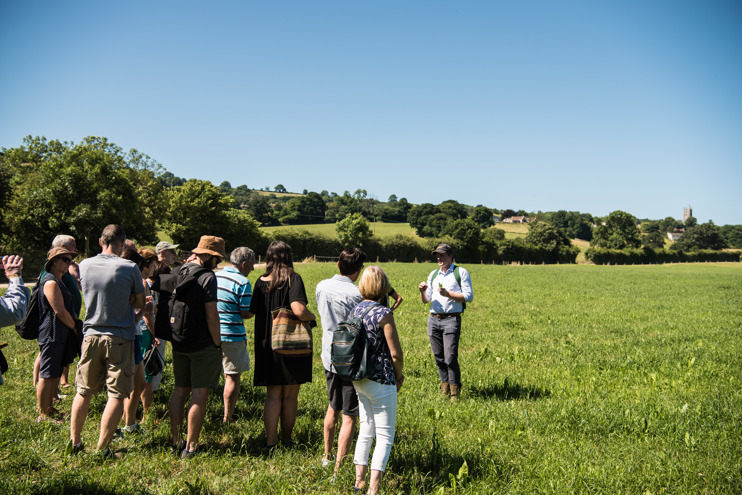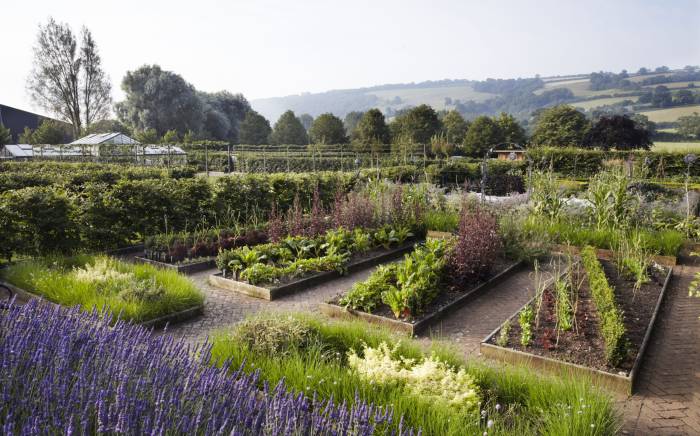 Yeo Valley Organic Garden Open Days
When? Thursdays-Saturday until end of October
Where? Yeo Valley Organic Garden, Holt Farm, Blagdon BS40 7SQ
How much? £7 per adult, £2 per child under 12 years old, kids under 2 go free!
Yeo Valley's Organic Gardens are six and a half acres of Soil Association certified ornamental and edible plants in a seasonal patchwork that they've been constantly evolving since they started more than 30 years ago. Come along and see it for yourself!
Please note there is a small non-refundable booking fee.
Entry tickets will need to be pre-booked.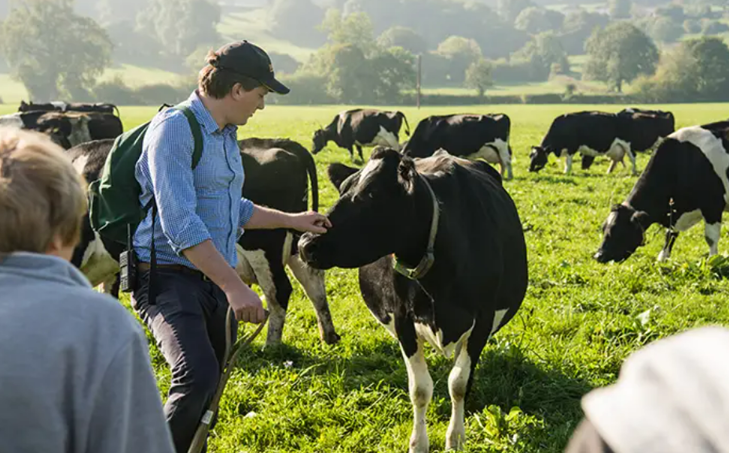 Yeo Valley Farm to Fridge Day
When? Tuesdays throughout 2023: May 23rd, June 20th, July 18th, August 22nd, September 12th
Where? Yeo Valley Organic Garden, Holt Farm, Blagdon BS40 7SQ
How much? £65 per adult, 12+ years
Yeo Valley's story is told during the morning, you will hear how it all began… from experiments on the Kitchen table, to becoming Britain's biggest organic brand today. You will have a chance to hear what the future brings for Yeo Valley and the opportunity to get answers to any of your burning questions. The day also includes a demo from one of their Chefs, giving you ways to use our products in your recipes back at home.
After lunch, there is a guided walk around the farm before finishing up with afternoon tea and cake.
Wellies are essential!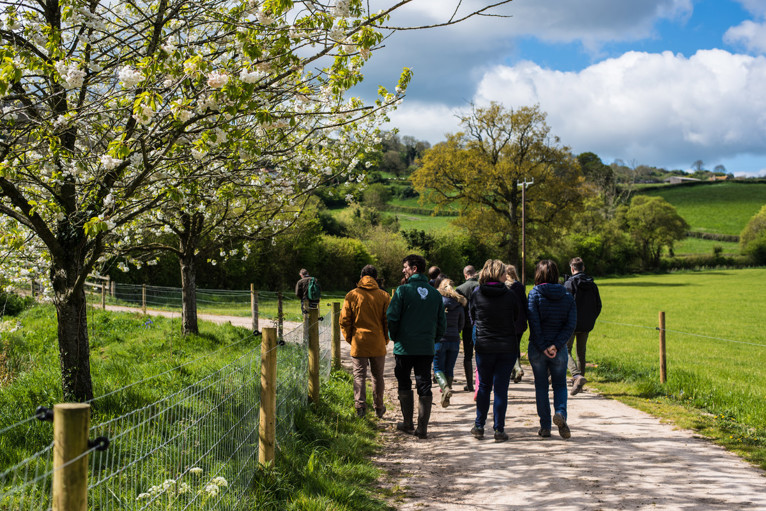 Best of Both (Kitchen and Garden)
When? 2023 dates: Wednesday 3rd May, Tuesday 6th June, Tuesday 11th July, Wednesday 23rd August, Tuesday 26th September, Tuesday 17th October
Where? Yeo Valley Organic Garden, Holt Farm, Blagdon BS40 7SQ
How much? £65 per person, 12+ years
Spend the morning in Yeo Valley Organic's fabulous Garden Café where one of their Chef's will titillate your taste buds with one of their legendary cooking demonstrations.
After lunch it's over to the Yeo Valley Organic Garden team for a potted history of the garden, an insight into future plans, and a guided walk. You'll then have the opportunity to stroll around at your own leisure.
Included in the day is garden entry, arrival coffee, cookery demo, 2-course lunch, and garden walk.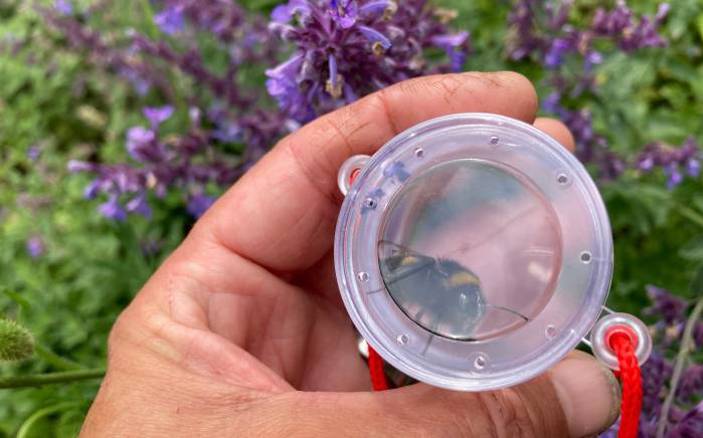 Bee Safari
When? 2023 dates: Thursday 4th May, Friday 16th June, Thursday 20th July, Saturday 19th August
Where? Yeo Valley Organic Garden, Holt Farm, Blagdon BS40 7SQ
How much? £28 per person, 12+ years
Have you ever wanted to know more about the bees in your garden? Well, here's your chance. Join Bee champion, author and award-winning writer, Jean Vernon for a bee safari around the Yeo Valley Organic Garden. Jean will introduce you to some fabulous bumblebees and solitary bees. Her bee safari will also help you understand how to support all bees and other essential pollinators.
These bee safaris will introduce you to the huge diversity of garden bees, show you the sort of flowers that really will make a difference and reveal some fascinating things you may not know about amazing garden bees!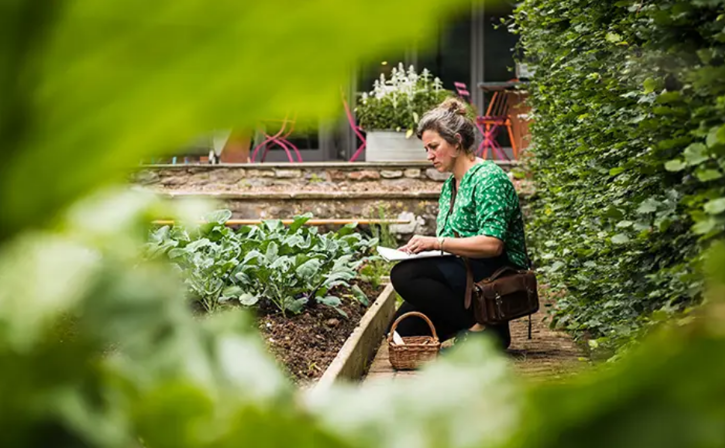 Drawn from the Garden
When? 2023 Dates: Fri 5th & Fri 12th May, Fri 2nd & Fri 9th June, Fri 7th & Fri 14th July, Fri 11th August, Fri 6th October
Where? Yeo Valley Organic Garden, Holt Farm, Blagdon BS40 7SQ
How much? £60 per adult, 12+ years
Spend the day in the Yeo Valley Organic Garden drawing with artist-in-residence, Natasha Clutterbuck.
Join renowned local artist Natasha Clutterbuck for an expressive day of hands-on art in the Yeo Valley Organic Garden. Natasha uses natural materials from the local area to create her own vibrant drawings of the garden. She'll help you to explore your own unique drawing style.
Garden entry and material costs are included in the price. Refreshments and lunch are available to buy in our Organic Garden Café. Alternatively, you may like to bring a packed lunch to enjoy in the meadow.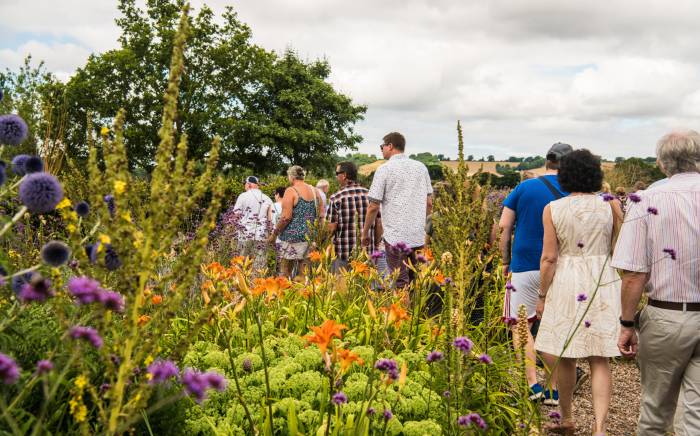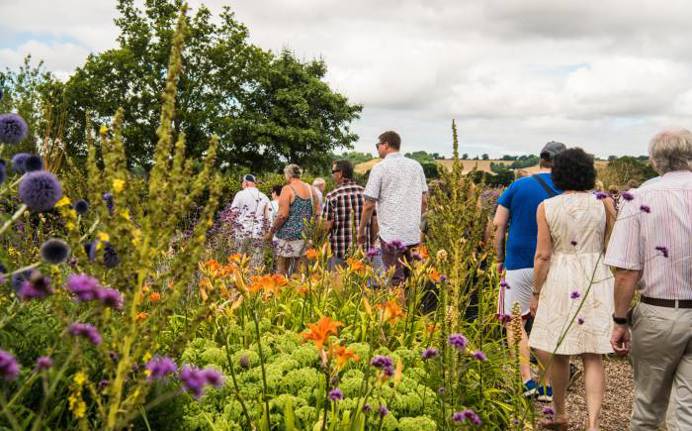 Garden Workshops
Where? Yeo Valley Organic Garden, Holt Farm, Blagdon BS40 7SQ
How much? £38 per adult, 12+ years (RHS members receive 20% discount)
Come and join Yeo Valley for a bloomin' lovely morning, with a different theme each time. Starting in the Yeo Valley Organic Garden meadow yurt for a coffee and an introduction to the morning, before heading out into the garden for the mornings workshop.
The Garden Café will be open to purchase lunch, hot & cold drinks, and plenty of cake.
Garden Detox – Thursday 15th June and Thursday 19th June
Learn how to turn nature's bounty to your advantage by gardening the organic way.
This is not an all-or-nothing approach – whether you are an ecological evangelist or just flirting with casting aside your chemicals, come and get some words of wisdom from people who've been there, done that, and got the bug!
Masses of tips and tricks include soil health, composting, pest welfare, wildlife and tonics.
Late Season Interest – Thursday 14th September
Come and find out how the Yeo Valley Organic Garden Team bung a bit of bling into their borders to see them through until they are ready to cosy up for winter.
Which diva plants always deliver, which grasses add glamour, and who should stay and who should go? Join the Yeo team in their meadow Yurt where they will take you through ideas for late-season interest in your garden and share learnings on maximum bang for your buck plants.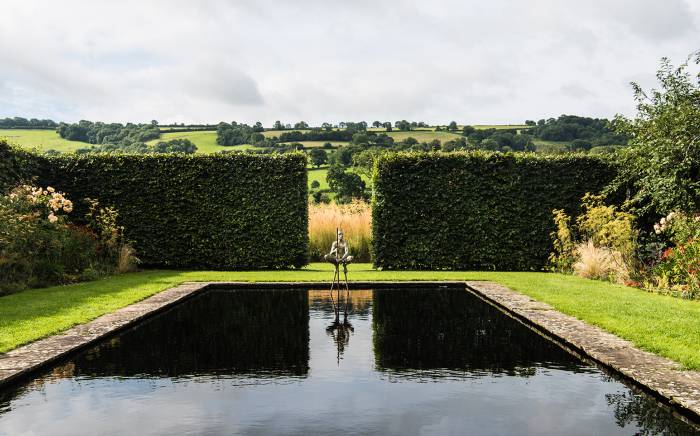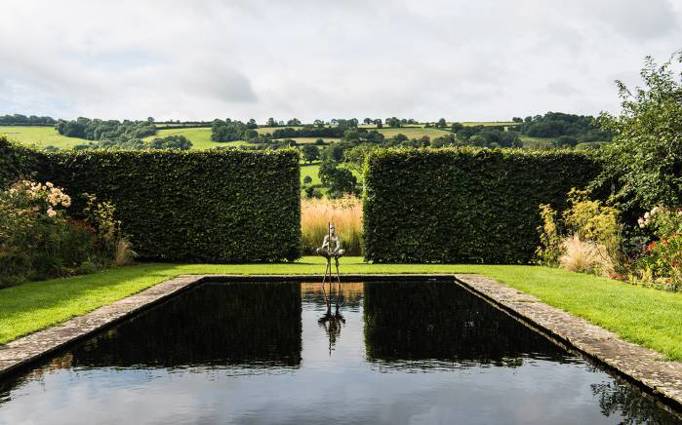 Garden Model Making Workshop - Garden Masterclass Season
When? Tue 16 May 2023 10am – 4:30pm
Where? Yeo Valley Organic Garden, Holt Farm, Blagdon BS40 7SQ
How much? £48 per person, 12+ years
Garden Masterclass are returning to the Yeo Valley with another series of garden topic based events. With the aim to create a place to learn, and share experience, knowledge, skills and ideas in gardening and landscape design.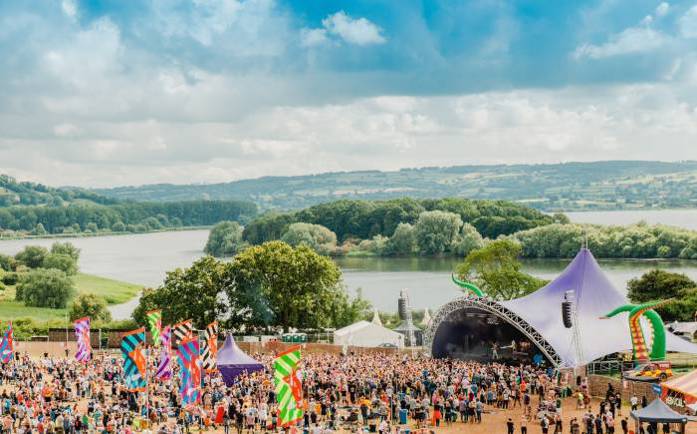 Valley Fest 2023
When? Thursday 3rd – Sunday 6th August 2023
Where? Chew Valley Lake, Somerset
How much? From £60 for an adult day ticket
The best-tasting music festival in the South-west is back for 2023! Returning to its stunning lake view location. The festival arena overlooks Chew Valley Lake, and is just 9 miles south of Bristol. The weekend is perfect for first-time festival goers as well as families of all ages. It's only 9 miles from Bristol and Bath. Showcasing Bristol's live music scene as well as fine local food producers, you can expect everything from charcuterie to cider, street food to sit-down feasts – all with plenty of Somerset style and sizzle.
You can expect…
A huge music line up
A delicious regenerative food programme
Arcadia's spectacular Alchemist's Playground
Don't forget - All PIG guests get 10% off using the following code when you book on their website: YVxThePig2023
Fancy hearing more about PIG happenings and goings-on with our friends? Sign up to the newsletter to be the first to know!