Make your Pumpkin go the extra mile this autumn with three piggy recipes!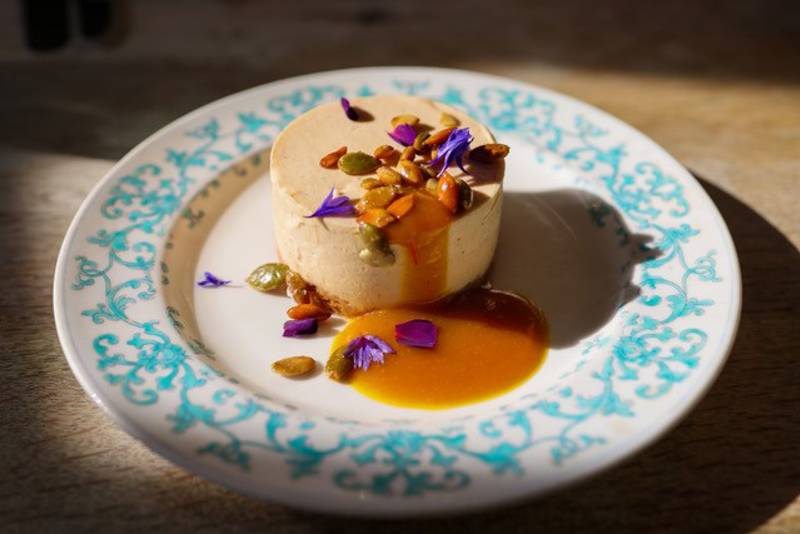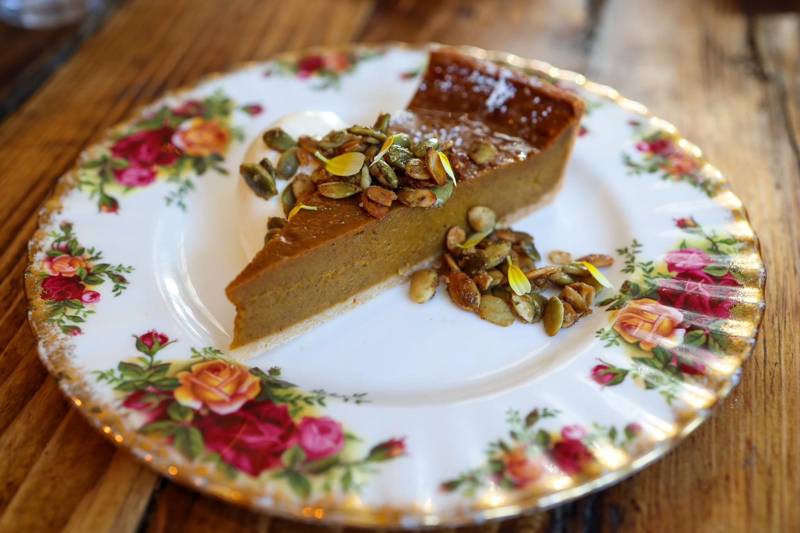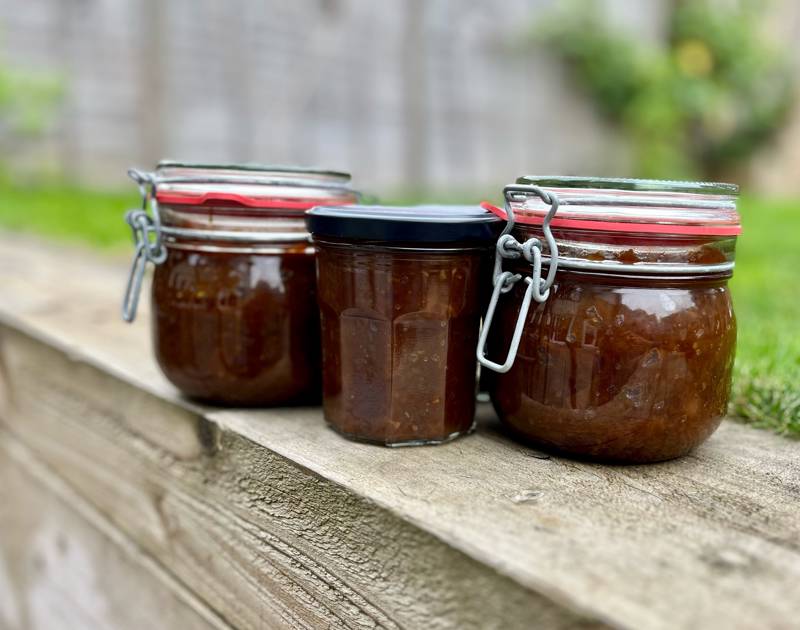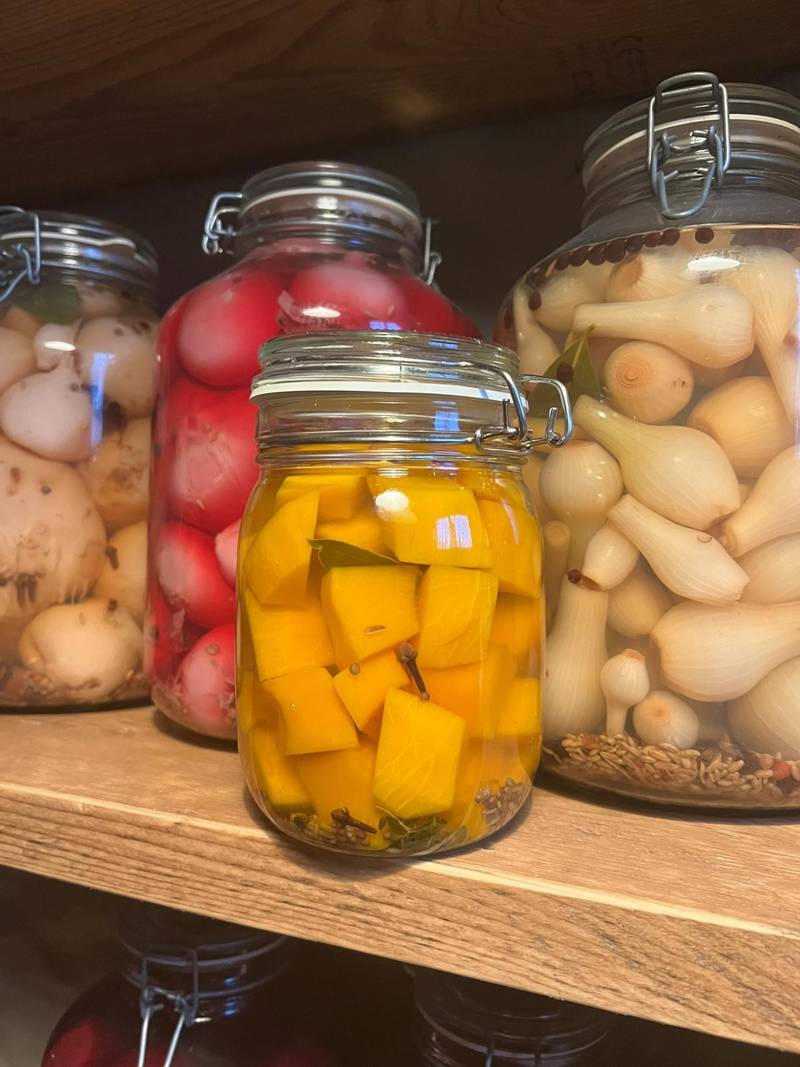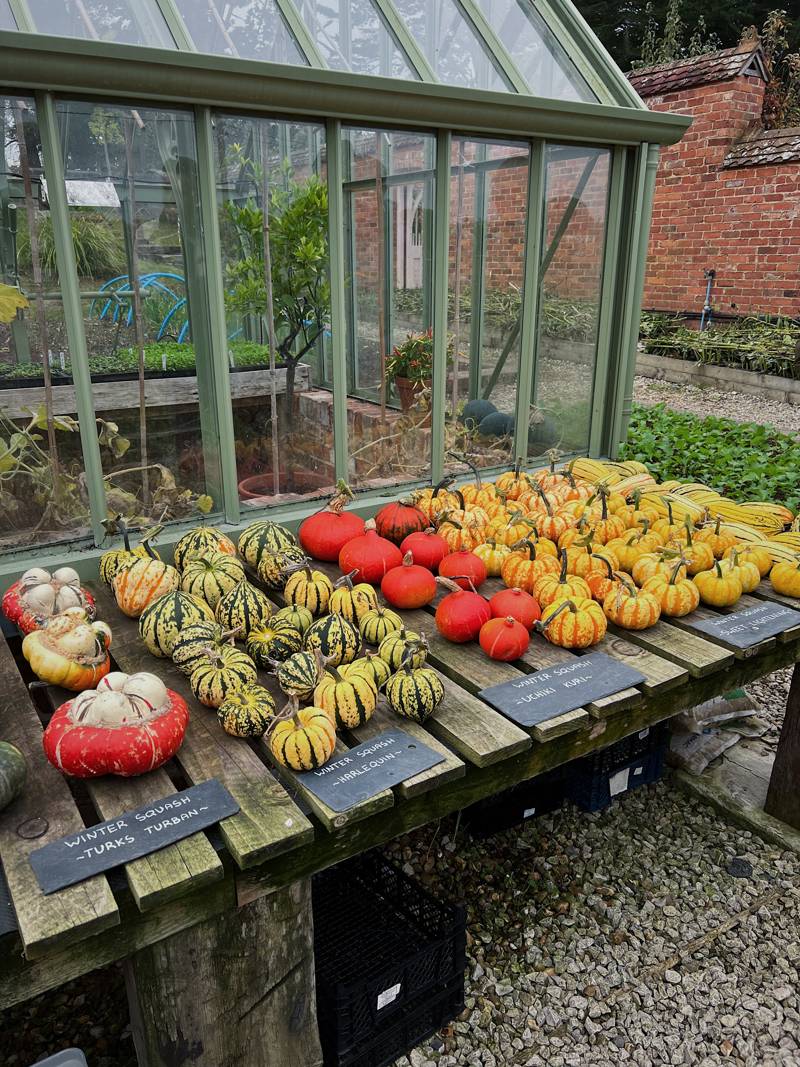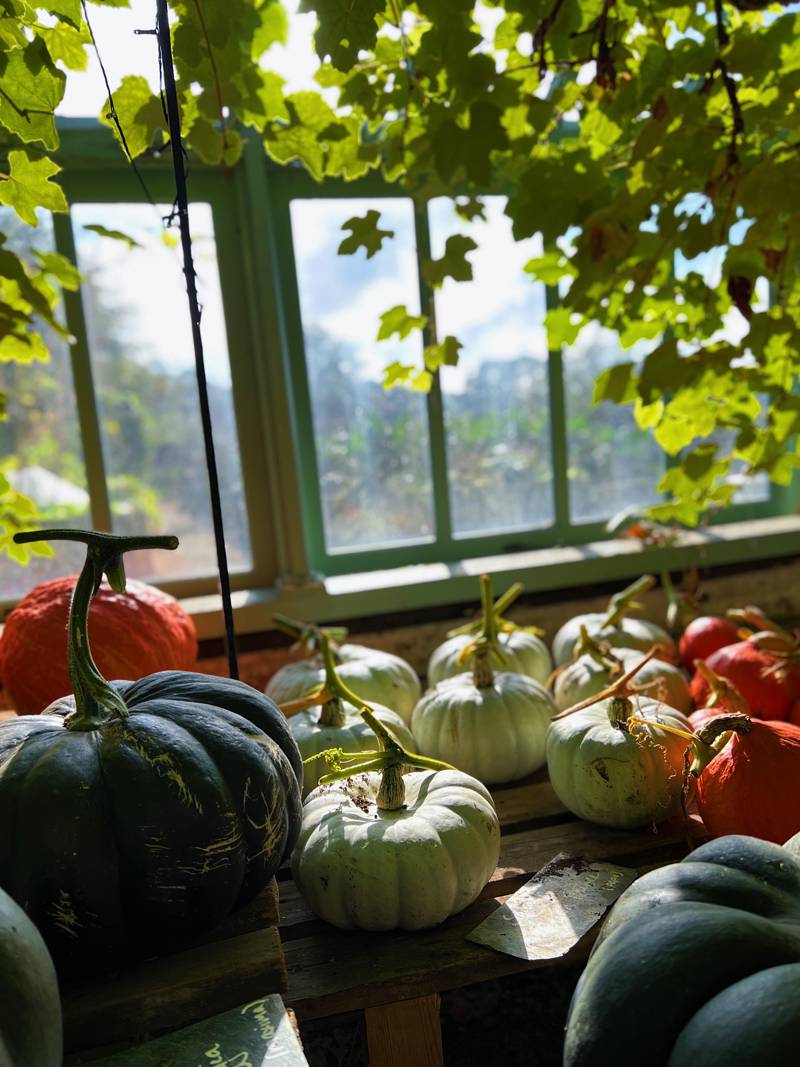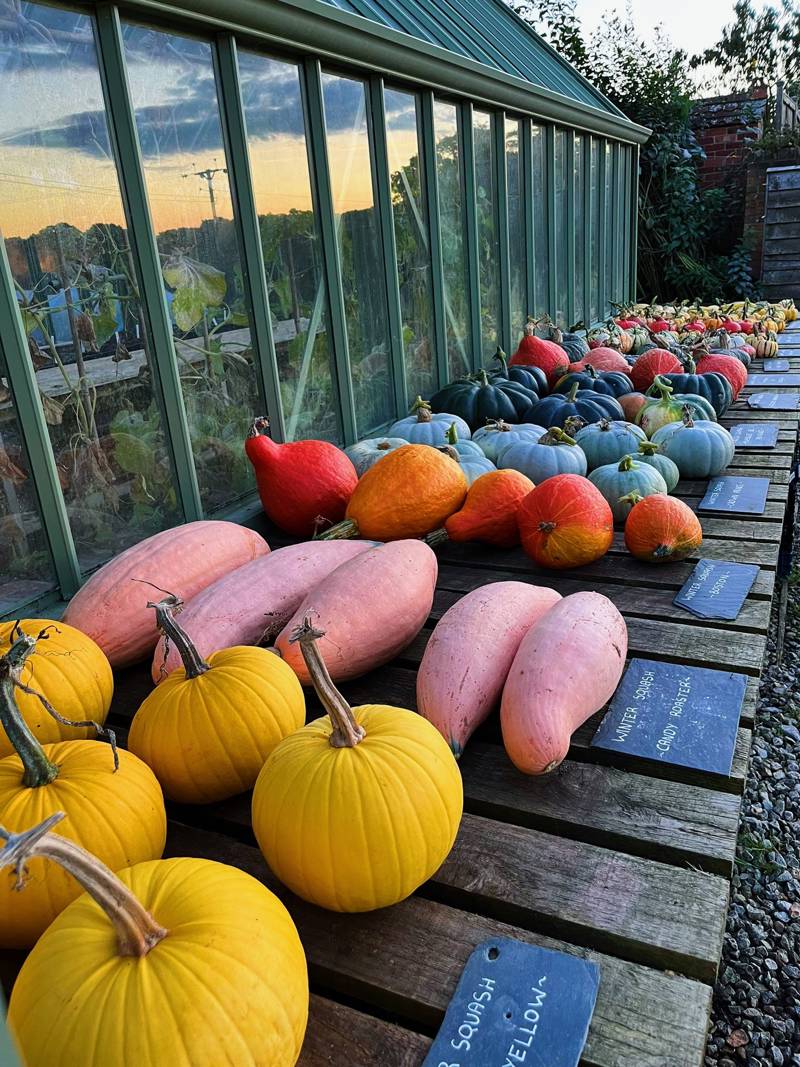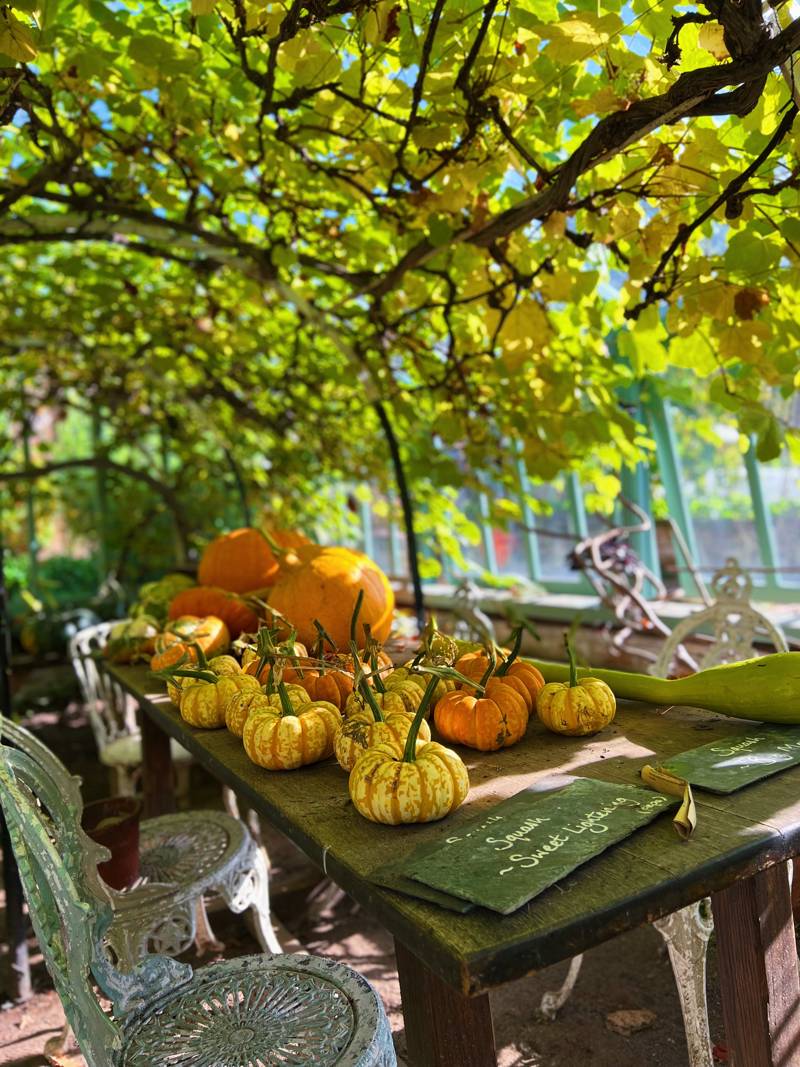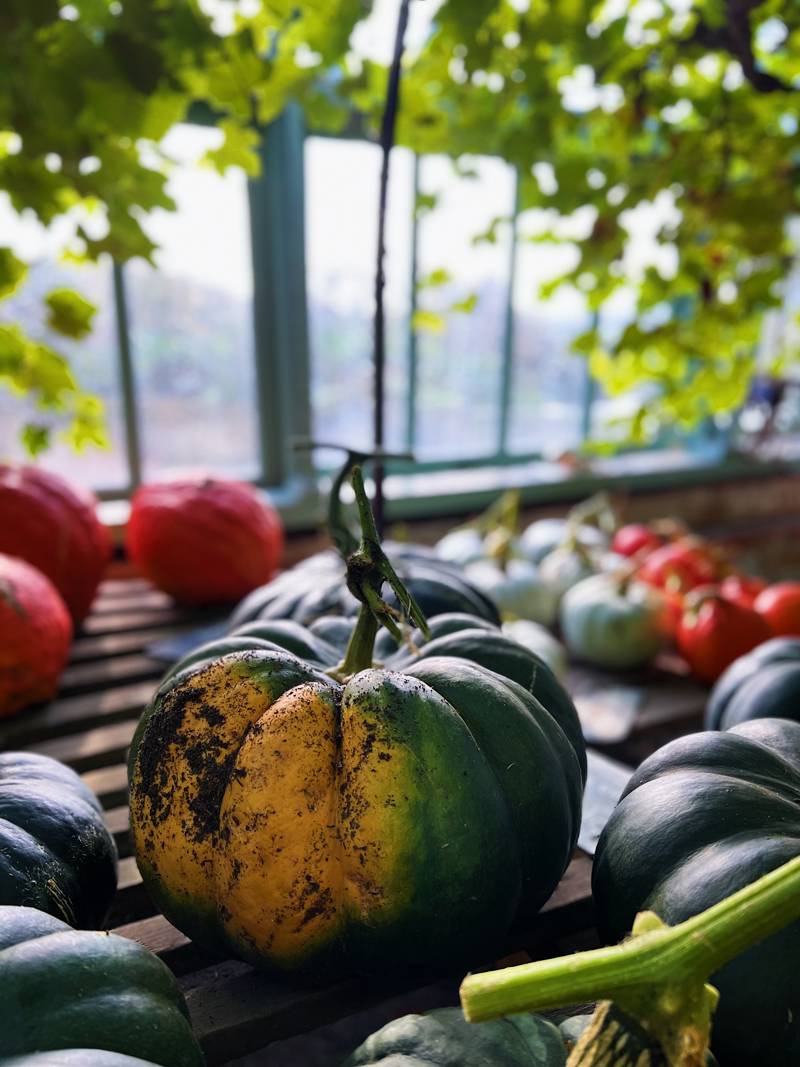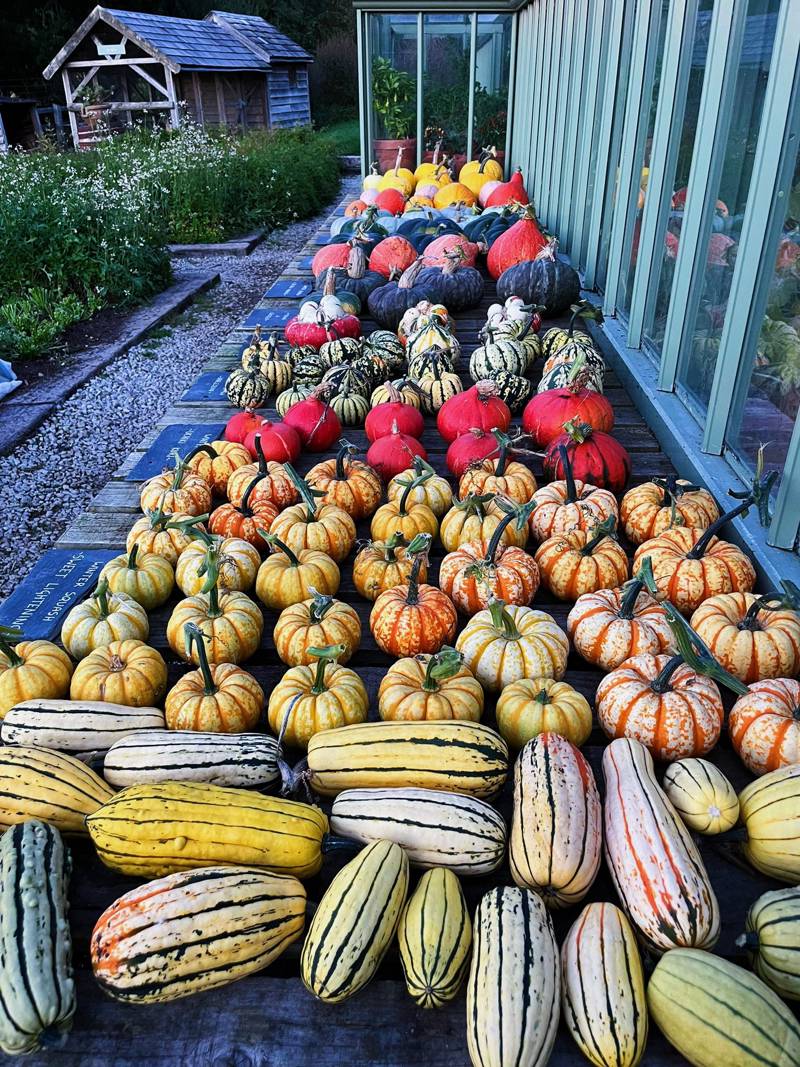 Make your Pumpkin go the extra mile this autumn with three piggy recipes!
October and November are the months when autumn has finally taken hold, colourful leaves are falling across the grounds and Kitchen Gardens at the PIGs, cosy blankets come out from being squirreled away for summer, and fires are crackling away.
With the change of season we see the abundance of root vegetables being unearthed from our Kitchen Gardens! Across the PIG litter, our most recent harvest is full of bright oranges, yellows, and greens as Crown Prince Squash, Candy Roaster, Mellow Yellow, Golden Hubbard, Turks Turban, Harlequin, Sweet Lightening, and many other types of Pumpkin and Squash are plucked from their beds.
As tempting as the Halloween tradition of carving a Pumpkin for a spooky decoration can be, we don't like to waste a single thing here at THE PIGs, from crafting our old menus into coasters to making each ingredient go the extra mile! Below you will find our top sweet treats for using the most of your Pumpkins and Squash this year.
Our Group Head Pastry Chef, Kelvin Mullins, has crafted a zesty Orange and Pumpkin Cheesecake, a delicious way to turn your Pumpkin into a sweet treat for Halloween!
Orange and Pumpkin Cheesecake
Ingredients
Base:
200g Digestive Biscuits
60g Bran Flakes
75g Butter
35g Cocoa Nibs
25g Cocoa Powder
Cheesecake:
375g Cream Cheese
75g Caster Sugar
225g Double Cream
200g Pumpkin Purée (see method on how to make)
Pumpkin Purée:
1 Large Pumpkin (peeled and diced)
Mix of Spices (1tsp of: Ground Ginger, Ground Nutmeg, Ground Cinnamon)
Juice and Zest of 1 Orange
2 tbsp Sugar
Orange Syrup:
150g Water
150g Sugar
Juice and Zest of 2 Oranges
Method
Pumpkin Purée:
Portion your Pumpkin and place on a baking tray with a generous sprinkle of the Spices (flavouring to taste), bake in the oven for 20-25 minutes until soft.
When cooked blitz the Pumpkin flesh with the Orange Juice, Orange Zest, and Sugar until really smooth.
Keep checking and tasting to make sure right level of spice, sweetness, and Orange!
Base:
Melt the Butter in a pan than leave to cool, blitz all dry ingredients together (but not too much!), stir in melted Butter into dry ingredient mixture.
Put your mixture into a tin/mould that you will be using for your Cheesecake then leave to set in the fridge for 20mins.
Cheesecake:
Whip the Double Cream into soft peaks and place to the side.
In a separate bowl, beat the Cream Cheese with the Caster Sugar, then fold the cooled Pumpkin Purée.
Finally, fold in the Double Cream and pour the mixture over the set base.
Leave the Cheesecake to set for a couple of hours or overnight in the fridge.
Orange Syrup:
Place all ingredients into a pan, slowly bring to boil, and then reduce to desired consistency.
Once your Syrup has cooled, serve on your set Cheesecake.
If cheesecake is not the one for you, why not try another one of Kelvin's more traditional Pumpkin inspired recipes, the classic Pumpkin Pie!
Pumpkin Pie
Ingredients
500g Cooked Pumpkin Flesh
100g Soft Light Brown Sugar
2½g Salt
1 Tin of Condensed Milk
100g Whole Eggs
20g Egg Yolk
Zest of 1 Lemon
10g Ground Cinnamon
5g Ground Ginger
2g Ground Nutmeg
2g Ground Cloves
2g Ground Cardamom
Method
For the Pumpkin:
Cut your Pumpkin into 8 sections and remove the seeds.
You can either steam or roast your Pumpkin at 190°c for 20-30minutes, 100% moisture, until soft all the way through.
Check Pumpkin, then steam/roast for a further 10 minutes at 190°c, 50% moisture, until starting to brown.
Once steamed/roasted, leave to cool, then scoop out the cooked flesh and discard the skins.
For the Pie:
Blend the Eggs, Zest, Sugar, Salt, and all the Spices until pale and glossy in a high quality blender.
Add in the cooled cooked Pumpkin and blend until smooth. Make sure to check there are no lumps or unblended Spices around the edge of the blender!
Scrape the blended mixture into a bowl and add in the Condensed Milk, mixing well.
Pour the mixture into a lined baked pastry case and bake at 160°c, 100% humidity, for 25 minutes or until a knife come out clean.
Once baked, cool at room temperature before removing from pastry case.
Kamil, our Head Chef at THE PIG-in the South Downs, is also known as Mr Pickle – he's got a real knack for preserving, fermenting, and pickling all sorts from the Kitchen Garden and beyond…
Spiced Pumpkin Chutney
Ingredients
1kg Bramley Apples (peeled and chopped)
2 Large Onions
1 Large Pumpkin (peeled and diced)
300ml White Wine Vinegar
300ml Balsamic Vinegar
600g Demerara Sugar
2tsp Mixed Spice
2tsp Ground Ginger
1tsp Salt
Method
Gently simmer the Apples, Onions, and Vinegars in a large pan until the onion is soft.
Stir in the Pumpkin and Spices, then cook on a low heat for 30 minutes.
Pour in the Sugar and cook out for a few ours until thick and jammy (and the Pumpkin is cooked).
Once the mixture is ready, test a small amount on a cold saucer in the fridge for 5 minutes for set point.
Finally, pour into sterilised jars and keep in a cool dark place for a month before using!
Sweet Pickled Pumpkin
Ingredients
1 Large Pumpkin (peeled and diced)
200ml Water
100ml White Wine
160ml White Wine Vinegar
300g Brown Sugar
4g Salt
2 Juniper Berries
10 Coriander Seeds
Method
Mix all the wet ingredients together in a large pan over a low heat, stirring in the Spices (flavouring to taste).
Bring to the boil and add in the Pumpkin and Sugar, then gentle simmer for 20-30 minutes until the Pumpkin is slightly soft.
Take the pan off the heat and leave to cool.
Once the mixture has cooled, then pour into sterilised jars and store in a cool dark place – use when needed!