Ed Osborne, our Head Sommelier at THE PIG-near Bath knows a thing or two about English Wines and has given us his recommendations for the best English Wines to buy for your loved ones this festive period.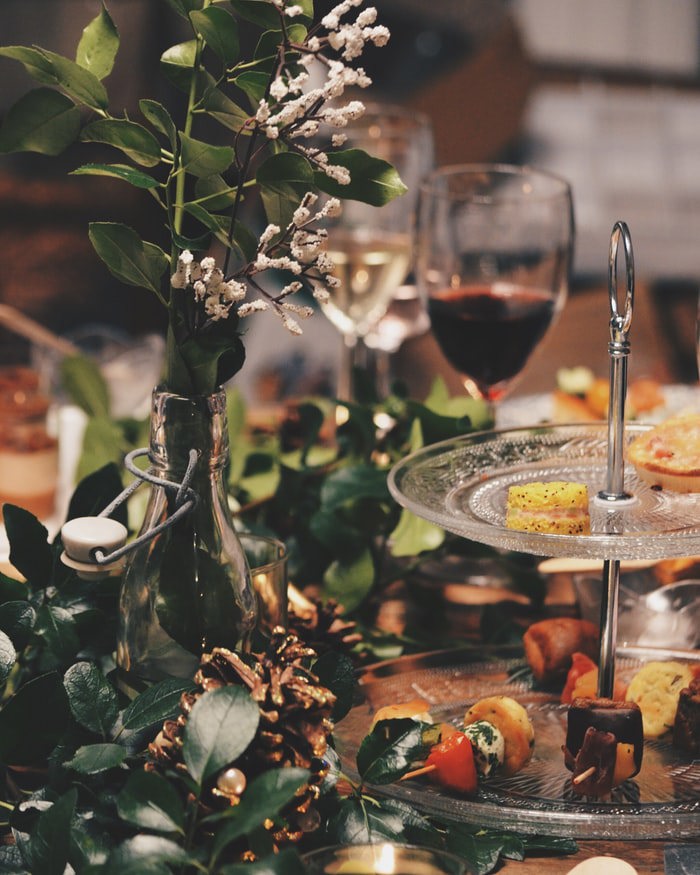 For the Sparkling wine lovers…
Hambledon Premiere Cuvee NV is a brilliant wine from Hampshire - one for fans of a fuller, richer style. This classic Champenoise blend sees extended lees ageing that contributes to opulent notes of caramelised apple tart and ripe peach. Citrus acidity allows for a persistent, fresh finish! Ideal for a Christmas Toast! Buy it here.
Castlewood Brut Nature 2018 - Bone dry and delicately aromatic; this clever traditional method blend of Chardonnay and Bacchus is a brilliant alternative to Prosecco. Picture walking through an English country lane…grassy notes, elderflower, and wet stone character! Buy it here.
For those who love a glass (or bottle) of White!
Stopham Estate Pinot Gris 2019 is perfect for an Aperitif! Aromatic pear, nectarine and floral notes are bolstered by a refreshing acidity. This wine is off-dry, so great for those with a sweeter palate! Wonderful with terrine or the inevitable cheese board! Buy it here.
Chapeldown Kits Coty Chardonnay 2018
Hailing from the famed 2018 vintage, this sumptuous, textural white is for the Burgundy lovers! Single vineyard Chardonnay sees French oak barriques, giving a rich finish of toast and butter. The fruit profile is unmistakably English - stewed apple, fresh green apple, and toasted nuts! Big enough to stand up to Turkey! Buy it here.
The perfect bottle of Red
Simpson Rabbit Hole Pinot Noir 2020 is an elegant and pure Kentish red that delivers a basket of vibrant hedgerow berries! Subtle savoury spice and earthy notes reveal a serious side to this approachable wine! This delicate Pinot Noir has garnered a cult following! Great with white meat or game. I love this with Venison! Buy it here.