It is fitting that the first owner of Bridge Place should have been known for the good table, good wines and good company he kept.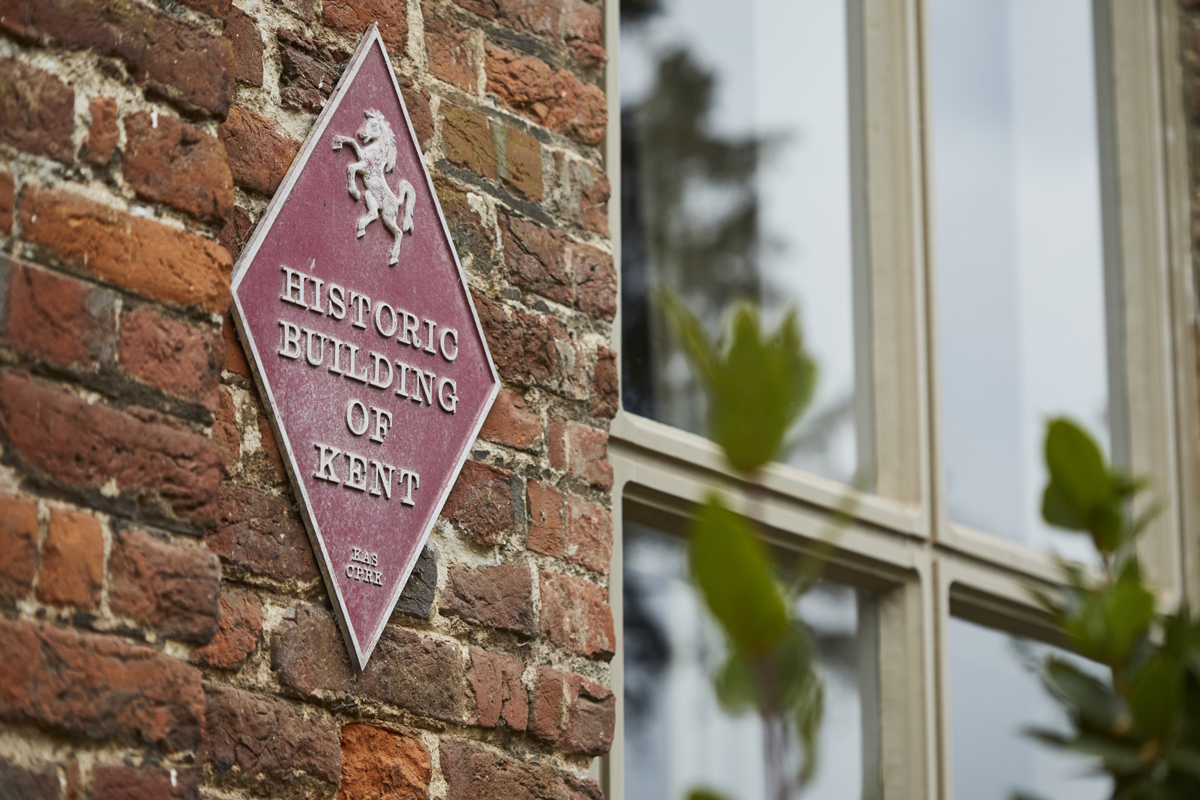 Bridge Place was built around 1638 – probably on the site of an ancient hall dating back to the Abbey of Augustine - by Sir Arnold Braems, the first manager of Dover Harbour and a member of the Restoration Parliament. He was knighted by Charles II in Canterbury on his way to claim his throne in London. Sir Arnold seems to have known everybody who was anybody in society and government, including the Lords of Admiralty and Samuel Pepys, who mentions him 4 times in his diary, predictably as an eating and drinking companion along with his other noble friends. And it was not just in London that Sir Arnold mixed with high society; Bridge Place seems to have been a great society attraction – the Dutch Painter, Willem Schellinks, visited and painted the house in 1661 and reported that Sir Arnold kept a princely table and had an extraordinary number of visits from Knights and high-born gentlemen and their ladies. The importance of Bridge Place's status is further illustrated by the fact that it was also visited and painted by the society painters Jan Siberecht and Adrianen Jansz.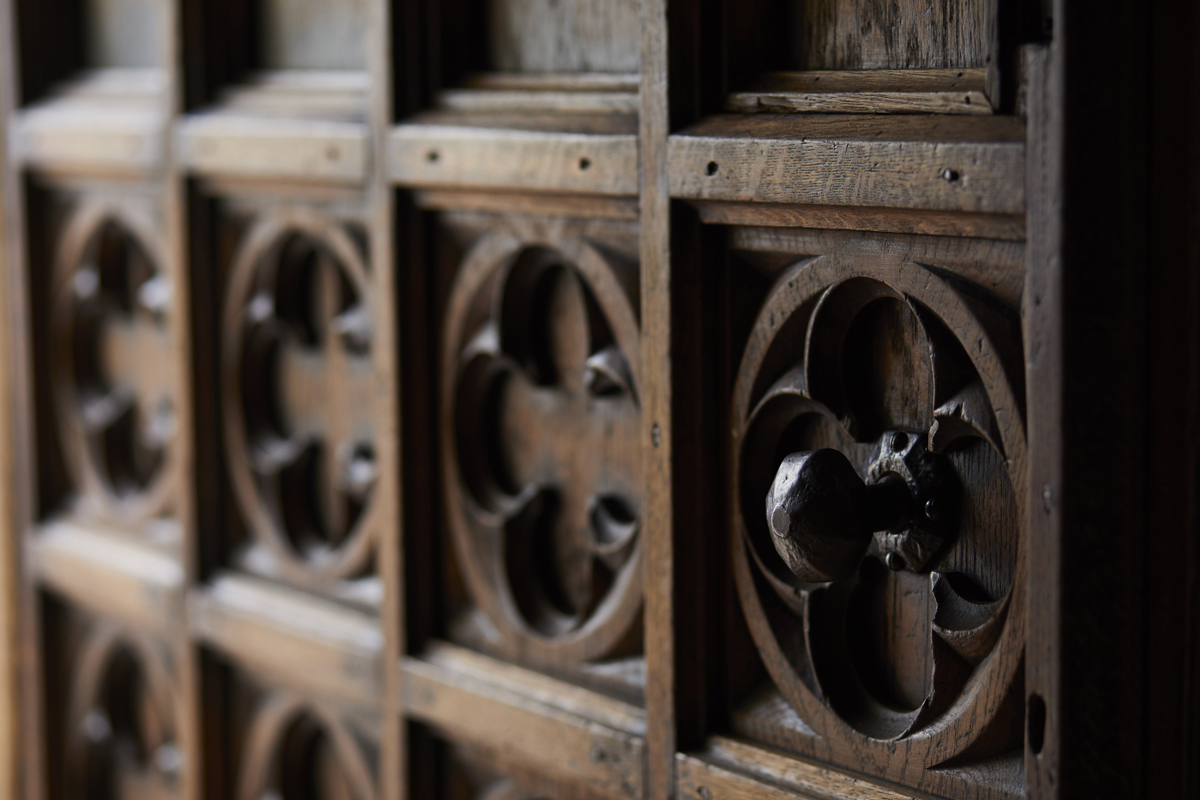 Bridge Place was the greatest house in East Kent, second only to Chilham Castle. Siberecht's painting shows a magnificent building with two wings enclosing a courtyard and surrounded by elegant gardens. Unfortunately, the expense of constructing and maintaining the building, and the lavish entertainment, nearly ruined the estate so the heirs sold the property in 1704 to John Taylor Esq of the neighbouring estate of Bisrons, who - for reasons that are unclear, perhaps for economy or because of fire damage, or, it has been suggested, through envy - pulled down the greater part of the building leaving only one wing standing, the Bridge Place we know today.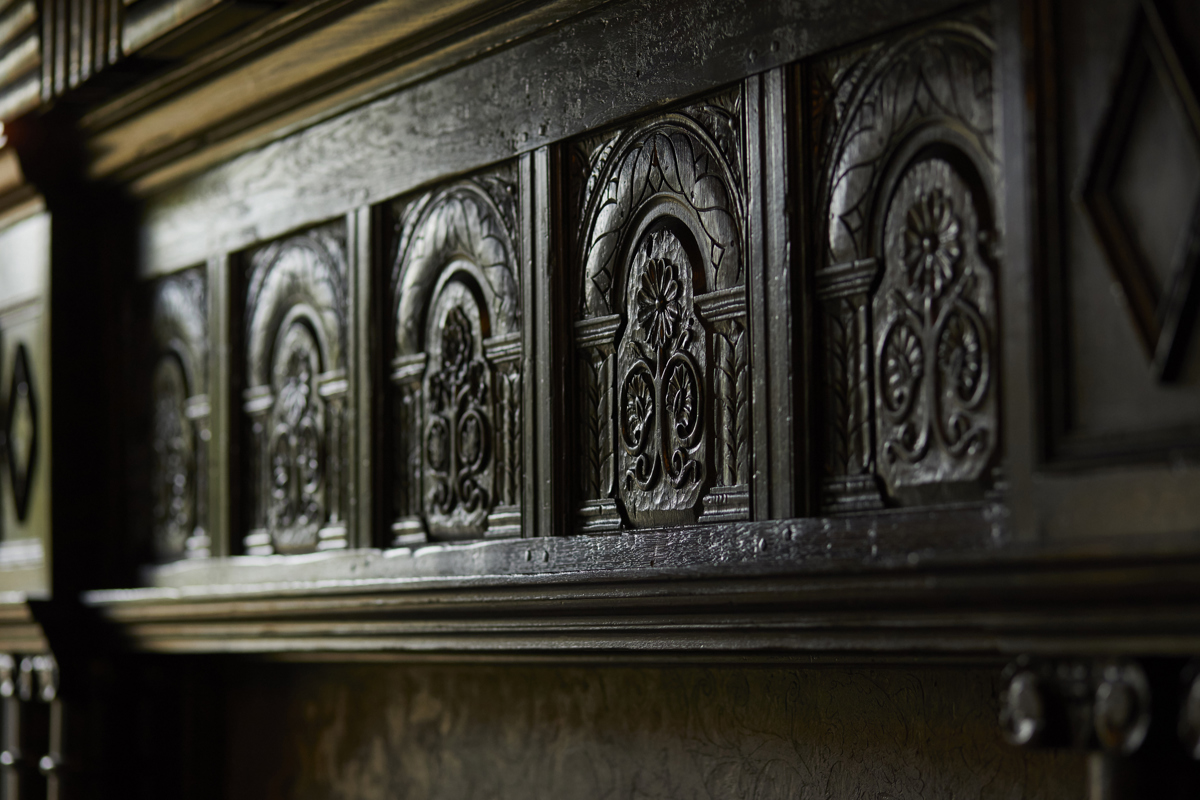 Through the next two centuries the house remained home to the local great and good, and would have been well known to Joseph Conrad, who lived just down the road in Bishopsbourne, and to Ian Fleming, who wrote 'You Only Live Twice' at the Duck Inn, Pett Bottom, the next village along.
Suffering the genteel neglect common to country houses in the war and post-war years, the house was saved and restored in the 1960s, becoming Kent's foremost rock & roll club venue; mixing an old historic house with rock heritage and a remote location to give a vibe somewhere between The Eagles' Hotel California and The Rocky Horror Picture Show... In its glory days it played host to Led Zeppelin, The Kinks, The Moody Blues, Manfred Mann, The Yardbirds and many more.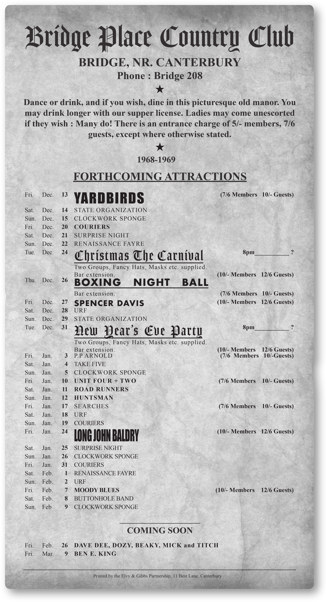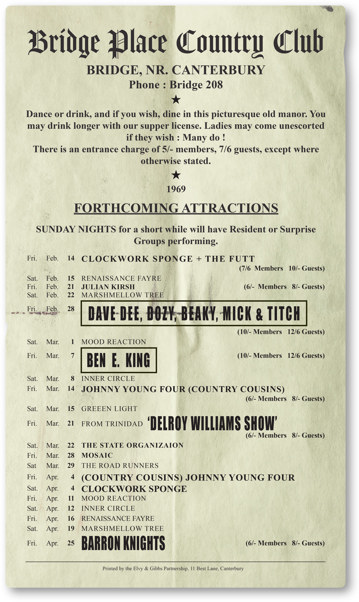 In 2018 we started work on this musical honeypot. We have lovingly restored its period features, and endless nooks and crannies. You will see some of our signature PIG touches and some surprises….
Why not come and see for yourself? Book a stay in one of our characterful rooms, or book a table and tuck into some Piggy Bits.