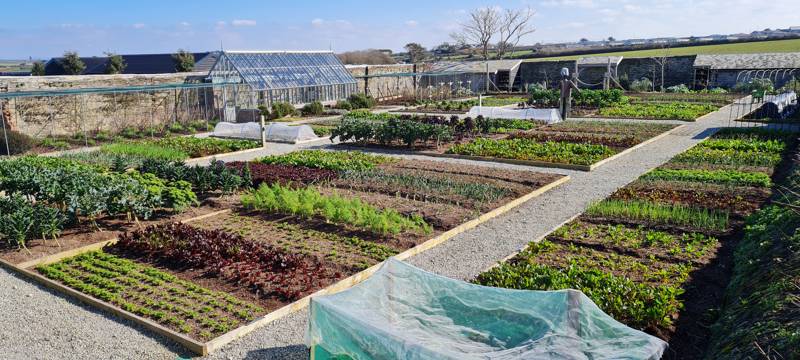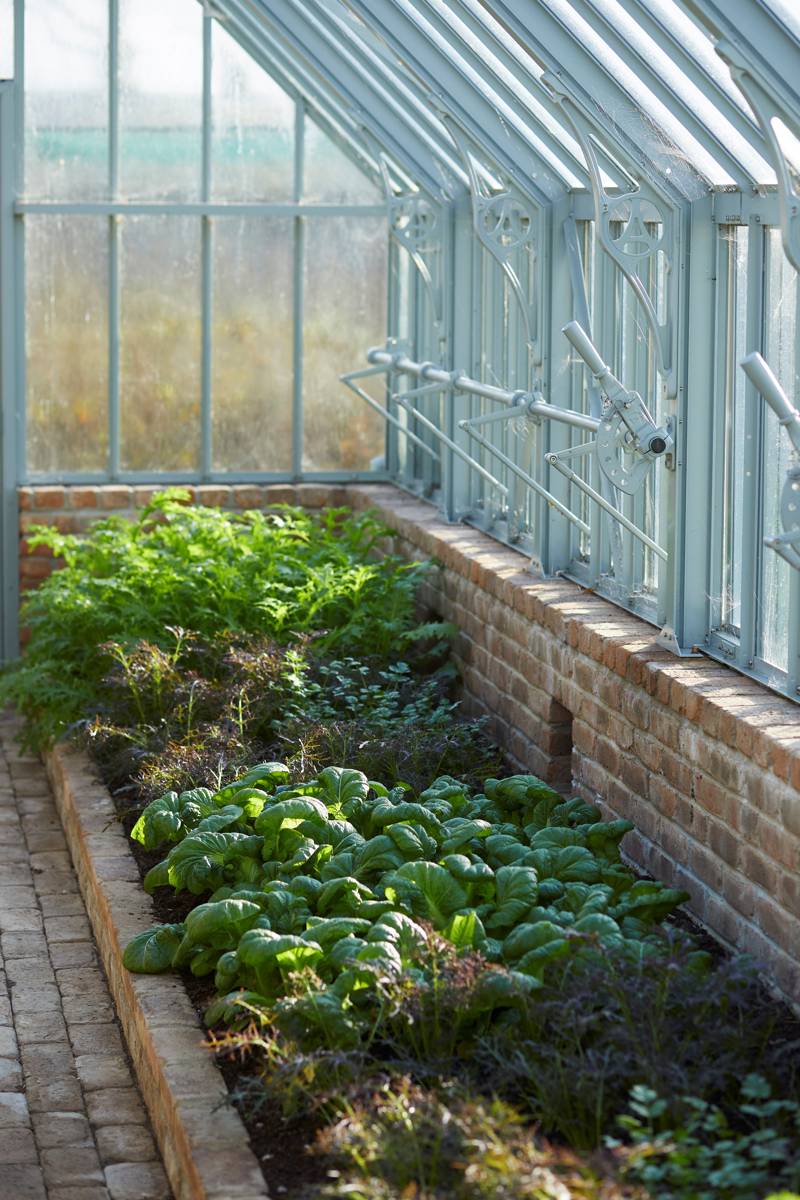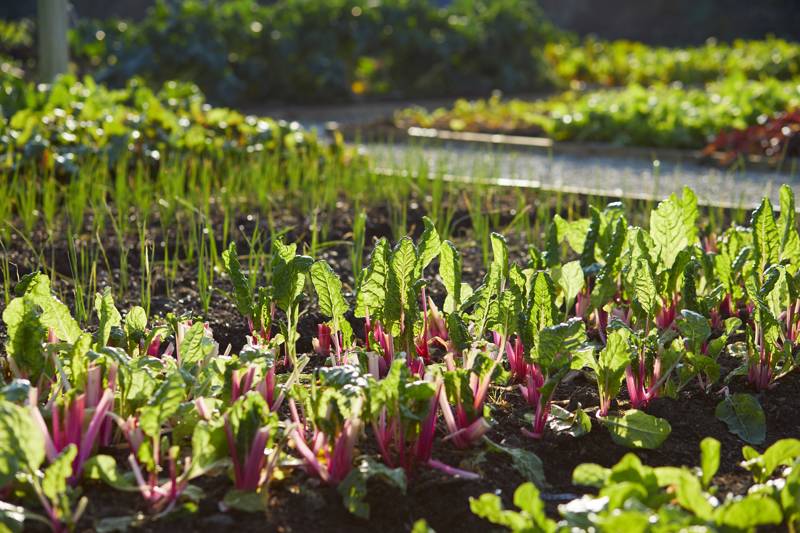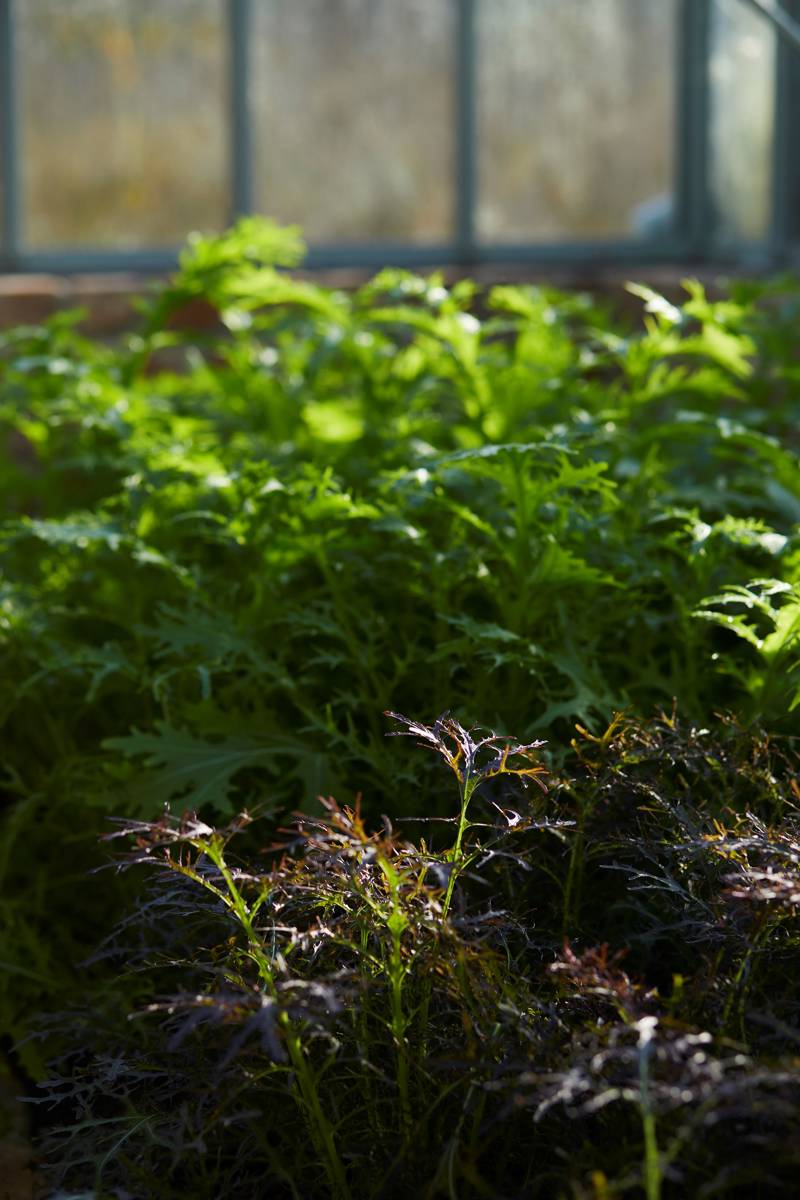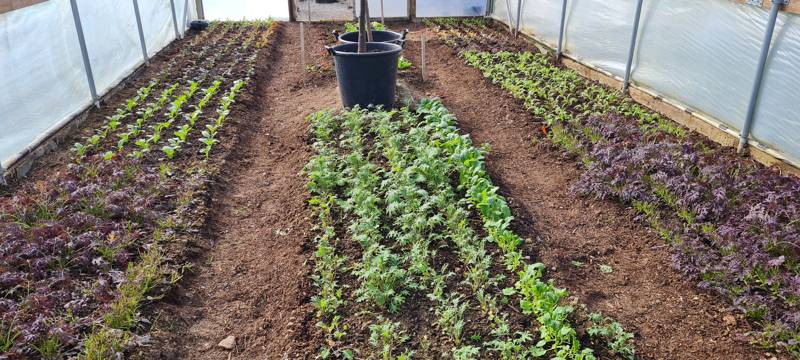 Peeps of sunshine, warmer temperatures… we're well on our way to the more abundant months of the year in our Kitchen Garden, and during March the sun starts to gain some power for our plot. With the ground still too cold to plant many things directly, our Kitchen Garden Team make the most of the polytunnels for our nursery plants, whilst sowing the hardier varieties into the ground that can withstand the colder soil.
Over at THE PIG-at Harlyn Bay, Head Kitchen Gardener Andy gives us a peek into his patch with what they're planting this March and April and, most importantly, what zero mile ingredients you can expect on the menu this spring!
Let's start at the beginning…
"The Kitchen Garden team plans the full years planting plan around October with the help of Adam, Head Chef, and discusses varieties and veg that the Kitchens will be using the following year. Our first deliveries of baby plants arrive from our Head Office polytunnel (this is where many of our plants start their lives across the PIGs!) at the end of February, with deliveries throughout the year until October. They are bolstered by our in-house sowing plan of softer plants that don't travel well, for example, Melons, Squash, Cucumbers and root vegetables like Carrots."
Sowing & Planting
"March is a month of transition in the Kitchen Garden, where our sowing and growing steps up a gear! At the moment we're planting Broad Bean Aquadulce, several different varieties of Beetroot, Cauliflower Graffiti, Cauliflower Romanesco, Kohl Rabi, Chard, Leeks, Salad Onions, a mixture of Kale and some Little Gem Lettuce.
Soon to be planted from seed in our polytunnels are Mangetout, French beans, Cucamelons, lots of different Winter Squash and some hopefully enormous pumpkins!"
Growing & Harvesting
"The first crops we will be harvesting in March include Kale, Chard, Leeks, Perpetual Spinach and Salad Onions – to name a few! Over in the polytunnel we've had a flourish of Pak Choi, Lettuce Navara, Little Gem Lettuce, Mustard Leaf Red Frills, Mustard Leaf Green Frills, Mustard Leaf Red Dragon and some Coriander."
What's on the menu?
Head to our restaurant at THE PIG-at Harlyn Bay and get a taste of some of our zero mile ingredients yourself! Dig into Salt & Vinegar Crispy Kale, Trethias Farm Lamb Loin and Shoulder with Carrot Puree, Garden Chard and Peppermint Sauce, and 'Charisma' Gurnard with Padstow Crab Dressing and Buttered Leeks.