September's harvest will certainly be one to remember this year! Our summer of seemingly endless warmth and sunshine meant that the Kitchen Garden at THE PIG-at Combe provided us with a glut of vegetables and fruit, including courgettes, onions, apples, raspberries, tomatoes, squashes and root veggies such as carrots, parsnips and beetroot – some of these made their way onto the menu as soon as they were harvested but not everything tastes best when its freshly picked, some crops are much better when left to sit around for a while!
We love a good pickle - carrots, cucumbers, onions, pumpkins, beetroots, you name it we'll pickle it. Pickled and fermented vegetables should keep for at least three months, if not longer. It's a great way of bringing a bit of the Kitchen Garden to your plate in the winter and beyond.
Pumpkins and winter squashes capture the flavour and excitement of autumn, but they are even better once they have been allowed to cure for a few weeks or months. Curing simply involves hardening the skins to protect the flesh inside from deterioration. Do it properly and you can expect the squash to stay in top form for at least three months and some as long as six, comfortably taking us to the first harvests of next spring.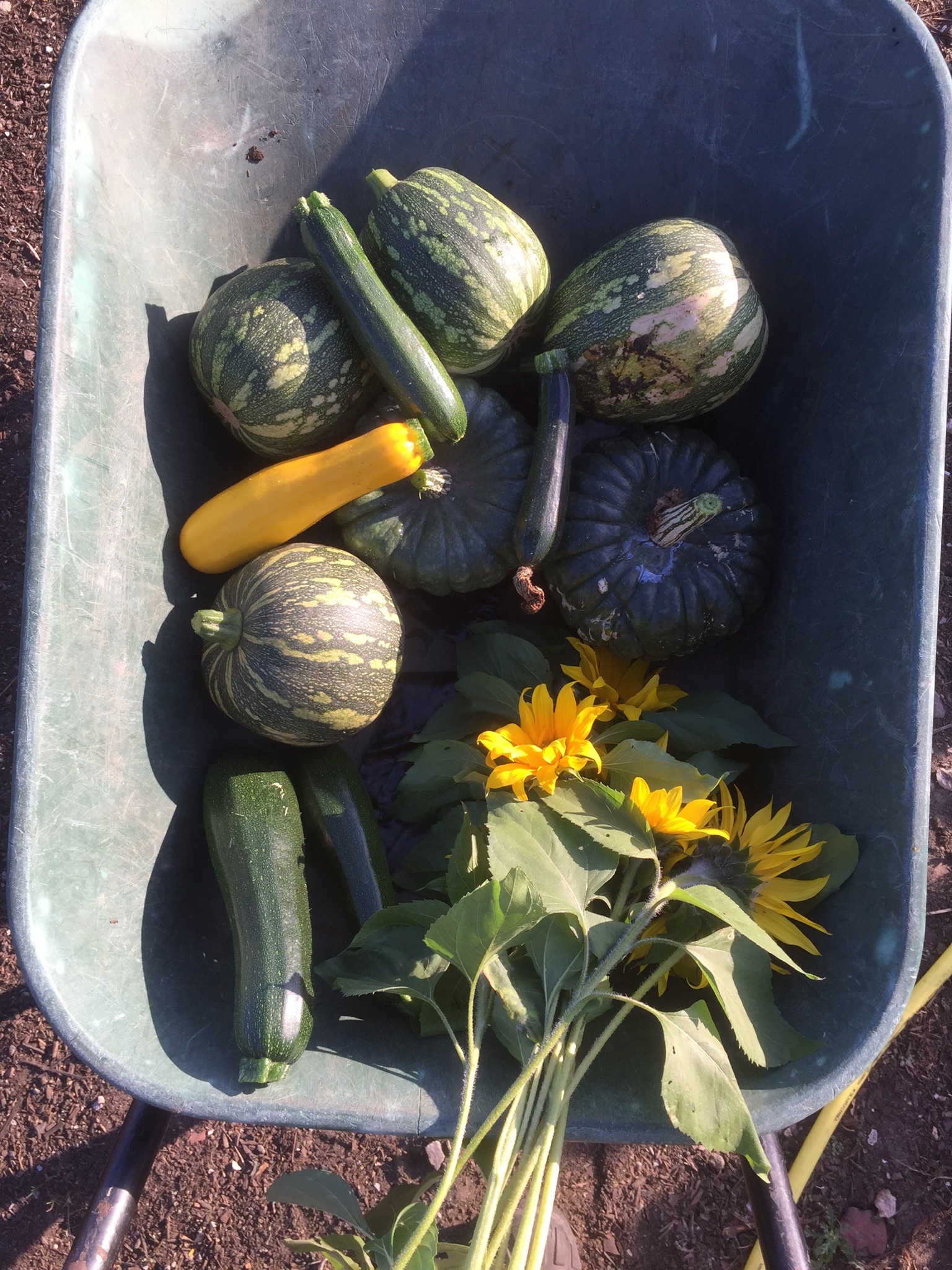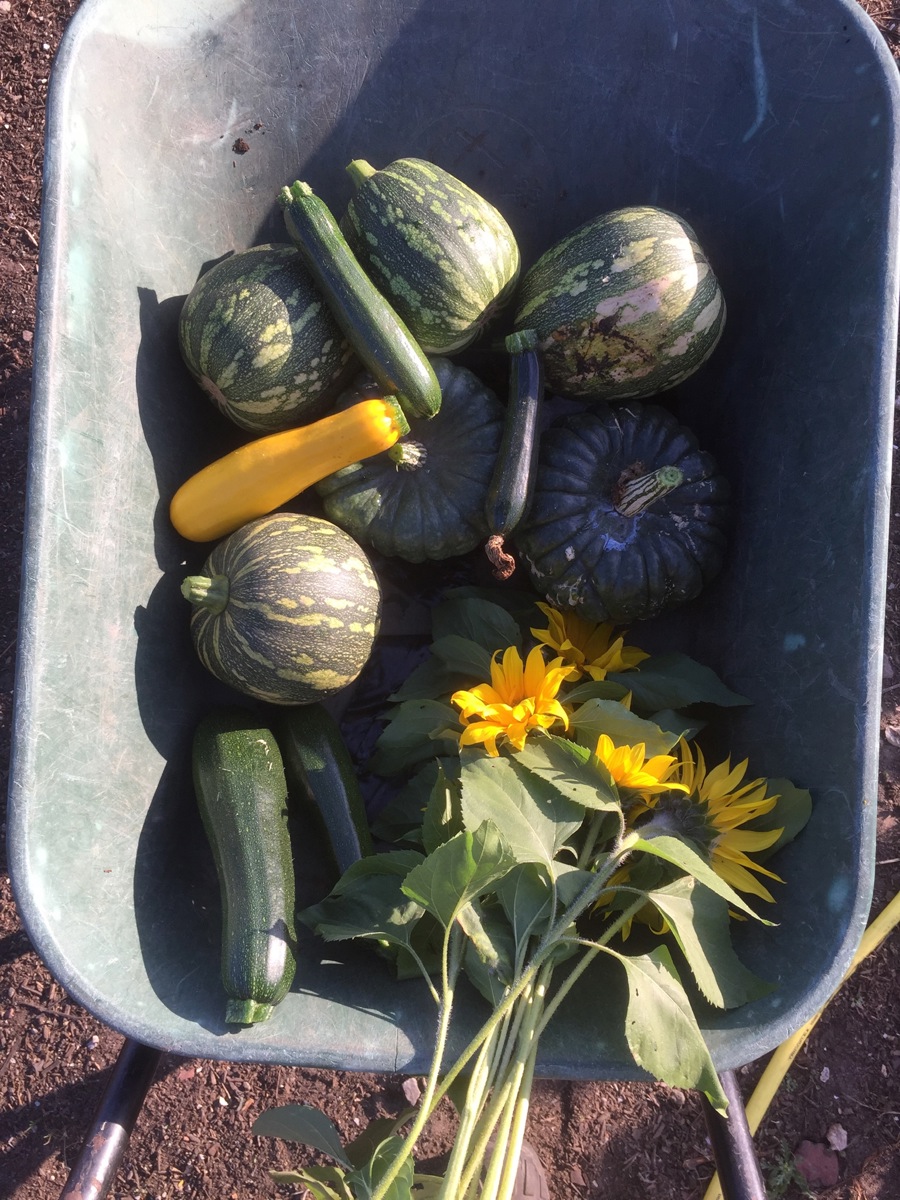 We reckon Crown Prince squash is the tastiest variety out there – it really packs a flavour-filled punch. Cut straight from the vine, it's basically just a big chunk of floury starch. It's only through the curing process that you get the best out of it. Store the squash in a dry place for two–four weeks to let the sweetness of its flavour fully develop. Don't leave it any longer than that though, as the flavour will start to deteriorate.
So, having been harvested and cured they are ready just in time for chilly November days, and what better than using them for a warming bowl of squash soup.
Incredibly easy to make, this soup is always an instant hit. It's comforting and velvety smooth – and great with a generous hunk of freshly baked crusty bread.
Squash Soup recipe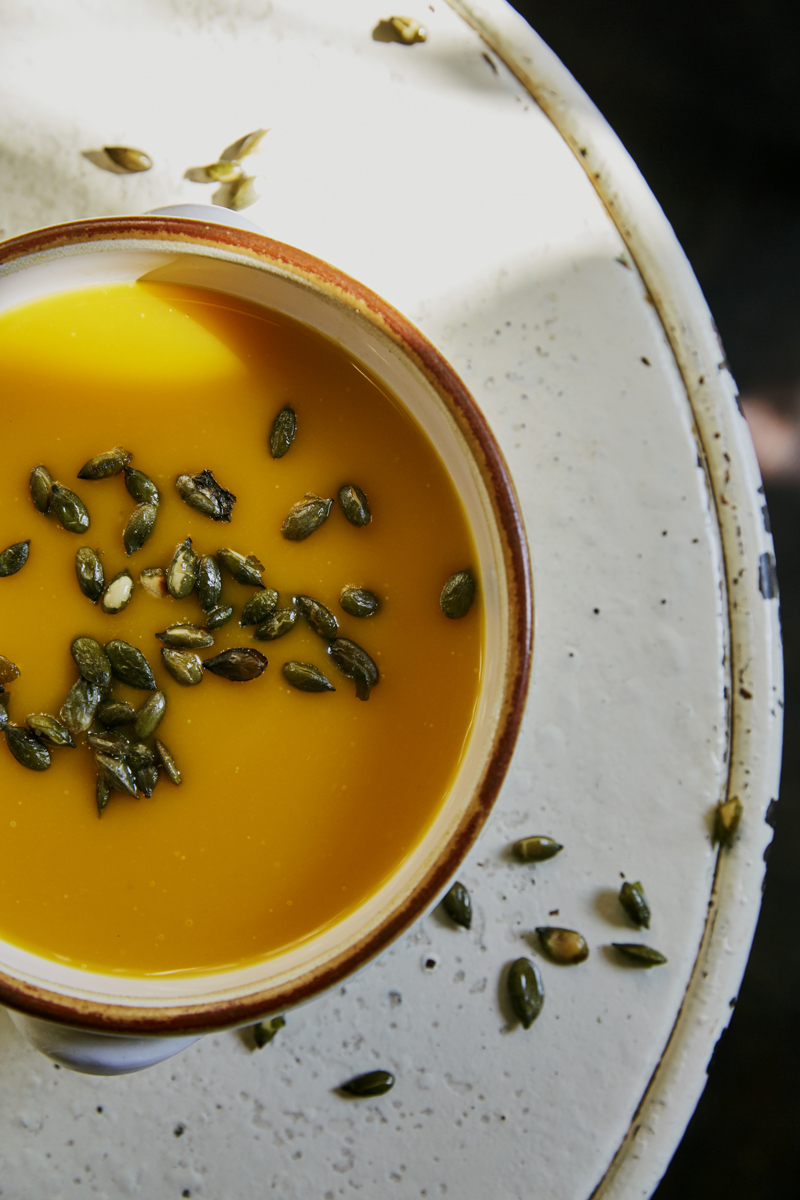 Ingredients (serves 8–10)
1 Crown Prince squash (if you can't find it, use another variety)
4 garlic cloves, peeled and chopped
5 sprigs of thyme
rapeseed oil
2 onions, peeled and sliced
2 sprigs of savory or thyme, just the leaves, chopped
a good knob of butter
500ml (18fl oz) vegetable stock
salt and pepper
To serve
a handful of pumpkin seeds, toasted
a drizzle of chilli oil (optional)
What to do…
Preheat the oven to 200°C, 180°C fan (400°F), Gas Mark 6. Cut the squash into quarters, scoop out the seeds and set them aside. Put the squash in a tray with 2 garlic cloves, the thyme, salt, pepper and a drizzle of oil, cover with foil, and roast for 30–45 minutes, until soft.
Sweat the onions, the remaining garlic and savory (or thyme) in a large pan with the butter until soft. This will only take a few minutes.
Remove the squash from the oven, scoop out the flesh and add to the pan. Cover with the vegetable stock and cook for 15–20 minutes, gently simmering. Finally, blitz the soup in a food processor, or with a hand blender, until smooth, and season to taste.
Toast the pumpkin seeds that you set aside earlier in a hot dry pan for a couple of minutes.
To serve, pour into bowls and sprinkle the toasted pumpkin seeds on top with a drizzle of chilli oil, if using.
Enjoy!
For more recipes, our book, THE PIG: Tales and Recipes from the Kitchen Garden and beyond can be brought here!