When we opened the doors to THE PIG-at Harlyn Bay, right on the north coast of Cornwall, in July 2020, it was a no brainer that we wanted to work with some of the best fish suppliers around! The team at THE PIG, Brockenhurst, had worked with the Cornish Fishmonger Fish for Thought in the past, and so when the newly formed Kitchen team for THE PIG-at Harlyn Bay started their supplier hunt, Fish for Thought were one of the first to get a call!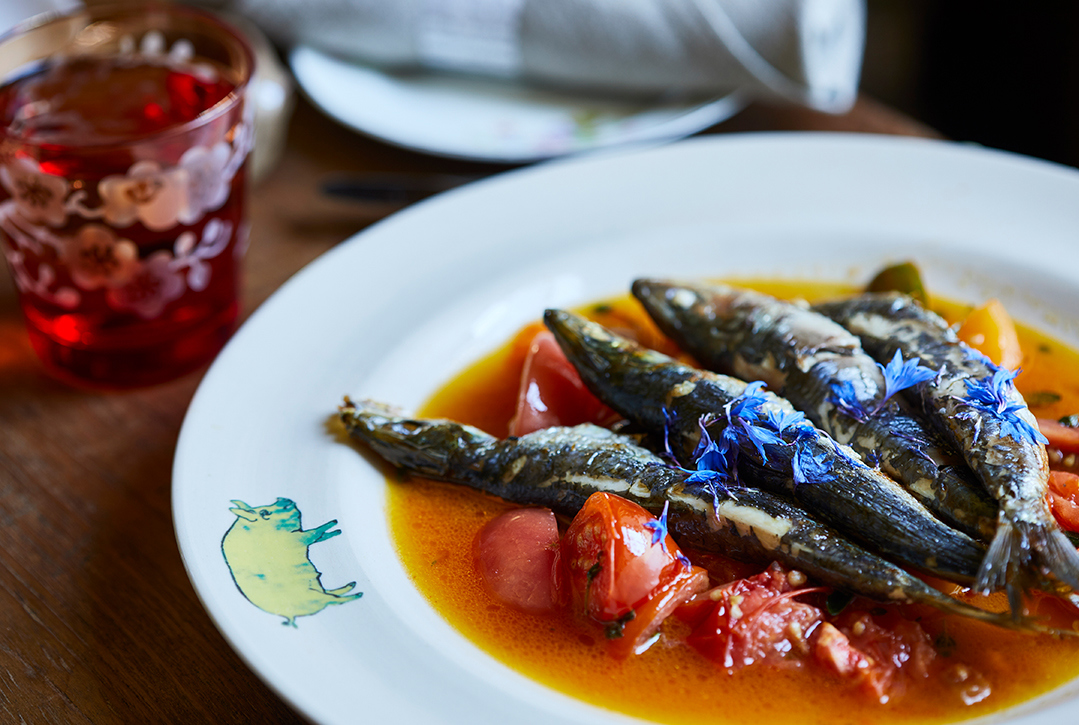 Fish for Thought are committed to delivering fresh local seafood using ethical and sustainable sourcing. They are based at the heart of the Cornish fishing industry and could even tell you the name of the boat your fish came from!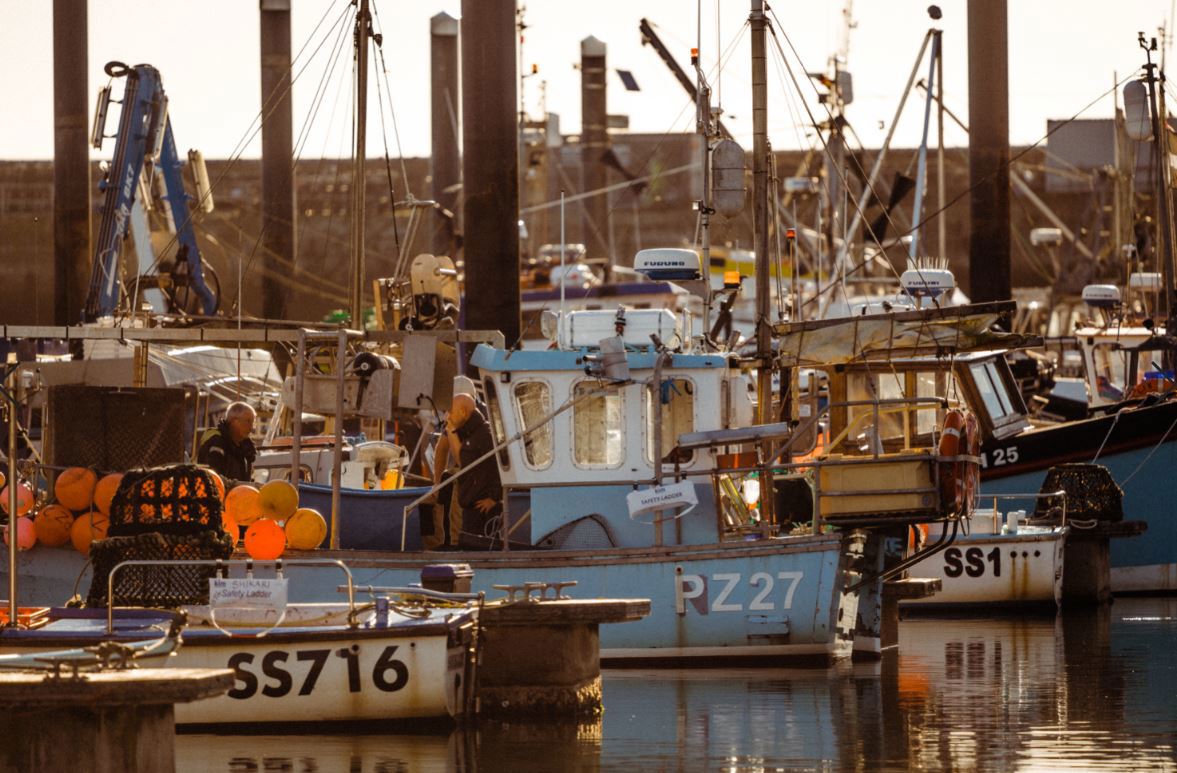 Tell us a bit about how the Fish for Thought came about?
Fish for Thought was founded 15 years ago, when I moved my young family to Cornwall and started working with a seafood business. I have always been passionate about the ocean and found the fishing industry fascinating.
At the time, people were just beginning to make more considered choices when it came to food and I felt that there was so much more that could be done with regards sustainability and real provenance when it came to fish and shellfish. Most businesses were paying lip service to these important areas and I wanted to start a business that put them front and centre of everything that we do.
What sorts of fish do you catch and supply?
We specialise in wild caught sustainable British seafood, sourcing most of our fish and shellfish from Cornish and South West markets and directly from boats. We champion underloved but delicious species, like Cornish Sole, Red Gurnard, Brill and hake. Our pot-caught Cornish lobsters and crab are world-class and have a deserved reputation for outstanding flavour. We work with the Cornwall Wildlife Trust and the Marine Conservation Society to guide us as to what fish populations are sustainable and therefore what we should or should not be selling.
We also offer a small range of farmed seafood, including Loch Duart Salmon; UK Tiger Prawns and Gigha Halibut, though we are constantly reviewing.   
More importantly, we think what we won't sell is just as important as what we do sell. Among our banned seafood species are tuna, ray, shark, dredged oysters, skate and imported farmed prawns, to name a few.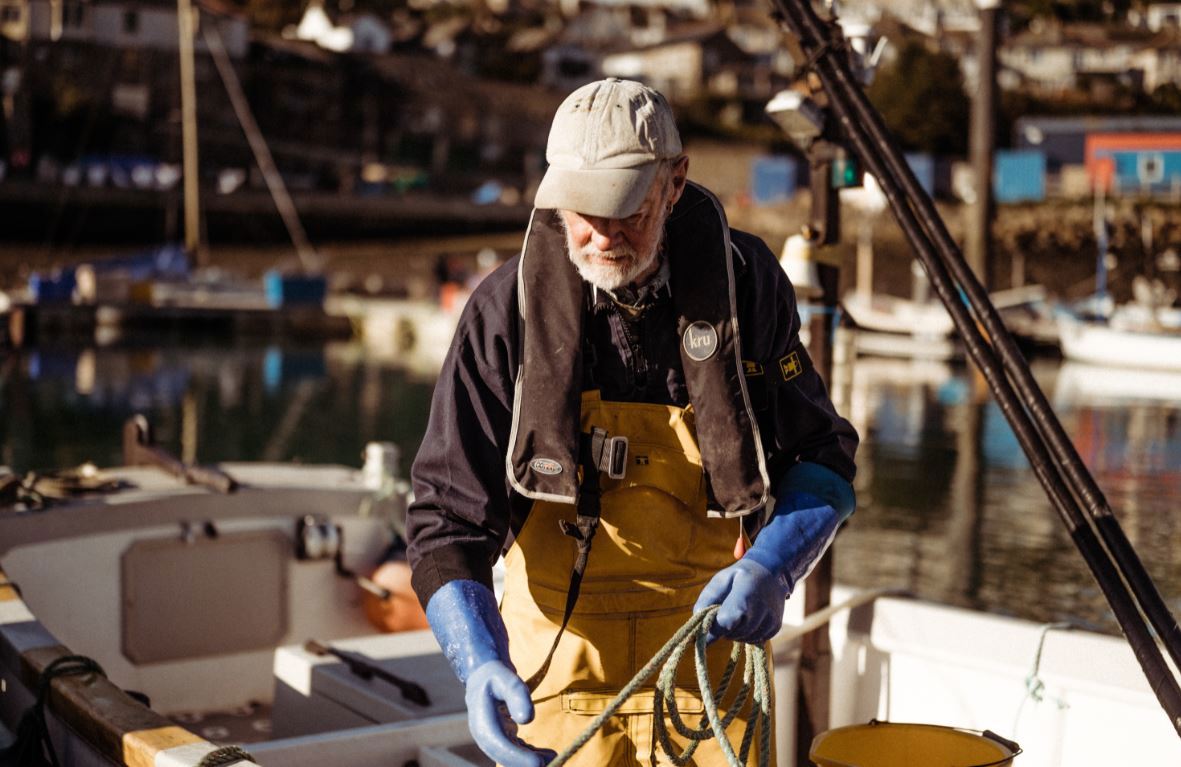 Tell us a bit about your Fishmonger? (where is it, what size, the history, any awards you've won etc.)
We are based in the 'famous fishing port of Bodmin', about as far away from the ocean as you can be in Cornwall.
It is actually a great location, situated centrally to all the markets and ports we source from and also close to good links out of the county so we can deliver nationwide.
From our early days as two men with a van and a Portakabin, we have grown up quite a bit. We are now a passionate team of 30 on a mission to champion sustainable British seafood.
We love your fish at THE PIGs! Could you tell us a bit more about your work with us?
Thank you, and we love you too!
It is really important to us that the people we work with share our values and truly believe and champion what we do. We work very closely with Adam, Head Chef at THE PIG-at Harlyn Bay, Chef from day 1 it was very clear that they and indeed the whole business is as passionate about sustainability and provenance as we are.
We love working with you.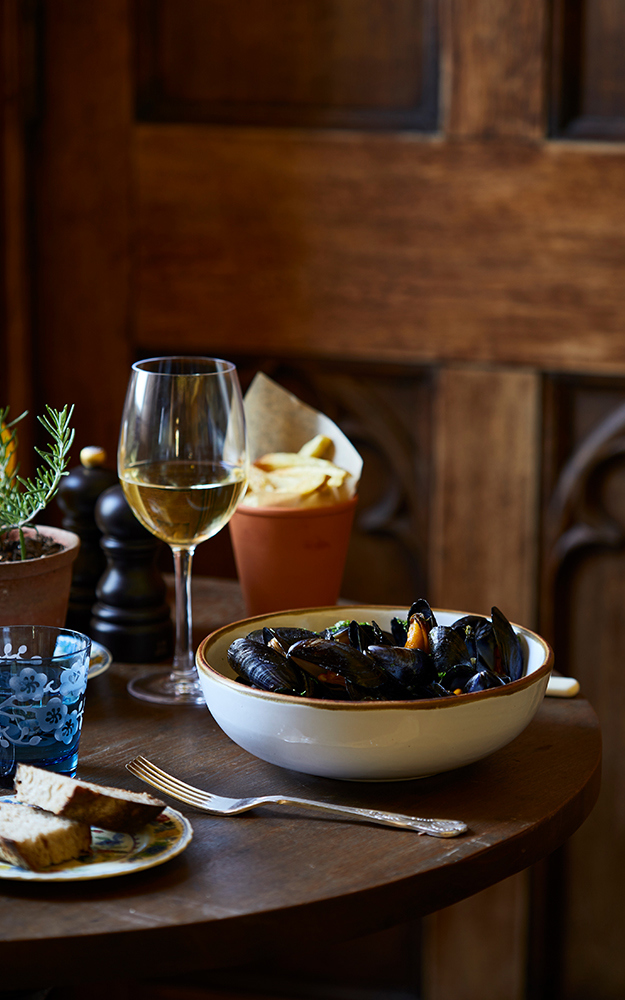 How has the pandemic had an effect on business?
To say it's been a roller-coaster would be an understatement. Twelve months ago, 75% of our business was working with the hospitality sector, which largely stopped, and we were genuinely fearful about how we would survive.
Fortunately, 25% of sales came through our well-established online site, delivering fantastic sustainable seafood directly to customers at home. We managed to grow our direct-to-consumers and it now represents 75% of the overall business.
Our team worked so hard and adapted and so far, we have managed to protect everyone's jobs, which was a key aim.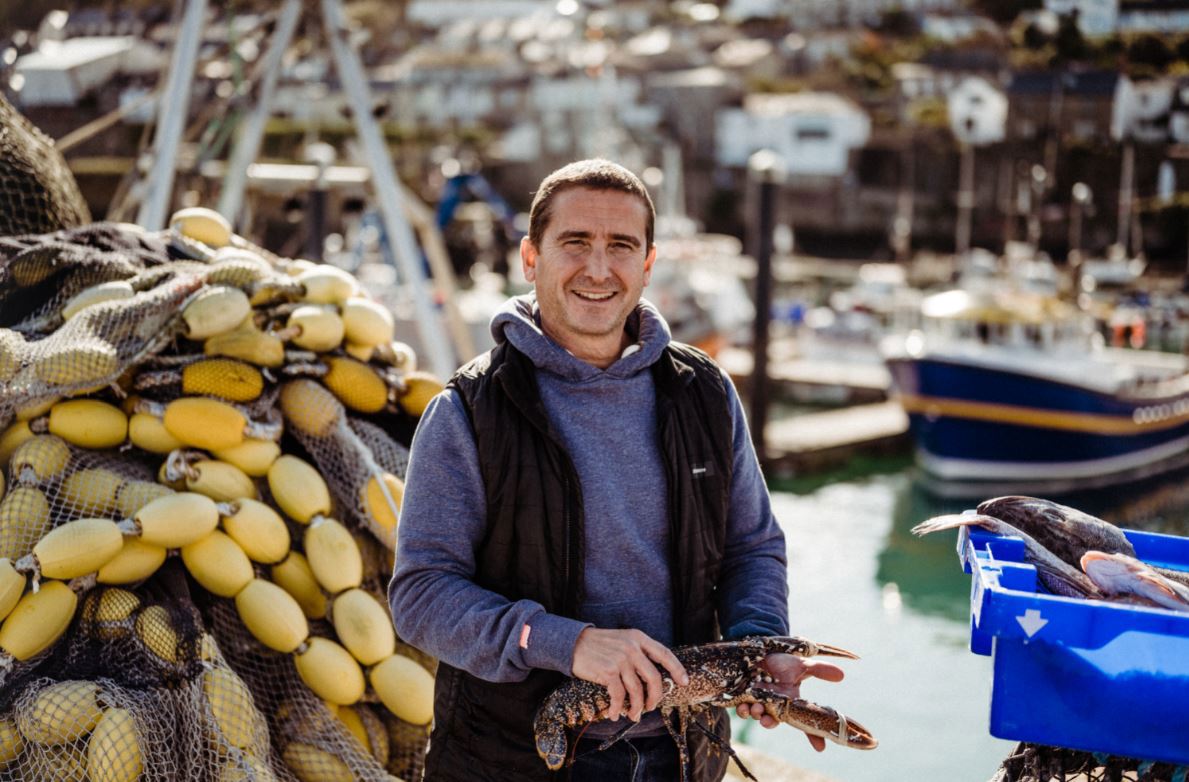 With the world moving towards a more sustainable way of doing things, how has the fish industry adapting?
We think sustainability is the most important factor when it comes to choosing fish and shellfish. Sadly, too many businesses continue to talk a lot about it, but not change their behaviour.
We are proud to lead the way and firmly believe that the range of fish and shellfish we offer is the most sustainable. What we won't sell is as important as what we will.
In addition, we have developed a unique recyclable packaging solution – it makes no sense to deliver sustainable seafood in completely unsustainable polystyrene packaging!
What advice would you give a budding fishmonger?
My advice for any young person would be to do something you are passionate about with people and organisations that share your values and value your contribution.
Be prepared to work hard and learn new skills.
We have a great team, are of whom have been trained and developed within the business and I love to see them all growing and developing with us.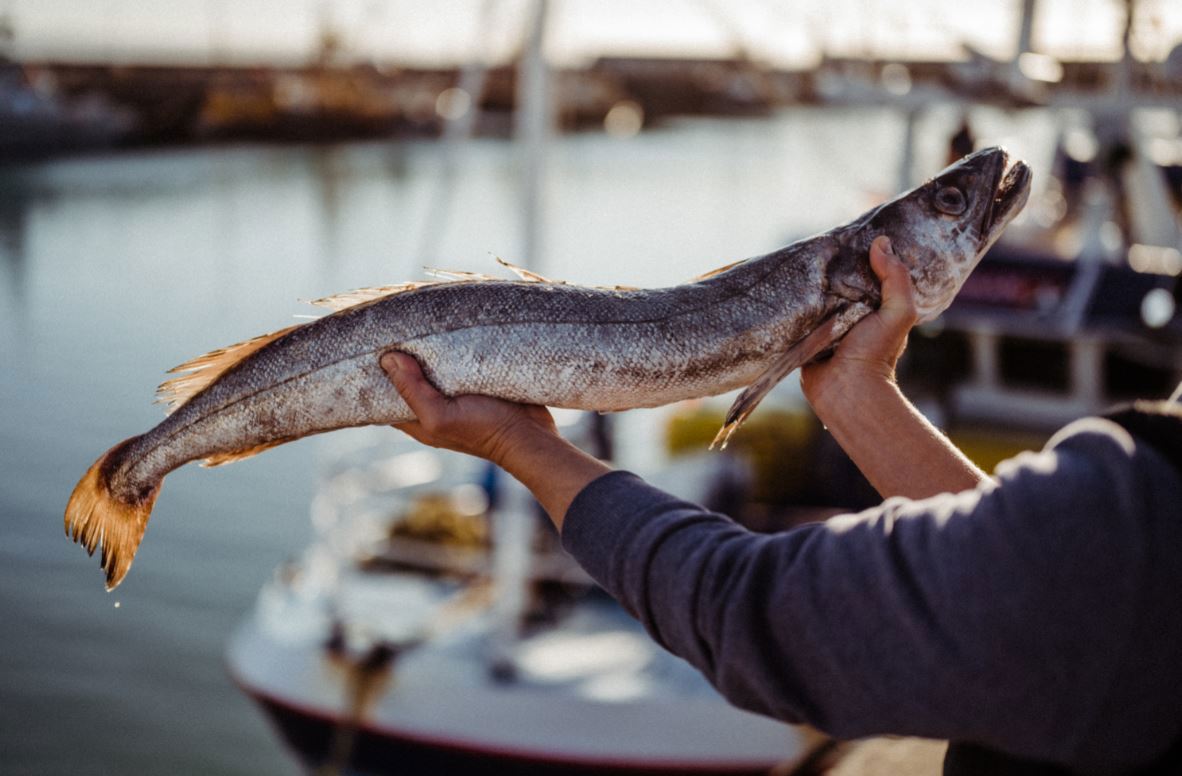 What's your favourite fish and a dish it goes into well?
We are so fortunate in Cornwall to have such a huge range of fish and shellfish landed around our shores, and I am spoiled by having some amazing Chefs creating delicious dishes that I get to enjoy.
My current favourites would be our Cornish Crab & Roasted Tomato Soup and Gurnard Fillets with a Chorizo and Minted Pea Puree.
Fancy winning a luxury BBQ Seafood hamper?
We have teamed up with Fish for Thought to give you the chance to win the best of Cornwall's produce delivered to your door. For more details on how to enter click here!