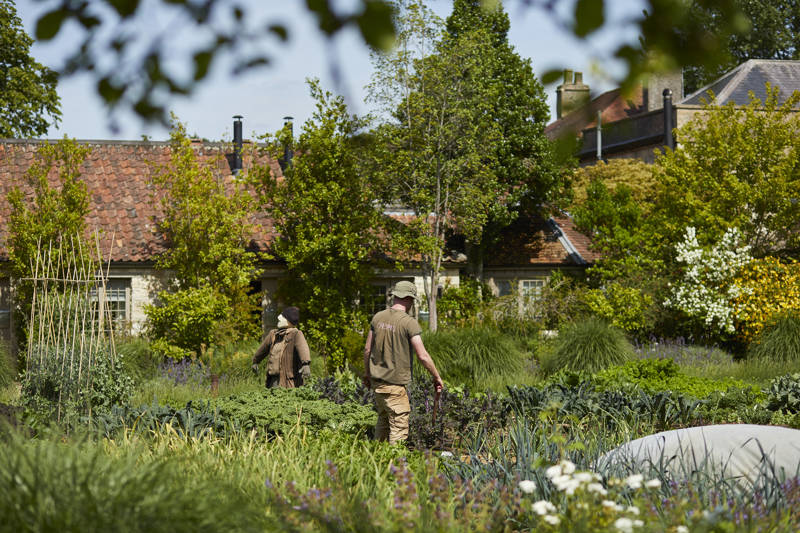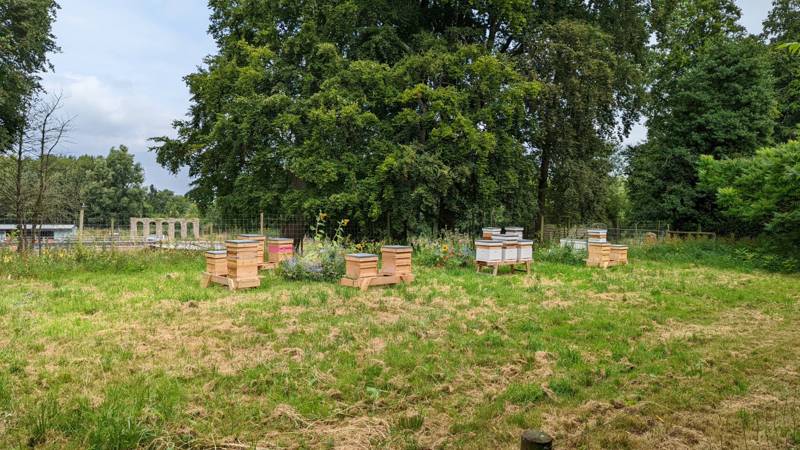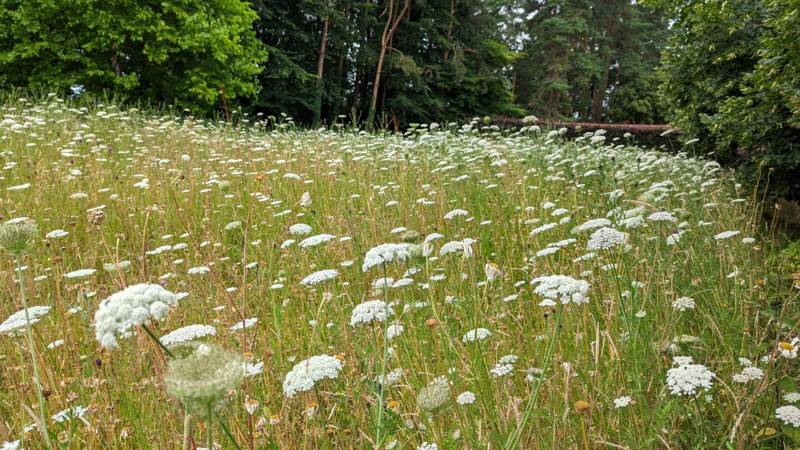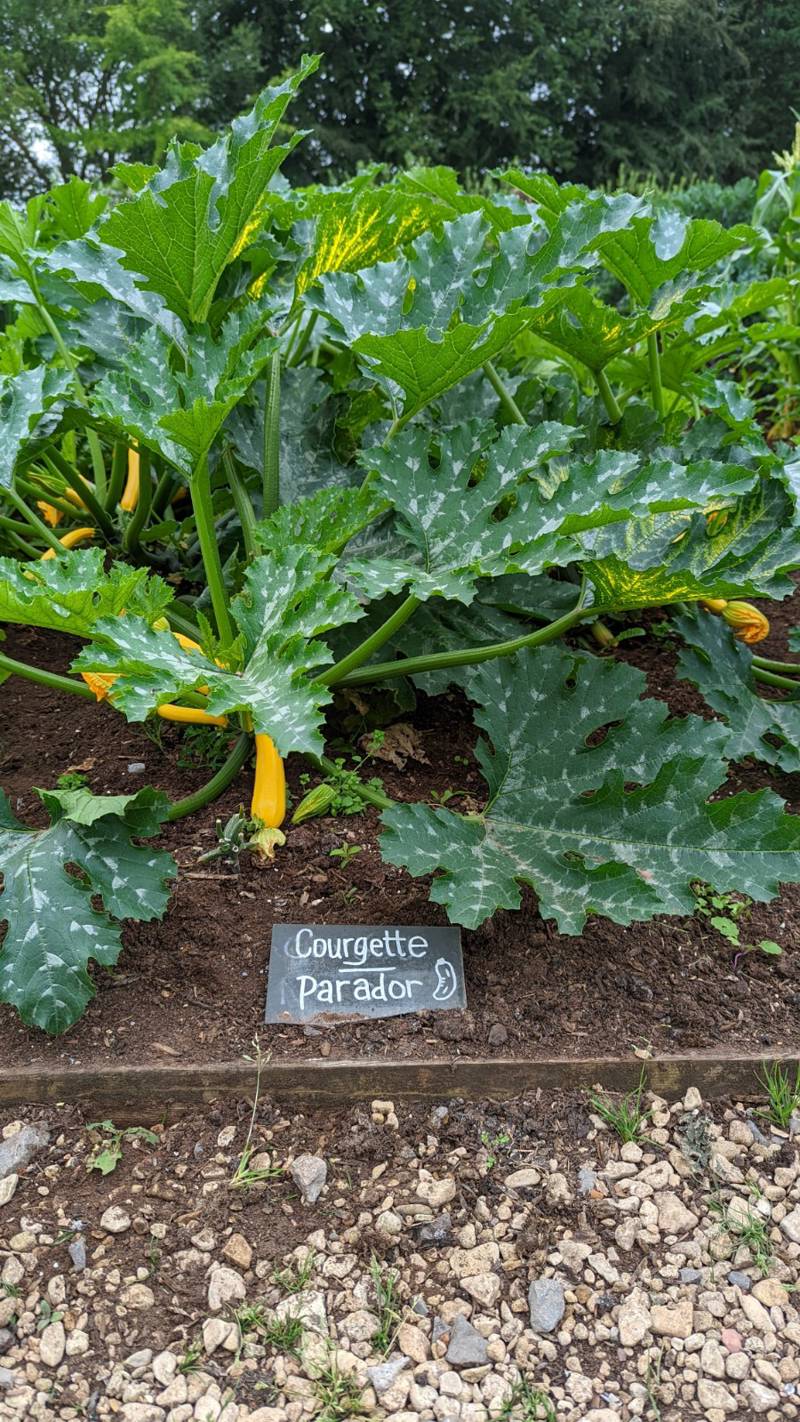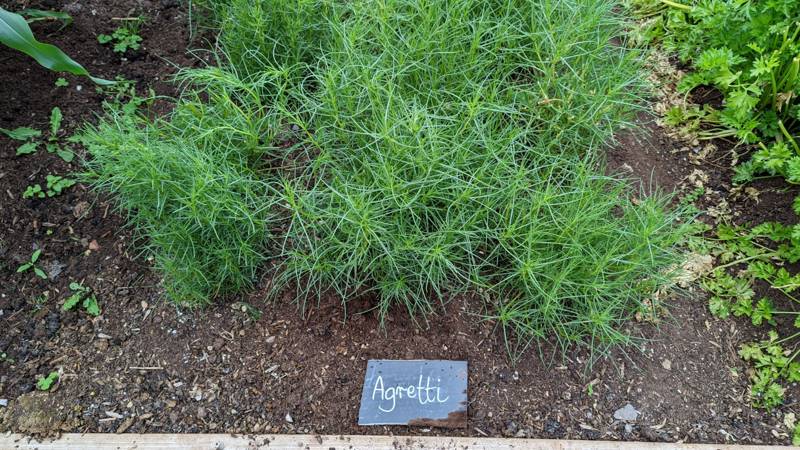 We don't know about you, but we love the summer! The warmer weather, spending much more time outdoors and the long sunny evenings. Our Kitchen Gardens are the perfect places to wander to explore new varieties of fruit and veg, get a spot of wildlife watching in and take in the peaceful country air! If you wander into the garden at THE PIG-near Bath this August, you will notice we now have 20 beehives which have produced around 24kg of honey in July alone, and our tennis courts have now been transformed into a wildflower meadow to create a home for even more wildlife and serves as food for our bees.
Summer is also a great time for the garden also with so much flourishing. We spoke to our Head Kitchen Gardener Zack at THE PIG-near Bath to find out the top 3 things growing in the garden currently…
Courgettes
First up is a classic, Courgettes! Currently being used on our 25-Mile Menu, the Chefs are stuffing the Courgettes with Pepper, Shallots, and Tomato – yum!
We sow our Courgette seeds in pots indoors around mid-April, then transplant them outside once the risk of frost is over, generally around mid-May. The plants like to spread out and get can get very large, so we space them 18 inches apart. They come in a variety of colours, shapes and sizes, this year we're growing "Parador" which is a yellow variety and "Pantheon" which is a pale green variety with ridges on the fruits.
Lemon Verbena
Next up is Lemon Verbena. For those that don't know, Lemon Verbena is a delicious shrub with an intense Lemon aroma which smells just like lemon sherbets! It can be used for making teas, sauces, or desserts. Our Chefs are currently using our fresh Lemon Verbena to make it into a cream with goes with our Trout dish.
We grow these in our herb beds, but they can also be grown from seed – the choice is yours! The plants like full sunshine and plenty of water, it may need protecting with fleece in the winter as they can be susceptible to very cold weather.
Agretti
Lastly, we have our Agretti, an Italian plant that is quite like Samphire, the only difference is that the leaves are thinner and not quite as salty. It goes very well with our fish dishes and makes a nice garnish, it's currently being used with Fennel on the Ray Wing dish.
We sowed the seeds indoors back around March time and then transplanted them out around mid–May. We use the 'cut and come again' technique with this plant which keeps us stocked with Agretti until early September!
If you fancy trying some of the dishes mentioned, why not book a table here? You can explore the Kitchen Garden on your visit…