We love local in everything we do at THE PIG, and over the years we have been lucky to support some of the best local suppliers around with our 25-mile menu. At our original PIG in Brockenhurst and THE PIG-in the Wall in Southampton, we have the New Forest and Hampshire right on our doorstep which means we get a pick of some of the South Coast's best produce.
Some are delivering daily to your doors, others are keeping their shelves stocked with all the essentials and some are shipping their goodies nationwide so you can all get your hands on them. Thank you to all of our suppliers and friends for supporting us all through these times.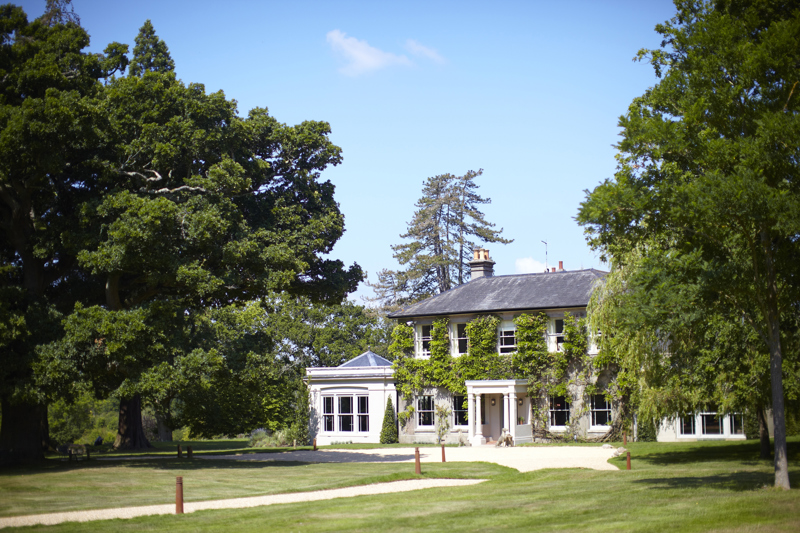 Whilst you can't get to THE PIG in Brockenhurst some of our friends are supporting the community with local pick up points and deliveries of their delicious ingredients, which means you can enjoy some piggy ingredients at home whilst supporting local!
Owton's – Traditional Family Butcher (24.5 miles)
The Owton family have been farming for over 400 years with 4 farm shops and supplying award winning meats to quality butchers and restaurants across Southern England, London and the Midlands from their 225 acre farm. They are lending a local hand by delivering Meat Boxes with extra items available including eggs, ham and cheese – perfect for if you can't get out and about. Find out more by visiting their website.
Sopley Farm (12.2 miles)
Sopley Farm on the edge of The New Forest grow nearly 20 different fruit and vegetables. They pride themselves in producing good quality produce to people across Hampshire and Dorset, which is "as fresh as it gets"! From 31st March they started selling their asparagus along with other fresh produce from the farm yard at Sopley Farm (opposite the old Owls Barn). They are open Monday - Saturday 10am - 2pm. Find out the latest from Sopley Farm here.
Harvest Fine Foods (16.3 miles)
Harvest Fine Food are now offering home delivery to selected areas to those who may struggle to get to the supermarket or those who can't find the items they need in the shops. You can pick from a huge range of fresh and pantry products, as well as non-food items! Please note you will need to register and to apply for home deliveries. Visit their website for more information
Isle of Wight Garlic Farm (24.5 miles)
A family business that has grown from the love of garlic in the heart of the Isle of Wight. The family have spent many years since exploring garlics history and origins, experimenting with the many different varieties on "the Island" and have created a range garlic infused products from garlic mayonnaise to garlicky chutneys and from black garlic beer to garlic ice cream. You can still order from their range of condiments, hampers, garlic beer and garlic vodka from their website. 
T Bartlett & Sons and Bread Port (both 8.3 miles)
Our friends and suppliers at T Bartlett & Sons butchers and Bread Port bakery, both in New Milton in the New Forest, have teamed up with The Naked Pantry also in the town. The Naked Pantry will be delivery essentials to doors in the local area, including New Milton, Ashley, Hordle, Highcliffe, Sway, Milford or Brockenhurst. Find out more online from The Naked Pantry. 
Hoxton Bakehouse (13.2 miles)
Baker extraordinaires the Hoxton Bakehouse have bakeries in Southampton, Winchester and Lymington that are currently still open and baking their renowned sourdough by the bucket load! You can pop in to pick up their daily freshly baked bread, cinnamon buns, cookies and tarts and now they are even offering a home delivery service. Order online here.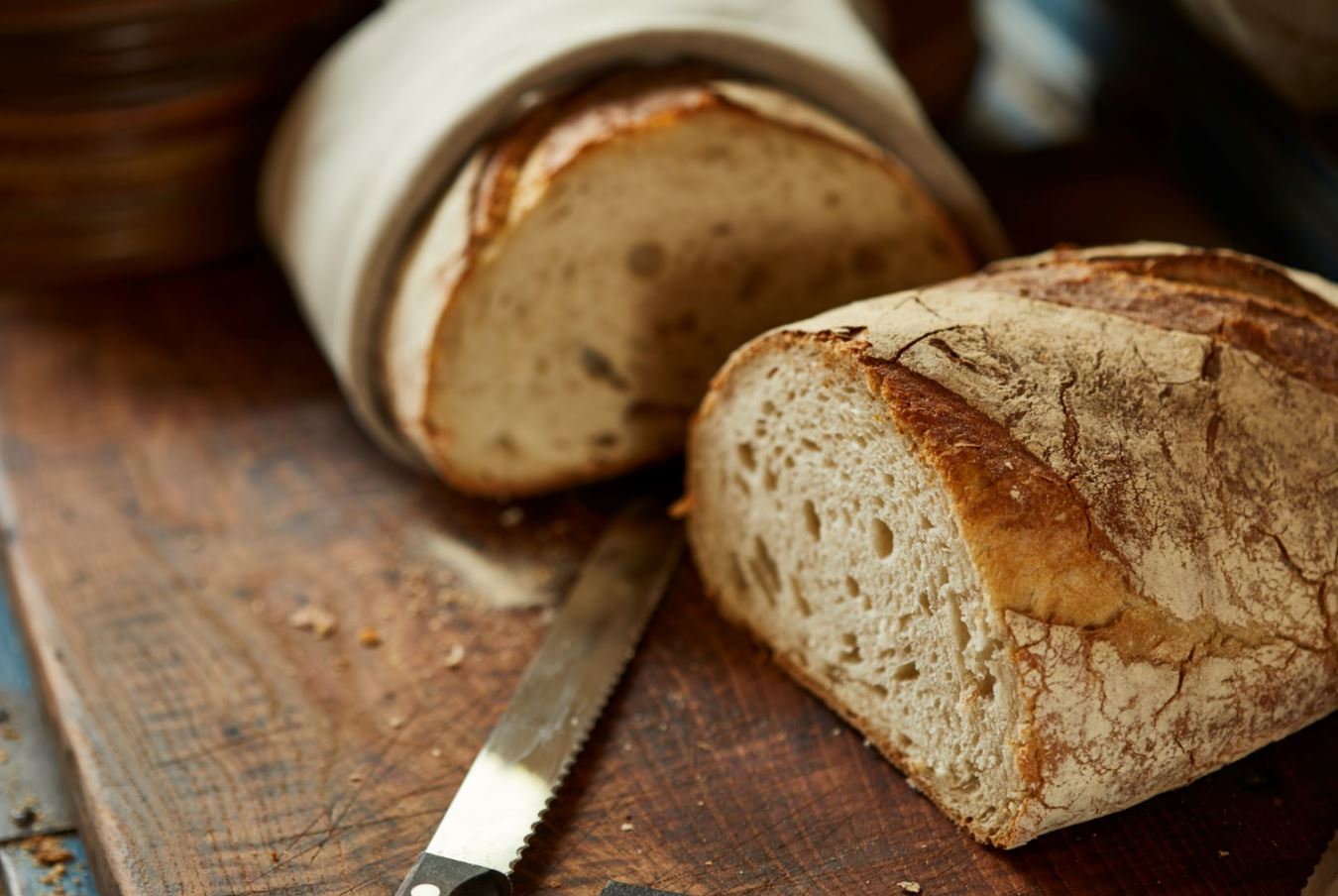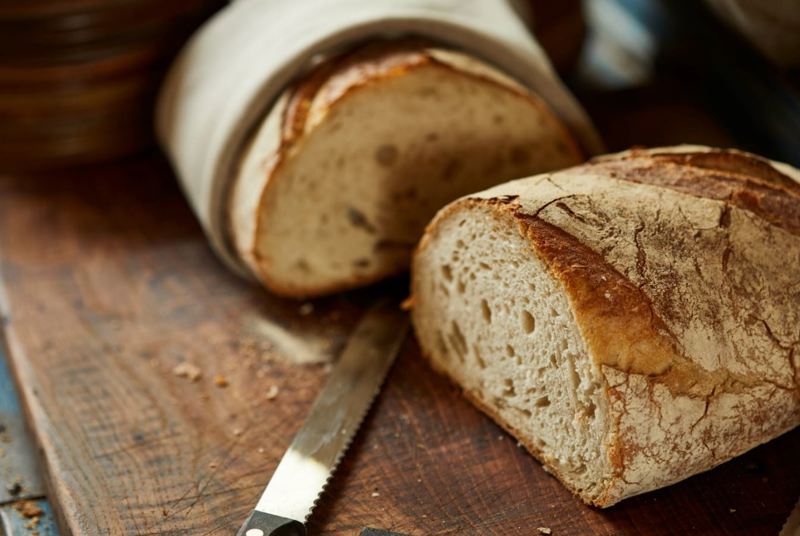 Jurassic Coast Farm Shop (33 miles)
Jurassic Coast Farm Shop stock their own grass-fed, free range Aberdeen Angus beef and English rose veal from the family farm as well as other free-range meats, sustainably sourced fish, local cheeses, fruit and vegetables and you can have it all delivered to your door, just click here.
Hambledon Vineyard (22 miles)
Hambledon Vineyard are great friends of ours and are our house bubbles! Hambledon are currently offering 10% off 12 bottles with free delivery. You can pick these up from their website.
Hambledon also sit in the Vineyards of Hampshire collective, supporting the English Vineyard trade in the county. During this period of isolation, they have all pulled together and are offering a selection box delivery of wines from Hampshire's vineyards.  A must for a wine lover, or great as a birthday pressie! Exton Vineyard are coordinating sales, email kitellen@extonparkvineyard.com
The Wine Barn (26 miles)
The Wine Barn team in Winchester truly live, breathe and love their wines! Good German wine is everything to them and they strive to provide a personalised service founded in expert knowledge, quality advice and always a tailored recommendation. The Wine Barn can come to your home delivery rescue!
Whilst other big wine companies are struggling to fulfil orders, The Wine Barn are running at good capacity and can deliver to you homes within 3-5 days at this moment in time! They are offering special 'Stay Home, Stay Safe' boxes - a mixed case of twelve red, white and sparkling German wines to lighten your evenings and enjoy at home. Head to their website to find out more. 
For more ideas and home delivery info check in with our friends at Hampshire Fare, a not-for-profit organisation working closely with over 400 businesses in Hampshire involved in rearing, growing and making an array of produce including cheese, wine, beer, meat, charcuterie, pies, spirits, cider and more.  Latest: Home Deliveries and Online Shopping from Local Producers
Further afield…
Daylesford
Our friends at Daylesford are offering nationwide delivery on their sustainable organic ingredients. With over 40 years in farming in Staffordshire then the Cotswolds, Daylesford are passionate about farming with integrity and sharing their love of eating well through seasonal, organic, local food that nourishes our bodies. Visit Daylesford to browse their range of products or if you are looking for fresh Daylesford Delivered, they are currently serving both London and the Cotswolds to the elderly and vulnerable.
Chase Distillery
Walk into any PIG and you'll see our eclectic mix of Chase infused vodkas with our garden growings. Our friends at Chase Distillery have put their farm to even better use during these times and created HR1 Antibacterial Hand Sanitiser. Right now thy are prioritising healthcare and emergency services around the Herefordshire & Worcestershire area, though you can pick yourself up a bottle here. They are also offering 15% off their award-winning spirits! 
REAL Kombucha
We are always on the lookout for well-crafted British products to introduce our guests to. REAL Kombucha was a great find and we now stock it in bars and in room larders across all of our hotels. It's great served as a refreshing drink, but also the perfect non-alcoholic drink to serve with food. Unlike most soft drinks, it is not sweet at all, has complex flavours and – of course – is really healthy. It's been a great addition to our lists for those not wishing to consume alcohol,  and you can still buy it online and have it delivered straight to your door. 
Bramley 
You will find Bramley throughout our bedrooms and Sows and Boars Loos, but you can also take Bramley home.
Bramley are a very old friend of THE PIG! We share a commitment to maintaining and preserving our natural environment and a big love of the British countryside. You won't find anything Mother Nature wouldn't approve of in any of their products; nothing harmful or unethical, their ingredients are 100% biodegradable, cruelty free and their packaging is 100% recyclable.
Head to their website to get your fix.