The #helpkentbuylocal initiative has been set up to encourage customers and businesses to buy local and support those still growing, making, selling and serving food and drink in Kent during these challenging times. Many of these suppliers and producers are friends of THE PIG-at Bridge Place and feature on our 25-mile menu.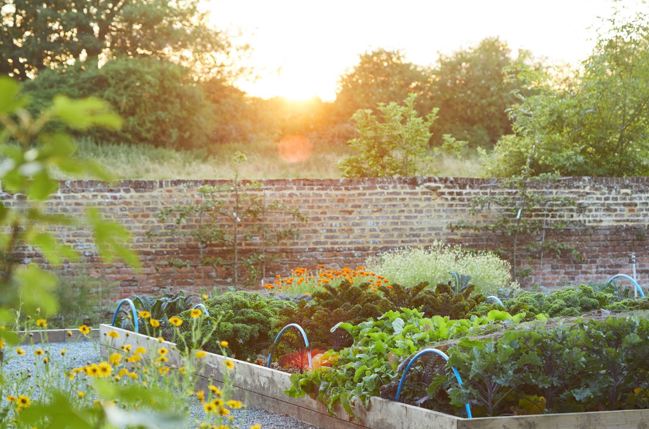 Stock up on the essentials...
CHEESE MAKERS OF CANTERBURY (8 miles) 
The dairy at Dargate is continuing to produce cheese the old-fashioned way, using locally sourced ingredients, time and dedication. Locals are still able to get their cheese 'fix' via The Goods Shed cheese counter or new Home Delivery service that is growing daily, plus the dairy continues small local deliveries of cheese, local sausages, apple juice and more for those not able to get out and about.  Find out more.
KENTISH PIP (3.5 miles) 
Kentish Pip is based at Woolton Farm, near Canterbury where the Mount Family has been growing apples for four generations. The farm may be getting ready for apple blossom and keeping an eye on the autumn harvest, but you can still enjoy their still or sparking ciders delivered to your door. Order bottles, cans or bag in box online.

SIMPSONS WINE ESTATE (2.5 miles) 
Charles and Ruth Simpson have been making award-winning wines at their Southern French property since 2002. In 2013 they brought their wine expertise back to Kent, enticed by the quality of the terroir and the opportunity to become part of the most dynamic wine region in the world. Their wines are available online for home delivery and check out social media for news on bud burst and more.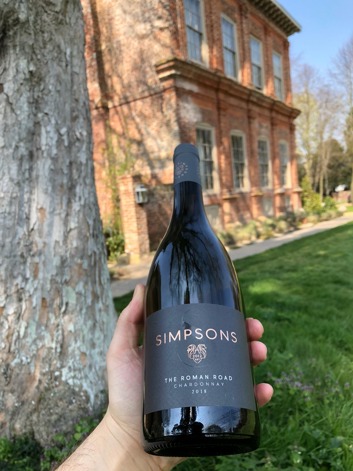 SHEPHERD NEAME (11 miles)
Kent's oldest brewer has been busy, despite all of its pubs being closed. First they ensured that food in the kitchens went to local food banks and homeless charities . Next they teamed up with local Copper Rivet Distillery to produce hand sanitiser for front line key workers. 
Before giving local hop growers a much needed boost by placing a bumper order for Kentish Hops 
 BARDSLEY FARMS (24.5 miles)
A fifth generation business, growing high quality, award winning fruit which is hand-picked and pressed to produce deliciously refreshing and quintessentially English juices. Luckily these are available to buy online and the lovely team at Bardsleys are including a free bag of apples with every order! 
MORGHEW FARM – THE POTATO SHOP (20.5 miles)
Growing at least twenty varieties of potatoes every year on 35 acres of the best ground on the beautiful Morghew Park Estate, based in Tenterden, Kent. Traditionally their honesty stall is open 365 days a year, but for anyone needing delivery their online shop is open to deliver to your door. There has been a huge spike of interest in the humble spud, perhaps as other carbs have been harder to find and people realise how versatile they are. From roasties to gnocchi or even cakes! 
THE GOODS SHED (4.5 miles)
The Goods Shed is a daily farmers' market and food hall set in historic Canterbury. Set up in 2002, the market boasts its own restaurant, serving fresh local market produce and plenty of locally grown outlets, including a butcher, baker, cheesemaker, greengrocer and even craft beer and wine stalls! Whilst you are unable to visit, The Goods Shed team are still delivering ranges of their locally sourced produce to local addresses. You can pick up anything from fresh fruit and veg,  Kentish cheese and wine to homemade freezable ready meals. Find out more here. 
C.A. WORGANS BUTCHERS (0.8 miles)
Worgans Farm Shop and Butchery is based in Bishopsbourne, just a stone's throw from THE PIG-at Bridge Place. The business started in 2012 after owner Carl, a butcher from the age of 12, moved down from Wigan and took over the butchery in the local food hall. In 2019, they moved onto Frog Lane.  Their small team are still out delivering meat and veg boxes to the surrounding area. Find out more here.
LOWER HARDRES FARM SHOP (3.5 miles)
Lower Hardres Farm Shop is a family run enterprise that prides itself on selling fresh home grown and locally sourced produce. All of their meat is prepared on site by a master butcher with more than 40 years experience. They also produce a wide variety of soft fruits and vegetables for sale in the shop or for pick your own when in season. There is a wide range of other fruit and vegetables which they source as locally as possible. The farm shop is still open with reduced opening hours so that locals can pick up their groceries! Find out more.
THE BUTCHER OF BROGDALE (12.9 miles)
The Butcher of Brogdale was established in 2005 and over the years have won awards for their meat and supply businesses, including Michelin Star restaurants and to local businesses, colleges and universities across Kent and London. They are still offering home delivery and are also offering NHS workers 25% on all orders for either delivery or collection.  Find out more
For even more ideas of how to support ##helpkentbuylocal head to the website
Further afield...
Daylesford
Our friends at Daylesford are offering nationwide delivery on their sustainable organic ingredients. With over 40 years in farming in Staffordshire then the Cotswolds, Daylesford are passionate about farming with integrity and sharing their love of eating well through seasonal, organic, local food that nourishes our bodies. Visit Daylesford to browse their range of products or if you are looking for fresh Daylesford Delivered, they are currently serving both London and the Cotswolds to the elderly and vulnerable.
Chase Distillery
Walk into any PIG and you'll see our eclectic mix of Chase infused vodkas with our garden growings. Our friends at Chase Distillery have put their farm to even better use during these times and created HR1 Antibacterial Hand Sanitiser. Right now thy are prioritising healthcare and emergency services around the Herefordshire and Worcestershire area, though you can pick yourself up a bottle over on their website. They are also offering 15% off their award-winning spirits! 
Bramley 
You will find Bramley throughout our bedrooms and Sows and Boars Loos, but you can also take Bramley home.
Bramley are a very old friend of THE PIG! We share a commitment to maintaining and preserving our natural environment and a big love of the British countryside. You won't find anything Mother Nature wouldn't approve of in any of their products; nothing harmful or unethical, their ingredients are 100% biodegradable, cruelty free and their packaging is 100% recyclable.
Head to their website to get your fix.