October is a busy time in the garden, most of our summer crops are coming to an end which means it's time to clear out the old and bring in the new!  Zack, Head Kitchen Gardener at THE PIG-near Bath talks us through what his team are planting now…
Tomatoes
As the tomatoes in our polytunnels come to an end for the year it's time to replace them with salad crops, we grow a mixture of mustards, chard and lettuce to provide a salad mix throughout the winter. The seeds are sown indoors into trays or soil blocks and thinned out after about 2 weeks. We mulch our beds with farmyard manure and the seedlings are then transplanted into the polytunnel beds and planted in rows 20cm apart and with 12cm between plants. They should be kept moist to avoid bolting and watch out for soil pests such as root aphids and wire worms, these can be treated with a nematode soil drench. We use the "cut and come again" system for harvesting which usually keeps the salads going until January when they all get re planted.
At THE PIG-near Bath we grow a few different varieties including called Sungold, a super sweet cherry tomato that is orange in colour, Steak Sandwich which is a large red beefsteak variety, Red and Green Zebra which are medium sized varieties and have stripes on the skin, Orange Wellington which is a large beefsteak variety, orange in colour, and Super Sweet 100 which is a red cherry variety, very heavy cropper.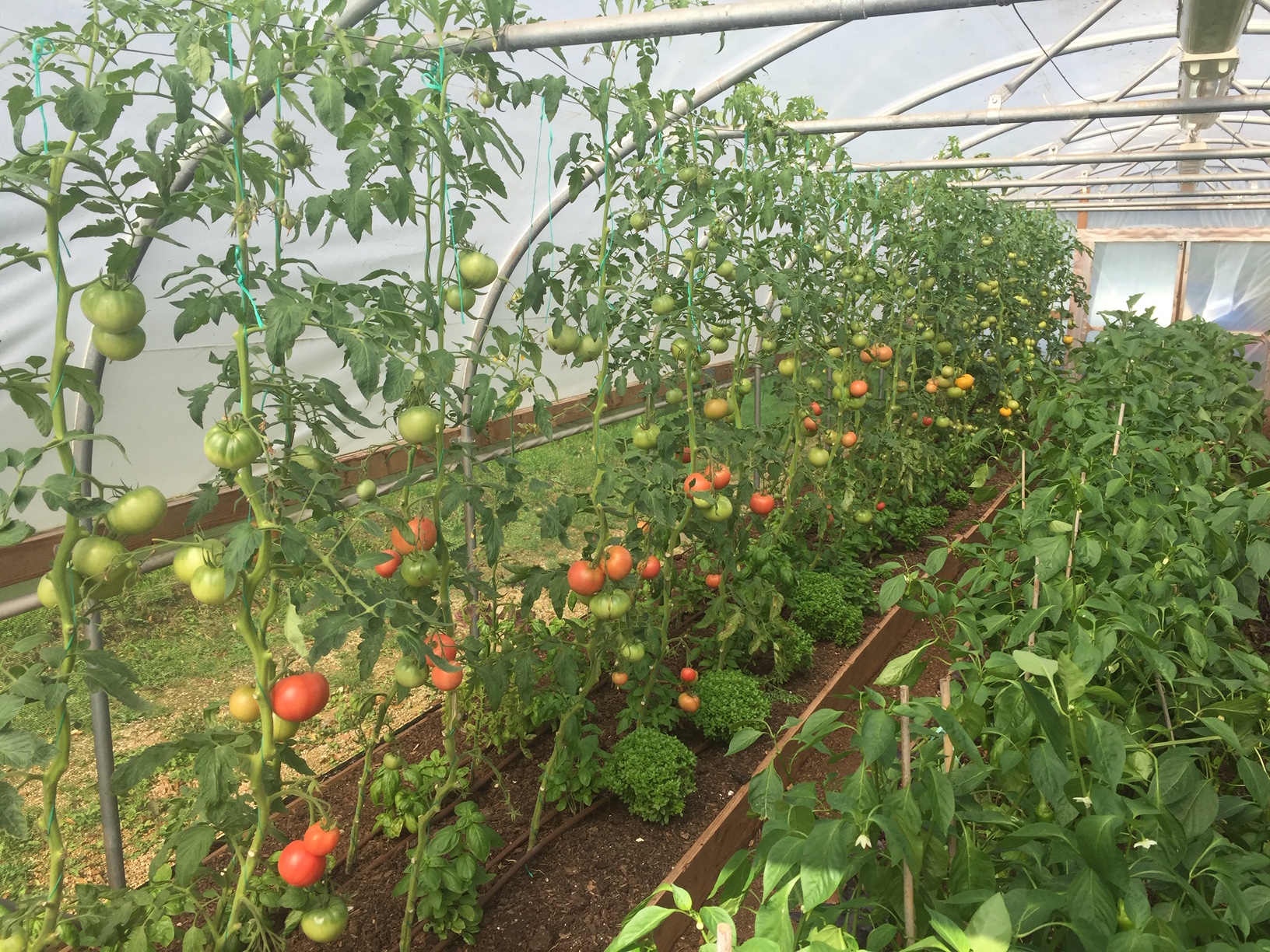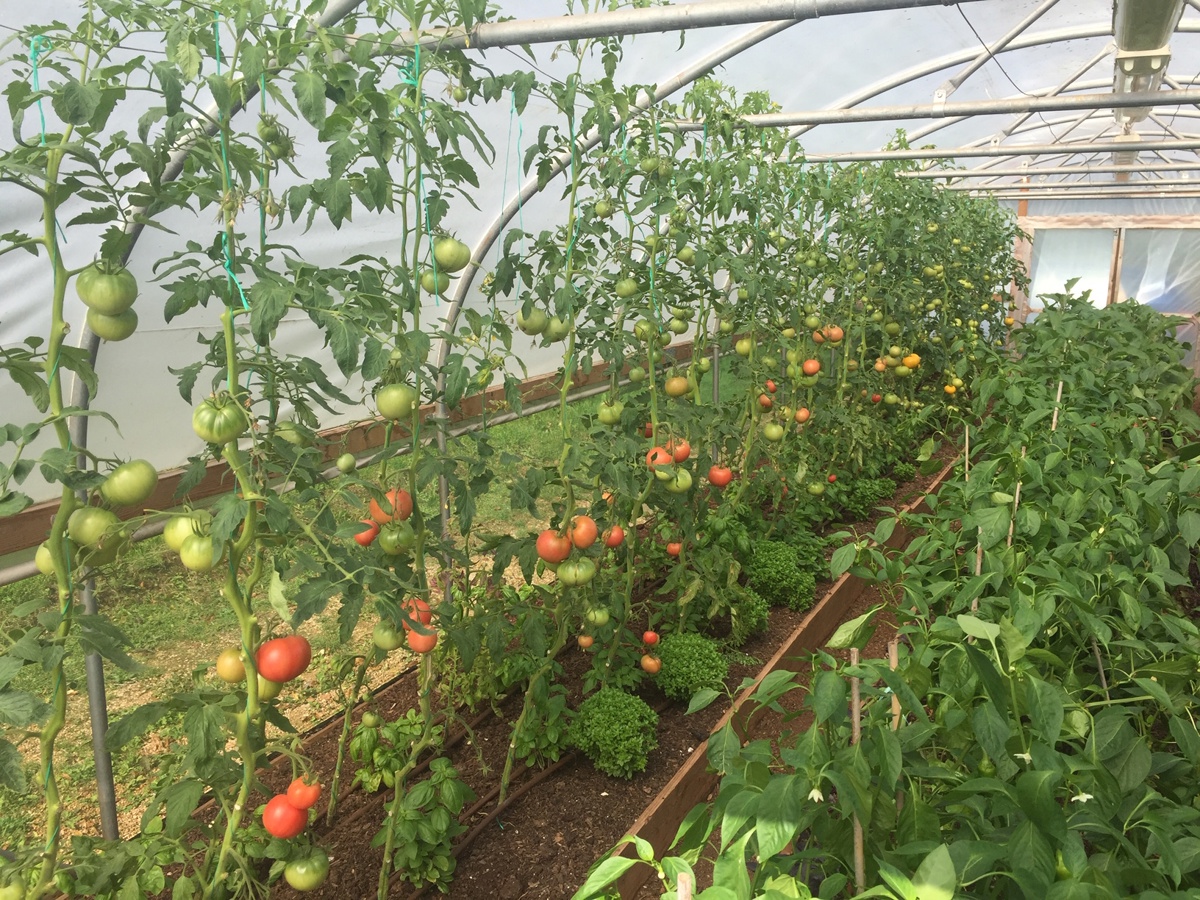 Spinach
We love Spinach because it is such a versatile crop that can be used for many things such as juices, salads and as its own side dish. We sow our seeds indoors in mid-September for winter varieties, this year we are growing "Trombone". After thinning out the seedlings, they are re-planted outdoors in early October, we plant in rows 20cm apart and with 15cm between plants to give each plant room to grow. They will enjoy a sunny spot in the garden with fertile soil, they should be kept moist to avoid bolting (bolting is the term applied to vegetable crops when they prematurely run to seed, usually making them unusable - it is triggered either by cold spells or by the changes in day length through the seasons) and weeded thoroughly to ensure good airflow and avoid diseases such as mildew.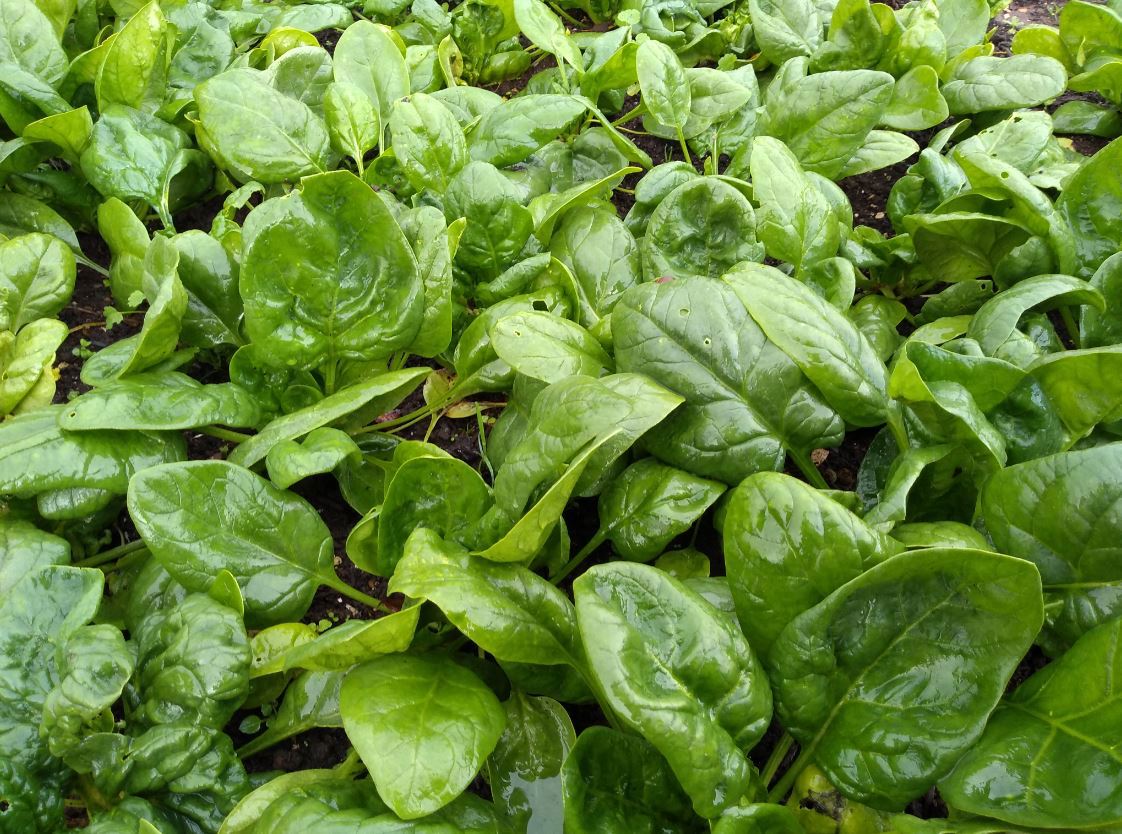 They will be ready for harvest around 6 weeks after sowing, to ensure a lengthy season always take the larger outer leaves first! We cover the plants with a cloche from November onwards to provide protection from the weather and to extend the season.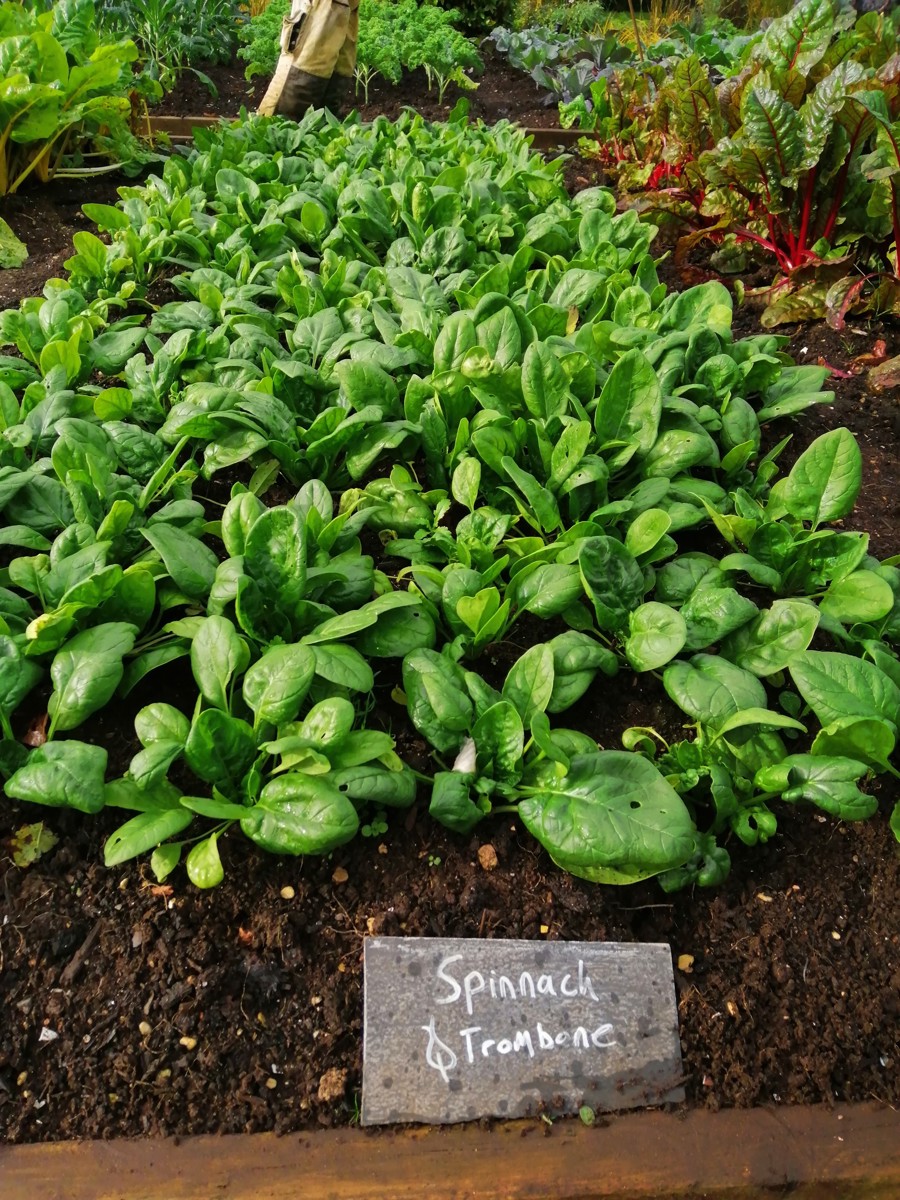 Onions
Finally, we are planting Alliums, we plant our onion sets (immature small onions) and garlic cloves in autumn to get an early harvest by June/July. The sets/cloves are sown directly into the ground in rows 20cm apart and with 15cm between plants, discarding any that have sprouted or are unusual in shape as these are likely to bolt. For the best results, they should be in a sunny sheltered spot and prefer well drained fertile soil. Try to avoid overly damp conditions as this can cause the sets/cloves to rot.
Why not book a table for lunch at THE PIG-near Bath to try some of the delicious dishes Zack mentioned here!