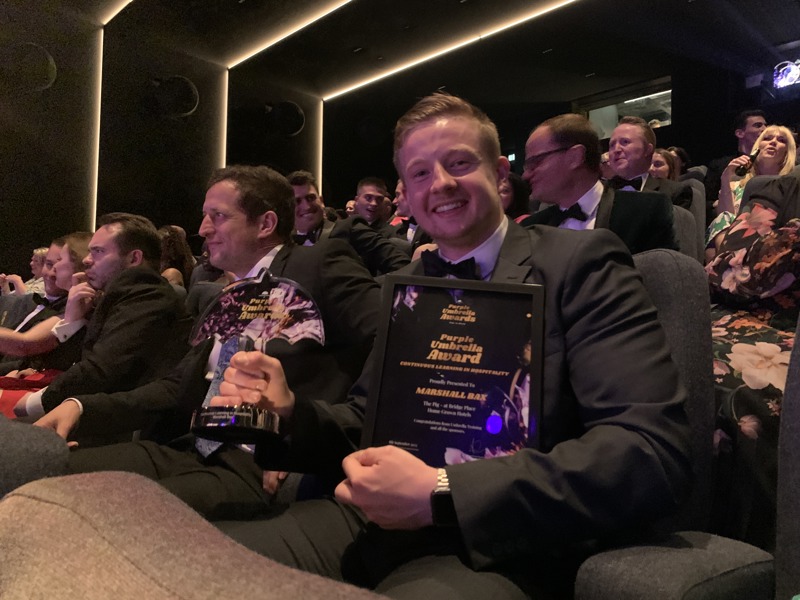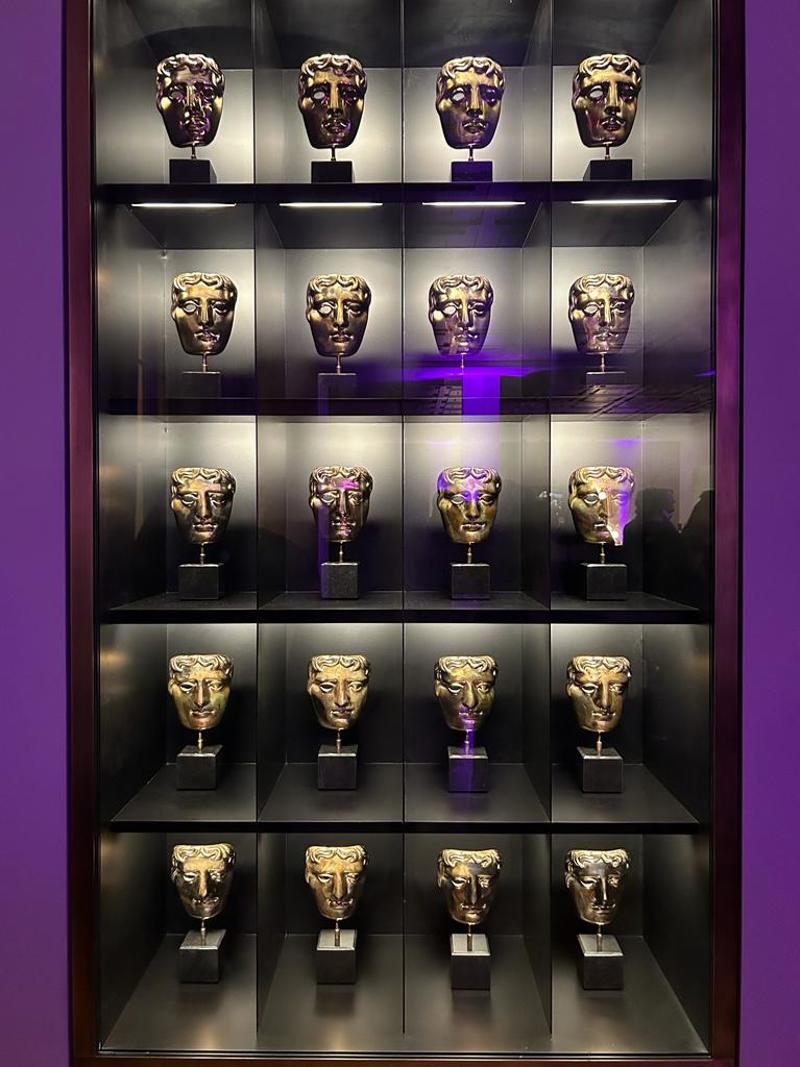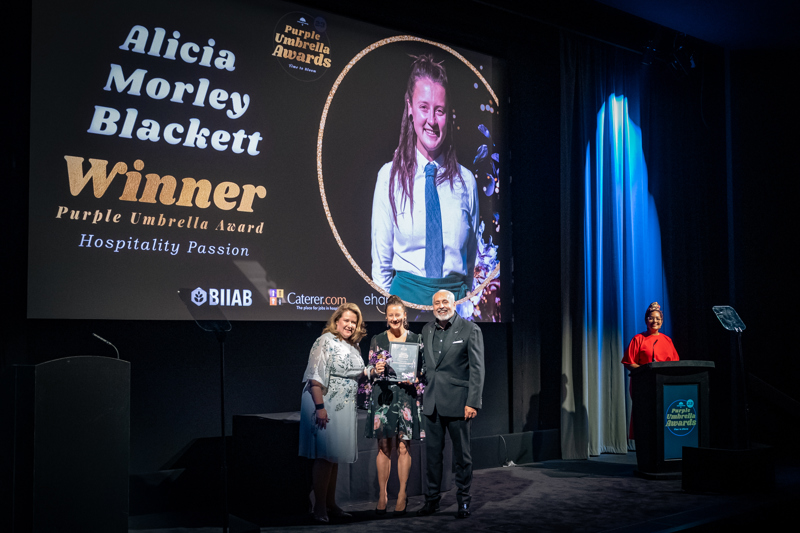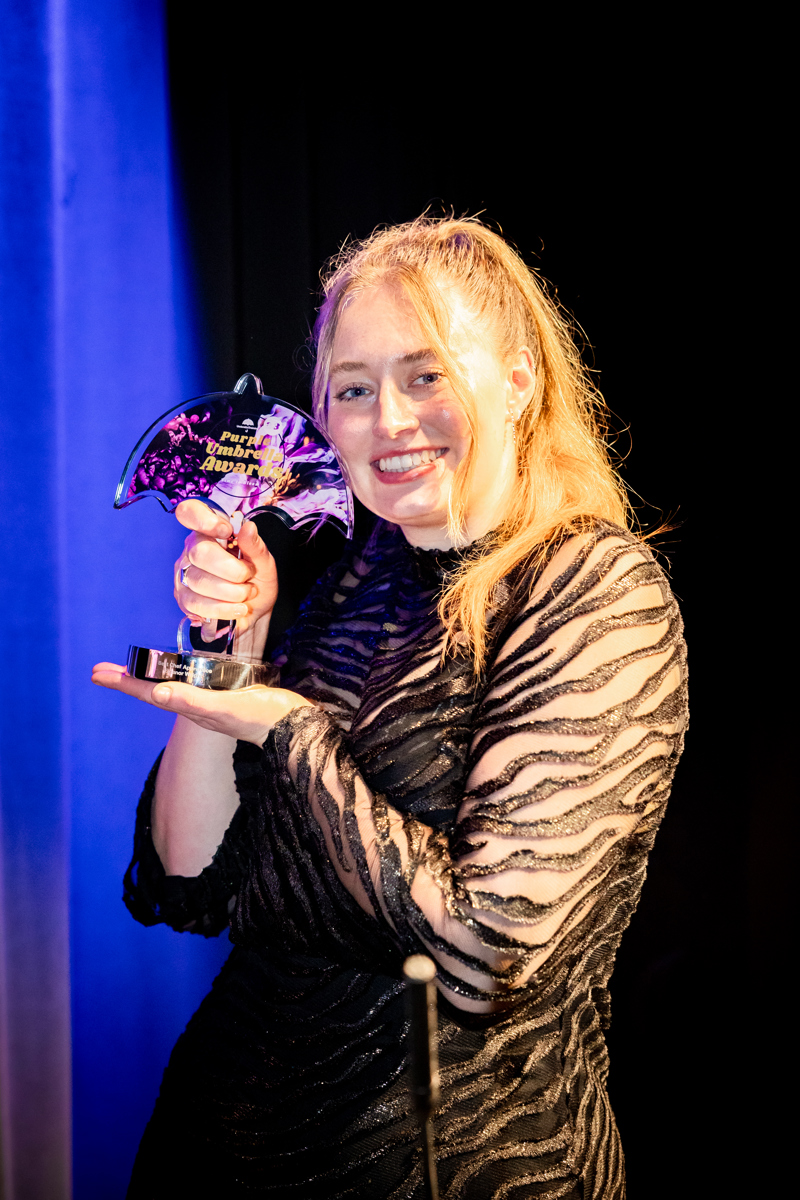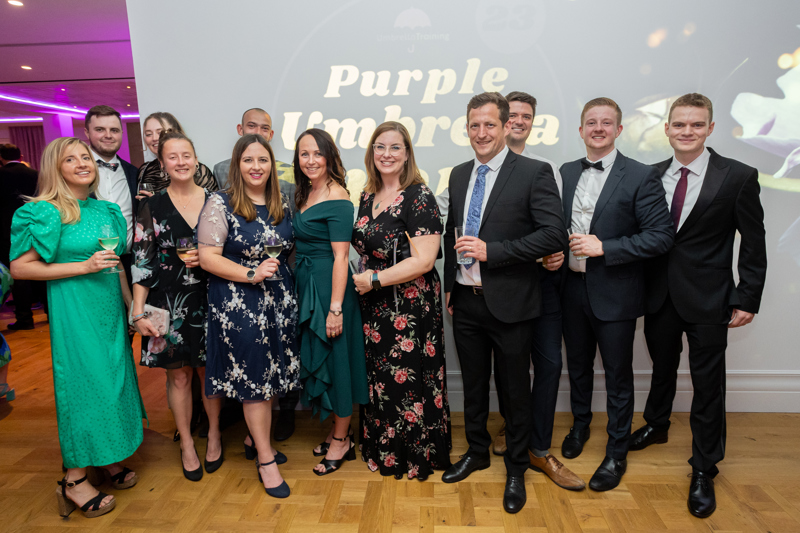 This September marked the fourth consecutive year our PIG apprentices have been shortlisted for Umbrella's prestigious Purple Awards: celebrating and recognising individual passion and dedication within the hospitality industry.
So, on Friday 8th September, our PIG people made the journey to London to BAFTA (the British Academy of Film and Television), dressed to the nines in cocktail dresses, tuxedos and suits as they walked the 'purple' carpet through the hall of fame, spotting famous faces and awards of previous BAFTA winners - a very exciting venue! 
For 2023, twelve apprentice awards were up for grabs in categories from Best Chef and Hospitality Passion to Continuous Learning in Hospitality and Hospitality Dedication. Four fantastic PIG apprentices were shortlisted: El Wright (THE PIG-at Combe), Nicky Davis (THE PIG-on the beach), Alicia Morley-Blackett (THE PIG-at Combe) and Marshall Bax (THE PIG-at Bridge Place). Lime Wood Supervisor apprentice, Russell Johnson, who was part of our combined PIG and Lime Wood apprenticeship group last year, was also nominated – so we were in great company!
The theme for the 2023 Purple Awards was 'Time to Bloom' – a nod to the hospitality industry getting back on its feet post-pandemic, with apprenticeships thriving now more than ever.
To kickstart the night, the awards began with an opening video showcasing this year's nominated apprentices – look closely and you might recognise the filming location as THE PIG-in the South Downs!
Then… it was time for the drumrolls. And the winners are:
Best Chef Apprentice – El Wright (THE PIG-at Combe)
Hospitality Passion Award – Alicia Morley-Blackett (THE PIG-at Combe)
Continuous Learning in Hospitality – Marshall Bax (THE PIG-at Bridge Place)
Congratulations to all our winners, and to our very own Nicky Davis (THE PIG-on the beach) who was shortlisted for the Best Chef Apprentice Award – she has been nominated in this category for two years running, which is no easy feat. She is recognised alongside the best in the industry, and we couldn't be prouder.
Speaking of the incredible victories of the night, Umbrella's founder Adele Oxberry said: 'The judges had a tough task with such a high calibre of entries this year! These individuals form the backbone of so many businesses and, having supported their employers and the industry over the last few years, they are leading them towards a bright future. Every one of the finalists should be very proud of what they have achieved.'    
We're so proud and delighted for our award-winners. 2023 has been an exceptional year for PIG apprentices and we've seen so many chefs, supervisors, housekeepers, waiters, sommeliers, receptionists, maintenance assistants (and so many more!) achieve incredible results in their apprenticeship programmes – and in their careers.
Huge congratulations to El, Alicia, Marshall and Nicky – everyone here at THE PIG is raising a glass to you, and to 2024!