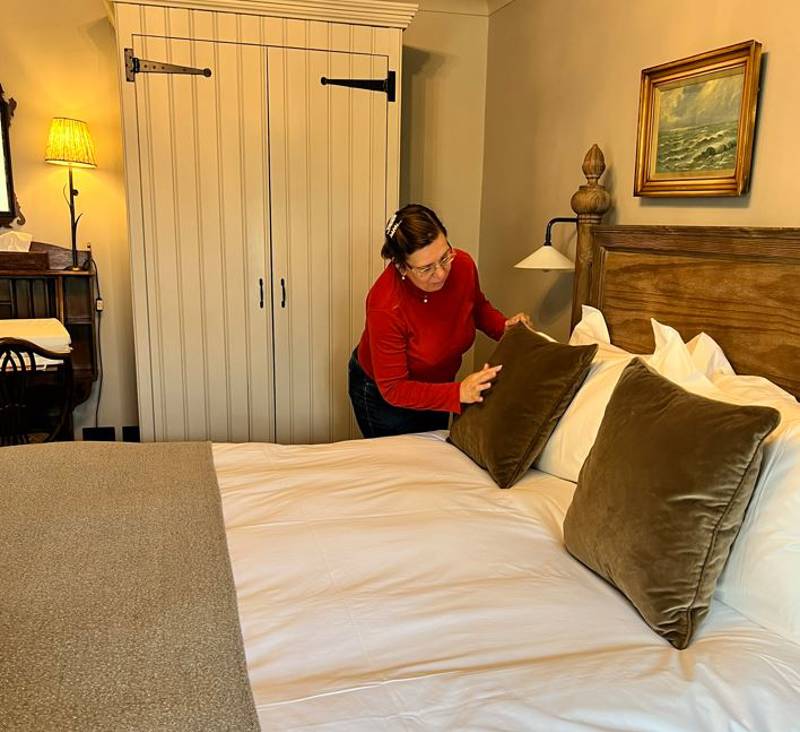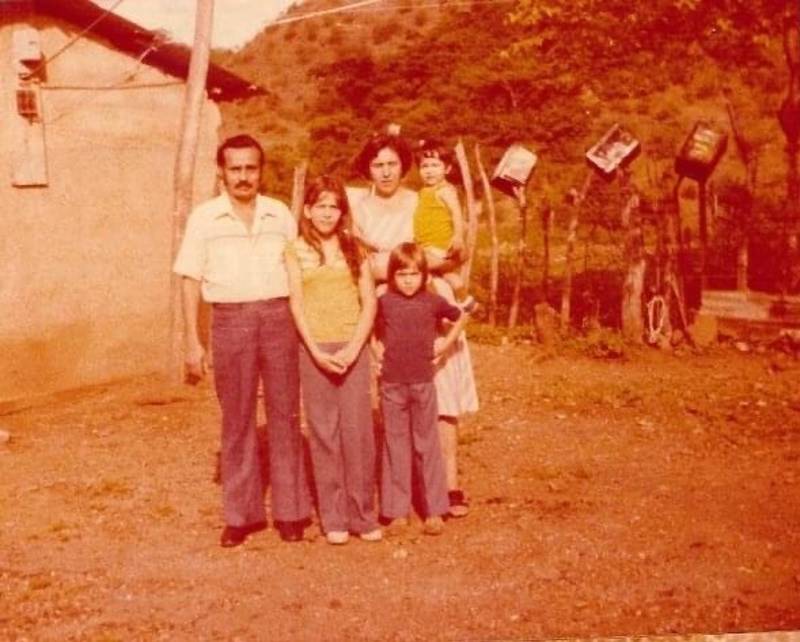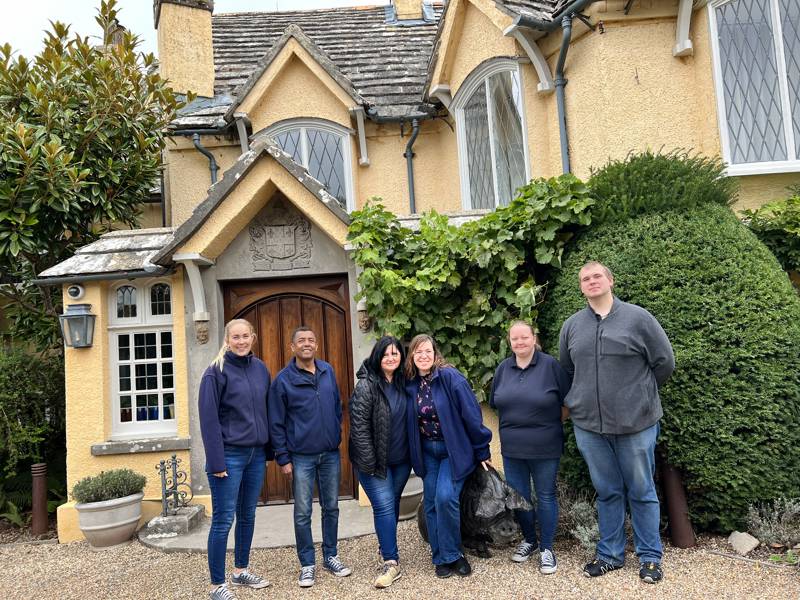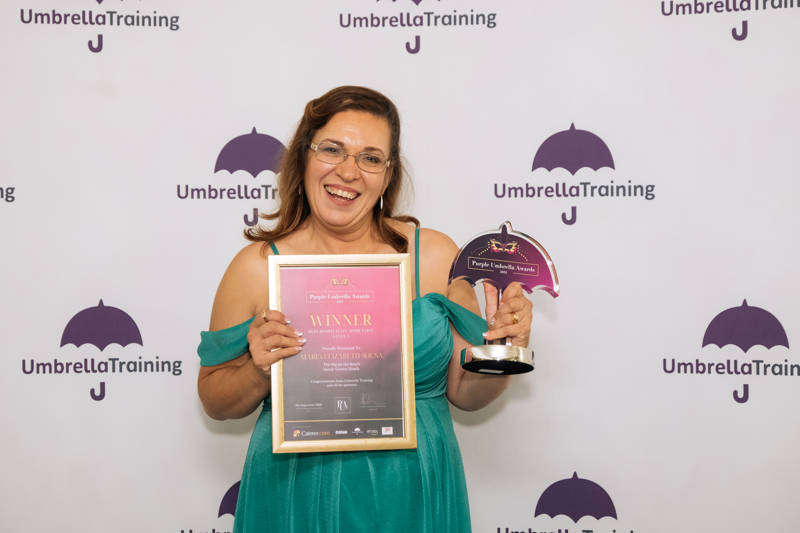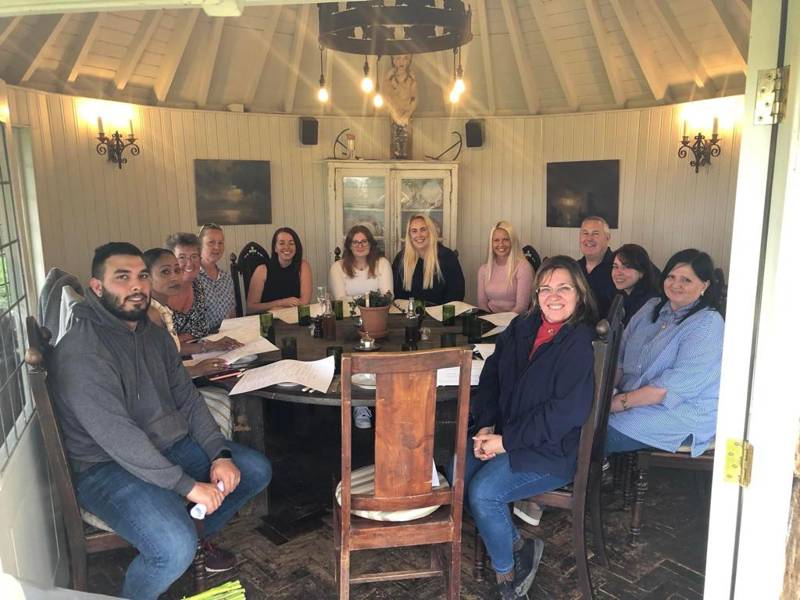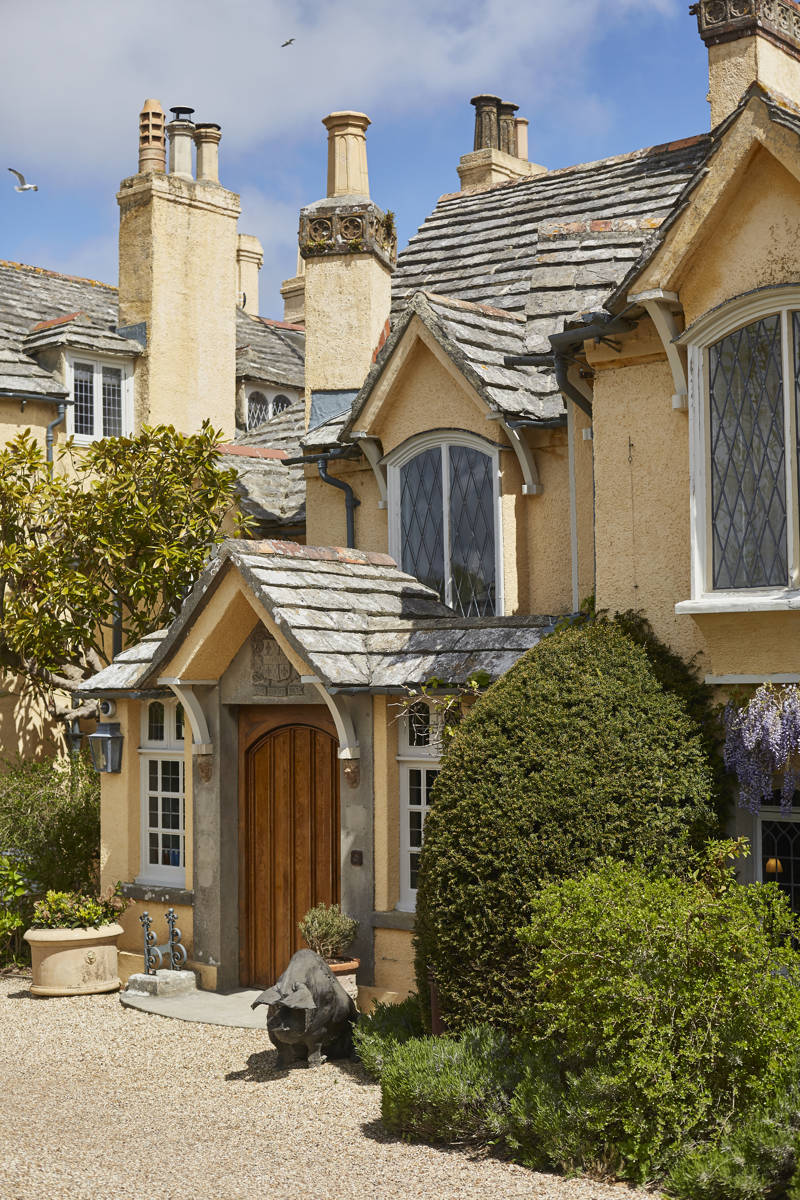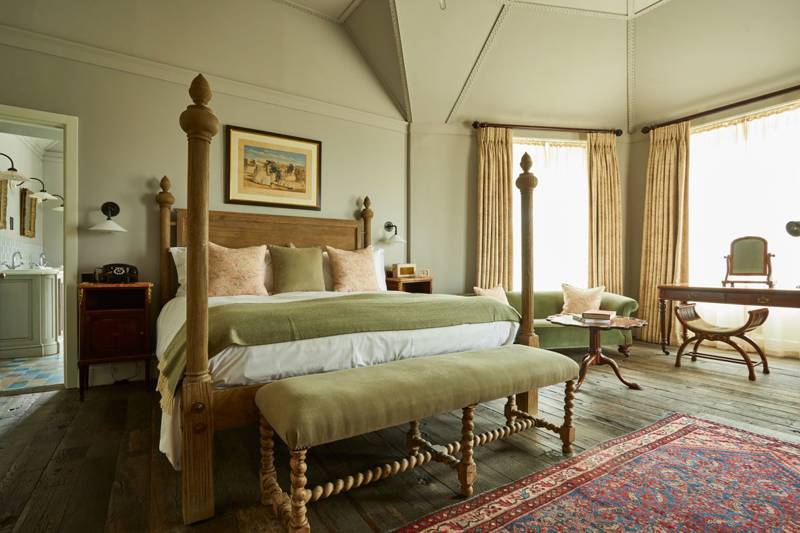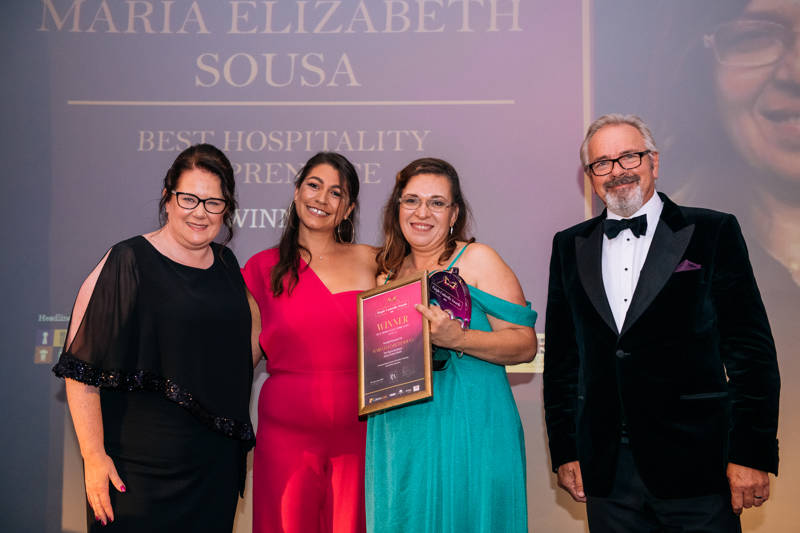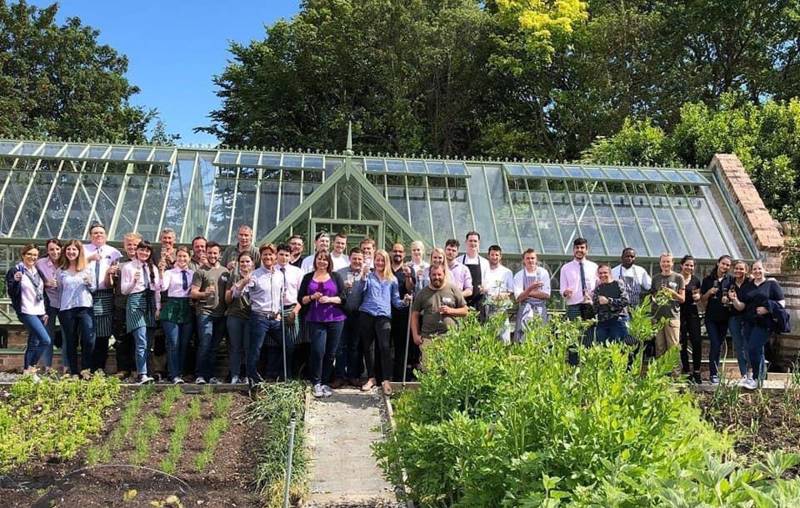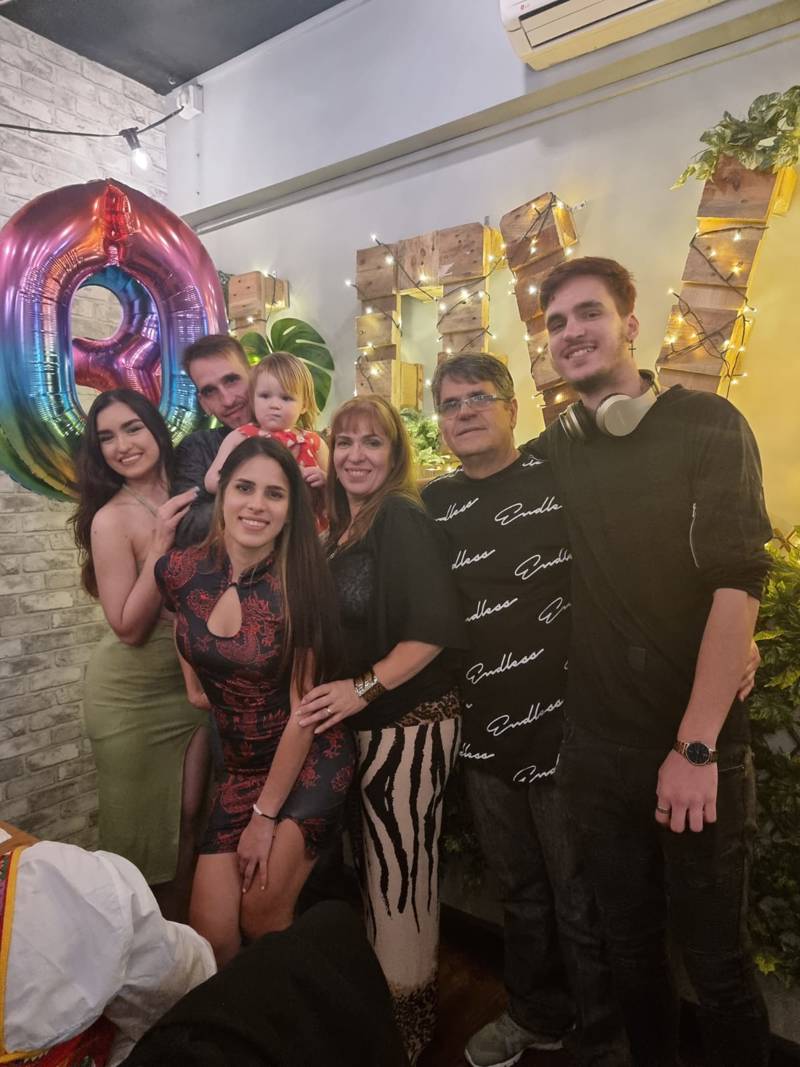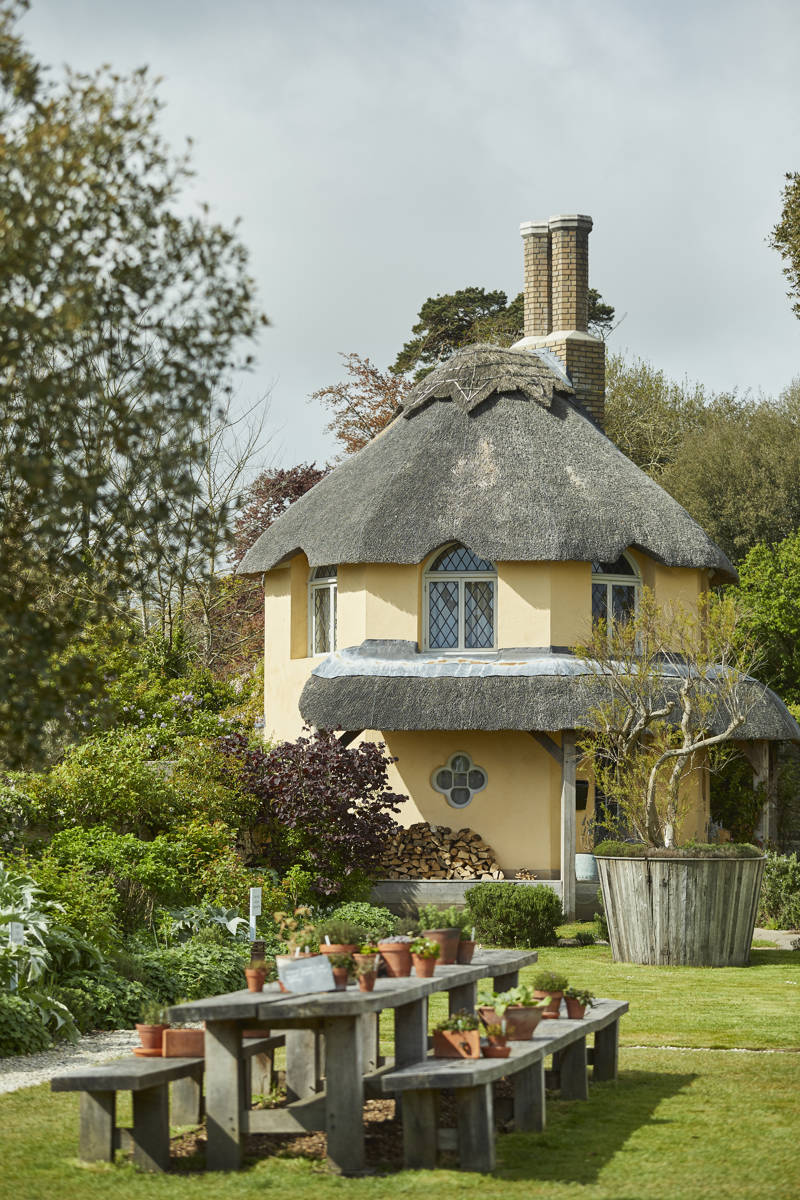 Maria Sousa joined the team at THE PIG-on the beach in 2017 as a casual Room Attendant. Fast forward five years, she is now our Deputy Head Housekeeper and has recently won an industry award!
At THE PIG, we have found Maria's journey both heart-warming and inspirational; and seeing as it's National Hospitality Apprenticeship Week, we felt it's the perfect time to share her story with you...
Maria, tell us a bit about you?

My parents are from Portugal, and I was born in Caracas - Venezuela. I went to high school there, where I met my husband; so, I didn't go to university, I got married at 19 and we had our first child a year later. My husband and I owned a supermarket, but the economic situation was quite challenging around this time. The year I had my son, people took to the street looting businesses, and we lost our supermarket due to damage and theft – broken freezers and shelfs… it was a difficult time.
After that, I had two more children and I started studying a Business Administration course. We then set up another business selling kitchen equipment and most of our business came from local restaurants.
My son moved to England around 2015 looking for a new opportunity. Two years afterwards, my two other children decided to follow to the UK and my husband and I came too, as I didn't see my life without them and would have missed seeing our two granddaughters grow up.
How did your journey begin with THE PIG?
I arrived in England with a suitcase of dreams, just a few English words learnt at school and without any hospitality experience. I applied for different jobs, until a friend told me about a recruitment company which employed a Colombian man (Juan) who helped Spanish people – so I contacted him, and he found me work.

After working for a few different hospitality businesses, THE PIG-on the beach was recommended to me. I must admit that I fell in love with this beautiful hotel, the surroundings, the distinct style of each individual room, and of course, the people.
I remember after my first day, Juan asked me if I liked working there and my answer was "oh yes, I loved it". That was just the beginning of a new adventure. I continued on a casual contract, and five months after, I acquired a full-time contract as Room Attendant. Home Grown Hotels adopted me, and I felt part of a big family.
You then put yourself forward for an apprenticeship?
I received an email about the Level 3 Supervisor apprenticeship and immediately I contacted our Training Manager to enquire. After an honest conversation, we decided that I needed more time to improve my English (which I knew was basic) for the best chance at success. I did not bring any of my high school certificates and I had forgotten all about Maths! I took English lessons and studied Mathematics and English to prepare, and a year later we agreed I was ready to start.
I had not studied since leaving school, but I wanted to learn more because I wanted to progress to a Supervisor; this role is a big responsibility and I wanted to be the best I could be. I'm not a person who wants to stay the same, I always want to do my best - I'm constantly looking to improve myself and be better. It was a big challenge, it was difficult, but I did not give up.
How did you find the apprenticeship?
The apprenticeship was amazing. THE PIG partner with Umbrella training, who have a magnificent way for apprentices to learn and practice; it is interactive, they have great trainers, the content is rich in knowledge and helpful for any person who wants to work in hospitality.
I learnt how to be a leader, how important it is to work in a team, to motivate my team and to feel that my team are more than just employees. We also focused on customer service - how important it is to give the best quality service possible, and to demonstrate that being a Housekeeper can be full of wonderful experiences.
The apprenticeship helped me to become more confident, secure in my role and address my team to achieve the business' goals. It taught me how to give motivational feedback, resolve problems and complaints, and help me to find my real passion.
What were the challenges you faced?
Language was a big challenge - different vocabulary and how to express yourself - it was a long time since I left high school! And to study Mathematics again, and in a different language too. Math is different in Venezuela, for example we have a different metric system to the UK.
When I got my first assignment, I looked at it and thought, "how am I going to do this!" - but I did! At times I thought it was too much, but many times I told myself "You can do it", there are people around that can help, and Sarah my Manager and my English teacher really supported me. Plus, I had additional math lessons from my son!
I worked on my apprenticeship during the pandemic, so that brought new challenges too. Our training moved online so we could continue in lockdown, and when we reopened the hotel, we had lots of new procedures and ways of working to adapt to quickly. THE PIG-on the beach is a very busy hotel in all seasons, and housekeeping is challenging anyway!
Maria - not only were you promoted to Supervisor, but you have since progressed to Deputy Head Housekeeper. You were then nominated for a Purple Umbrella Award as you had impressed everyone with your determination and commitment to your own development; shortlisted amongst 16 other finalists from other brilliant businesses, and you won! How do you feel about it?
I don't have words to express how I'm feeling about this! It was a big surprise for me as I could never even imagine being nominated. We were invited to The Savoy for an awards ceremony, and it was amazing to share this evening with different people in the industry. To be there was incredible and I felt proud of myself. It was the most wonderful experience I've had.
What advice would you give someone who is considering an apprenticeship and/or change in career?
Nothing is impossible! Everyone can do it, if you put your mind to it and you focus. Decide what you want and think about your future – what do you want to share with everybody. Nothing is easy, but you must focus on what you want for your future. If you want to progress, you need to improve every day.
I recommend this apprenticeship to my colleagues, and anyone wanting to learn in our industry. I am grateful because one of my team members has just started his Level 3 and I am happy to help with the knowledge I have acquired throughout the course.
What's next for you Maria?

I can see my future in this exciting world of hospitality and customer service - and I would like to learn more! If it is possible to do Level 4 Manager apprenticeship, and more, I would be happy to do it. Why not aim to be a Head Housekeeper!?
I would like to be an example for my children and for everybody - especially for those who feel that it's impossible to gain new knowledge and skills. or those afraid of the challenge. You can do it regardless of age, nationality, language - anything that is an obstacle to achieving your dreams.