Pickling is the process of preserving or extending the shelf life of food by either anaerobic fermentation in brine or immersion in vinegar. The pickling procedure typically affects the food's texture, taste and flavour – the resulting food is called a pickle! Pickling is a great way to use your end of season veggies from the garden and make them last throughout the winter. Did you know pickling is one of the oldest forms of food preservation and the most cost-effective?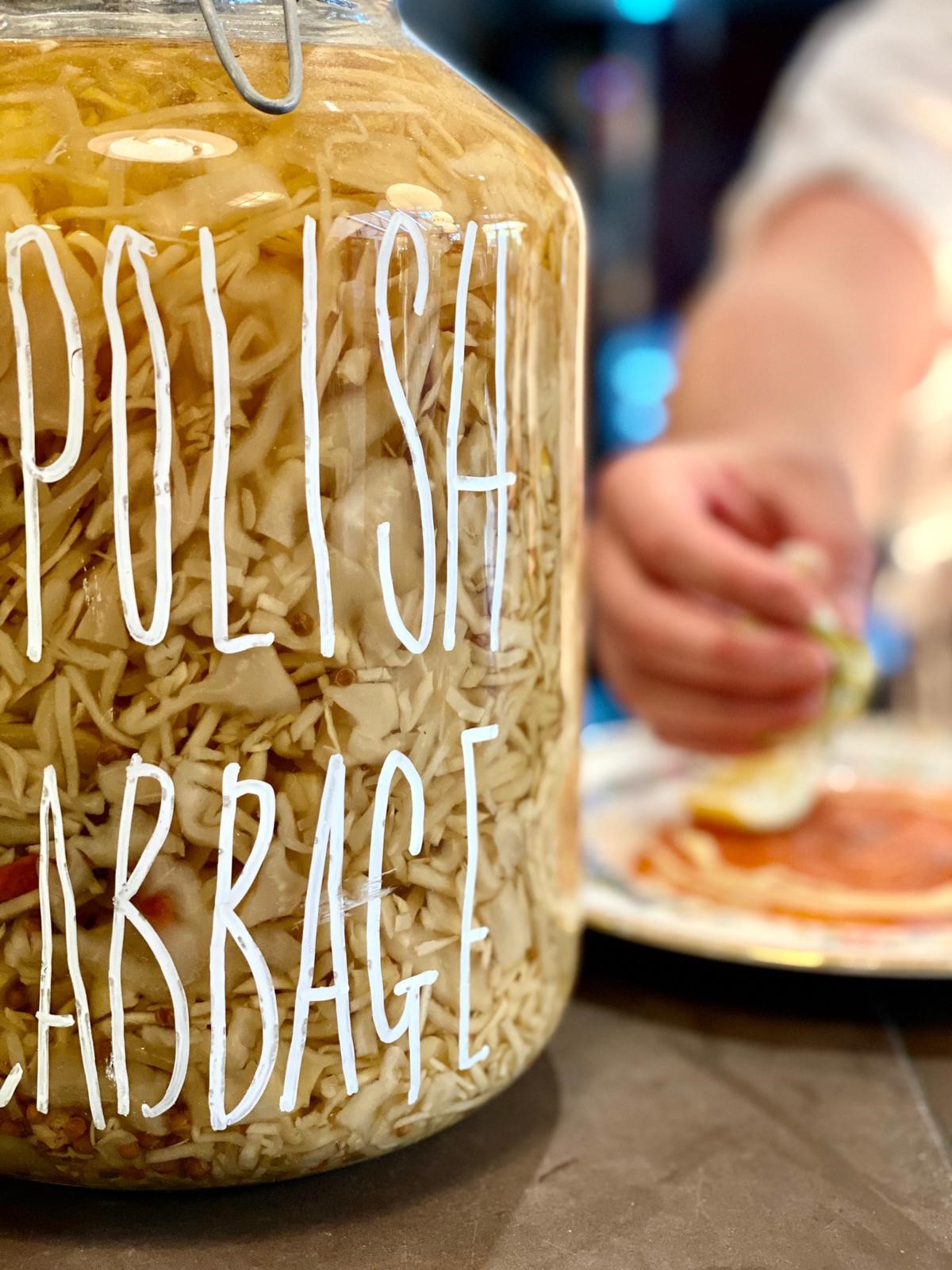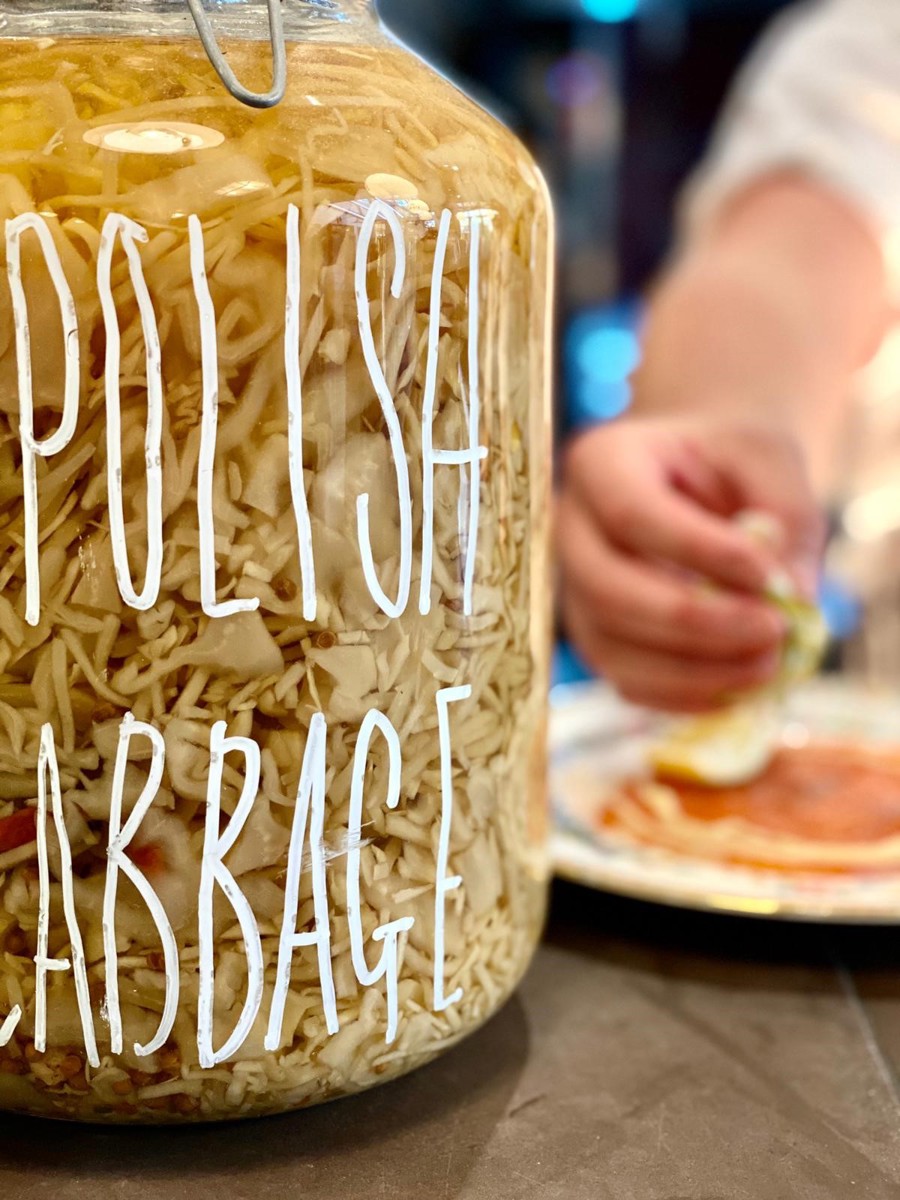 We chatted to Kamil, the Head Chef at THE PIG-at Bridge Place to find out how he got into pickling.
Tell us a bit about you and your role at THE PIG-at Bridge Place
I am the Head Chef at THE PIG-at Bridge Place, which is the perfect fit for me, I started training to be a chef aged 16 in Poland, before relocating to England 10 years later. I joined the PIG team in 2011, just before we opened THE PIG in Brockenhurst and then went on to be Head chef at THE PIG-near Bath. I've always loved cooking for other people and watching their reactions to the tastes and flavours on their plate – seeing someone really enjoying a dish that I have prepared is about as good as it gets! Working at THE PIG-at Bridge Place with the open-plan kitchen that looks out over the restaurant is my dream come true.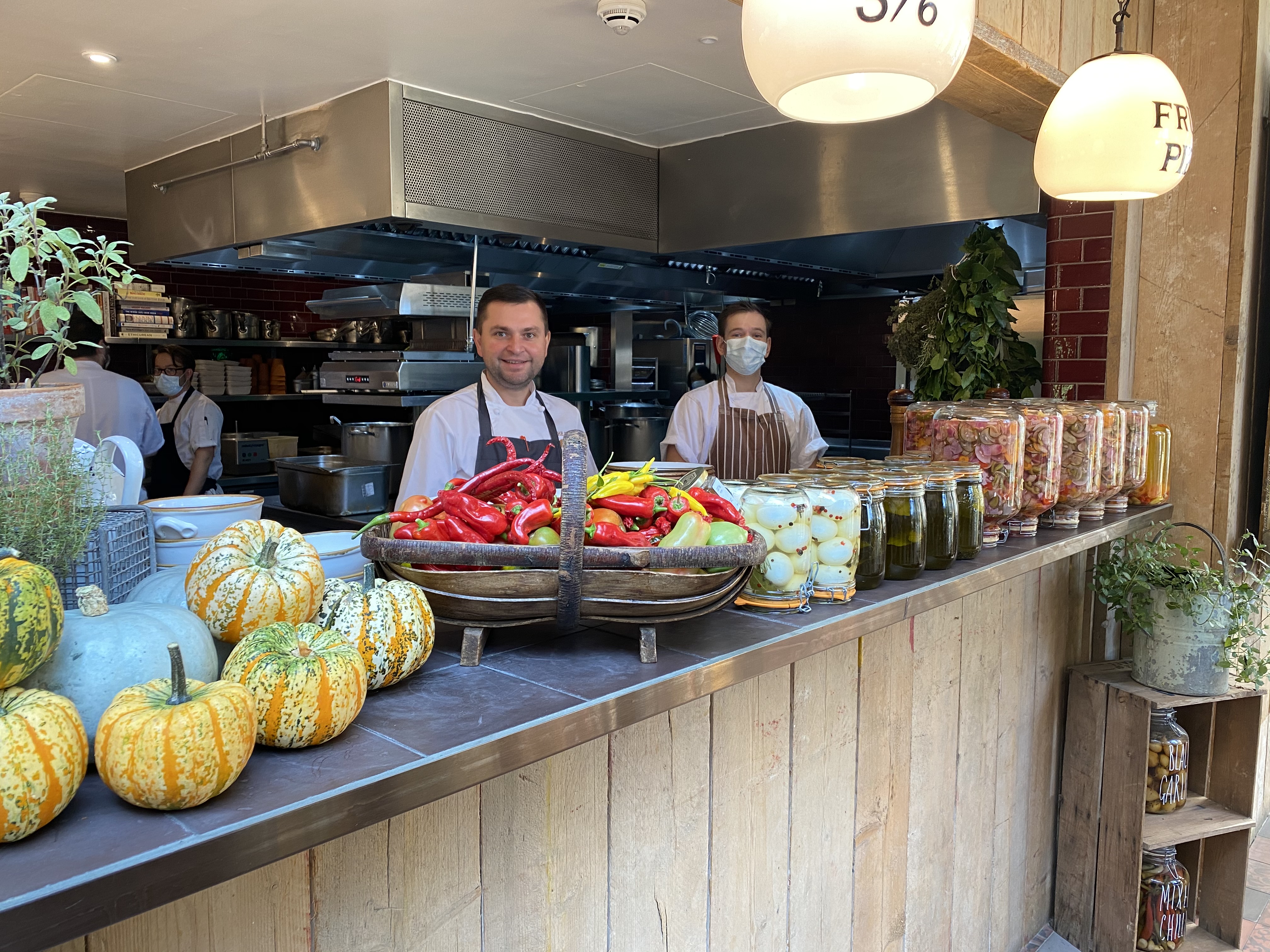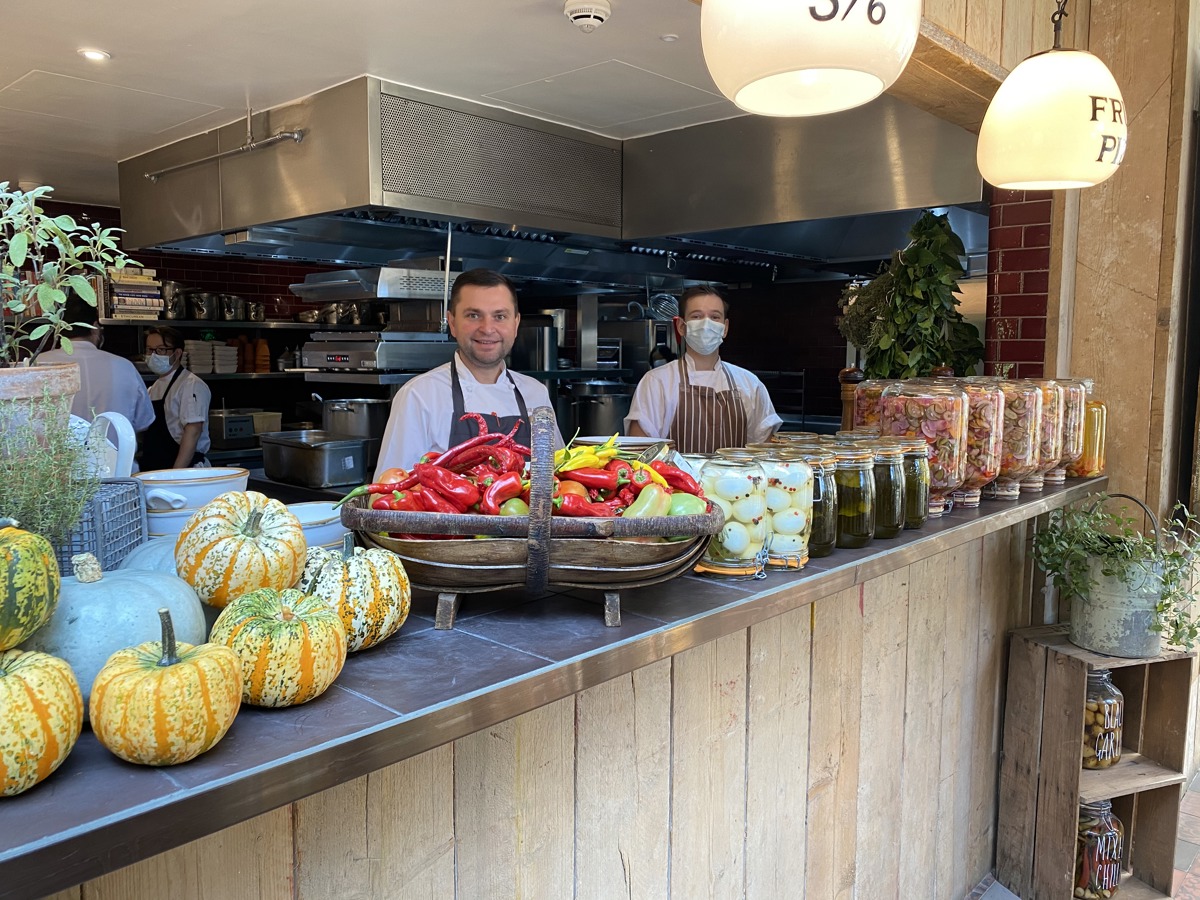 How did you discover pickling and where did you learn it?
My grandmother back in Poland was the person who first introduced me to pickling. She taught me how to pickle and preserve fruit and vegetables in her kitchen and how to make wines and vinegars. Preserved food is a staple of Polish cuisine, you will often see glass jars full of colourful pickled vegetables decorating the windows of most Polish restaurants making the most of the country's delicious summer produce through the long winters. Some of the most popular things to pickle were gherkins, beetroots, and cabbage.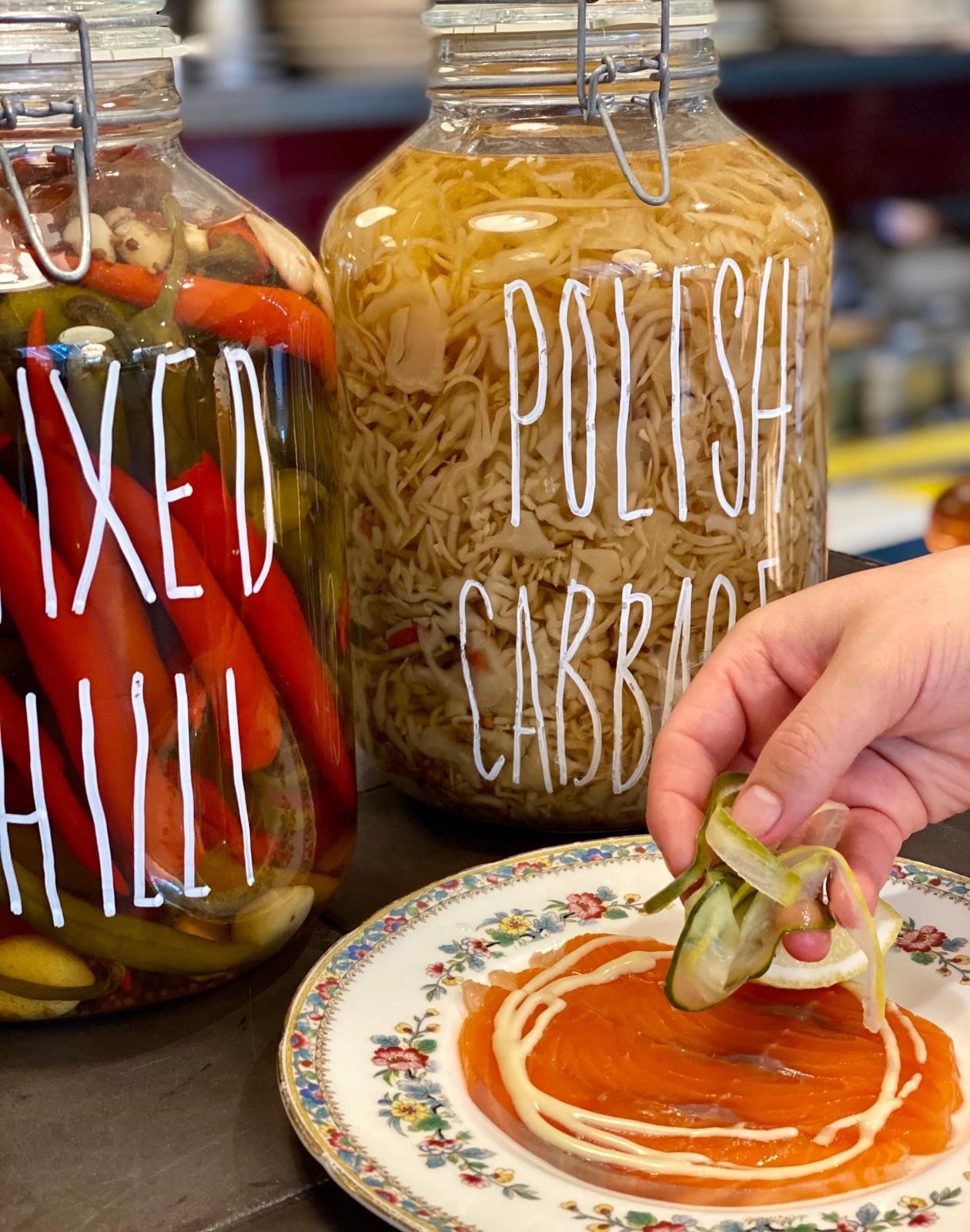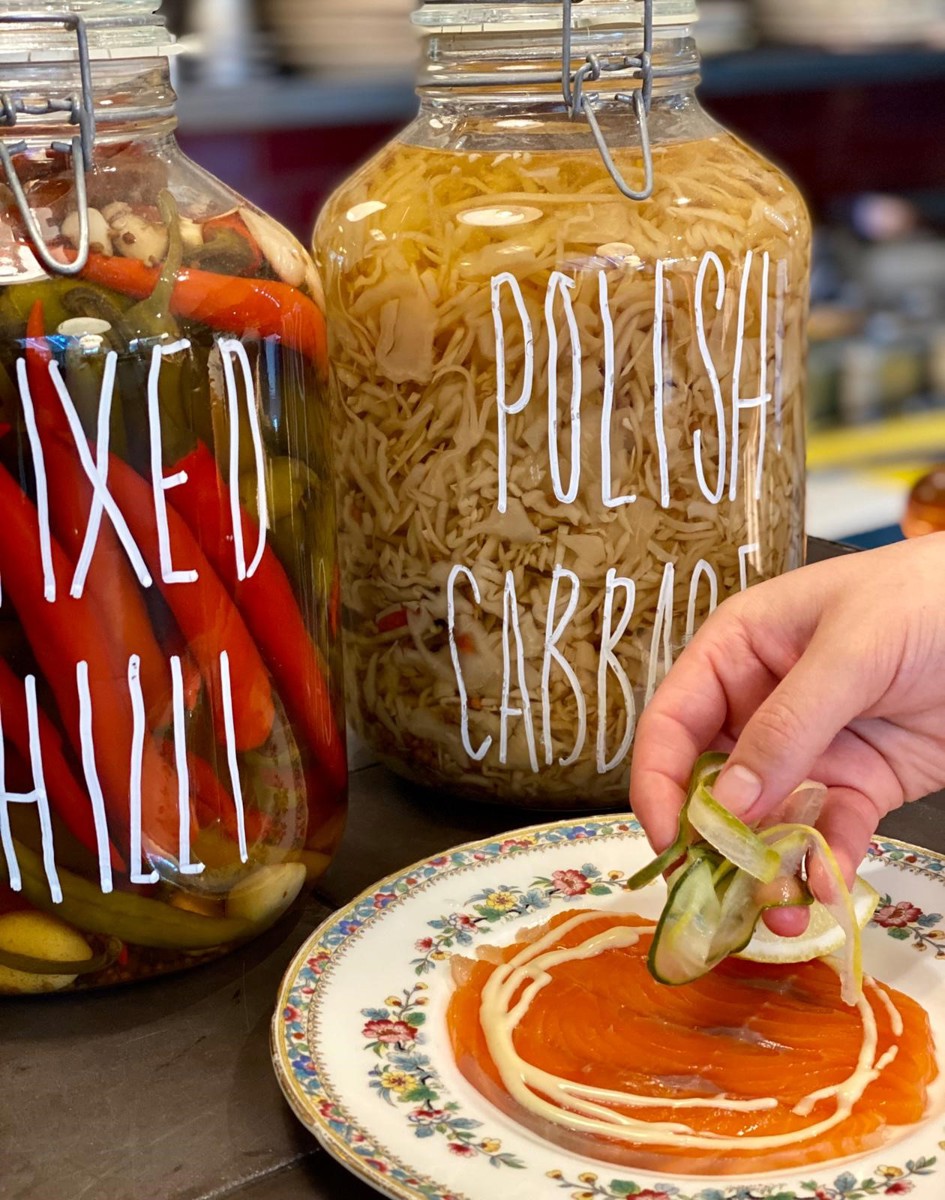 Do you use pickling at THE PIG and what are your favourite things to pickle? 
Yes, we do, we use pickling at THE PIGS to preserve our summer Kitchen Garden produce in the winter months. The Kitchen Garden is what started it all at THE PIG, and as chefs we needed to be able to make the most of the harvest for as long as possible, so we have been pickling since we opened nearly 10 years ago! It has been great to be able to use the knowledge passed on by my grandmother in my work!
We pickle almost anything here; we have a wall dedicated to all our pickles. Some of my favourite things to pickle are cucumbers, beetroots, parsnips and carrots – they maintain their vibrant colours and can really lift any dish!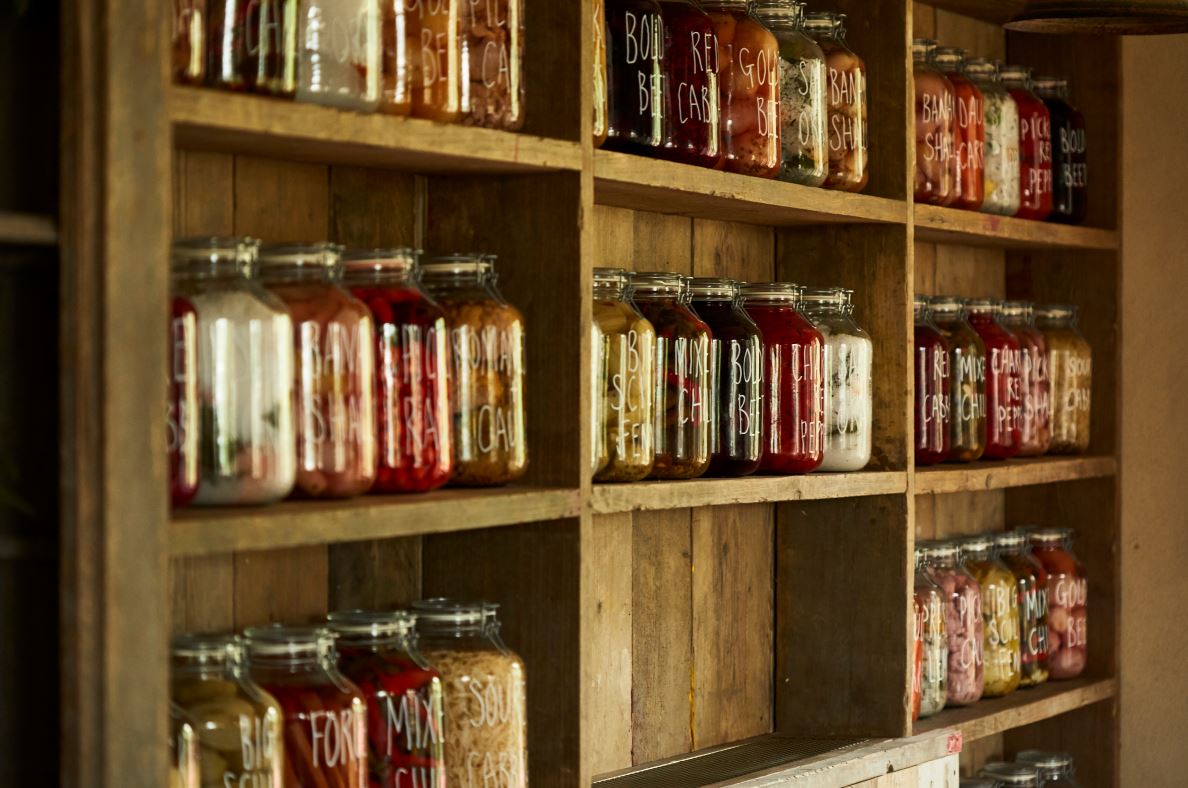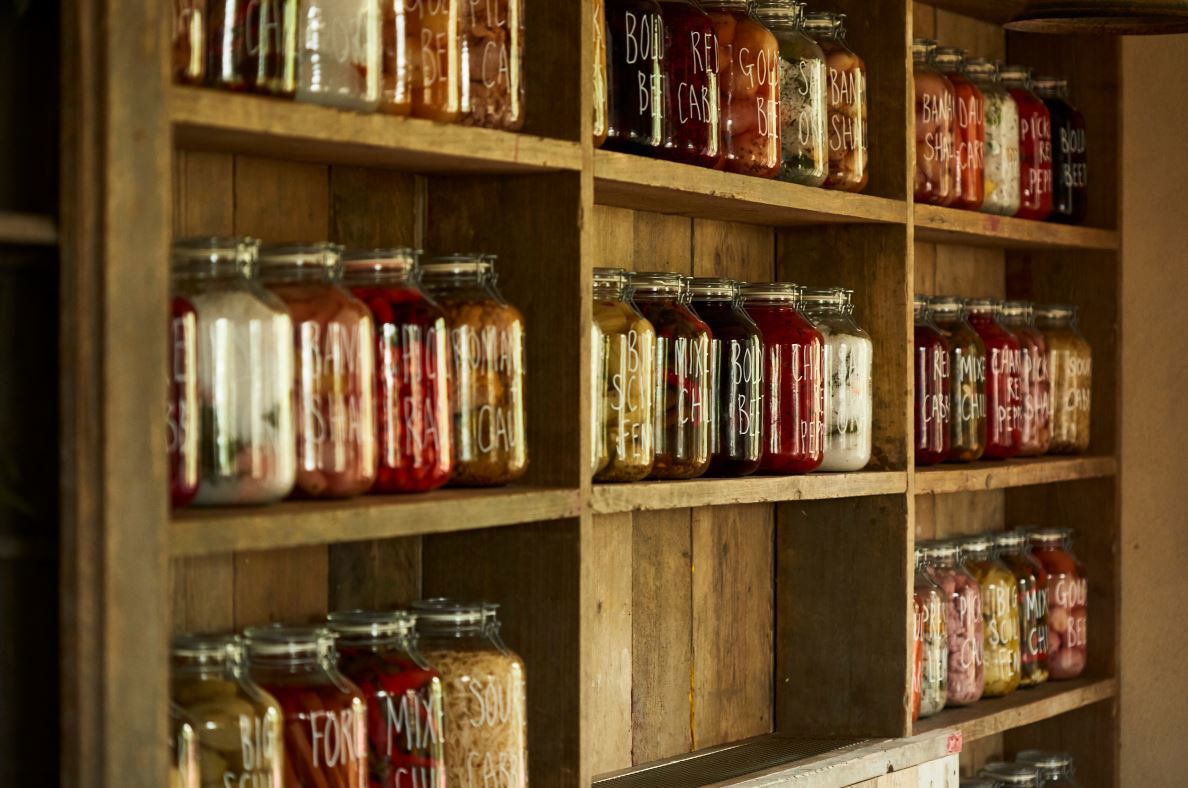 One of my favourite dishes using pickled produce is our Smoked Salmon with pickled cucumber and apple cider dressing, Chef Director James gave me the recipe and it's delicious. James and I actually built the first smokehouse a few years back at THE PIG in Brockenhurst together and it's where we smoke our organic salmon, lavender, sugar, chillies, garlic and salt.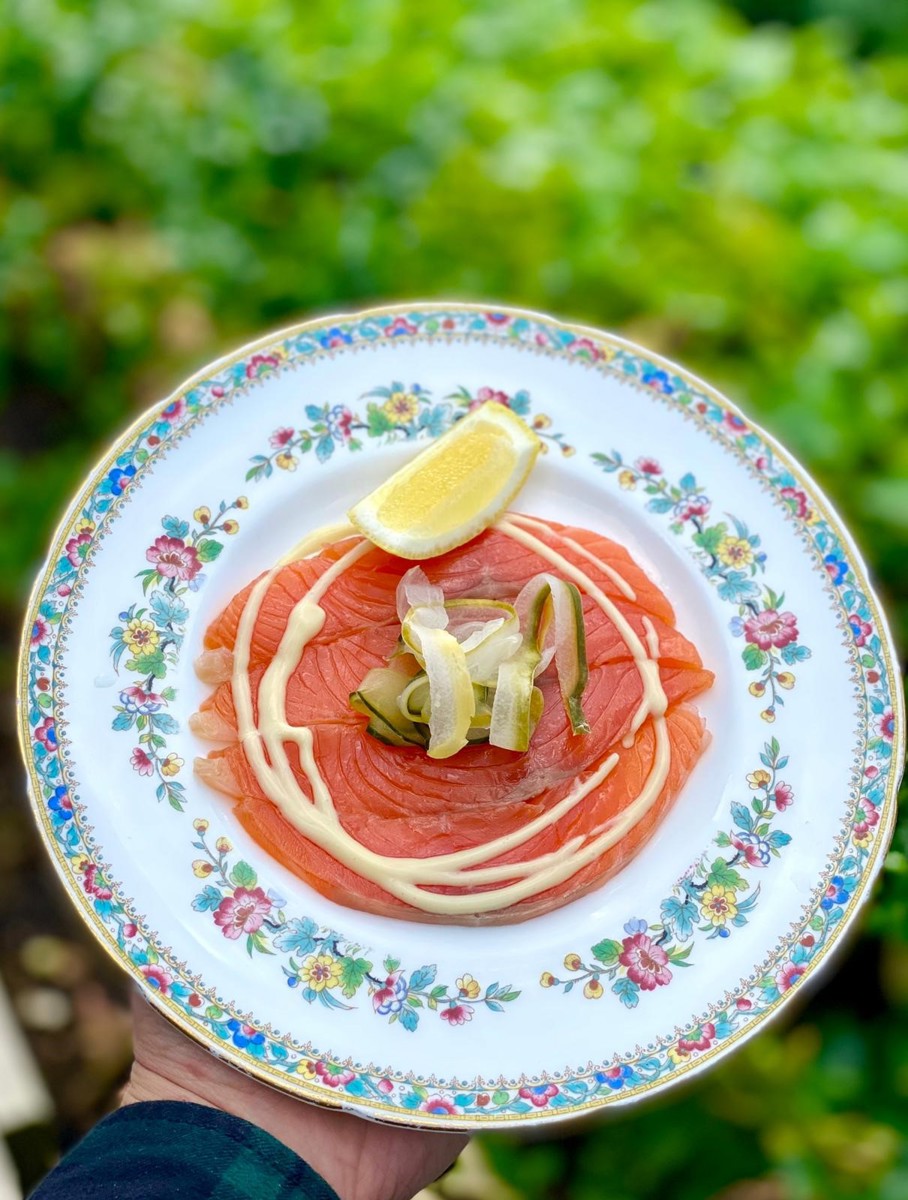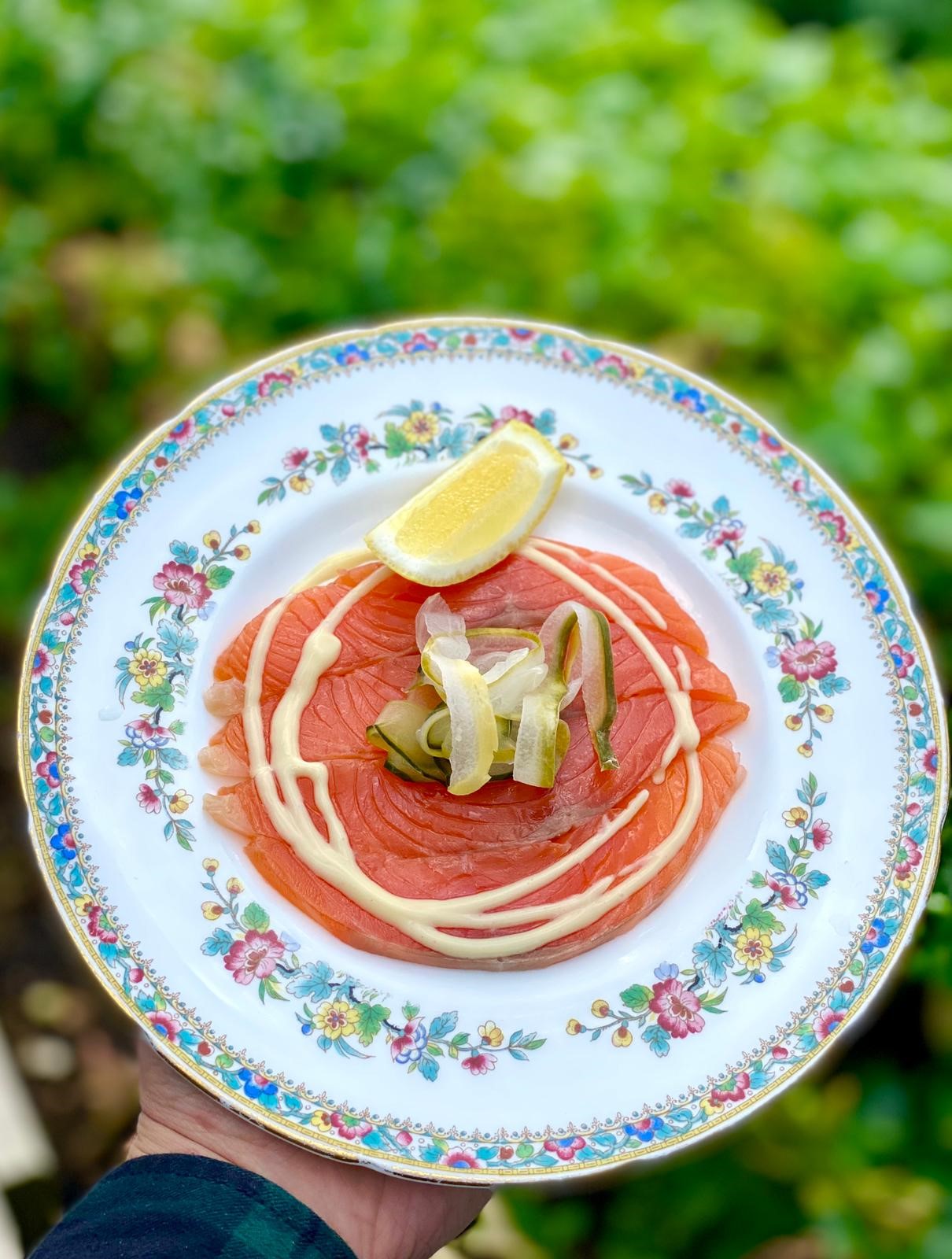 What are the benefits/best uses of pickling?
The main benefit of pickling is to preserve fruit and vegetables for much longer, giving you more time to enjoy them. But what a lot of people might not know is that
Pickling does give a fantastic flavour and sharpness to the vegetable whilst retaining fresh crunchy whilst not using or adding any fats. That is one of the reasons I love pickling not only to make our veggies last but because it can add a whole new flavour to our produce.
Could you explain the Pickling process?
All you need to get started is the perfect pickling liquid. Here's how to make it…
What you'll need: (Makes 1 litre)
250ml (9fl oz) white wine
375ml (13fl oz) white wine vinegar
500ml (18fl oz) water
250g (9oz) sugar
2 star anise
½ teaspoon coriander seeds
2 juniper berries
1 bay leaf
½ teaspoon white peppercorns
What to do:
Put all the ingredients in a pan and bring to the boil, then turn the heat down and allow to simmer for 10 minutes, giving all the flavours time to infuse. Pass the liquid through a fine sieve and then a muslin cloth if you have one. If you want to keep the liquid for a later date, cool and pour into a sterilised jar, but if you can't wait to start pickling, use while warm.
Now, depending on how hard your vegetables are, you may need to parboil them before pickling. In the case of cauliflowers and beetroots, it's a good idea to boil the vegetables for 3–4 minutes to soften and remove any bitterness; little cucumbers can go straight into the liquid, but for fennel and radish pods it's worth bringing the liquor to the boil before you pour it over them.
Put your chopped veg into sterilised airtight jars, fill with the pickling liquor and seal tightly. Leave for 48 hours before enjoying. If you're making big batches that you plan to preserve for extended periods, add a bit more vinegar and salt to the liquor.
Enjoy your pickling and to find out more there are loads of Kitchen Garden tips and recipes in our book, buy it here.