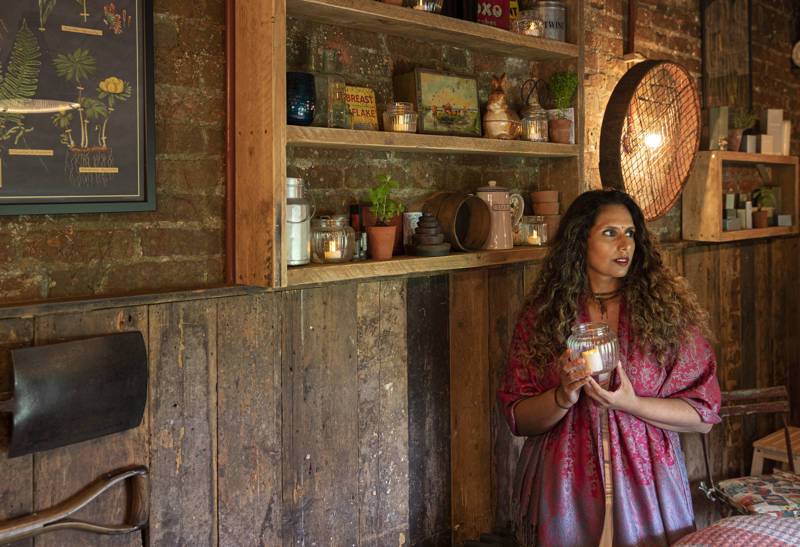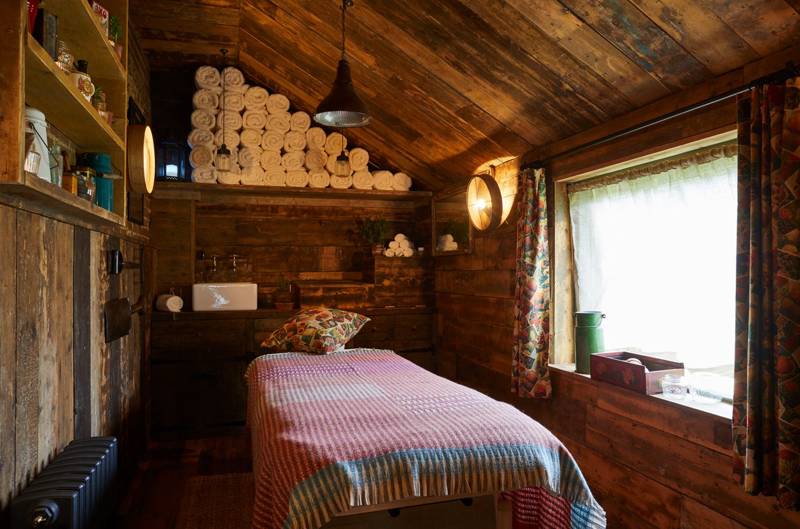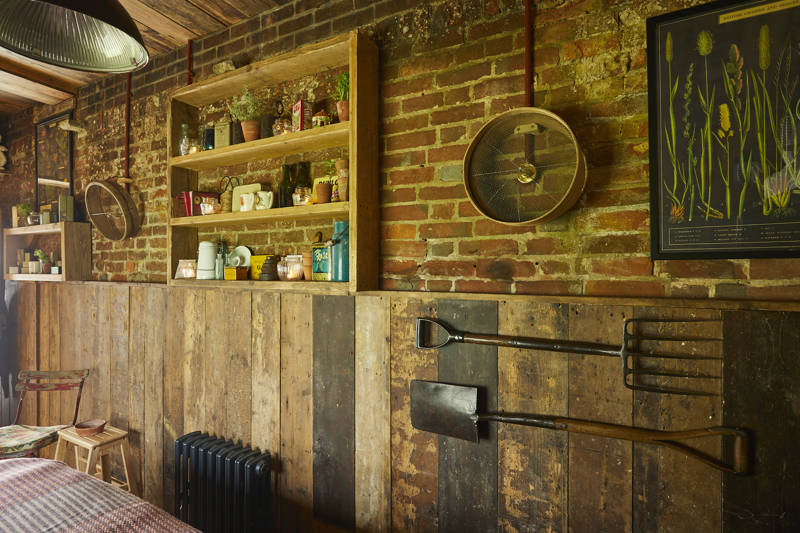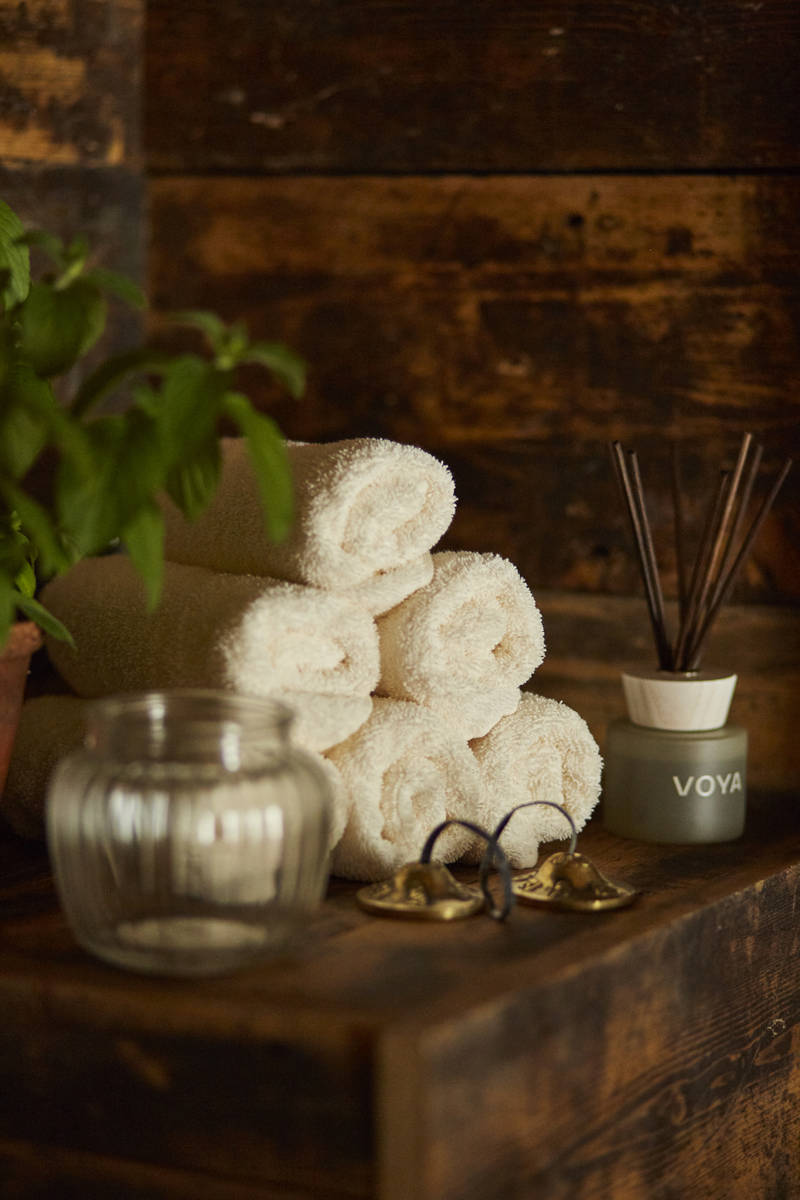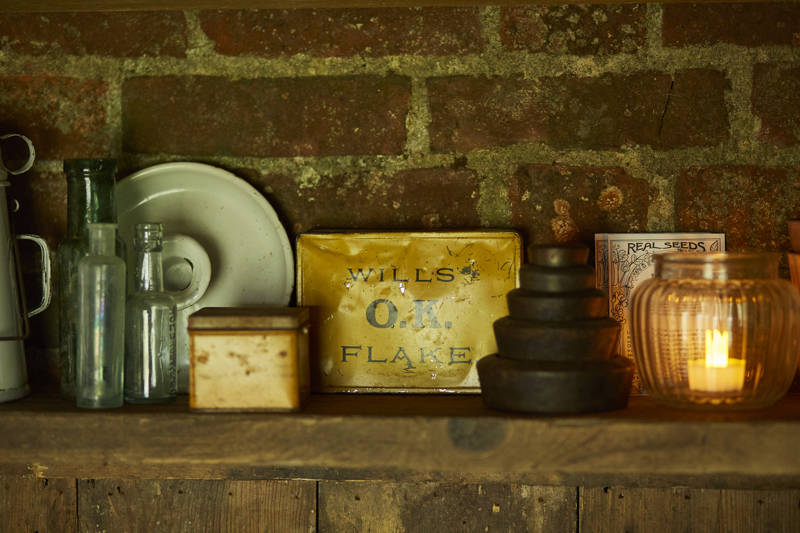 Our second PIG Book, 'THE PIG - 500 Miles of Food, Friends and Local Legends' is available now to purchase online at THE PIG Market. It's a celebration of the counties we call home, the unique produce and flavours associated with them and the exceptional cast of characters that make up our PIG family
Inside the pages you'll meet some of the friendly faces around the hotels including Harpreet, our Potting Shed Head Therapist, to find out a little more about her…
When you wander around our grounds across THE PIGs and you'll stumble across our Potting Sheds and Shepherd's Huts – rustic little retreats that have been lovingly converted into unique treatments rooms. Taking inspiration from the herbal surroundings and rural location, the Potting Sheds were designed to be quiet, calm spaces to totally unwind in with deeply relaxing treatments.
How did you start your journey into the world of wellness?
My wellness journey started when I was a child. I would have received my first treatment as a baby as part of my daily care routine, in Indian culture we call it 'Shantala'.
I grew up in a household that believed in a holistic way to treat and heal the body, mind, and spirit in its whole form. Massage and bodywork are very much part of the Indian culture where we treat you depending on the constitution that you hold. Therefore, bodywork, meditation, and mindfulness practice has been part of my life since birth and are in my DNA!
What's it like being a PIG Potting Shed Therapist?
Fun, peaceful, unique, and grounding. We have the chance and privilege of working close to nature, in the most beautiful grounds. This enables us to hone into our environment and take advantage of what nature has to offer us. Often when we are cleaning down our rooms or have the doors open, we have little robins that come and visit us, and I'll often joke that is Robin Hutson keeping an eye on us!
What do you think makes the Potting Sheds a different and unique experience from other treatment rooms?
We are outside, surrounded by the countryside and medicinal herbs and, of course we have the beautiful Kitchen Gardens close by - we really cannot complain about our office! Our Potting Sheds are made from reclaimed wood and are the cosiest treatment rooms that I have ever worked in. When a guest walks in and lays down for their treatment the Potting Shed magically turns into a quiet and tranquil treatment room.
At THE PIGs we have a natural and holistic approach to treatments – why do you feel this is important?
It's important to understand that holistic massage therapy provides a non-intrusive way of healing that is derived from the direct needs of the body. It treats the whole body as a single entity and helps relieve stress perfectly in an organic yet specific manner. The power of touch and connection with another human being can convey comfort, empathy, and compassion.
At THE PIGs we are all about being homegrown, authentic and real. We adapt the same attitude with the Potting Sheds. I like to encourage individual massage style this brings about a bespoke, tailored treatment for the guest that comes from the heart very much like our much-loved homegrown Kitchen Gardens and 25 Mile Menu.
Recently the Potting Sheds have introduced VOYA treatments menus across the litter - why do you feel VOYA is the perfect fit for THE PIGs?
VOYA fits in with our ethos of keeping things organic, sustainable, and balanced. We loved the fact that the seaweed we use in our treatments has been hand-harvested just as our herbs and produce is hand-picked from the garden for the kitchen. VOYA is a family run business that just like THE PIGs puts both the guests and its employees in the very centre of what they do.
Do you have a favourite treatment on the menu?
This is an easy one. My favourite treatment has to be the pregnancy 'Mum to be' treatment I designed. The reason I love this treatment is because you not only get a massage, but you get a warm bump scrub, warm mud on the belly which is finished off with a warm cream to nourish any stretching of the skin. I also decided to add long strips of the body seaweed to be wrapped around the ankles to help with any swelling, improve circulation and, lastly, improve the condition of the feet which sometimes do not get much love and care when carrying a pregnancy. Therefore, I often ask for this treatment as a normal body treatment, bump, or no bump.
To find out more about our Greenhouse Goddess Harpreet and our Potting Sheds you can read more in our brand-new book, 'THE PIG: 500 Miles of Food, Friends and Local Legends' – pick up your copy here!