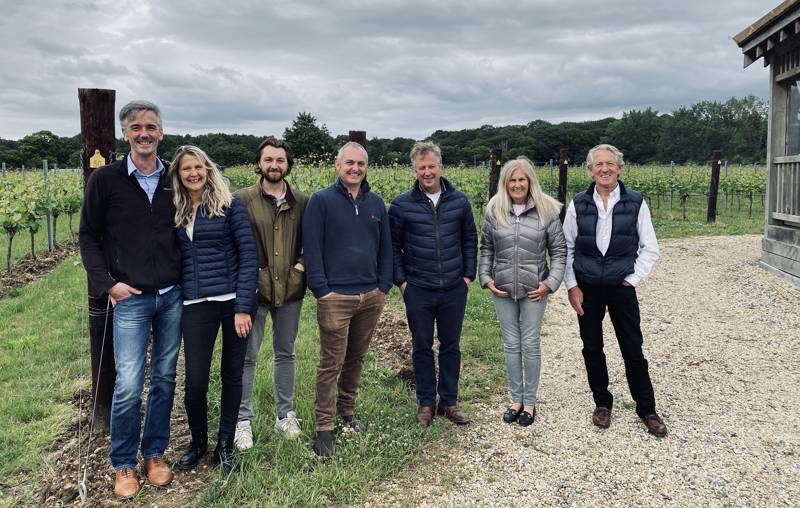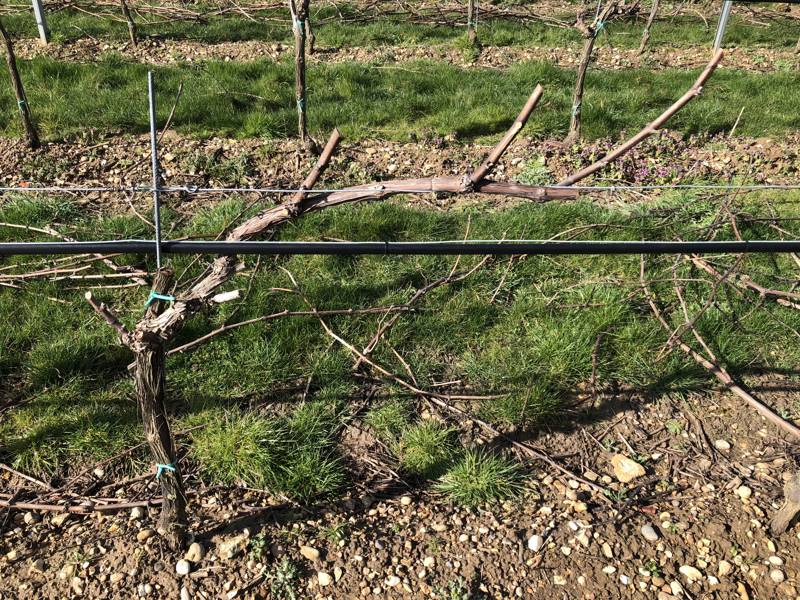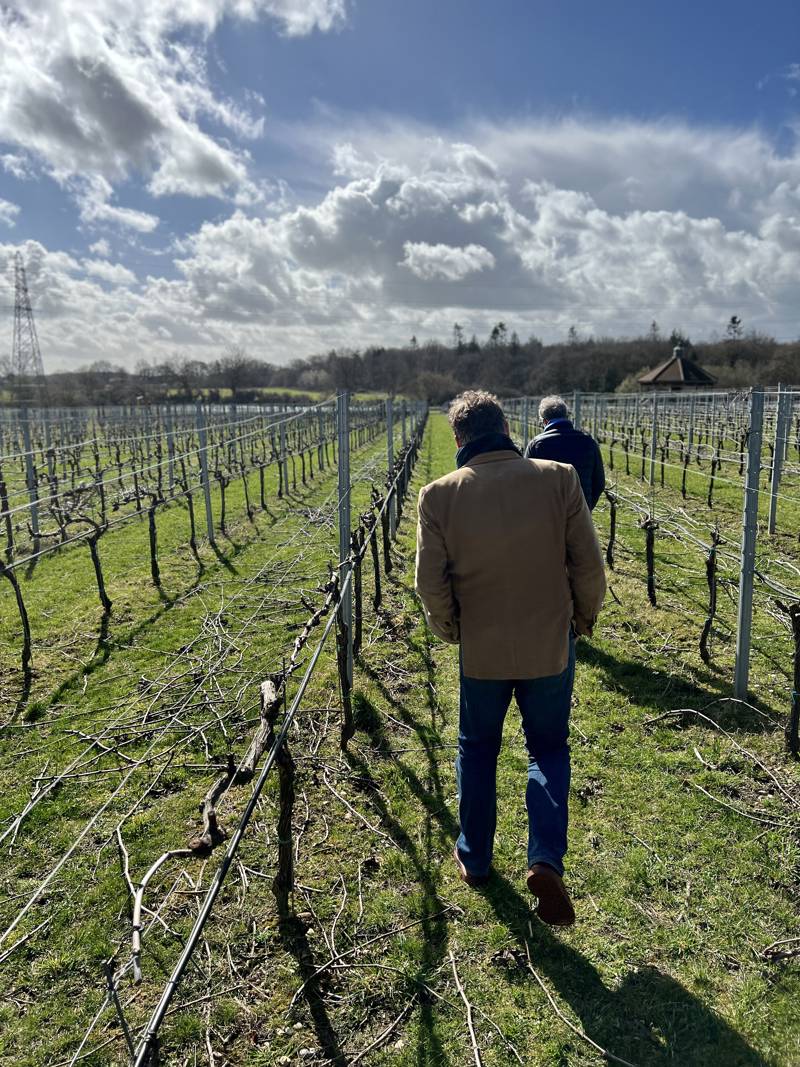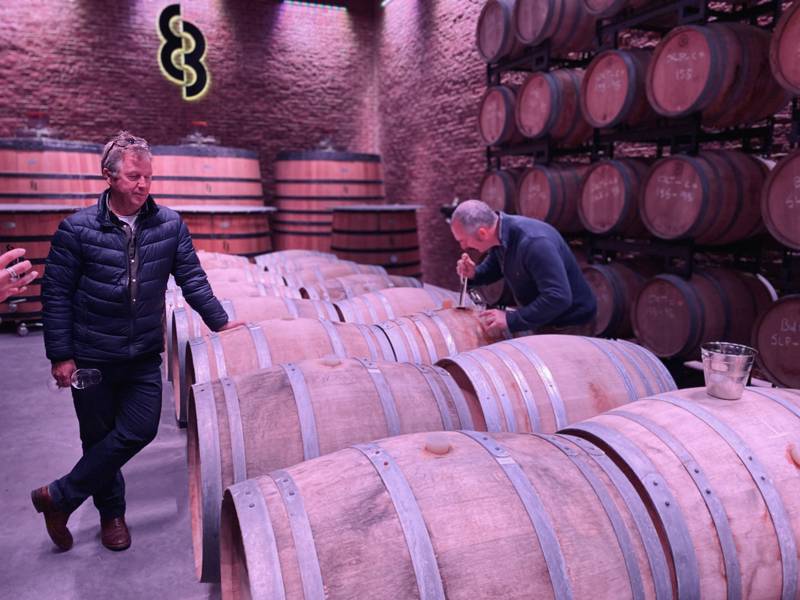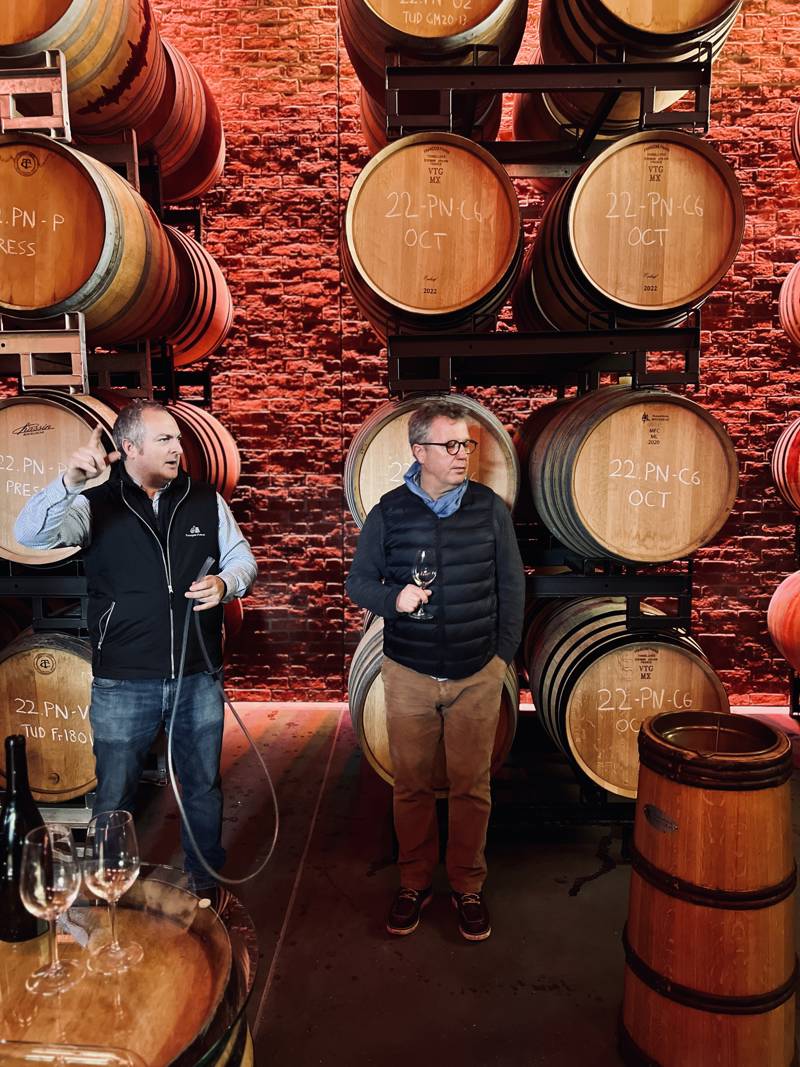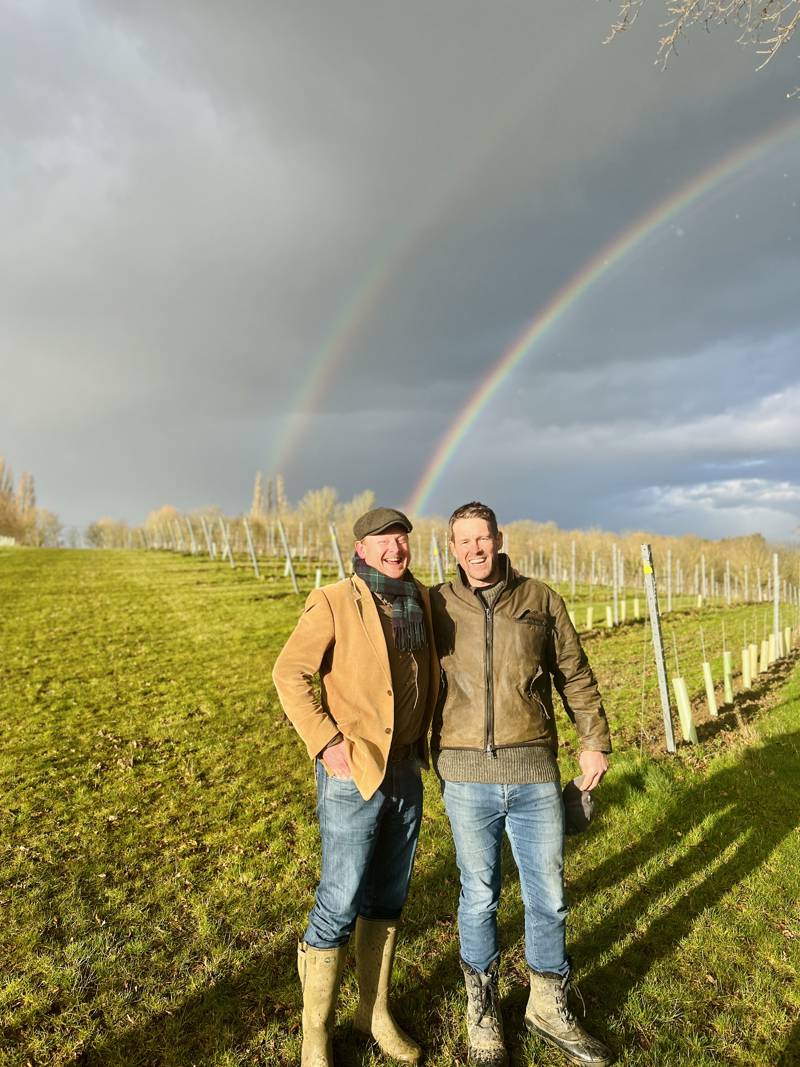 Here at THE PIGs we take every chance we can to champion English wine, and what better excuse than English Wine Week! We sat down with our wine team to really get to know who the wine making trailblazers in the UK are. The sommelier team recently paid a visit to Danbury Ridge in Essex – they were blown away with their wine making process and Danbury Ridge quickly became a regular feature on THE PIGs wine list. During their trip the wine teams got to experience Danbury Ridges' sustainable practices and commitment to quality first hand, and of course they just had to try these incredible wines!
Eager to learn more about Danbury Ridge? Sit back and relax with a cup of tea (or even a glass of wine!) while you immerse yourself in the story of a leading producer in the UK wine industry.
The Birth of Danbury Ridge
The story begins with the return of the Bunker family to the UK. After spending several years living in Asia with their daughters Janine and Sophie, Michael and Heather Bunker decided to reconnect with their roots and moved the family to a small village in Essex. While walking with friends across the agricultural land owned by the Bunker family, was mentioned in passing that the fields would be better suited to growing vines, as they were too lean and arid for successful farming. And so, the seed was planted, and a life changing idea grew!
In 2014, the Bunkers planted the first vines at Danbury Ridge. After a lot of research on the soil type and typography of the land they used this expert knowledge to guide them to selecting the finest Pinot Noir and Chardonnay varieties – giving their vines the best chance to thrive in the area's unique microclimate. The initial results were incredibly promising as the vines demonstrated their potential and produced grapes of exceptional quality and ripeness – perfect for winemaking.
As the vineyard began to flourish, the Bunker family soon realised that they needed an expert's advice. Enter Liam Idzikowski, a rockstar winemaker in his own right, Liam bought his expertise and creativity to his new role of winemaker. The result was exceptional wines that truly showcase the unique character of Danbury Ridge's grapes. his who joined the team as the head winemaker, adding his talent and passion to the mix. As the business grew another addition was needed – John Atkinson MW, master of Wine joined the team in 2018.
Today Danbury Ridge is made up of three vineyards: Octagon Block, Sleipnir Block, and Polo Field, covering a total of 29 acres.
With the combined efforts of the Bunker family, John Atkinson, and Liam Idzikowski, Danbury Ridge has embarked on an exciting journey to establish itself as a prominent vineyard in the region. Their commitment to quality and their deep understanding of the land and its potential have laid a strong foundation for the success of Danbury Ridge.
A Passion for Excellence
While many UK estates draw inspiration from Champagne and chalk, Danbury Ridge sets its sights on wines from areas such as Burgundy. Inspired by the possibilities of expert advice, capital investment, and patience, the Bunker family embarked on constructing one of Europe's most well-equipped wineries. Their ambition was clear—to bottle wines that would rival the finest locations in the world. And today, that aspiration is becoming a reality as Danbury Ridge wines earn extremely positive comparisons from critics such as Jancis Robinson MW.
Unveiling the Terroir:
(Terroir refers to the unique topography, soil, and climate of a vineyard)
Danbury Ridge's story is told in geological time. The estate sits atop a layer of London Clay, which has amazing absorption properties, minimizing the possibility of the berries swelling during rainy autumns. That's not all either… Danbury Ridge also benefits from a layer of gravel that sits above the clay which helps distribute the water – this unique soil composition is what sets Danbury Ridge wines apart from others by giving a unique flavour to the grapes. The vineyards also benefit from a favourable microclimate which is heavily influenced by the nearby Blackwater estuary and the river Crouch.
Sustainability at the Heart:
Danbury Ridge recognises the importance of preserving the diverse ecosystem and wildlife that their estate supports, to ensure they are doing everything they can to protect their patch Danbury Ridge have embraced sustainable practices throughout the whole business.  
Their Integrated Pest Management (IPM) approach employs pest control methods that respect the local environment. In 2020, Danbury Ridge eliminated herbicide use, opting for mechanical weeding during the growing season and employing a flock of Suffolk and Mule sheep to graze the vineyards in winter instead. This allows for the grass and weeds to still be kept under control without harming the vines. To keep the soil fertile, they boost nutrients by composting grape skins and mixing with natural chicken manure pellets as fertilizer.
The winery itself is designed for energy efficiency, by employing a thermal envelope for wine aging they reduce on-site energy use - to take this even further they even generate their own electricity through solar panels.
And if that isn't enough, the estate's large reservoir serves as a water source for vine irrigation, while also providing a haven for breeding geese!
Try Danbury Ridge at a PIG:
Danbury Ridge wines showcase extraordinary quality and craftsmanship and are evidence that English wines deserve a spot on the global wine stage.
As we celebrate English Wine Week, we will be proudly raising a glass to Danbury Ridge and their remarkable achievements. The wines produced at this estate are a pleasure to drink but are also a testament to the passion and vision of the Bunker family, who have transformed a dream into a reality.
Visit us this and try a glass of Danbury Ridge, book a table here.