Everything we do at THE PIGs is drive by the Kitchen Garden, and we know so many people share our passion for all things plot to plate! New for 2022, we have launched an exciting series of 'grow your own' workshops at THE PIG-at Combe, our Elizabethan gem in the Otter Valley – 'Kitchen Garden Gurus'. These workshops are hosted by our Group Head Kitchen Gardener Ollie Hutson and a local friend of ours Mark Diacono along with a few members of THE PIG team.
Our 'grow your own' workshops are perfect for aspiring gardeners and the more green-fingered among us. You can expect tips, our seeds of knowledge from over the years of sowing, growing, and cooking across the litter and getting hands-on experimenting with forgotten foods and exploring new ways to grow.
When putting these workshops together we couldn't think of anyone better to join us than Mark Diacono! Local to THE PIG-at Combe and with over two decades of experience pioneering Kitchen Gardening across the generations with River Cottage and Otter Farm, Mark brings a wealth of knowledge to share alongside our own PIG expertise.
Our first event 'The Perfect Kitchen Garden' was held on the 9th and 10th February and was a huge success! The workshop was perfect for gardening beginners or people looking to make the most out of their veg patch learning how to grow at home – no matter the size of your space!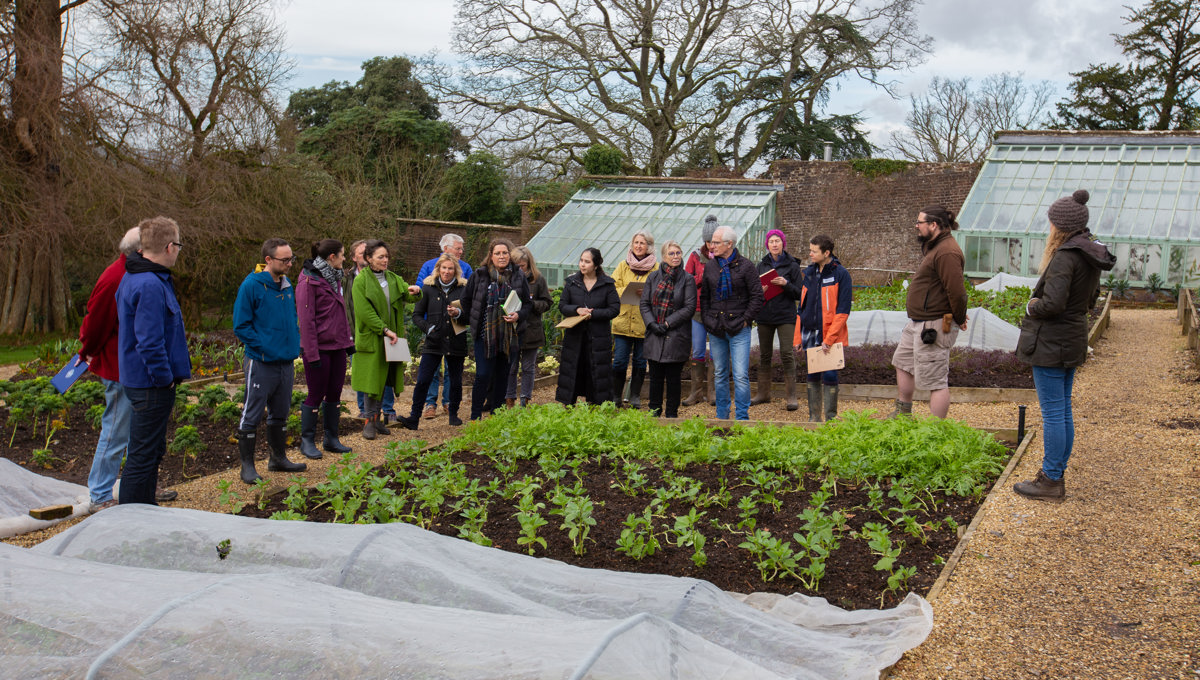 The Perfect Kitchen Garden Workshop - a look back…
The day started with a light breakfast on arrival in The Folly, followed by an introduction to Mark and Ollie and then teas and coffees – of course! Our group then headed to explore the Kitchen Garden to take a look at everything our team are growing currently which includes various different mustards, various brightly coloured chards and oyster mushrooms. We all then enjoyed a delicious garden-inspired soft tipple followed by Mark and Ollie discussing how to start your own Kitchen Garden and top tips for growing undercover.
In the afternoon everyone enjoyed a locally-sourced 25 mile sharing lunch in The Folly with THE PIG-at Combe's Head Chef, Dan Gavriilidis, taking them through the menu and their lunch, explaining the importance of our 25-mile suppliers. After lunch was the time to ask those all-important questions! Mark and Ollie held a Q&A session to end the day so we could really get into the nitty-gritty of growing at home.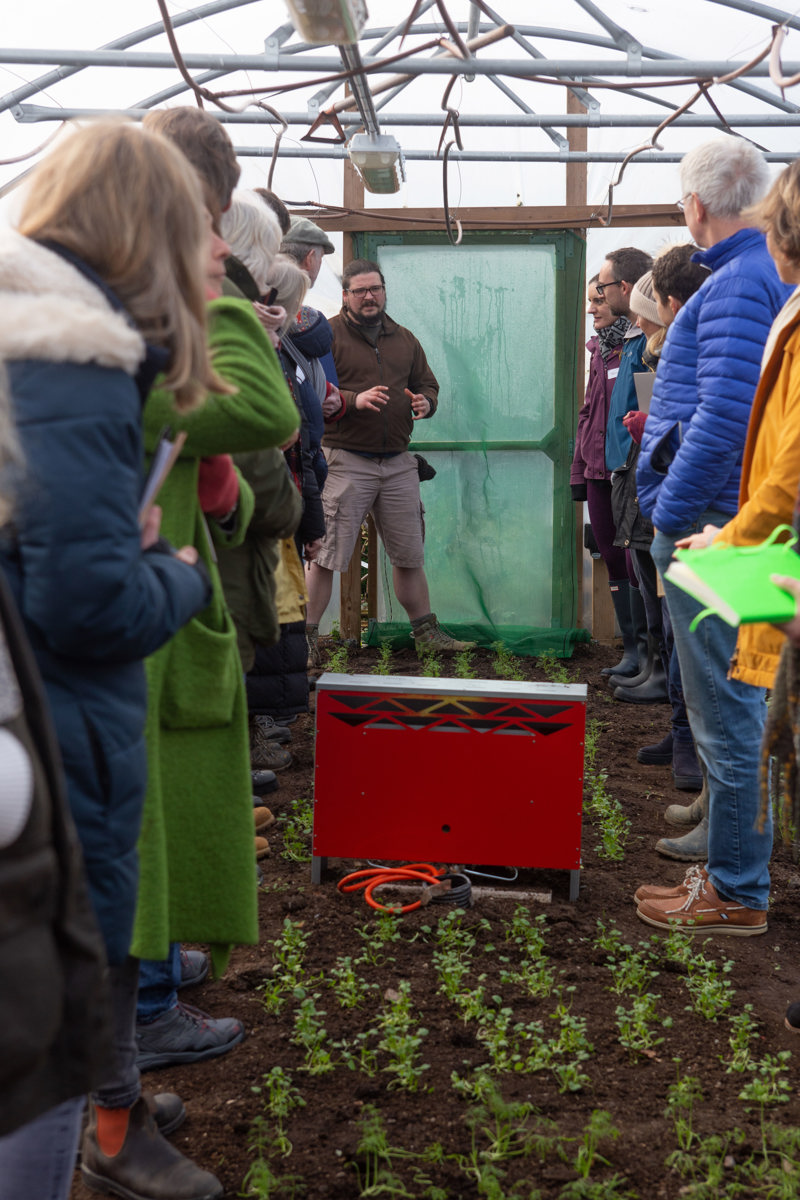 Upcoming workshops
Good news! We still have two workshops upcoming this year. Firstly, we have our 'Fermenting the Garden' workshop on Thursday 17th March where you can spend the day learning all about fermentation. You will discover how different fermented fruit, vegetables and drinks have enriched our diets and improved health for centuries. You'll enjoy interesting talks, demonstrations, lunch with our chef and much more!
We then have our 'A Taste of the Unexpected' workshop on Thursday 26th May which is our adventurous grow our own workshop! If you're looking to go beyond the familiar flavours and explore different ways of growing this is definitely the course for you. If you'd like to grow things that are almost always impossible to find in the shops or grocers – look no further!