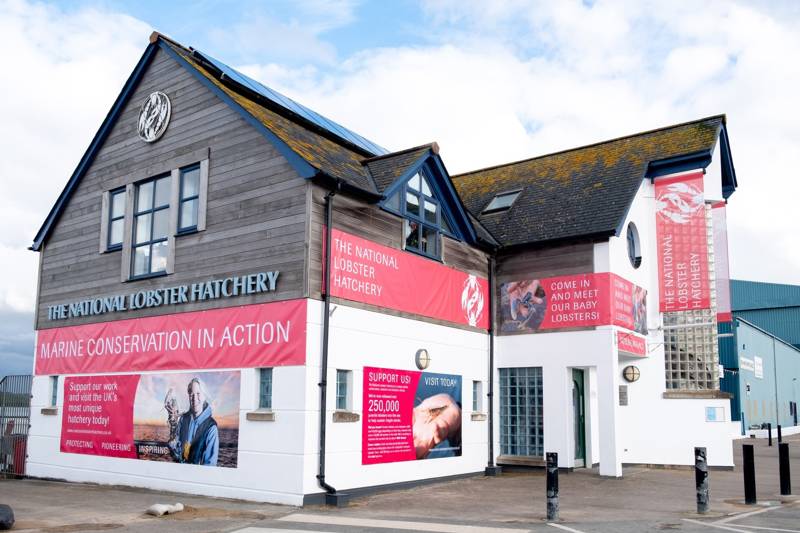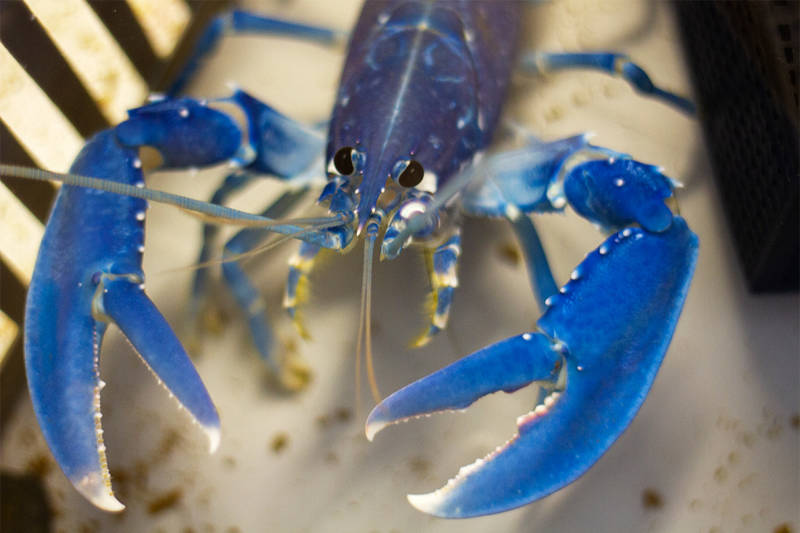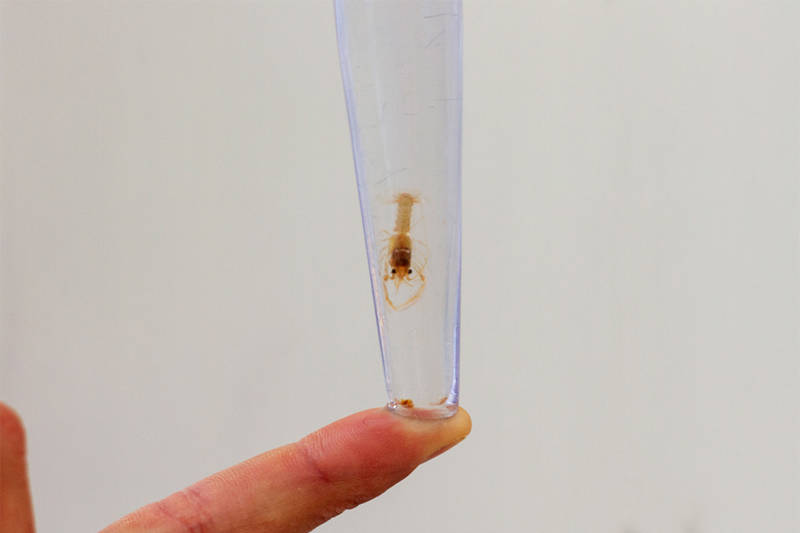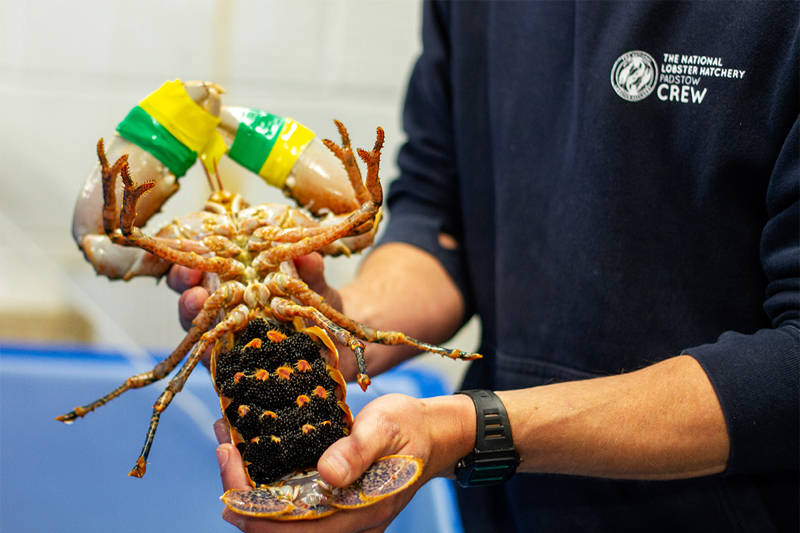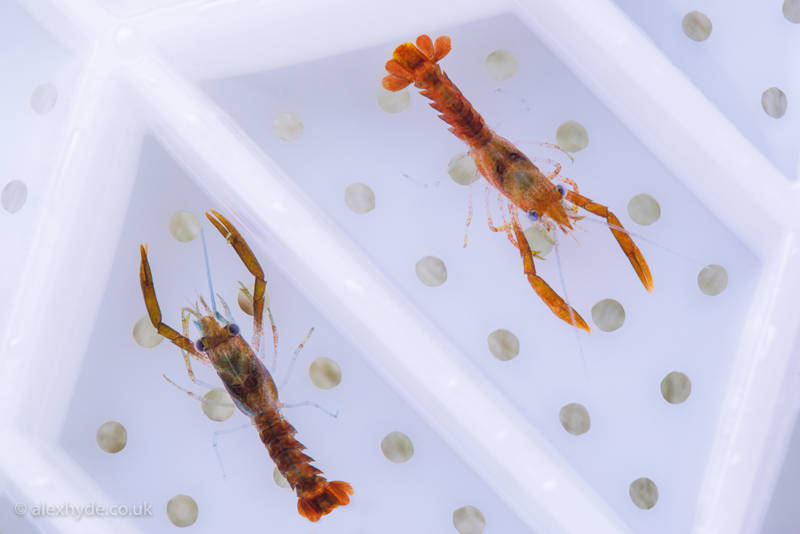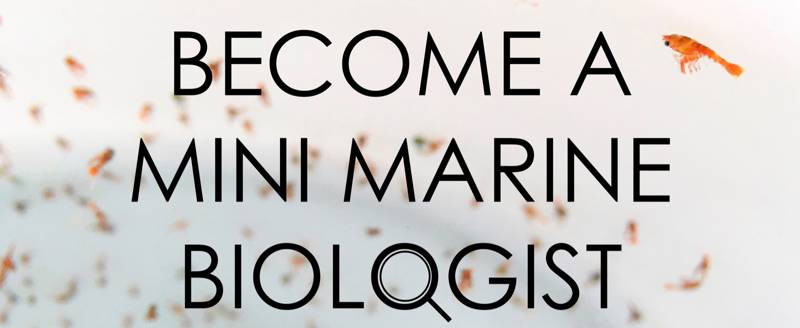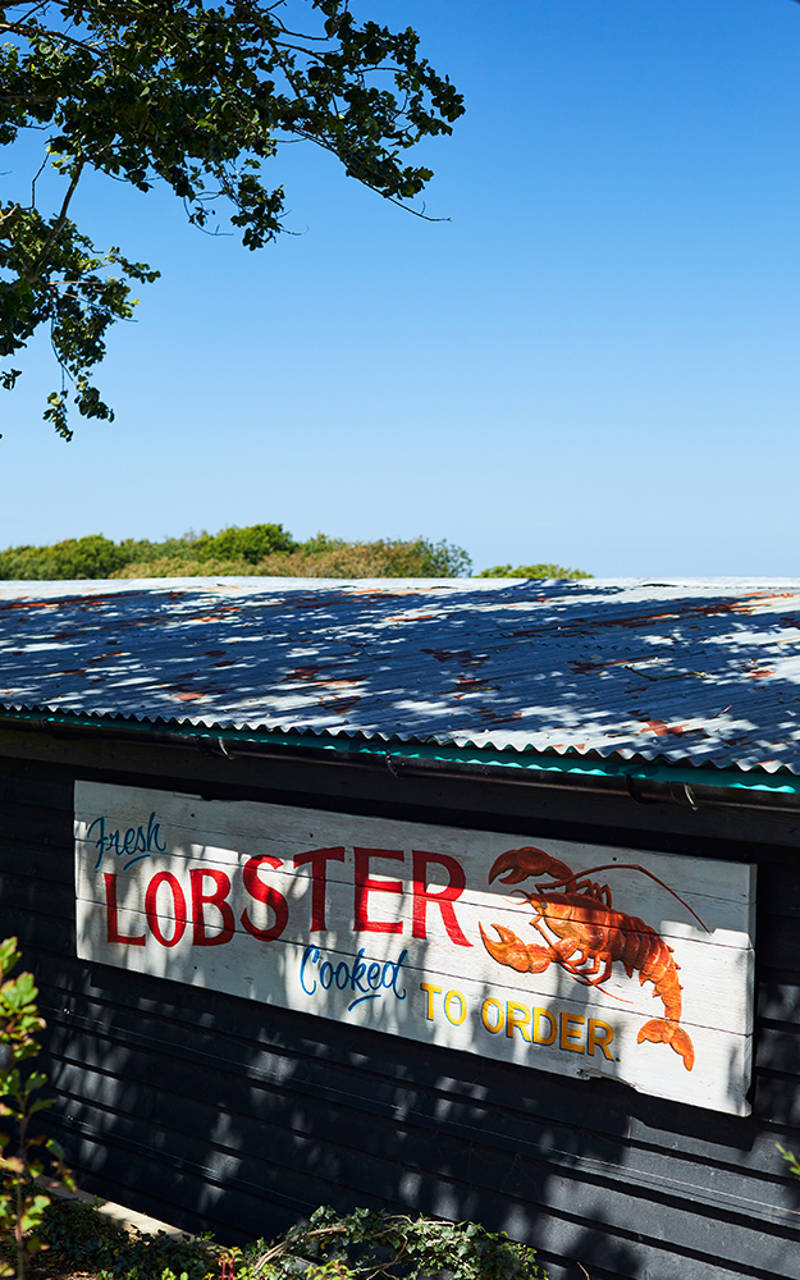 If you know us, then you know at THE PIG we love nothing more than shouting about the amazing work our local suppliers and friends do for the community.
One Cornish conservation project that we keep close to our hearts is The National Lobster Hatchery (The NLH), situated just off the beautiful Camel Trail in Padstow, Cornwall.
This marine conservation, research, and education charity are one of the only marine conservation projects open to the public and just a mere 3.4 miles away from THE PIG-at Harlyn Bay and The Lobster Shed!
In support of the work this small but mighty charity do, for every lobster sold at The Lobster Shed at THE PIG-at Harlyn Bay we donate £1 to The National Lobster Hatchery's 'Buy One – Set One Free' campaign. Thanks to all our dinners in 2022, The NLH released 2,130 baby lobsters (adding to their total of 20,000!) into the Cornish waters, funded by these donations!
So, what exactly do The National Lobster Hatchery do?
The NLH operate a pioneering lobster stock enhancement project, which involves raising and releasing baby lobsters at their Padstow hatchery through their most vulnerable life stages, then releasing them back into the wild Cornish waters.
Berried hens (pregnant lobsters) are brought into their hatchery by a network of local fishermen each hen carrying up to 40,000 eggs. Once in the maternity ward, the team of technicians raise the babies until approx. eight weeks old when they are released back into the wild through boat, dive, or shore releases. Through this process, their rate of survival is increased significantly!
Through their pioneering research projects and more than two decades of work, the team are world leaders in lobster science and stock enhancement methods. Their Visitor Centre is a unique and interesting attraction suitable for all ages and weathers. Open daily, you can explore the weird and wonderful world of lobsters, while learning about marine conservation in action.
What's coming up at The National Lobster Hatchery that you can get involved with…
Come rain or shine The NLH Visitor Centre is open daily from 10am – 4pm, and a must-do when visiting Padstow. They are dog friendly, as well as having toilet facilities on site, wheelchair and disability access and parking right outside the front door.
Throughout the year, The National Lobster Hatchery team host events at their Visitor Centre for the public to get tickets and come along. These are great family days out, for everyone to get stuck in and see what they do first hand! Their upcoming events:
Free Adopt a Lobster for Mum's and Mother Figures , 16th – 19th March 2023
All mums, and mother figures will receive a FREE baby lobster adoption when they visit The NLH between Thursday 16th March and Sunday 19th March inclusive... a feel good, do good gift!
Kurt Jackson Exhibition: 'The Sea. The Camel. The Fish', 17th March – 22nd April 2023
Kurt Jackson is a Cornish artist who takes inspiration from the sea and the life that lives within. From Friday 17th March until the end of April, THE NLH will be hosting Kurt's latest exhibition at their visitor centre showcasing his incredible work against the backdrop of the beautiful estuary.
Mini Marine Biologist, 3rd- 14th April 2023
Have you got a budding Marine Biologist who wants to get stuck into learning about Cornwall's amazing sea life? During the Easter Holidays, the infamous Mini Marine Biologist campaign is back!
The events are included if you hold an annual pass to the Visitor Centre. Prices for general admission can be found here.
If you want to get busy at The National Lobster Hatchery and come back to a cosy fire to put your feet up and relax, why not book a stay at THE PIG-at Harlyn Bay!
How you can get involved further…
There are many ways that you can be involved and help the lobbys at The NLH!
You can donate to the cause via their website, the donated money goes directly into the conservation work.
You can adopt your own lobster (yep you read that right!), either in person or online, for you and your loved ones. Single, sweethearts, or a family of lobsters can be adopted. Name them and then track where they get released.
You can follow The National Lobster Hatchery on Instagram at @Padstowlobster or on TikTok at @nationallobsterhatchery to see the team in action behind the scenes. Any questions or queries The NLH team are more than happy to help, just send an email to info@nationallobsterhatchery.co.uk
The NLH run many supporters schemes to suit all individuals or businesses, whether you can give big or small… any form of support goes a long way when it comes down to giving back to the planet we call home!
Read more about how THE PIG supports The National Lobster Hatchery here.