You might think you know what tomatoes on toast tastes like… but believe me, once you've tried this version you'll never have it any other way – it's one of our all-time favourites at home. Simple but show-stopping plus easy to throw together for a mid-afternoon snack whilst working from home.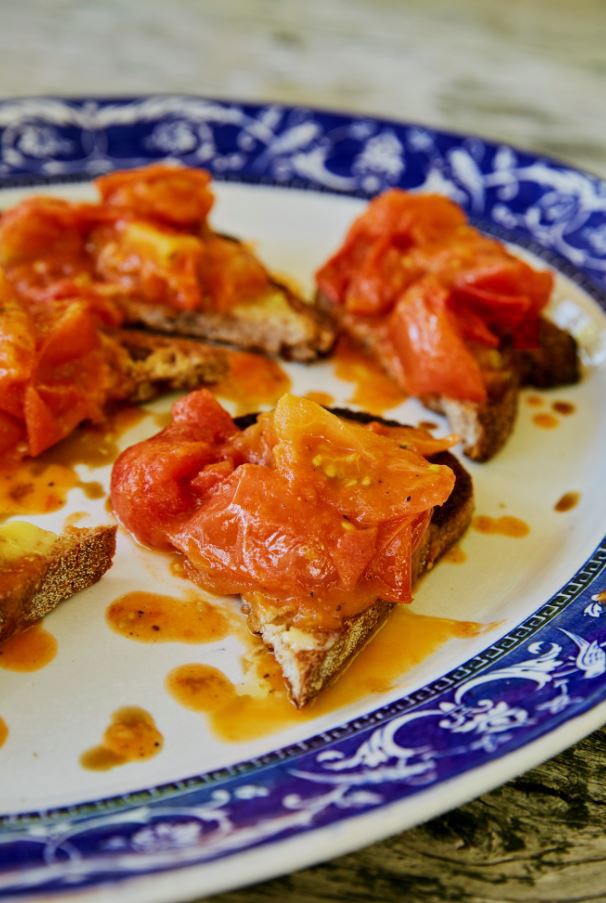 You'll need (serves 8-10):
2 big knobs of salted yellow butter, plus extra for the toast
1kg (2lb 4oz) of the ripest, sweetest, medium-sized tomatoes you can get, roughly chopped
a splash of Worcestershire sauce (optional – just to add a bit more of a kick)
4 large slices of very holey sourdough bread
salt and pepper
Let's get cooking:
Melt the butter in a saucepan over a low heat and add the tomatoes (and a splash of Worcestershire sauce, if you like). Cook them gently for 10 minutes, stirring occasionally. Don't boil them, just let them simmer, and then season to your taste.
Meanwhile, toast the bread to a nice dark colour and spread with a little more butter.
By this time the mixture should be halfway between solid and soup, so pour it onto the toast and away you go.
Pick up your copy of THE PIG Book here!
Make sure you share your creations with us on Instagram with #THEPIGathome and #THEPIGBook