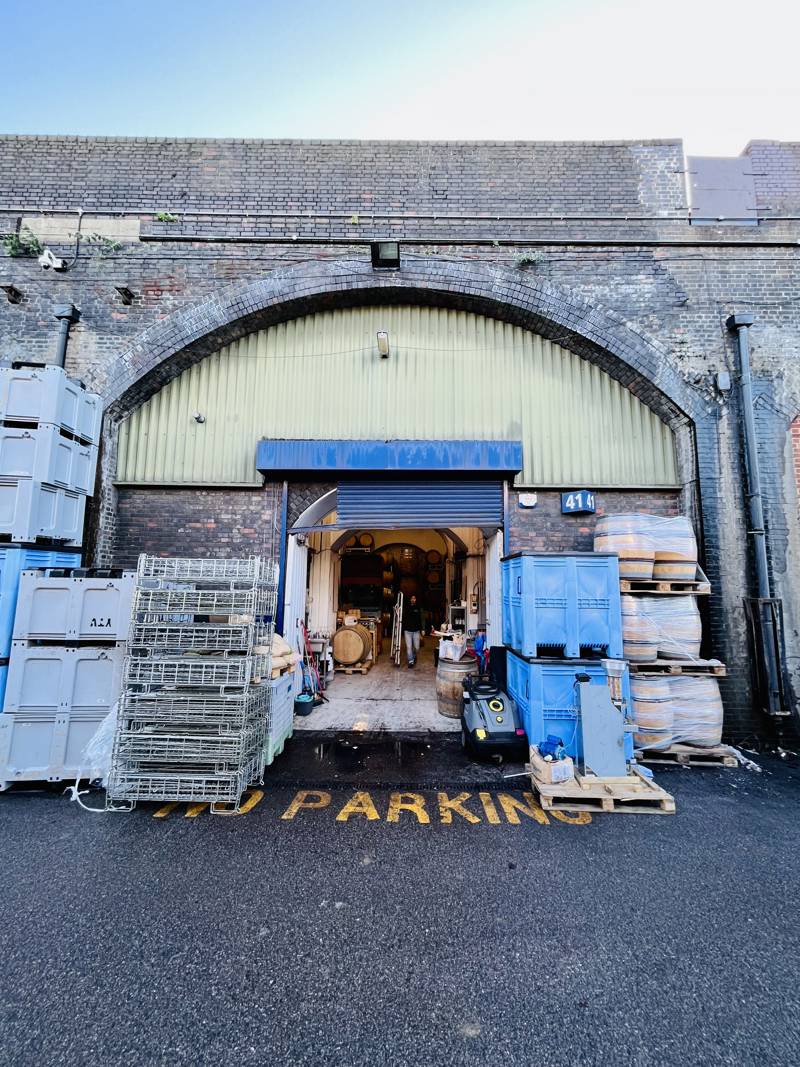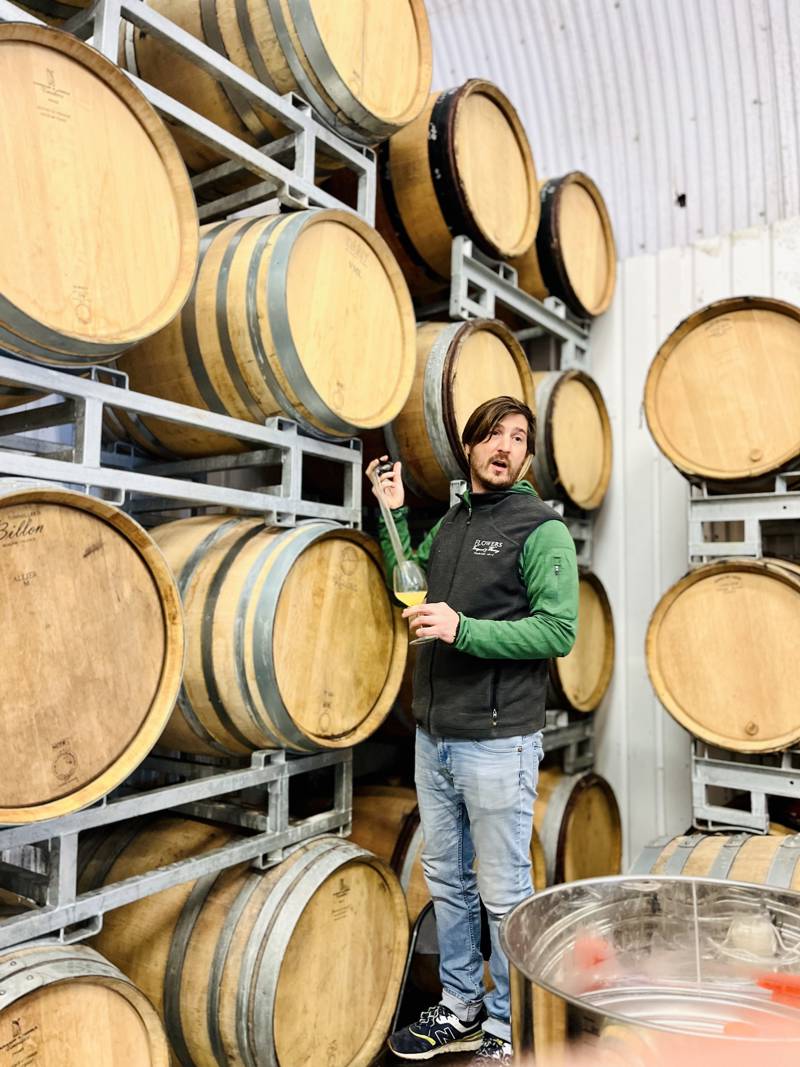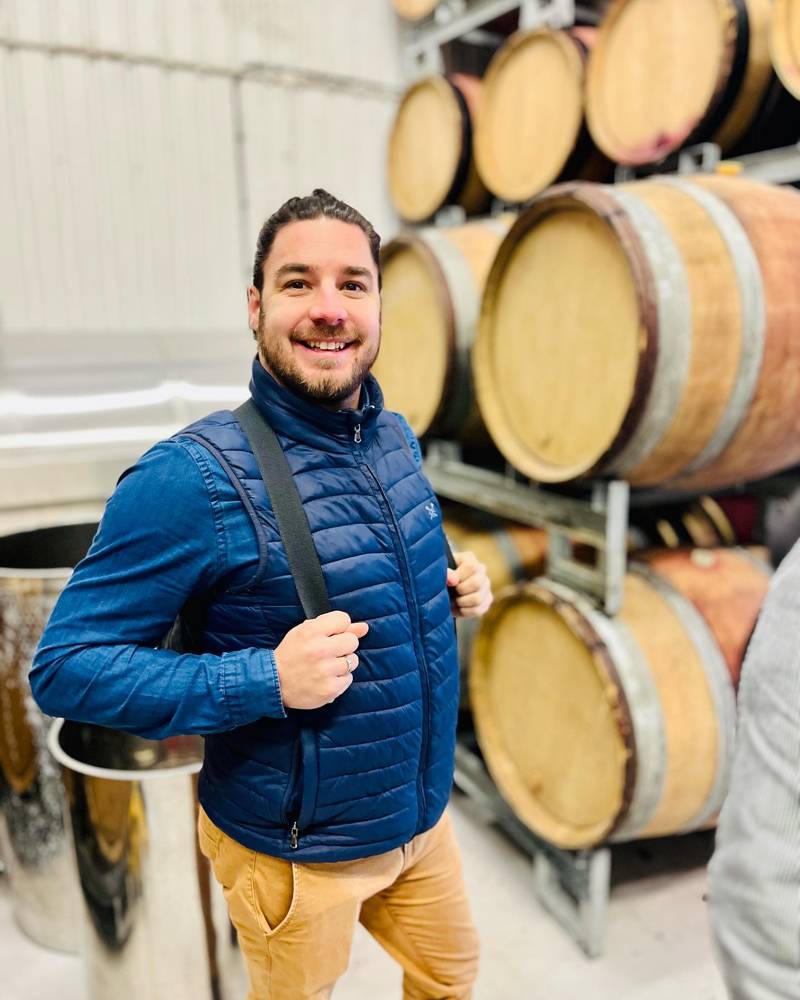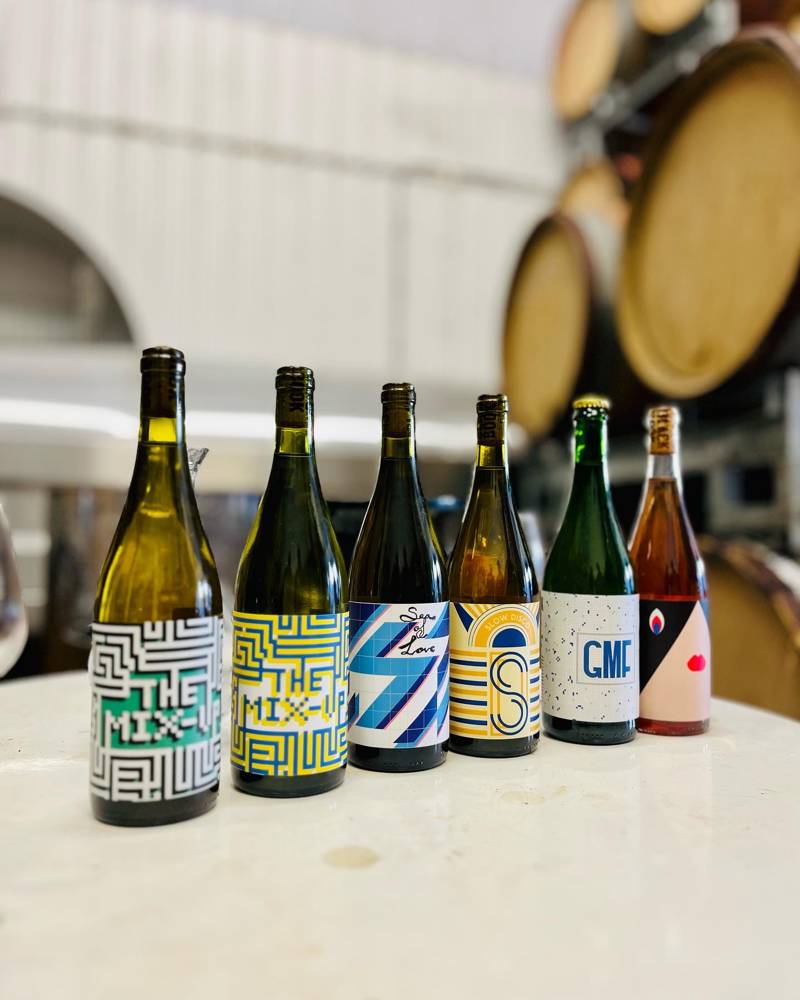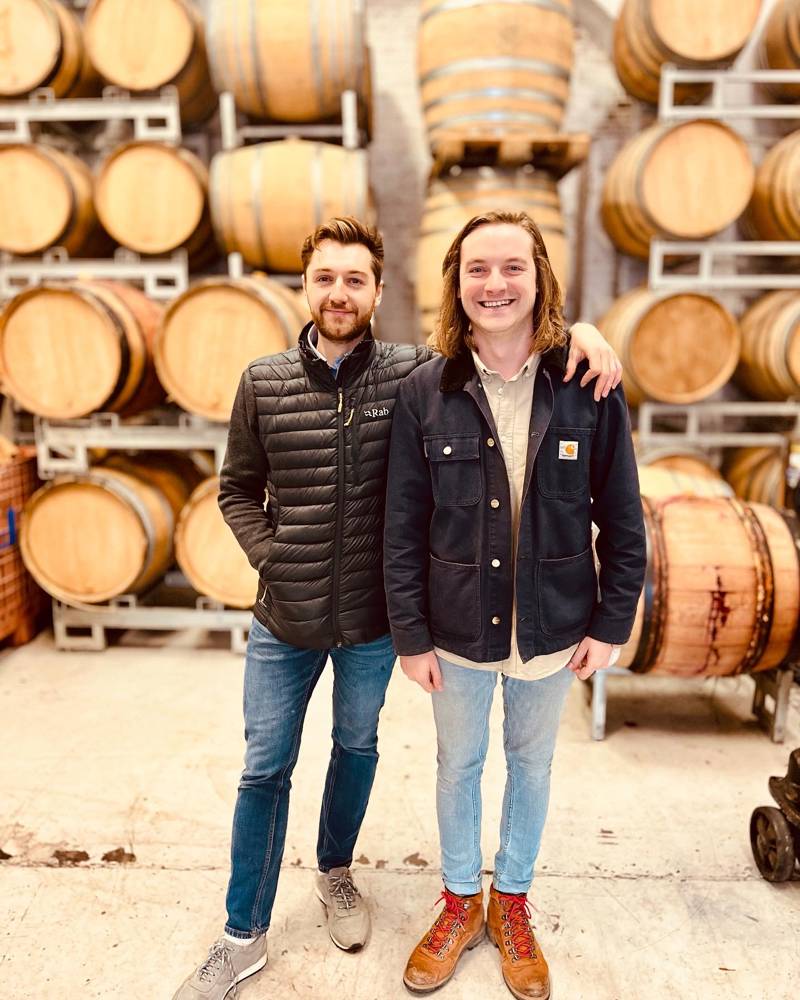 Here at THE PIGs we are all about building relationships and are constantly on the lookout for like-minded businesses that produce something a little bit different. Enter Sergio Verrillo's urban winery Blackbook in London.
Towards the end of 2022 our wine teams went to visit Sergio Verrillo at his urban winery underneath a railway arch in Battersea, and since then the wines of Blackbook Winery have taken up residence on every PIG wine list. This small-scale family operation is exactly the type of business that we like to work with, and it definitely helps that Sergio and his wife Lynsey's wines are absolutely delicious!
Sergio grew up in Connecticut, USA and moved to London in the 2000's with the dreams of working for a record label but took a job in a restaurant and quickly fell in love with the London hospitality scene. His CV is impressive, he started as a sommelier at Gordon Ramsey's Maze, before moving onto Tamarind, Chez Bruce and Yotam Ottolenghi's NOPI. To top it all off he trained as a winemaker at Plumpton College and earnt his stripes in South Africa, California, and lastly Ata Rangi in New Zealand and De Montille in Burgundy – two wineries that regularly grace THE PIG wine lists and that are most definitely in plenty of our Head Sommeliers' personal stashes. So, I think its fair to say he knows his wines!
The grapes for Blackbook's wines are sourced within a couple of hours of central London – primarily in Essex and Sussex and full credit is given to the grower and vineyard that the fruit is sourced from.
The ethos is relatively simple – sustainable viticulture (the growing and harvesting of wines) and as little intervention as possible in the winery. Wild fermentations in used Burgundy barrels, minimal sulphur and bottling straight away all add to the incredible depth and flavour Blackbook's wines. Sergio's winemaking style is as 'hands off' as possible – the aim is to make wines that have great purity of fruit and are expressive of their region, and the results are pretty special!
Blackbook focus primarily on Chardonnay and Pinot Noir made in the Burgundian fashion but also make a series of experimental wines to keep you on your toes!
Blackbook wines available at THE PIGs and where to find them…
Chardonnay 'Painter of Light' 2020  found at THE PIG-at Harlyn Bay, Cornwall.
A vibrant masterpiece! Bursting with Seville orange, lemon rind and creamy vanilla. Silky-smooth texture with a touch of roasted hazelnuts. Lively acidity and a focussed finish. Cheers to the artistry in every sip!
Chardonnay 'Pygmalion' 2020 found at THE PIG-at Bridge Place, Kent – THE PIG-at Combe, Devon – THE PIG-near Bath, Somerset - THE PIG, New Forest.
A playful transformation of flavours! Delicate aromas of cox apple and grapefruit. The palate dances with refreshing acidity and hints of pineapple. Raise a glass to this enchanting Chardonnay.
Pinot Noir 'Nightjar' 2021 – found at THE PIG-at Harlyn Bay, Cornwall.
A captivating nocturnal riff! Sip and swirl and be met with enchanting notes of morello cherries and forest floor. The velvety palate reveals layers of blackberries, baking spices, and a hint of earthiness. Silky tannins and a lingering finish complete this delightful journey through the night.
Red Field Blend 'Drums Space' 2021 found at THE PIG-at Bridge Place, Kent – THE PIG-at Combe, Devon – THE PIG-near Bath, Somerset - THE PIG, New Forest.
An interstellar flavour adventure. Bursting with blackberries and plums, this cosmic brew delights the senses. A fusion of spicy tea notes and dark chocolate. Take a sip, close your eyes, and let this celestial elixir transport you to the outer reaches.
Pinot Blanc 'Sea of Love' 2021 found at THE PIG, New Forest.
Dive into a sea of Pinot Blanc intrigue. This enchanting wine opens with fresh white flowers and juicy nashi pear. On the palate, crisp green apple and hints of tangerine create a wave of refreshing acidity. Cheers to love and the beauty of this captivating Pinot Blanc!
Pinot Noir Rose 'I'd rather be a rebel' 2021 found at THE PIG-near Bath, Somerset.
A rebellious twist on tradition! This vivacious pink tonic tempts with aromas of wild strawberries and summer breezes. Lively and audacious, it dances on the palate with cherries and a zesty lime kick. Embrace your inner rebel and raise a glass to the vibrant spirit of this captivating Rosé!
Book at table and enjoy a glass or two of  a Blackbook wine at THE PIG, choose your PIG here.